FLEURSDUMAL POETRY LIBRARY – classic, modern, experimental & visual & sound poetry, poetry in translation, city poets, poetry archive, pre-raphaelites, editor's choice, etc.
«« Previous page
·
DADA Poëziebal in Schouwburg De Lawei in Drachten met o.a. K. Schippers
·
Jean Genet: The Thief's Journal
·
36ste Nacht van de Poëzie. Het grootste poëziefeest van het jaar
·
Kate Tempest: Running Upon The Wires (new poetry)
·
Norah Lange: People in the Room. A novel
·
Correspondence Pablo Picasso and Gertrude Stein
·
Gertrude Stein: Susie Asado
·
Mirjam Van Hengel: Een knipperend ogenblik. Biografie Remco Campert
·
K. Schippers: Straks komt het. Roman
·
Bert Bevers: Selfie van Rogi Wieg (Gedicht)
·
Gérard de Nerval: Une femme est l'amour – Poéme
·
Curt Moreck: Das deutsche Babylon 1931. Ein Führer durch das lasterhafte Berlin
Op zaterdag 6 oktober organiseert Museum Dr8888 (Drachten) het Dada Poëziebal in Schouwburg De Lawei.
Vanaf 19.30 uur presenteert het museum in de Kleine Zaal een verrassend en onvoorspelbaar programma met poëzie, performances, muziek, beeld en dans.
Optredens worden verzorgd door o.a. K. Schippers, Astrid Lampe, Nyk de Vries, Jan Ketelaar, Meindert Talma en Andries de Jong. Het Poëziebal is onderdeel van het buitenprogramma van Museum Dr8888 en vindt plaats in het kader van Leeuwarden-Friesland 2018.
De avond wordt een beleving op zich en laat zich het best omschrijven als extravagant, intiem, verrassend en een tikkeltje rebels. Het Dada Poëziebal begint om 19.30 uur en vindt plaats in de Kleine Zaal van De Lawei. Het wordt een avondvullend programma met een divers palet aan multidisciplinaire performances waarin tegelijkertijd en op meerdere plekken tegelijk wordt geprogrammeerd. Optredens worden verzorgd door K. Schippers, Astrid Lampe, Jan Ketelaar, Alison Isadora, Jaap Blonk, Tim Schouten, Felicity Provan en Laura Polence, studenten Beeld en Taal van de Gerrit Rietveld Academie, Meindert Talma, Tijdelijke Toon, Bram Zielman, Andries de Jong, Leendert Vooijce, Nyk de Vries, Redactielokaal met Jamila Faber en Arjan Hut, Natasja Hoekstra en dansers en Willie Darktrousers.
Presentator van de avond: Karel Hermans. Regie van de avond is in handen van Janneke de Haan i.s.m. Sanne van Balen.
# Kaarten zijn verkrijgbaar via: www.lawei.nl
Dada Poëziebal met o.a. Jan Ketelaar, K. Schippers en Astrid Lampe in Schouwburg De Lawei in Drachten op zaterdag 6 oktober 2018
more dada
fleursdumal.nl magazine
More in: Antony Kok, Art & Literature News, Dada, DADA, Dadaïsme, De Stijl, Doesburg, Theo van, Evert en Thijs Rinsema, K. Schippers, Kok, Antony, Kurt Schwitters, Kurt Schwitters, Performing arts, Schippers, K., Schwitters, Kurt, THEATRE, Theo van Doesburg, Tzara, Tristan, Visual & Concrete Poetry, Werkman, Hendrik Nicolaas
---
"One of the strongest and most vital accounts of a life ever set down on paper. . . . Genet has dramatized the story of his own life with a power and vision which take the breath away. The Thief's Journal will undoubtedly establish Genet as one of the most daring literary figures of all time." — The New York Post
The Thief's Journal is perhaps Jean Genet's most authentically biographical novel, personifying his quest for spiritual glory through the pursuit of evil. Writing in the intensely lyrical prose style that is his trademark, the man Jean Cocteau dubbed France's "Black Prince of Letters" here reconstructs his early adult years—time he spent as a petty criminal and vagabond, traveling through Spain and Antwerp, occasionally border hopping across the rest of Europe, always one step ahead of the authorities.
The infamous playwright, poet, novelist, and criminal, Jean Genet, was born December 19th, 1910, in France. Genet's mother, who was a young prostitute at the time of his birth, gave him up for adoption to a provincial family. By the age of fifteen, for repeated misdemeanors, Genet was incarcerated for three years, after which he joined the French Foreign Legion. He was dishonorably discharged for "lewd acts", henceforth spending the next several years traveling around Europe, at times as a prostitute. In 1937 he came to Paris, where again he was arrested and imprisoned for vagabondage. It was in prison, though, that Genet personally funded his first novel Our Lady of the Flowers (1944).
After being released from prison, Genet sought out the avant-garde writer, Jean Cocteau, who was impressed by Genet's work, and even petitioned the French president, along with Jean-Paul Sartre, to exonerate Genet, after being faced with a life sentence. Genet became associated with the Theatre of Cruelty, which his most famous pieces became associated with, for example, The Maids (1949), Deathwatch (1949), The Balcony (1956), and The Blacks (1958). Other celebrated works of Genet include the novel, A Thief's Journal (1949), about his experiences in prison, and The Screens (1963), a biting political play about the Algerian War of Independence. Genet died of throat cancer in 1986.
Published in 1964, and again on August 21, 2018: Jean Genet's The Thief's Journal, with a new intro by Patti Smith
The Thief's Journal
by Jean Genet
With a New Introduction by Patti Smith
Translated from French by Bernard Frechtman
Foreword by Jean-Paul Sartre
Imprint Grove Paperback
Grove Press
272 pages
Publication Date August 21, 2018
ISBN-13 978-0-8021-2827-0
Dimensions 5.5″ x 8.25″
US List Price $16.00
new books
fleursdumal.nl magazine
More in: - Book News, Archive G-H, Art & Literature News, Jean Genet, Jean-Paul Sartre, Smith, Patti
---
Het grootste poëziefeest van het jaar kent in 2018, op 29 september, zijn 36ste editie, in de vertrouwde Grote Zaal van TivoliVredenburg in Utrecht. De beste Nederlandstalige dichters, van debutant tot veteraan, bieden het publiek een poëtische marathon die zijn weerga niet kent.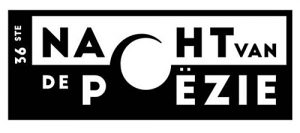 En dan zijn er nog muzikale entr'actes, die de dichters gedurende de avond in razend tempo afwisselen.
De Nacht van de Poëzie betovert haar bezoekers tot diep in de nacht en laat ze met een glimlach huiswaarts keren.
Onder de dichters bevinden zich dit jaar onder meer 'nachtveteraan' Judith Herzberg, P.C. Hooftprijswinnaar Willem Jan Otten en Radna Fabias, die dit jaar de C. Buddingh'-prijs voor het beste debuut in ontvangst mocht nemen. Na ruim duizend optredens, maakt Arthur Japin zijn debuut op De Nacht naar aanleiding van zijn bundel Nachtkaravaan, met liedjes en gedichten. Verder zijn er dichters die schrijven over dwaallichten en vloekschriften, buigt de een zich over het paringsritueel en de ander over de begrafenis van de mannen. Iemand zegt: 'Ik was een hond', een ander begint een oefening in het alleen lopen; er zijn lofzangen op een kapstok en een röntgenfotomodel. 'Zo kan het niet langer,' foetert de een, 'het leven deugt, althans, op onderdelen', besluit de ander. De bundeltitels van de optredende dichters tijdens deze nacht beloven alvast een bonte parade van taalgiganten, fluisterdichters, tongbrekers en woordacrobaten.
De presentatie van de avond is als vanouds in handen van het Nachtduo Piet Piryns & Ester Naomi Perquin. In de aanloop naar De Nacht worden steeds meer dichters en muzikanten bekend gemaakt.
Tip: met een Nacht-de-Luxe-kaart ontloop je de Nachtelijke Volksverhuizing, zoals Ingmar Heytze het ooit noemde, waarbij je nooit zeker weet of je stoel nog vrij is.

Dit seizoen is er ook weer een KinderNacht van de Poëzie! Kinderen kunnen samen met hun ouders, familie en vriendjes luisteren naar grappige gedichten en raadselachtige rijmpjes.
Radna Fabias – Ester Naomi Perquin – Arthur Japin – Arno Van Vlierberghe – The Tallest Man On Earth – Kreek Daey Ouwens – Rodaan Al-Galidi – Moya De Feyter – Ted van Lieshout – Piet Piryns – Tsead Bruinja – Thomas Möhlmann – Anton Korteweg – Anneke Claus – Benno Barnard – Paul Bogaert – Delphine Lecompte – Willem Thies – Vicky Francken – Judith Herzberg
36ste Nacht van de Poëzie
Het grootste poëziefeest van het jaar
zaterdag 29 september 2018
Tijd: 20:00 uur
Poëzie
Nederlands
TivoliVredenburg
Vredenburgkade 11
3511 WC Utrecht
# Meer informatie op website nachtvandepoezie
36ste Nacht van de Poëzie
fleursdumal.nl magazine
More in: # Music Archive, #Archive Concrete & Visual Poetry, #Editors Choice Archiv, Art & Literature News, Nacht van de Poëzie, STREET POETRY, THEATRE
---
Running Upon The Wires is Kate Tempest's first book of free-standing poetry since the acclaimed Hold Your Own.

In a beautifully varied series of formal poems, spoken songs, fragments, vignettes and ballads, Tempest charts the heartbreak at the end of one relationship and the joy at the beginning of a new love; but also tells us what happens in between, when the heart is pulled both ways at once.
Running Upon The Wires is, in a sense, a departure from her previous work, and unashamedly personal and intimate in its address – but will also confirm Tempest's role as one of our most important poetic truth–tellers: it will be no surprise to readers to discover that she's no less a direct and unflinching observer of matters of the heart than she is of social and political change. Running Upon The Wires is a heartbreaking, moving and joyous book about love, in its endings and in its beginnings.
Kate Tempest:
Running Upon The Wires
publisher: Picador
paperback
6 September 2018
ISBN 9781509830022
64 pages
£9.99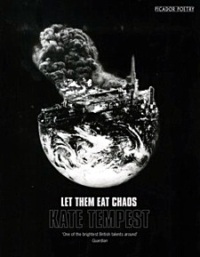 Kate Tempest was born in London in 1985. She works across the shrinking gaps of a steadily converging media industry. Equally at home within the genres of theatre, performance, poetry and music, her name now appears on album covers, poetry books, and billboard hoardings. It is fitting then, that her individual works blend elements of oral, sonic, visual and written culture.
Her 2016 work, Let Them Eat Chaos, was published by Picador, composed for live performance and released as an album of the same name.
Kate Tempest was nominated for the Mercury Music Prize for her debut album, Everybody Down, and received the Ted Hughes Award and a Herald Angel Award for Brand New Ancients. Kate was also named a Next Generation poet in 2014.
Books by Kate Tempest
2016 Let Them Eat Chaos
2016 The Bricks that Built the Houses
2015 Hopelessly Devoted
2014 Hold Your Own
2014 Everybody Down
2013 Wasted
2012 Everything Speaks in its Own Way
Awards
2016 Costa Book Award for Best Poetry Collection (shortlist)
2014 Next Generation Poet
2013 Ted Hughes Award
new poetry
by Kate Tempest
fleursdumal.nl magazine
More in: Archive S-T, Archive S-T, Art & Literature News, Kate Tempest, Tempest, Kate
---
A young woman in Buenos Aires spies three women in the house across the street from her family's home. Intrigued, she begins to watch them. She imagines them as accomplices to an unknown crime, as troubled spinsters contemplating suicide, or as players in an affair with dark and mysterious consequences.
Lange's imaginative excesses and almost hallucinatory images make this uncanny exploration of desire, domestic space, voyeurism and female isolation a twentieth century masterpiece. Too long viewed as Borges's muse, Lange is today recognized in the Spanish-speaking world as a great writer and is here translated into English for the first time, to be read alongside Virginia Woolf, Clarice Lispector and Marguerite Duras.
Born in 1905 to Norwegian parents in Buenos Aires, Norah Lange was a key figure in the Argentinean avant-garde of the early to mid-twentieth century. Though she began her career writing poetry in the ultraísta mode of urban modernism, her first major success came in 1937 with her memoir Notes from Childhood, followed by the companion memoir Before They Die, and the novels People in the Room and The Two Portraits.
She contributed to the magazines Proa and Martín Fierro, and was a friend to figures such as Jorge Luis Borges, Pablo Neruda, and Federico García Lorca. From her teenage years, when her family home became the site of many literary gatherings, Norah was a mainstay of the Buenos Aires literary scene, and was famous for the flamboyant speeches she gave at parties in celebration of her fellow writers. She traveled widely alone and with her husband, the poet Oliverio Girondo, always returning to Buenos Aires, where she wrote in the house they shared, and where they continued to host legendary literary gatherings. She died in 1972.
Charlotte Whittle has translated works by Silvia Goldman, Jorge Comensal, and Rafael Toriz, among others. Her translations, essays, and reviews have appeared in publications including Mantis, The Literary Review, The Los Angeles Times, Guernica, Electric Literature, BOMB, and the Northwest Review of Books. Originally from England and Utah, she has lived in Mexico, Peru, and Chile, and is now based in New York. She is an editor at Cardboard House Press, a bilingual publisher of Spanish and Latin American poetry.
"Deathly scenes from a wax museum come to life, in a closed, feminine world."  – César Aira
People in the Room
Author: Norah Lange
Translator: Charlotte Whittle
Introduced by César Aira
Language: English
Original language: Spanish
Publisher: And Other Stories
Format: paperback
Publication date: 9 August 2018
ISBN: 9781911508229
Availability: World
Number of pages: 176
Price: €11.09
new books
novel Norah Lange (1905 – 1972)
fleursdumal.nl magazine
More in: - Book News, - Bookstores, Archive K-L, Art & Literature News, Borges J.L., Garcia Lorca, Federico, Libraries in Literature, LITERARY MAGAZINES, Neruda, Pablo
---
Pablo Picasso and Gertrude Stein. Few can be said to have had as broad an impact on European art in the twentieth century as these two cultural giants.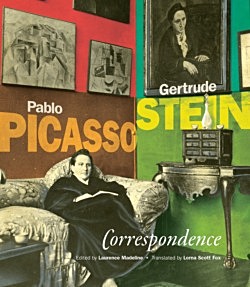 Pablo Picasso, a pioneering visual artist, created a prolific and widely influential body of work.
Gertrude Stein, an intellectual tastemaker, hosted the leading salon for artists and writers between the wars in her Paris apartment, welcoming Henri Matisse, Ernest Hemingway, and Ezra Pound to weekly events at her home to discuss art and literature.
It comes as no surprise, then, that Picasso and Stein were fast friends and frequent confidantes. Through Picasso and Stein's casual notes and reflective letters, this volume of correspondence between the two captures Paris both in the golden age of the early twentieth century and in one of its darkest hours, the Nazi occupation through mentions of dinner parties, lovers, work, and the crises of the two world wars. Illustrated with photographs and postcards, as well as drawings and paintings by Picasso, this collection captures an exhilarating period in European culture through the minds of two artistic greats.
Correspondence
Pablo Picasso and Gertrude Stein
Paper $27.50
ISBN: 9780857425850
Published September 2018
Cloth $29.95
ISBN: 9781905422913
Published November 2008
Distributed for Seagull Books
Edited by Laurence Madeline.
Translated by Lorna Scott Fox.
390 pages
Biography and Letters
Illustrations
new books
Pablo Picasso and Gertrude Stein
fleursdumal.nl magazine
More in: - Book News, - Bookstores, Archive O-P, Archive S-T, Art & Literature News, Gertrude Stein, Pablo Picasso, Stein, Gertrude
---
Susie Asado
Sweet sweet sweet sweet sweet tea.
Susie Asado.
Sweet sweet sweet sweet sweet tea.
Susie Asado.
Susie Asado which is a told tray sure.
A lean on the shoe this means slips slips hers.
When the ancient light grey is clean it is yellow, it is a silver seller.
This is a please this is a please there are the saids to jelly. These are the wets these say the sets to leave a crown to Incy.
Incy is short for incubus.
A pot. A pot is a beginning of a rare bit of trees. Trees tremble, the old vats are in bobbles, bobbles which shade and shove and render clean, render clean must.
Drink pups.
Drink pups drink pups lease a sash hold, see it shine and a bobolink has pins. It shows a nail.
What is a nail. A nail is unison.
Sweet sweet sweet sweet sweet tea.
Stein, Gertrude
(1874-1946)
Susie Asado
fleursdumal.nl magazine
More in: Archive S-T, Archive S-T, Gertrude Stein, Stein, Gertrude
---
'Eigenlijk wil ik gewoon elke morgen wakker worden en niks weten en gaan schrijven.'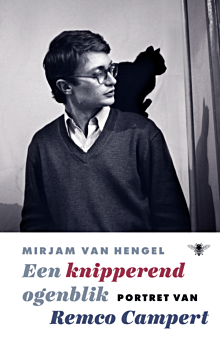 Dat zegt Remco Campert, de virtuoos terloopse dichter die altijd zijn vinger aan de pols van de tijd heeft gehouden.
Het verhaal van zijn leven loopt van de naoorlogse avant-garde via feestende jongeren rond het Vondelpark en toenemende publieke zichtbaarheid naar de stilte van een werkkamer. Er was de afwezige vader, er kwamen en gingen grote liefdes, maar altijd bleef het schrijven, dicht op de eigen huid.
Mirjam van Hengel, die eerder het succesvolle Hoe mooi alles (2014) publiceerde over de liefde tussen Leo en Tineke Vroman, sprak wekelijks met Campert en kreeg inzage in al zijn papieren.
Ze schreef een portret over de man die al meer dan een halve eeuw het Nederlandse literaire landschap kleurt, die even graag alleen is als in gezelschap, even lui als productief, even opgeruimd als melancholiek, even betrokken bij de wereld als onverstoorbaar zichzelf.
Mirjam van Hengel (1967) studeerde Nederlandse letterkunde aan de Universiteit Utrecht. Ze was jarenlang redacteur bij uitgeverij Van Oorschot en uitgeverij Querido en is poëzieprogrammeur bij onder meer De Nieuwe Liefde. In 2014 verscheen haar boek Hoe mooi alles. Leo en Tineke Vroman, een liefde in oorlogstijd, dat lovend werd ontvangen en bewerkt tot theaterstuk.
Remco Campert (1929) is dichter, romancier en columnist. Voor zijn poëzie ontving hij onder meer de Reina Prinsen Geerligsprijs, de Poëzieprijs van de gemeente Amsterdam, de Jan Campertprijs, de P.C. Hooft-prijs en De Gouden Ganzenveer. In 2015 werd hij bekroond met de Prijs der Nederlandse Letteren. De vader van Remco Campert was de dichter Jan Campert, die 'Het Lied der Achttien Dooden' schreef, zijn moeder de actrice Joeki Broedelet. Voorjaar 1950 richt Remco Campert met Rudy Kousbroek het tijdschrift Braak op. In juli van hetzelfde jaar wordt de redactie uitgebreid met Lucebert en Bert Schierbeek. Na het verschijnen van de bloemlezing Atonaal in 1951, onder redactie van Simon Vinkenoog, worden de daarin opgenomen dichters onder wie Gerrit Kouwenaar, Jan G. Elburg en Hugo Claus, aangeduid als de Vijftigers.
Remco Camperts verhalen en romans worden gewaardeerd door een groot publiek en boeken als Het leven is vurrukkulluk (1961) en Tjeempie! of Liesje in luiletterland (1968) staan nog steeds op de leeslijsten.
In 1976 ontvangt hij de P.C. Hooftprijs voor zijn poëzie: 'Het hele poëtische oeuvre van Remco Campert overziend, is de jury onder de indruk gekomen van de persoonlijke kroniek van de jaren 1950-1970 die erin is neergeschreven. De hachelijke en belachelijke feiten van deze levensperiode zijn door de dichter onvergetelijk geboekstaafd.'
Van 1989 tot 1995 leest Campert met Jan Mulder en Bart Chabot in theaters voor uit eigen werk. Van 1996 tot 2006 schrijft Campert samen met Mulder een gezamenlijke column op de voorpagina van de Volkskrant, CaMu. Sinds 2012 heeft hij in deze krant een eigen wekelijkse column en daarnaast zijn 'Somberman', over het gelijknamige personage dat hij voor het eerst opvoerde in Somberman's actie, het Boekenweekgeschenk van 1985. In 2004 verscheen Een liefde in Parijs, zijn eerste roman in meer dan tien jaar, die zeer lovend werd besproken en uitgroeide tot een grote bestseller. Het Parool schreef: 'Hier is de meester aan het werk.' In 2006 volgde Het satijnen hart, een weemoedig portret van een schilder die tot op hoge leeftijd niet kan kiezen tussen liefde en kunst.
De afgelopen vijf jaar verschenen onder meer de roman Hôtel du Nord (2013), de dichtbundels Licht van mijn leven (2014, met litho's van Ysbrant) en Verloop van jaren: 40 poëtische notities (2015). Het fotoboek De ziel krijgt voeten (2013), maakte hij met zijn dochter Cleo Campert. Zijn verzamelde columns voor de Volkskrant zijn te lezen in Het verband tussen de dingen ben ik zelf (2012), Te vroeg in het seizoen (2014), Vandaag ben ik een lege kartonnen doos (2015), Zonder roken bij mij geen poëzie (2016) en Somberman op drift (2016). In 2016 verscheen eveneens Campert & Campert, een bundeling van alle stukken van Remco én zijn vader Jan Campert in Elsevier. Recent verscheen de dichtbundel Open ogen (2018).   (Bron: Bezige Bij)
Titel: Een knipperend ogenblik.
Portret van Remco Campert
Auteur: Mirjam Van Hengel
Biografie
Taal: Nederlands
Uitgever: Bezige Bij, De
Druk: 1e
Aantal pagina's 512
Uitvoering: Gebonden
Verschenen: 23 augustus 2018
Presentatie: 5 september 2018
ISBN 9789403122908
€ 29,99
new books
portret van Remco Campert
fleursdumal.nl magazine
More in: #Biography Archives, - Book News, - Bookstores, Archive C-D, Archive G-H, Art & Literature News, Campert, Remco, Remco Campert
---
De bevrijding door de ogen van de negenjarige K. Schippers – I got rhythm, het kaalscheren van meisjes, het schieten op de Dam.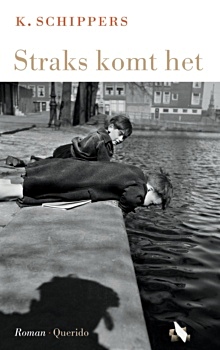 In de bioscoop is hij zo kapot van George Gershwin dat hij hem gaat zoeken in New York, je hoort het vluchten, in elke song. Later volgt hij Kurt Schwitters, op de vlucht voor de nazi's in Noorwegen, je ziet het aan ieder werk.
De reizen vervlecht hij met zijn jeugdherinneringen aan de oorlog en flarden familiegeschiedenis. De routes van zijn jeugd en de routes van zijn idolen, begeleid door de crooners van het American Songbook.
K. Schippers (Amsterdam, 1936) is schrijver, dichter, essayist en kunstcriticus. Hij heeft een omvangrijk oeuvre op zijn naam staan, dat bestaat uit romans, poëzie, essays, verhalen & beschouwingen, en een enkel kinderboek. Al vroeg werd hij bekend door het literaire tijdschrift Barbarber, dat hij in 1958 samen met J. Bernlef en G. Brands oprichtte. Hij introduceerde de readymade als poëzievorm. Van het cultureel tijdschrift Hollands Diep, dat van 1975 tot 1977 bestond, was hij een van de oprichters en eerste redacteuren.
Zijn werk is veel gelauwerd. Voor zijn poëzie ontving hij in 1996 de P.C. Hooftprijs. Een jaar later kreeg hij de Pierre Bayle-Prijs voor zijn kunstkritieken. Zijn roman Poeder en wind (1996) werd genomineerd voor de Generale Bank Literatuurprijs; de roman Waar was je nou (2005) werd bekroond met de Libris Literatuur Prijs en groeide uit tot een bestseller. Hij is de schrijver van Buiten beeld, het Poëziegeschenk van de Poëzieweek 2014.
Auteur: K. Schippers
Titel: Straks komt het
Literaire roman
Uitgeverij: Querido
Publicatiedatum: 28-08-2018
Omvang; 252 pagina's
Bindwijze: Paperback
Taal Nederlands
Met illustraties
Afmetingen: 21,5 x 13,5 x 2,4 cm
Druk: 1e druk
ISBN: 9789021412399
NUR: 301
Prijs: € 20,00
new books
K. Schippers – Straks komt het
fleursdumal.nl magazine
More in: - Book News, - Bookstores, Archive S-T, Art & Literature News, K. Schippers, Schippers, K.
---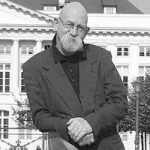 Selfie van Rogi Wieg
De tijd graaft mij in. Dit moet
een droombeeld zijn: Ik wandel
tussen rozen. Ik heb niet aan de dood
gedacht. Ik zie door glas hoe regen
neerdaalt. De avond hangt stil en ik
ben doorgelopen. Wij spreken niet
van doodgaan. Niets gaat verloren
in het ruisen, maar niemand wijst
de weg. Zo zal het einde zijn.
Wie weggaat komt ooit ergens aan.
Bert Bevers
Gedicht: Selfie van Rogi Wieg
Verschenen in In de kring van menselijke warmte – Hommage aan Rogi Wieg, samenstelling Peter de Rijk, Uitgeverij In De Knipscheer, Haarlem, 2017
Bert Bevers is a poet and writer who lives and works in Antwerp (Be)
fleursdumal.nl magazine
More in: Archive A-B, Archive A-B, Bevers, Bert, Wieg, Rogi
---
 Une femme est l'amour – Poéme
Une femme est l'amour, la gloire et l'espérance;
Aux enfants qu'elle guide, à l'homme consolé.
Elle élève le cœur et calme la souffrance,
Comme un esprit des cieux sur la terre exilé.
Courbé par le travail ou par la destinée,
L'homme à sa voix s'élève et son front s'éclaircit;
Toujours impatient dans sa course bornée,
Un sourire le dompte et son cœur s'adoucit.
Dans ce siècle de fer la gloire est incertaine :
Bien longtemps à l'attendre il faut se résigner.
Mais qui n'aimerail pas. dons sa grâce sereine,
La beauté qui la donne ou qui la fait gagner?
Gérard de Nerval
(1808 – 1855)
Une femme est l'amour – Poéme
fleursdumal.nl magazine
More in: Archive M-N, Nerval, Gérard de, Nerval, Gérard de
---
Dieser Bestseller aus dem Jahr 1931 führt den Leser mitten hinein in die pulsierende Metropole Berlin auf dem Höhepunkt der »Goldenen Zwanziger«.
Folgen Sie dem Autor bei seinen Ausflügen zu den Hotspots des damaligen Nachtlebens – in sagenumwobene Varietés und Tanzpaläste, in Vergnügungsparks und Kaffeehäuser, in angesagte Bars und Schwulenkneipen, aber auch an die Orte der Prostitution und des Verbrechens.
Erweitere Neuausgabe des Klassikers – mit Glossar, Register und vielen historischen Fotos.
»Wer Erlebnisse sucht, Abenteuer verlangt, Sensationen sich erhofft, der wird im Schatten gehen müssen.« Curt Moreck
Curt Moreck, 1888 als Konrad Haemmerling in Köln geboren, war ein Schriftsteller und Journalist, der in den 1920er Jahren seinen Schwerpunkt auf Kultur- und Sittengeschichte legte. Während der Zeit des Nationalsozialismus war das Werk Curt Morecks verboten, nach 1945 konnte er nicht mehr an seine früheren Erfolge anknüpfen. Er starb 1957 in Berlin.
Das deutsche Babylon 1931
Curt Moreck
Ein Führer durch das lasterhafte Berlin
30 Schwarz-Weiß- Abbildungen – 2 Ktn
EAN: 9783898091497
ISBN: 389809149X
Libri: 4858158
Bebra Verlag
März 2018
208 Seiten
gebunden
€22,00
new books
fleursdumal.nl magazine
More in: - Book Lovers, - Book Stories, Archive M-N, Art & Literature News, Berber, Anita, FDM in Berlin
---
Older Entries »
« Newer Entries
Thank you for reading FLEURSDUMAL.NL - magazine for art & literature