FLEURSDUMAL POETRY LIBRARY – classic, modern, experimental & visual & sound poetry, poetry in translation, city poets, poetry archive, pre-raphaelites, editor's choice, etc.
«« Previous page
·
Thomas Ashe: Meet We no Angels, Pansie?
·
Carl De Strycker & Koen Rymenants: Willem Elsschot. Dichter
·
The Poet Edgar Allan Poe. Alien Angel by Jerome McGann
·
Robert Desnos: Faire part
·
Bert Bevers: Amper een bestemming
·
Dichter Menno Wigman (51) overleden
·
Hugo Ball: Ick bin in Tempelhof jebore
·
Ysabelle Lacamp: Ombre parmi les ombres (Roman)
·
Marieke Lucas Rijneveld – roman: De avond is ongemak
·
INSEL, the only novel by Mina Loy
·
Mostyn T. Pigott: The hundred best books
·
Guillaume Apollinaire: Mon Lou je veux te reparler
Meet We no Angels, Pansie?
Came, on a Sabbath noon, my sweet,
In white, to find her lover;
The grass grew proud beneath her feet,
The green elm-leaves above her:–
Meet we no angels, Pansie?
She said, 'We meet no angels now';
And soft lights stream'd upon her;
And with white hand she touch'd a bough;
She did it that great honour:–
What! meet no angels, Pansie?
O sweet brown hat, brown hair, brown eyes,
Down-dropp'd brown eyes, so tender!
Then what said I? Gallant replies
Seem flattery, and offend her:–
But–meet no angels, Pansie?
Thomas Ashe
(1836-1889)
Meet We no Angels, Pansie?
fleursdumal.nl magazine
More in: Archive A-B, Archive A-B, CLASSIC POETRY
---
Wie Elsschot zegt, denkt niet meteen aan poëzie. Toch zijn het juist enkele van zijn dichtregels die iedereen zal herkennen: 'tussen droom en daad staan wetten in de weg en praktische bezwaren', bijvoorbeeld. Willem Elsschot. Dichter bevat alle gedichten uit Elsschots enige bundel.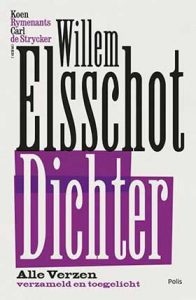 Een select gezelschap van vijfentwintig scherpzinnige lezers geeft er commentaar bij, aangevoerd door Elsschotkenner Koen Rymenants en poëzie-expert Carl de Strycker. Ze verhelderen Elsschots proza met behulp van zijn poëzie en omgekeerd. Ze tonen ons Elsschot als gelegenheidsdichter en -vertaler en brengen onvermoede verwantschappen aan het licht: met Guido Gezelle en de gezusters Loveling, de Bijbel en Victor Hugo, maar ook met Herman de Coninck en Kees van Kooten.
Koen Rymenants (1977) promoveerde op een proefschrift over Elsschot: Een hoopje vuil in de feestzaal. Facetten van het proza van Willem Elsschot (2009). Hij publiceert over literatuur en is bestuurslid van het Willem Elsschot Genootschap.
Carl de Strycker (1981) is directeur van Poëziecentrum en hoofdredacteur van Poëziekrant. Met Yra van Dijk en Maarten De Pourcq stelde hij het boek Draden in het donker. Intertekstualiteit in theorie en praktijk (2013) samen
Willem Elsschot. Dichter
Auteur(s): Carl De Strycker, Koen Rymenants
ISBN 978-94-6310-290-2
Paperback
Formaat 140 x 215
Aantal pagina's 304
Publicatiedatum 5 okt. 2017
€ 22,50
Pelckmans uitgevers
new books
fleursdumal.nl magazine
More in: - Book News, - Book Stories, Archive E-F, Archive E-F, Art & Literature News, Willem Elsschot
---
The poetry of Edgar Allan Poe has had a rough ride in America, as Emerson's sneering quip about "The Jingle Man" testifies.
That these poems have never lacked a popular audience has been a persistent annoyance in academic and literary circles; that they attracted the admiration of innovative poetic masters in Europe and especially France—notably Baudelaire, Mallarmé, and Valéry—has been further cause for embarrassment. Jerome McGann offers a bold reassessment of Poe's achievement, arguing that he belongs with Whitman and Dickinson as a foundational American poet and cultural presence.
Not all American commentators have agreed with Emerson's dim view of Poe's verse. For McGann, a notable exception is William Carlos Williams, who said that the American poetic imagination made its first appearance in Poe's work. The Poet Edgar Allan Poe explains what Williams and European admirers saw in Poe, how they understood his poetics, and why his poetry had such a decisive influence on Modern and Post-Modern art and writing. McGann contends that Poe was the first poet to demonstrate how the creative imagination could escape its inheritance of Romantic attitudes and conventions, and why an escape was desirable. The ethical and political significance of Poe's work follows from what the poet takes as his great subject: the reader.
The Poet Edgar Allan Poe takes its own readers on a spirited tour through a wide range of Poe's verse as well as the critical and theoretical writings in which he laid out his arresting ideas about poetry and poetics.
Jerome McGann is University Professor and John Stewart Bryan Professor of English at the University of Virginia.
"McGann succeeds in forcing us to rethink Poe's poetry… Poe's sound experiments, especially his strange variations on meter, deserve, as McGann shows by citing numerous rhythmic anomalies, to be taken seriously… In an age of predominantly, and purposely, flat and prosaic 'free verse,' mnemonic patterning is perhaps re-emerging as the emblem of poetic power. In this sense, Poe is once again Our Contemporary… In making the case for the close link between the poetry and the aesthetic theory, [McGann] succeeds admirably: Poe's reputation as poete maudit belies the fact that here was a poet who knew exactly what he was doing."   — Marjorie Perloff, The Times Literary Supplement
Jerome McGann
The Poet Edgar Allan Poe
Alien Angel
256 pages
2014
Hardcover
Harvard University Press
€23.00
ISBN 9780674416666
literary criticism books
fleursdumal.nl magazine
More in: - Book Stories, Archive O-P, Archive O-P, Art & Literature News, Edgar Allan Poe, Poe, Edgar Allan, Poe, Edgar Allan, Tales of Mystery & Imagination
---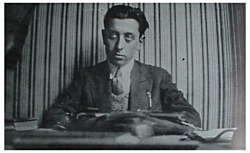 Faire part
Sur le pont du navire la couturière fait le point
couturière taille-moi un grand paon de mercure
je fais ce soir ma dernière communion
La dernière hirondelle fait l'automne
D'entre les becs de gaz blêmes
Se lève une figure sans signification.
Statues de verre flacon simulacre de l'amour
Vient la fameuse dame
Facteur de soustraction
avec une lettre pour moi
Mon cher Desnos Mon cher Desnos
Je vous donne rendez-vous
dans quelques jours
On vous préviendra
Vous mettrez votre habit d'outre monde
Et tout le monde sera bien content.
Robert Desnos
(1900 – 1945)
Faire part
fleursdumal.nl magazine
More in: Archive C-D, Archive C-D, Desnos, Robert, REPRESSION OF WRITERS, JOURNALISTS & ARTISTS, HOLOCAUST, WAR, SURREALISM
---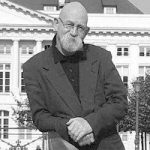 Amper een bestemming
Van om de hoek is daar opeens
dat meisje: haar rechterhand
trekt een ballon, hartvormig
glimmend rood. Ze oogt zich
er niet van bewust, deint samen
met het ding naar amper een
bestemming. Geen lust in
doelgericht lopen is haar aan
te zien. De straat draagt haar
welhaast verlegen.
Bert Bevers
gedicht: Amper een bestemming
Verschenen in Appel, jaargang 19, nummer 1, Sint-Truiden, 1994
Bert Bevers is a poet and writer who lives and works in Antwerp (Be)
fleursdumal.nl magazine
More in: Archive A-B, Archive A-B, Bevers, Bert
---
Menno Wigman (Beverwijk, 10 oktober 1966 – Amsterdam, 1 februari 2018) was een Nederlands dichter, bloemlezer en vertaler. Hij stierf vandaag op 51-jarige leeftijd in het VU medisch centrum in Amsterdam.
Van 1984 tot aan zijn dood publiceerde Wigman 14 dichtbundels. Voor zijn werk ontving Menno Wigman in 2002 de Jan Campert-prijs en in 2015 de A. Roland Holst-Penning. In de jaren 2012-2013 was hij stadsdichter van Amsterdam.
Vandaag schreef zijn uitgever Prometheus in een verklaring: "Wij treuren om het verlies van een van de grootste dichters van ons taalgebied. Menno Wigman was een van die weinige dichters die zowel zijn vakgenoten als het grote, in literatuur geïnteresseerde publiek voor zijn dichtkunst wist te winnen. Zijn dood is een slag voor de Nederlandse poëzie."
Nu lig ik op een zaal, mijn hart, die logge spier,
verlaat me, laf als een gedicht laat het me staan
en voor het eind van deze avond zakt de dood
mijn longen in.
De zon was mij nooit opgevallen als hij niet
steeds onderging. Geen lucht, geen flonkering, geen hoop.
Waarom, mijn lichaam, heb ik nooit in je geloofd?
(uit: Afscheid van mijn lichaam)

#  Link  naar  Menno  Wigman  en  zijn  werk  op website  K. B.
Foto: Menno Wigman op het poëziefestival Het Tuinfeest in Deventer, 6 augustus 2016 (Oskardebot, Wikipedia Commons)
in memoriam
fleursdumal.nl magazine
More in: Archive W-X, Archive W-X, Art & Literature News, EDITOR'S CHOICE, In Memoriam
---
Ick bin in Tempelhof jebore
Ick bin in Tempelhof jeboren
Der Flieder wächst mich aus die Ohren.
In meinem Maule grast die Kuh.
Ick geh zuweilen sehr und schwanger
Auf einem Blumen-i-o-anger
Mein Vater, was sagst Du dazu?
Wir gleichen sehr den Baletteusen,
Pleureusen – Dösen – Schnösen – lösen.
Gewollt zu haben – selig sein.
Verehrte Herrn, verehrte Damen,
Die um mich hören herzu kamen
Dies widmet der Gesangverein.
Und Jungfraun kamen wunderbar
Geschmeide scheidegelb im Haar
Mit schlankgestielten Lilien.
Der Kakagei und Papadu
Die sahen auch dabei dazu
Und kamen aus Brasilien.
(Klarinetta Klaball)
Hugo Ball
(1886-1927)
Ick bin in Tempelhof jebore
fleursdumal.nl magazine
More in: Archive A-B, Ball, Hugo, Dada, DADA, Dadaïsme
---
L'histoire : Mai 45, libération du camp de Terezin. Un air de jazz siffloté par un petit tchèque aux oreilles en choux-fleurs bouleverse l'un des rescapés des camps qui vient d'échouer ici, au terme d'une longue marche de la mort.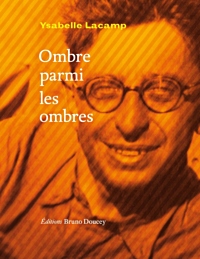 L'enfant s'appelle Leo Radek. Il est le dernier enfant survivant de Terezin, antichambre de la mort pour des milliers de juifs, où les nazis parquèrent des artistes pour servir de vitrine en une sordide mascarade. Lui aussi est bouleversé par la rencontre qu'il vient de faire : cet homme décharné, fiévreux, au regard bienveillant et si transparent, parle ce français qu'il aime, et c'est un poète.
Il s'appelle Robert Desnos. Comme un grand frère protecteur, le poète qui se meurt, trouve encore une fois les mots. Une rencontre inoubliable où la poésie triomphe sur la barbarie, et où l'humour est plus fort que la mort.
Quand Ysabelle Lacamp écrit, c'est une vibration tellurique qui la parcourt, la transcende et la brûle. Lorsque cette fièvre s'empare d'elle, elle fait la fête au verbe, rêve puissamment ses personnages, et nous emporte avec eux. Voilà pourquoi sa rencontre avec Robert Desnos, le poète volcanique qui fit danser les mots et les morts jusqu'à son dernier souffle, est une évidence de la vie. Dans ce camp de Terezin où elle nous entraîne, l'émotion est toujours à fleur de rire. Elle est l'auteure de nombreux romans, dont L'Homme sans fusil (Seuil, 2002), Le Jongleur de nuages (Flammarion, 2008) et, plus récemment, Marie Durand, Non à l'intolérance religieuse (Actes Sud junior, 2012). Son roman Ombre parmi les ombres est paru aux Éditions Bruno Doucey en 2018.
Ysabelle Lacamp:
Ombre parmi les ombres
(Roman)
Pages: 192
Prix: €16
ISBN : 978-2-36229-165-4
Format : Broché
Dimensions : 14cm X 18cm
Date de parution : 04/01/2018
ISBN : 978-2-36229-165-4
EAN : 9782362291654
Doucey éditions
new books
fleursdumal.nl magazine
More in: - Book News, - Book Stories, Archive C-D, Archive K-L, Art & Literature News, Desnos, Robert, WAR & PEACE
---
'De avond is ongemak' is de debuutroman van dichter en schrijver Marieke Lucas Rijneveld.
'De avond is ongemak' is het schrijnende verhaal van een religieus boerengezin dat wordt getroffen door de dood van een kind.
Matthies komt op een dag niet meer terug van het schaatsen en laat zijn zusje Jas in totale verwarring achter. Door de ogen van de dertienjarige Jas zien we hoe de familieleden elk op hun eigen manier omgaan met het verlies. Vader en moeder zijn volledig verlamd door verdriet en zien niet hoe Jas en haar zusje Hanna en haar broer Obbe ondertussen langzaam ontsporen.
Onder leiding van Obbe ondernemen ze morbide experimenten met dieren en Hanna en Jas dromen hartstochtelijk van een Redder, een man als Boudewijn de Groot, een man die hen mee kan nemen naar de Overkant en hen in kan wijden in de geheimen van hun seksualiteit.
Marieke Lucas Rijneveld geldt als een van de grootste nieuwe talenten van de Nederlandse letteren. In 2015 debuteerde ze met de meermaals herdrukte dichtbundel 'Kalfsvlies', die werd bekroond met de C. Buddingh' Prijs voor het beste poëziedebuut. In de Volkskrant werd ze vervolgens uitgeroepen tot literair talent van het jaar.  Haar voordracht was veelvuldig te horen op literaire podia als Crossing Border, Lowlands, De Jonge Schrijversavond en de Nacht van de Poëzie, en haar gedichten en verhalen verschenen in een groot aantal literaire tijdschriften, waaronder Hollands Maandblad, VPRO Gids en De Revisor.
Rijneveld groeide op in een gereformeerd boerengezin in Noord-Brabant en woont tegenwoordig in Utrecht, de stad die haar in 2015 het C.C.S. Cronestipendium toekende en de Hollands Maandblad Aanmoedigingsbeurs. Naast haar bestaan als schrijver werkt ze op een melkveebedrijf.
Vandaag  -31 januari 2018-  verschijnt bij Atlas Contact haar debuutroman: 'De avond is ongemak.'
Auteur: Marieke Lucas Rijneveld
Titel: De avond is ongemak
Roman
Nederlandstalig
Bladzijden: 272 pp.
Druk 1
Bindwijze: Paperback
ISBN10 9025444113
ISBN13 9789025444112
Uitgever: Atlas Contact, Uitgeverij
Verschijningsdatum: 31 januari 2018
€ 19,99
VPRO boeken
Marieke Lucas Rijneveld vertelt over haar roman 'De avond is ongemak' in het programma VPRO Boeken op zondag 4 februari 2018 om 11.20 uur op NPO 1.  Presentatie: Carolina Lo Galbo
new books
fleursdumal.nl magazine
More in: - Book News, - Book Stories, Archive Q-R, Archive Q-R, Art & Literature News, Marieke Lucas Rijneveld, Rijneveld, Marieke Lucas
---
Insel, the only novel by the surrealist master Mina Loy, is a book like no other—about an impossible friendship amid the glamorous artistic bohemia of 1930s Paris.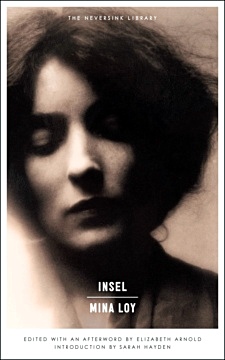 German painter Insel is a perpetual sponger and outsider—prone to writing elegant notes with messages like "Am starving to death except for a miracle—three o'clock Tuesday afternoon will be the end"—but somehow writer and art dealer Mrs. Jones likes him.
Together, they sit in cafés, hatch grand plans, and share their artistic aspirations and disappointments. And they become friends. But as they grow ever closer, Mrs. Jones begins to realize just how powerful Insel's hold over her is.
Unpublished during Loy's lifetime, Insel—which is loosely based on her friendship with the painter Richard Oelze—is a supremely surrealist, deliberately excessive creation: baroque in style, yet full of deft comedy and sympathy. Now, with an alternate ending only recently unearthed in the Loy archives, Insel is finally back in print, and Loy's extraordinary achievement can be appreciated by a new generation of readers.
Mina Loy was born in London in 1882 and began her artistic career as painter; she was influenced by Impressionism and achieved success in the Parisian art world before turning to poetry and other forms of visual art, including lampshades and "junk collages." She was at the heart of the modernist movement (as well as Dada, Futurism, and Surrealism) and had close friendships with Djuna Barnes and Gertrude Stein, among many others. Her frank and rigorously experimental writing earned her both praise and censure, as did her unconventional life: she spent many years living in Greenwich Village and on the Bowery, befriending bums, drunks, and other down-and-outs. Her work has recently been collected inThe Lost Lunar Baedeker (FSG) and Stories and Essays of Mina Loy (Dalkey Archive). She died in 1966 in Aspen, Colorado.
Elizabeth Arnold, a scholar and poet, is the author of Effacement and two other collections.
Sarah Hayden is a postdoctoral fellow at the University of Cork, where her focus is on Mina Loy and avant-garde artistic movements.
Insel
Mina Loy
Edited by Elizabeth Arnold,
with an Introduction by Sarah Hayden
Trade Paperback
Novel, 2014
180 pages
ISBN 9781612193533
Publisher Melville House
Part of The Neversink Library
"Is there anyone in America except you, Bill [William Carlos Williams,] and Mina Loy who can write anything of interest in verse?" — Ezra Pound, letter to Marianne Moore
fleursdumal.nl magazine
More in: - Book Lovers, Archive K-L, Archive K-L, Art & Literature News, Loy, Mina, SURREALISM
---
The hundred best books
First there's the Bible,
And then the Koran,
Odgers on Libel,
Pope's Essay on Man,
Confessions of Rousseau,
The Essays of Lamb,
Robinson Crusoe
And Omar Khayyam,
Volumes of Shelley
And venerable Bede,
Machiavelli
And Captain Mayne Reid,
Fox upon Martyrs
And Liddell and Scott,
Stubbs on the Charters,
The works of La Motte,
The Seasons by Thompson,
And Paul de Verlaine,
Theodore Mommsen
And Clemens (Mark Twain),
The Rocks of Hugh Miller,
The Mill on the Floss,
The Poems of Schiller,
The Iliados,
Don Quixote (Cervantes),
La Pucelle by Voltaire,
Inferno (that's Dante's),
And Vanity Fair,
Conybeare-Howson,
Brillat-Savarin,
And Baron Munchausen,
Mademoiselle De Maupin,
The Dramas of Marlowe,
The Three Musketeers,
Clarissa Harlowe,
And the Pioneers,
Sterne's Tristram Shandy,
The Ring and the Book,
And Handy Andy,
and Captain Cook,
The Plato of Jowett,
And Mill's Pol. Econ.,
The Haunts of Howitt,
The Encheiridion,
Lothair by Disraeli,
And Boccaccio,
The Student's Paley,
And Westward Ho!
The Pharmacopœia,
Macaulay's Lays,
Of course The Medea,
And Sheridan's Plays,
The Odes of Horace,
And Verdant Green,
The Poems of Morris,
The Faery Queen,
The Stones of Venice,
Natural History (White's),
And then Pendennis,
The Arabian Nights,
Cicero's Orations,
Plain Tales from the Hills,
The Wealth of Nations,
And Byles on Bills,
As in a Glass Darkly,
Demosthenes' Crown,
The Treatise of Berkeley,
Tom Hughes's Tom Brown,
The Mahabharata,
The Humor of Hook,
The Kreutzer Sonata,
And Lalla Rookh,
Great Battles by Creasy,
And Hudibras,
And Midshipman Easy,
And Rasselas,
Shakespear in extenso
And the Æneid,
And Euclid (Colenso),
The Woman Who Did,
Poe's Tales of Mystery,
Then Rabelais,
Guizot's French History,
And Men of the Day,
Rienzi, by Lytton,
The Poems of Burns,
The Story of Britain,
The Journey (that's Sterne's),
The House of Seven Gables,
Carroll's Looking-glass,
Æsop his Fables,
And Leaves of Grass,
Departmental Ditties,
The Woman in White,
The Tale of Two Cities,
Ships that Pass in the Night,
Meredith's Feverel,
Gibbon's Decline,
Walter Scott's Peveril,
And—some verses of mine.
Mostyn T. Pigott
(1865-1927)
The hundred best books
fleursdumal.nl magazine
More in: - Book Lovers, - Book Stories, Archive O-P, Archive O-P
---
Mon Lou je veux te reparler
Mon Lou je veux te reparler maintenant de l'Amour
Il monte dans mon cœur comme le soleil sur le jour
Et soleil il agite ses rayons comme des fouets
Pour activer nos âmes et les lier
Mon amour c'est seulement ton bonheur
Et ton bonheur c'est seulement ma volonté
Ton amour doit être passionné de douleur
Ma volonté se confond avec ton désir et ta beauté
Ah ! Ah ! te revoilà devant moi toute nue
Captive adorée toi la dernière venue
Tes seins ont le goût pâle des kakis et des figues de Barbarie
Hanches fruits confits je les aime maa chérie
L'écume de la mer dont naquit la déesse
Évoque celle-là qui naît de ma caresse
Si tu marches Splendeur tes yeux ont le luisant
D'un sabre au doux regard prêt à se teindre de sang
Si tu te couches Douceur tu deviens mon orgie
Et le mets savoureux de notre liturgie
Si tu te courbes Ardeur comme une flamme au vent
Des atteintes du feu jamais rien n'est décevant
Je flambe dans ta flamme et suis de ton amour
Le phénix qui se meurt et renaît chaque jour
Chaque jour
Mon amour
Va vers toi ma chérie
Comme un tramway
Il grince et crie
Sur les rails où je vais
La nuit m'envoie ses violettes
Reçois-les car je te les jette
Le soleil est mort doucement
Comme est mort l'ancien roman
De nos fausses amours passées
Les violettes sont tressées
Si d'or te couronnait le jour
La nuit t'enguirlande à son tour
Guillaume Apollinaire
(1880 – 1918)
Poèmes à Lou
Mon Lou je veux te reparler
fleursdumal.nl magazine
More in: *Concrete + Visual Poetry A-E, Apollinaire, Guillaume, Archive A-B, Guillaume Apollinaire
---
Older Entries »
« Newer Entries
Thank you for reading FLEURSDUMAL.NL - magazine for art & literature