FLEURSDUMAL POETRY LIBRARY – classic, modern, experimental & visual & sound poetry, poetry in translation, city poets, poetry archive, pre-raphaelites, editor's choice, etc.
«« Previous page
·
Festival Paris En Toutes Lettres 2017 du 9 au 20 novembre 2017
·
Guillaume Apollinaire: Pour Madeleine Seule
·
Magritte, Broodthaers & de hedendaagse kunst – Tentoonstelling KMSKB
·
Gaëlle Nohant: Légende d'un dormeur éveillé ( Histoire du poète Robert Desnos)
·
Harriet Monroe: Wings
·
Guillaume Apollinaire: "Je pense à toi"
·
Selected Poems of Malcolm Lowry
·
A Secret Sisterhood: The Literary Friendships of Jane Austen, Charlotte Bronte, George Eliot, and Virginia Woolf by Emily Midorikawa
·
John Keats: La Belle Dame Sans Merci
·
Ton van Reen – Katapult. Oproer in Amsterdam
·
Presentatie boek 'Dochters' van Ton van Reen in Wereldpaviljoen Steyl
·
Theatergezelschap Warme Winkel met: Majakovski – Oktober
---
Festival littéraire de la ville de Paris, Paris En Toutes Lettres est fondé sur les hybridations entre les genres littéraires et les formes artistiques, ainsi que sur les résonances entre la géographie parisienne et sa vie littéraire. À partir de la Maison de la Poésie-Scène littéraire, il se déploie dans une quinzaine de lieux alentours.
Revisitant l'actualité littéraire, le festival fait aussi la part belle aux créations mettant en regard littérature et musique. Parmi plus de cinquante lectures, rencontres ou concerts littéraires, on trouve également d'insolites conférences et de curieuses performances. À travers ce foisonnement de lieux et de propositions, c'est à un Paris vivant et traversé de littérature que le festival donne voix.
Festival
Paris En Toutes Lettres 2017
Du 9 au 20 novembre 2017
fleursdumal.nl magazine
More in: Art & Literature News, CINEMA, RADIO & TV, FDM in Paris, LIGHT VERSE, Literary Events, MODERN POETRY, MUSIC, STREET POETRY, THEATRE
---
Pour Madeleine Seule
Lune candide vous brillez moins que les hanches
De mon amour
Aubes que j'admire vous êtes moins blanches
Aubes que chaque jour
J'admire ô hanches si blanches
Il y a le reflet de votre blancheur
Au fond de cet aluminium
Dont on fait des bagues
Dans cette zone où règne la blancheur
O hanches si blanches.
Guillaume Apollinaire
(1880 – 1918)
Pour Madeleine Seule
fleursdumal.nl magazine
More in: Apollinaire, Guillaume, Archive A-B, Guillaume Apollinaire
---
50 jaar na zijn overlijden, boeit René Magritte nog steeds. Hij stelt onze kijk en geest in vraag en brengt onze zekerheden voortdurend aan het wankelen.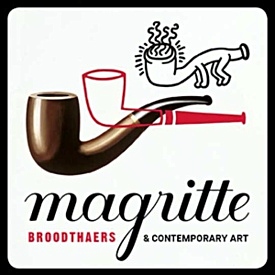 Magrittes mysterieus en uitdagend werk blijft de generaties na hem beïnvloeden, van pop art en conceptuele kunst tot de meest hedendaagse kunstcreaties. De tentoonstelling creëert een dialoog tussen de originele werken van Magritte en hun moderne en hedendaagse interpretaties.
Marcel Broodthaers belichaamt deze artistieke verwantschap zonder twijfel het best: hij bevraagt zowel het statuut van het object als dat van de taal. Andere kunstenaars zoals Andy Warhol, Jasper Johns, Robert Rauschenberg, Ed Ruscha, César, Sean Landers, David Altmejd, George Condo en Gavin Turk herdefiniëren onze verhouding tot Belgiës grootste surrealist.
Meer dan 150 schilderijen, beeldhouwwerken, installaties, tekeningen, films en archiefmateriaal komen samen in deze unieke tentoonstelling. De ervaring zet zich voort in het Musée Magritte Museum, waar huidige creaties interageren met de grootste Magritte collectie ter wereld.
De tentoonstelling is uitzonderlijk 7 dagen op 7 open. Voor de gelegenheid zal ook het Magritte Museum elke dag open zijn, van 13.10.2017 tot 18.02.2018.
Niet te missen: binnen de tentoonstelling is een creatief atelier vrij toegankelijk voor elke bezoeker. Eenmaal per maand vinden er ook animaties plaats: weekends in de namiddag van: 4 & 5 november – 2 & 3 december – 13 & 14 januari – 3 & 4 februari
Magritte, Broodthaers & de hedendaagse kunst
Tentoonstelling KMSKB
13.10.2017 tm 18.02.2018
KMSKB
Koninklijke Musea voor Schone Kunsten van België
Regentschapsstraat 3
1000 Brussel
#  meer  info  op  website  kmskb
Musée Magritte Museum
Koningsplein 1
1000 Brussel
fleursdumal.nl magazine
More in: Andy Warhol, Art & Literature News, Marcel Broodthaers, Marcel Broodthaers, René Magritte, Surrealism, SURREALISM, Surrealisme
---
Robert Desnos a vécu mille vies – écrivain, critique de cinéma, chroniqueur radio, résistant de la première heure –, sans jamais se départir de sa soif de liberté.
Pour raconter l'histoire extraordinaire de ce dormeur éveillé, Gaëlle Nohant épouse ses pas ; comme si elle avait écouté les battements de son cœur, s'était assise aux terrasses des cafés en compagnie d'Éluard ou de García Lorca, avait tressailli aux anathèmes d'André Breton, fumé l'opium avec Yvonne George, et dansé sur des rythmes endiablés au Bal Blomet aux côtés de Kiki et de Jean-Louis Barrault. S'identifiant à Youki, son grand amour, la romancière accompagne Desnos jusqu'au bout de la nuit.
Légende d'un dormeur éveillé révèle le héros irrésistible derrière le poète et ressuscite une époque incandescente et tumultueuse, des années folles à l'Occupation.
Gaëlle Nohant: Née à Paris en 1973, Gaëlle Nohant vit aujourd'hui à Lyon. Légende d'un dormeur éveillé est son troisième roman après L'Ancre des rêves (prix Encre Marine, 2007) et La Part des flammes (prix France Bleu/Page des libraires, 2015 et prix du Livre de Poche, 2016).
Gaëlle Nohant
Légende d'un dormeur éveillé
Roman
544 pages
23€
Paru le 17 août 2017
Illustration de couverture © Letizia Goffi
Éditions Héloïse d'Ormesson
ISBN : 978-2-35087-419-7
fleursdumal.nl magazine
More in: - Book News, - Book Stories, Archive C-D, Archive M-N, Art & Literature News, Desnos, Robert, Surrealism, Surrealisme
---
Wings
Pearl-gray is the sky,
And high within it, sailing by,
Three sea-gulls fly.
Pearl-white are they
Against the sky's obscurer gray—
Sea-foam astray.
Gulls, sea-gulls white,
Drift of the day, drift of the night,
Mine be your flight!
Out—out, with you
Beyond the noise, into the blue!
Ah—if I knew!
Harriet Monroe
(1860 – 1936)
Wings
fleursdumal.nl magazine
More in: Archive M-N, Monroe, Harriet
---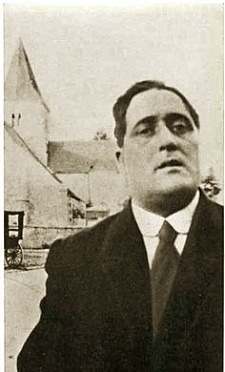 "Je pense à toi"
Je pense à toi mon Lou ton cœur est ma caserne
Mes sens sont tes chevaux ton souvenir est ma luzerne
Le ciel est plein ce soir de sabres d'éperons
Les canonniers s'en vont dans l'ombre lourds et prompts
Mais près de toi je vois sans cesse ton image
Ta bouche est la blessure ardente du courage
Nos fanfares éclatent dans la nuit comme ta voix
Quand je suis à cheval tu trottes près de moi
Nos 75 sont gracieux comme ton corps
Et tes cheveux sont fauves comme le feu d'un obus
qui éclate au nord
Je t'aime tes mains et mes souvenirs
Font sonner à toute heure une heureuse fanfare
Des soleils tour à tour se prennent à hennir
Nous sommes les bat-flanc sur qui ruent les étoiles.
Guillaume Apollinaire
(1880 – 1918)
"Je pense à toi"
fleursdumal.nl magazine
More in: Apollinaire, Guillaume, Archive A-B, Guillaume Apollinaire
---
First published by City Lights in 1962 and long out of print, Selected Poems of Malcolm Lowry is the only comprehensive selection of his poetry to be published in the U.S., and it remains the perfect introduction to his extensive poetic canon.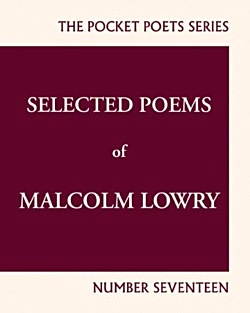 Edited by Lowry's good friend, renowned Canadian poet Earle Birney, with the assistance of his widow, Margerie Lowry, the selection includes extraordinary poems written during Lowry's stay in Mexico, many of which are closely related to his landmark novel.
"These poems would be worth keeping in print, if for no other reason, for their illuminations of Under the Volcano: 'See mind's petal / torn from a good tree, but where shall it settle / But in the last darkness and at the end?' Sometimes, as the images of "For Under the Volcano," they become 'palm-of-the-hand' versions of that masterpiece. Lowry is a poet of struggle—with life, and with the creative process. Here are his struggle's fruits: guilt, alcoholism, hopeless, self-deriding quest for salvation, which seems to be love, and, above all, self-destruction—but always accomplished with self-knowledge, enriched (in order to further torment itself) with compassion for all the beings that the poet, and us with him, are failing. His words are always sad and often beautiful." –– William T. Vollmann
Malcolm Lowry (1909–1957) was a British novelist and poet whose masterpiece Under the Volcano is widely hailed as one of the greatest novels of the twentieth century. Born near Liverpool, England, Lowry grew up in a prominent, wealthy family and chafed under the expectations placed upon him by parents and boarding school. He wrote passionately on the themes of exile and despair, and his own wanderlust and erratic lifestyle made him an icon to later generations of writers.
Title Selected Poems of Malcolm Lowry
Subtitle Pocket Poets Series Number 17
Author Malcolm Lowry
Preface by Lawrence Ferlinghetti
Introduction by Earle A. Birney
Edited by Earle A. Birney
Collection City Lights Pocket Poets
Publisher City Lights Publishers
Paperback – $13.95
118 pages
ISBN-10 0872867293
ISBN-13 9780872867291
Publication in March 2017
fleursduma.nl magazine
More in: - Book News, - Bookstores, Archive K-L, Archive K-L, Art & Literature News, Malcolm Lowry
---
Male literary friendships are the stuff of legend; think Byron and Shelley, Fitzgerald and Hemingway.
But the world's best-loved female authors are usually mythologized as solitary eccentrics or isolated geniuses.
Coauthors and real-life friends Emily Midorikawa and Emma Claire Sweeney prove this wrong, thanks to their discovery of a wealth of surprising collaborations: the friendship between Jane Austen and one of the family servants, playwright Anne Sharp; the daring feminist author Mary Taylor, who shaped the work of Charlotte Bronte; the transatlantic friendship of the seemingly aloof George Eliot and Harriet Beecher Stowe; and Virginia Woolf and Katherine Mansfield, most often portrayed as bitter foes, but who, in fact, enjoyed a complex friendship fired by an underlying erotic charge.
Through letters and diaries that have never been published before, A Secret Sisterhood resurrects these forgotten stories of female friendships. They were sometimes scandalous and volatile, sometimes supportive and inspiring, but always–until now–tantalizingly consigned to the shadows.
Emily Midorikawa's work has been published in the Daily Telegraph, the Independent on Sunday, and the Times. She is a winner of the Lucy Cavendish Fiction Prize and was a runner-up in the SI Leeds Literary Prize (judged by Margaret Busby) and the Yeovil Literary Prize (judged by Tracy Chevalier). She has a history degree from University College London, and is a graduate of the University of East Anglia's creative writing masters program. She now teaches at New York University–London.
A Secret Sisterhood:
The Literary Friendships of Jane Austen, Charlotte Brontë, George Eliot, and Virginia Woolf
by Emily Midorikawa (Author), Emma Claire Sweeney (Author), Margaret Atwood (Foreword)
Hardcover, 352 pages
Publication: October 2017
by Houghton Mifflin Harcourt
ISBN 054488373X
(ISBN13: 9780544883734)
fleursdumal.nl magazine
More in: - Book News, - Bookstores, Archive M-N, Art & Literature News, Austen, Jane, Austen, Jane, Brontë, Anne, Emily & Charlotte, Eliot, George, Mansfield, Katherine, Mansfield, Katherine, Virginia Woolf, Woolf, Virginia
---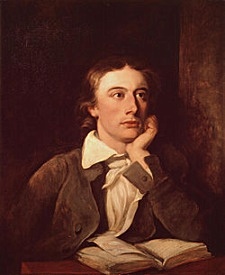 John Keats
La Belle Dame Sans Merci
Ah, what can ail thee, wretched wight,
Alone and palely loitering;
The sedge is wither'd from the lake,
And no birds sing.
Ah, what can ail thee, wretched wight,
So haggard and so woe-begone?
The squirrel's granary is full,
And the harvest's done.
I see a lily on thy brow,
With anguish moist and fever dew;
And on thy cheek a fading rose
Fast withereth too.
I met a lady in the meads
Full beautiful, a faery's child;
Her hair was long, her foot was light,
And her eyes were wild.
I set her on my pacing steed,
And nothing else saw all day long;
For sideways would she lean, and sing
A faery's song.
I made a garland for her head,
And bracelets too, and fragrant zone;
She look'd at me as she did love,
And made sweet moan.
She found me roots of relish sweet,
And honey wild, and manna dew;
And sure in language strange she said,
I love thee true.
She took me to her elfin grot,
And there she gaz'd and sighed deep,
And there I shut her wild sad eyes–
So kiss'd to sleep.
And there we slumber'd on the moss,
And there I dream'd, ah woe betide,
The latest dream I ever dream'd
On the cold hill side.
I saw pale kings, and princes too,
Pale warriors, death-pale were they all;
Who cry'd–"La belle Dame sans merci
Hath thee in thrall!"
I saw their starv'd lips in the gloam
With horrid warning gaped wide,
And I awoke, and found me here
On the cold hill side.
And this is why I sojourn here
Alone and palely loitering,
Though the sedge is wither'd from the lake,
And no birds sing.
John Keats (1795 – 1821)
La Belle Dame Sans Merci
fleursdumal.nl magazine
More in: Archive K-L, Keats, John
---
In de tijd waarin de roman Katapult, Oproer in Amsterdam speelt, de jaren zeventig van de vorige eeuw, was er nog hoop, ook al toont het verhaal niet het Amsterdam van de glamour maar het Amsterdam dat aan de rand staat van de verloedering.
Het is het verhaal van een dag uit het leven van een kleine groep mensen, een familie en hun vrienden, die in een grote stad toch in een uiterst kleine kring blijken te leven. Het lijkt dat ze ver staan van de boze en wonderlijke rampen die zich in de stad voltrekken en die ze niet kunnen benoemen, maar feitelijk ondervinden ze alle gebeurtenissen aan hun lijf.
Wat er in Katapult gebeurt, speelt zich alleen af in zwarte sprookjes, maar vaak hebben sprookjes meer met de werkelijkheid gemeen dan de exacte verslagen van gebeurtenissen. Wie denkt dat het onmogelijk is om met een katapult een brandende scherf van de zon te schieten, om zo hotel-restaurant Americain in de fik te zetten, moet dit boek maar niet lezen.
Katapult is vijfenveertig jaar geleden geschreven. Veel in Amsterdam lijkt nu nog hetzelfde, maar dat is schijn. Wie met dit boek door de stad loopt en de sporen zoekt van het Amsterdam van toen, ziet dat de mooie gevels er nog zijn en worden gefotografeerd door hordes toeristen uit de hele wereld, maar ook dat achter de fraaie gevels heel veel is weggehaald.
Nu zijn er supermarkten gevestigd en kantoren van advocaten, multinationals en brievenbusmaatschappijen die de stad en Nederland misbruiken om belasting te ontduiken. De gezinnen zoals die van Albert Meyer zijn grotendeels verdreven naar de Bijlmer, Purmerend en Almere.
Ook café De Engelbewaarder, aan de Kloveniersburgwal is er niet meer. Kastelein Bas, in wie de toenmalige uitbater en boekenliefhebber Bas Lubberhuizen herkend kan worden, leeft nog, maar de redacteuren van Vrij Nederland die er dagelijks hun kelkjes leeg dronken, zoals Martin van Amerongen en Joop van Tijn, zijn al jaren heen.
Net als Ischa Meier die er vaak kwam met zijn vrouwen, minnaressen en favoriete hoertjes en een zak vol boeken waarvan hij de flapteksten las. Ook stamklant Robert Jasper Grootveld, die model stond voor Crazy Horse is er niet meer, net als Simon Vinkenoog, de magiër van het vrije woord. Wel zijn gelijkgestemde filosofen als Roel van Duijn en Luud Schimmelpennink nog onder ons, maar hun ideeën worden nauwelijks nog begrepen.
In de gevoelswereld van schrijver Ton van Reen spelen de zelfgenoegzame leden van de georganiseerde samenleving een uiterst sinistere rol. Wreedheid, vreemdelingenhaat en bloeddorst liggen achter hun oppervlakkige en zo fatsoenlijk lijkende gedrag voortdurend op de loer.
De helden van Ton van Reen behoren zonder uitzondering tot de kwetsbaren en de slachtoffers: eenzame kinderen, hoeren, landlopers, kermisgasten en zonderlingen, mensen die echter een warmer hart hebben dan de directeuren van de Rabobank en de Tweede Kamerleden van de VVD.
Over de boeken van Ton van Reen schreef Aad Nuis in de Haagse Post: 'Hij schrijft eigenlijk steeds sprookjes, waarbij de toon onverhoeds kan omslaan van Andersen op zijn charmantst in Grimm op zijn gruwelijkst.' Reinjan Mulder schreef in NRC-Handelsblad: 'Het proza van Ton van Reen is mooi als poëzie.' En Gerrit Krol schreef in dezelfde krant: 'Ton van Reen schrijft leerboeken voor schrijvers.'
Ton van Reen
Katapult
Oproer in Amsterdam
Roman
Gebrocheerd in omslag met flappen,
148 blz., € 14,50
ISBN 978 90 6265 978 4
oktober 2017
Uitgeverij In de Knipscheer
#  Meer  info  op  website  Uitgeverij  In  de  Knipscheer

fleursdumal.nl magazine
More in: - Book News, - Bookstores, - Katapult, de ondergang van Amsterdam, Archive Q-R, Art & Literature News, David van Reen, David van Reen Photos, PRESS & PUBLISHING, Reen, Ton van, Reen, Ton van
---
Ton van Reen lanceert zijn nieuwste roman Dochters op vrijdag 3 november 2017 in het Wereldpaviljoen te Steyl
Het boek speelt grotendeels in Nederland, Duitsland en Zwitserland, maar het gaat vooral over Afrika.
Op de vlucht voor zijn verleden is de hoofdpersoon er gaan werken als correspondent voor De Volkskrant. Op de reis naar de bruiloft van zijn dochter in Zwitserland raakt hij in gesprek met een jonge vrouw. Voor beiden wordt het een louterende ontmoeting.
Peter Winkels zal Ton van Reen interviewen over zijn nieuwe boek en zijn levenslange band met Afrika. Al in de jaren zeventig was Ton initiatiefnemer en uitgever van de Afrikaanse Bibliotheek. Ook schreef hij talloze artikelen over Afrika in kranten als De Volkskrant. Het boek is ter plekke te koop.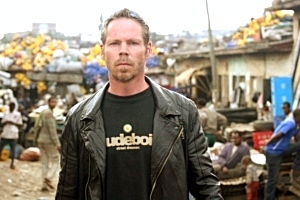 Het boek wordt gepresenteerd op vrijdag 3 november, tijdens een gevarieerde avond van de Stichting Lalibela in het Wereldpaviljoen te Steyl-Tegelen. Tijdens de avond is er aandacht voor de stichting die tal van sociale projecten uitvoert in de gelijknamige plaats. De Stichting Lalibela is negentien jaar geleden opgericht door Ton van Reen en zijn twee jaar geleden overleden zoon David. (David van Reen 1969 – 2015)

Bestuurslid Marc van der Sterren zal vertellen over zijn projecten rond kleinschalige landbouw in Afrika.
De film over het leven en het werk van David in Ethiopië, gemaakt door Marijn Poels voor L1-tv voor het programma Limburg helpt, zal worden vertoond. De presentaties worden omlijst door de muzikale inbreng van de Syrische groep AROA AND FRIENDS.
Vrijdag 3 november 2017
Tijd: 20.00 tot 22.30
Inloop vanaf 19.30. Gratis entree
Wereldpaviljoen
Sint Michaëlstraat 6a
5935 BL Steyl
D O C H T E R S
Lennert Rosenberg, 59 jaar, journalist in Afrika voor de Volkskrant, reist met de nachttrein naar Zwitserland voor de bruiloft van zijn dochter Miriam. Aan het begin van de reis ontmoet hij Nena, een jonge vrouw, op weg naar haar ouders in Zwitserland.
Al vlug blijkt dat ze belangstelling hebben voor dezelfde dingen. Ondanks het grote leeftijdsverschil begrijpen ze elkaar.
Door urenlang oponthoud, er is iemand onder de trein gelopen, verkennen ze het nachtelijke Keulen. Als de trein na middernacht vertrekt, komt hij niet meer op tijd aan in Freiburg voor de aansluitende trein naar Bazel. Omdat ze lang moeten wachten, besluiten ze een dag in Freiburg te blijven, de stad waar de roots van Nena's familie liggen.
Speelde Lennert even met het idee dat een verhouding met haar mogelijk zou zijn, nog net op tijd begrijpt hij dat zij geen minnaar zoekt, maar iemand die haar begrijpt. Doordat hij na zijn scheiding van zijn dochter Miriam is vervreemd, lijkt hij in Nena de dochter te vinden die hij heeft gemist. En zij vindt de vertrouwdheid van de vader die ze kwijt is.
Langzaam ontvouwt zich het levensverhaal van haar familie die in de oorlog naar Zwitserland is gevlucht. En het verhaal van haar vader die zijn best doet zijn Joodse verleden te verhullen en probeert een authentieke Zwitser te zijn.
Door haar verhalen gaan zijn ogen open voor zijn eigen geschiedenis die hij is ontvlucht door zich in Afrika te vestigen.
Hij viel in slaap en droomde dat hij een jongen was die samen met een man een lange weg afliep. Beiden waren ze naakt, maar de man droeg een rugzak.
'Wat zit er in die rugzak?' vroeg hij.
'Mijn herinneringen,' zei de man. 'Later zijn ze voor jou.'
'Kan ik dat dan allemaal onthouden?'
'Je moet wel, zeker als je wilt weten wie je zelf bent. Je weet toch dat ik je vader ben?'
Toen pas herkende hij de man die hij zo vaak op foto's had gezien.
Plotseling liep zijn vader naar de rand van een ravijn, gooide hem de rugzak toe en sprong naar beneden.
'Ik wil hem niet!' riep hij. 'Kom terug!'
Hij durfde de zak niet op te rapen. Er kwam een spelend kind aan. Het opende de zak.
Ton van Reen schreef onder meer romans, kinder- en jeugdboeken en journalistiek werk, vaak over Afrika, in kranten zoals de Volkskrant, de GPD-kranten, en in tijdschriften.
Een aantal verhalen over de cultuurshock in Afrika werden gebundeld in WEENSE WALSEN IN MOMBASA. Ook schreef hij de novelle EEN OCHTEND IN CAIRO, een inleiding bij het werk van de Egyptische Nobelprijswinnaar Naguib Mahfoez.
Presentatie 3 november 2017
Wereldpaviljoen Steyl
Ton van Reen
Dochters
Nederland – Afrika
Roman
Gebrocheerd in omslag met flappen,
340 blz.
€ 19,50
Uitgeverij In de Knipscheer
ISBN 978 90 6265 963 0
#  Meer  info  op  website  Uitgeverij  In  de  Knipscheer

fleursdumal.nl magazine
More in: - Book News, - Bookstores, Archive Q-R, Art & Literature News, David van Reen, David van Reen Photos, PRESS & PUBLISHING, Reen, Ton van, Reen, Ton van, Ton van Reen
---
De Warme Winkel maakt al jaren furore met het zelf uitgevonden genre 'oeuvre-stukken' waarbij werk, leven en tijdgeest van een kunstenaar tegen het canvas van het heden worden gesmeten. 100 jaar na de Oktoberrevolutie gaan ze de belangrijkste literaire futurist van Rusland te lijf: Vladimir Majakovski.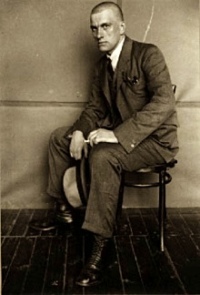 Naast dichter was Majakovski tekenaar, zelfmoordenaar, jaloerse minnaar en vernieuwer op vele vlakken. Een schrijvende bonk spieren met het gezicht naar de toekomst. Niet alleen zijn poëzie was nieuw, ook zijn bladspiegel, gedachtes, samenlevingsvormen en de manier waarop hij dat alles naar buiten bracht waren gloednieuw. Met weemoed bekijkt De Warme Winkel het geloof in de grote verhalen en de tijd waarin liefde politiek was, kunst een politieke daad en de politiek nog kunst. Want waar zijn de vuisten, de vernieuwing, de honger, de glanzend futuristische, meedogenloze overtuiging en het grote hart van Majakovski?
"Het hart kreeg een lijf aan,
het lijf weer een hemd.
En kon het daarbij nou maar blijven!"
Vladimir Majakovski
concept en spel Dik Boutkan, Lois Brochez (stage), Annelinde Bruijs, Sara Lâm (stage), Martijn Nieuwerf, Vincent Rietveld, Mara van Vlijmen
eindregie Marien Jongewaard
regie assistentie Rebekka Nilsson (stage)
muziek Bo Koek, Rik Elstgeest
scenografie en licht ontwerp Julian Maiwald
geluidstechniek Miguel Rodriguez
techniekassistentie Martijn van Nunen (stage)
kostuums Bernadette Corstens, Elisabeth Ruijgrok (stage)
productie coördinatie Carry Hendriks
productie Floortje Halters
technische coördinatie Hans-Peter Hulscher
interim zakelijke leiding George Knops
planning en verkoop Marloes Marinussen
bureaumanagement Thomas Vandewalle
marketing en publiciteit Sanne van de Kraats
met dank aan Marc Wortel
Theatergezelschap Warme Winkel met: Majakovski/ Oktober
Een coproductie van De Warme Winkel met deSingel Antwerpen en Stadsschouwburg Amsterdam.
Theateragenda:
31/10/2017 Majakovski / Oktober Schouwburg, Rotterdam Aanvang: 20:15 nog kaarten
04/11/2017 Majakovski / Oktober Stadsschouwburg De Harmonie, Leeuwarden Aanvang: 20:30 nog kaarten
07/11/2017 Majakovski / Oktober deSingel, Antwerpen (BE) Aanvang: 20:00 nog kaarten
08/11/2017 Majakovski / Oktober deSingel, Antwerpen (BE) Aanvang: 20:00 nog kaarten
09/11/2017 Majakovski / Oktober Stadsschouwburg, Utrecht Aanvang: 20:00 nog kaarten
10/11/2017 Majakovski / Oktober Theater de Veste, Delft Aanvang: 20:15 nog kaarten
21/11/2017 Majakovski / Oktober Schouwburg, Amstelveen Aanvang: 20:00 nog kaarten
23/11/2017 Majakovski / Oktober Leidse Schouwburg, Leiden Aanvang: 20:15 nog kaarten
24/11/2017 Majakovski / Oktober Koninklijke Schouwburg, Den Haag Aanvang: 20:15 nog kaarten
30/11/2017 Majakovski / Oktober TAQA Theater de Vest, Alkmaar Aanvang: 20:15 nog kaarten
02/12/2017 Majakovski / Oktober 30 CC, Leuven (BE) Aanvang: 20:30 nog kaarten
06/12/2017 Majakovski / Oktober Stadsschouwburg, Amsterdam Aanvang: 20:30 nog kaarten
07/12/2017 Majakovski / Oktober Stadsschouwburg, Amsterdam Aanvang: 20:30 nog kaarten
08/12/2017 Majakovski / Oktober Stadsschouwburg, Amsterdam Aanvang: 20:30 nog kaarten
09/12/2017 Majakovski / Oktober Schouwburg Kunstmin, Dordrecht Aanvang: 20:30 nog kaarten
12/12/2017 Majakovski / Oktober Theater aan het Vrijthof, Maastricht Aanvang: 20:00 nog kaarten
13/12/2017 Majakovski / Oktober cultuurcentrum, Hasselt Aanvang: 20:00 nog kaarten
19/12/2017 Majakovski / Oktober Stadsshouwburg, Groningen Aanvang: 20:15 nog kaarten
20/12/2017 Majakovski / Oktober Stadsschouwburg, Haarlem Aanvang: 20:15
#  meer  info  website  dewarmewinkel.nl
fleursdumal.nl magazine
More in: Archive M-N, Archive M-N, Art & Literature News, Futurism, Majakovsky, Vladimir, THEATRE
---
Older Entries »
« Newer Entries
Thank you for reading FLEURSDUMAL.NL - magazine for art & literature