MODERN POETRY
«« Previous page
·
Marieke Lucas Rijneveld – roman: De avond is ongemak
·
Vincent BERQUEZ: Drawing Nr. 21
·
Bert Bevers: Jaag zacht
·
Paul Bezembinder: Styxoтворение
·
30+30 Dichtersmarathon 2018 – PERDU Amsterdam op 25 januari 2018
·
Het diepste blauw (001). Een roman van Ton van Reen
·
Ton van Reen gedicht: Foto aan de kroegwand
·
Vincent Berquez: Klaus Schmidt's discovery
·
Een nieuwe reeks digitale publicaties van fleursdumal.nl: Fantom Ebooks
·
Afanasi Fet & Ivan Toergenjev: De sterren (vertaling van Paul Bezembinder)
·
Bert Bevers: Lammersneeuw
·
John Leonard: Having no history
'De avond is ongemak' is de debuutroman van dichter en schrijver Marieke Lucas Rijneveld.
'De avond is ongemak' is het schrijnende verhaal van een religieus boerengezin dat wordt getroffen door de dood van een kind.
Matthies komt op een dag niet meer terug van het schaatsen en laat zijn zusje Jas in totale verwarring achter. Door de ogen van de dertienjarige Jas zien we hoe de familieleden elk op hun eigen manier omgaan met het verlies. Vader en moeder zijn volledig verlamd door verdriet en zien niet hoe Jas en haar zusje Hanna en haar broer Obbe ondertussen langzaam ontsporen.
Onder leiding van Obbe ondernemen ze morbide experimenten met dieren en Hanna en Jas dromen hartstochtelijk van een Redder, een man als Boudewijn de Groot, een man die hen mee kan nemen naar de Overkant en hen in kan wijden in de geheimen van hun seksualiteit.
Marieke Lucas Rijneveld geldt als een van de grootste nieuwe talenten van de Nederlandse letteren. In 2015 debuteerde ze met de meermaals herdrukte dichtbundel 'Kalfsvlies', die werd bekroond met de C. Buddingh' Prijs voor het beste poëziedebuut. In de Volkskrant werd ze vervolgens uitgeroepen tot literair talent van het jaar.  Haar voordracht was veelvuldig te horen op literaire podia als Crossing Border, Lowlands, De Jonge Schrijversavond en de Nacht van de Poëzie, en haar gedichten en verhalen verschenen in een groot aantal literaire tijdschriften, waaronder Hollands Maandblad, VPRO Gids en De Revisor.
Rijneveld groeide op in een gereformeerd boerengezin in Noord-Brabant en woont tegenwoordig in Utrecht, de stad die haar in 2015 het C.C.S. Cronestipendium toekende en de Hollands Maandblad Aanmoedigingsbeurs. Naast haar bestaan als schrijver werkt ze op een melkveebedrijf.
Vandaag  -31 januari 2018-  verschijnt bij Atlas Contact haar debuutroman: 'De avond is ongemak.'
Auteur: Marieke Lucas Rijneveld
Titel: De avond is ongemak
Roman
Nederlandstalig
Bladzijden: 272 pp.
Druk 1
Bindwijze: Paperback
ISBN10 9025444113
ISBN13 9789025444112
Uitgever: Atlas Contact, Uitgeverij
Verschijningsdatum: 31 januari 2018
€ 19,99
VPRO boeken
Marieke Lucas Rijneveld vertelt over haar roman 'De avond is ongemak' in het programma VPRO Boeken op zondag 4 februari 2018 om 11.20 uur op NPO 1.  Presentatie: Carolina Lo Galbo
new books
fleursdumal.nl magazine
More in: - Book News, - Book Stories, Archive Q-R, Archive Q-R, Art & Literature News, Marieke Lucas Rijneveld, Rijneveld, Marieke Lucas
---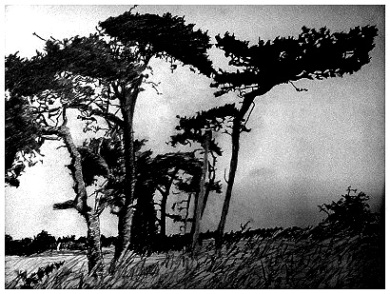 Vincent Berquez©: Drawing Nr. 21
Vincent Berquez is a London–based artist and poet. He has published in Britain, Europe, America and New Zealand. His work is in many anthologies, collections and magazine worldwide. Vincent Berquez was requested to write a Tribute as part of 'Poems to the American People' for the Hastings International Poetry Festival for 9/11, read by the mayor of New York at the podium. He has also been commissioned to write a eulogy by the son of Chief Albert Nwanzi Okoluko, the Ogimma Obi of Ogwashi-Uku to commemorate the death of his father. Berquez has been a judge many times, including for Manifold Magazine and had work read as part of Manifold Voices at Waltham Abbey. He has recited many times, including at The Troubadour and the Pitshanger Poets, in London. In 2006 his name was put forward with the Forward Prize for Literature. He recently was awarded a prize with Decanto Magazine. Berquez is now a member of London Voices who meet monthly in London, United Kingdom.
Vincent Berquez has also been collaborating in 07/08 with a Scottish composer and US film maker to produce a song-cycle of seven of his poems for mezzo-soprano and solo piano. These are being recorded at the Royal College of Music under the directorship of the concert pianist, Julian Jacobson. In 2009 he will be contributing 5 poems for the latest edition of A Generation Defining Itself, as well as 3 poems for Eleftheria Lialios's forthcoming book on wax dolls published in Chicago. He also made poetry films that have been shown at various venues, including a Polish/British festival in London, Jan 07.
As an artist Vincent Berquez has exhibited world wide, winning prizes, such as at the Novum Comum 88' Competition in Como, Italy. He has worked with an art's group, called Eins von Hundert, from Cologne, Germany for over 16 years. He has shown his work at the Institute of Art in Chicago, US, as well as many galleries and institutions worldwide. Berquez recently showed his paintings at the Lambs Conduit Festival, took part in a group show called Gazing on Salvation, reciting his poetry for Lent and exhibiting paintings/collages. In October he had a one-man show at Sacred Spaces Gallery with his Christian collages in 2007. In 2008 Vincent Berquez had a solo show of paintings at The Foundlings Museum and in 2011 an exposition with new work in Langham Gallery London.
fleursdumal.nl magazine for art & literature
More in: Berquez, Vincent, FDM Art Gallery, Vincent Berquez
---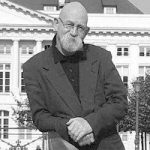 Jaag zacht
Praat niet hardop in het woud.
Dat is voor niets goed. Immers:
de waarheid is als een schuw dier.
Mensen hebben er schrik van.
Bert Bevers
gedicht: Jaag zacht
Verschenen in de Enghuizer Dialogen VIII, Hummelo, mei 2017
Bert Bevers is a poet and writer who lives and works in Antwerp (Be)
fleursdumal.nl magazine
More in: Archive A-B, Archive A-B, Bevers, Bert, Natural history
---
Styxoтворение
Het was een wat desolate zondagmiddag.
Wij bezochten de dierentuin van Overloon.
Bij het gouden kooitje van het vogelverblijf
beseften wij: poetry, that rare bird, had flown.
Ooit had zij hier haar hoogste vorm gevonden
in een vogellijfje ingepakt in kleurenpracht –
тихотворенье in rumoerig gezelschap
en шумасшествие in de stilte van de nacht.
Zou zij gevlucht zijn of zou zij zijn gevlogen?
Vond het zorgteam haar met haar pootjes omhoog?
Of was ze toch maar paradijsvogel geworden?
Eentje die krijsend naar de onderwereld vloog?
Paul Bezembinder
gedicht: Styxoтворение
Paul Bezembinder studeerde theoretische natuurkunde in Nijmegen. In zijn poëzie zoekt hij in vooral klassieke versvormen en thema's naar de balans tussen serieuze poëzie, pastiche en smartlap. Zijn gedichten (Nederlands) en vertalingen (Russisch-Nederlands) verschenen in verschillende (online) literaire tijdschriften. Voor­beelden van zijn werk zijn te vinden op zijn website, www.paulbezembinder.nl
fleursdumal.nl magazine
More in: Archive A-B, Archive A-B, Art & Literature News, Bezembinder, Paul, POETRY IN TRANSLATION: BEZEMBINDER
---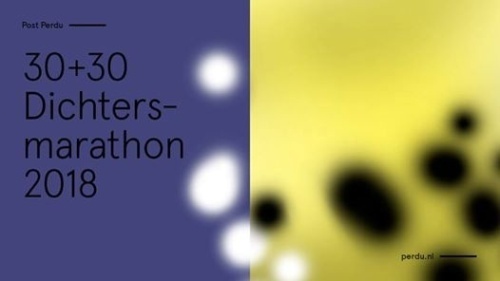 Dat poëzie niet moeilijk hoeft te zijn, bewijst Perdu jaarlijks op Gedichtendag. Niet door zich op die dag te beperken tot de eenvoudigste poëzie, maar juist door de poëzie in al haar diversiteit aan te bieden op een manier die vooral de nieuwsgierigheid prikkelt.
Podiumbeesten en prevelaars, anekdotici en hermetici, vaklui en avonturiers, groentjes en grijsaards: ze staan naast elkaar en door elkaar op deze nieuwe editie van de 30 + 30 Dichtersmarathon. Zestig zeer uiteenlopende dichters komen in ongeveer tweeënhalf uur voorbij.
Het concept is uitermate eenvoudig: dertig Nederlandse dichters lezen elk drie gedichten voor: twee van henzelf en één van een zelfverkozen collega uit het buitenland. Bij het voorlezen wordt de poëzie niet onderbroken door aan- of afkondigingen, bio- of bibliografische informatie of entr'actes en intermezzo's.
Zo kan de aandacht van de luisteraar zich volledig op de poëzie zelf richten, die zich aan hem presenteert als een constante stroom in een onverbiddelijk ritme van ruim tweeënhalf uur.
Wiens aandacht toch even verslapt, haakt zo weer aan bij de eerstvolgende dichter. Een uitstekende gelegenheid om je onder te dompelen in poëzie uit Nederland en de rest van de wereld.
Met Radna Fabias, Peggy Verzett, Samuel Vriezen, Arno van Vlierberghe, Yi Fong Au, Martje Wijers, Peter Prins, Maarten van der Graaff, Kira Wuck, Jonathan Griffioen, Marc van der Holst, Lucie Berjoan, Isabel Verhulst, Roos Vlogman, Mathijs Tratsaert, Esmé van den Boom, Asha Karami, Meliza de Vries, Edna Azulay, Nguyễn Nam Chi, Shida Boukhizou, Michael Tedja, Zaii, Omar El Allali, Flora Woudstra, Raj Mohan, Divya Nadkarni, Mariana Hirschfeld & Anne-Fleur van der Heijden
donderdag 25 jan 2018 19:45
30+30 Dichtersmarathon 2018
Aanvang: 19:45 uur
Deuren open: 19:15 uur
Entree: 10 / 7 euro (korting)
Vanwege verwachte drukte s.v.p. uw ticket(s) tijdig kopen.
#  meer  info  op  website  perdu.nl
dichtersmarathon
fleursdumal.nl magazine
More in: - Book Lovers, Art & Literature News, Literary Events, LITERARY MAGAZINES, MODERN POETRY, POETRY ARCHIVE
---
Over de boeken van Ton van Reen schreef Aad Nuis in de Haagse Post: 'Hij schrijft eigenlijk steeds sprookjes, waarbij de toon onverhoeds kan omslaan van Andersen op zijn charmantst in Grimm op zijn gruwelijkst.' Reinjan Mulder schreef in NRC-Handelsblad: 'Het proza van Ton van Reen is mooi als poëzie.' En Gerrit Krol schreef in dezelfde krant: 'Ton van Reen schrijft leerboeken voor schrijvers.'
`Ik heb gewonnen', schreeuwt Tijger. Hijgend springen ze van hun fietsen en lopen de beek in. Tijger trekt zijn blouse en hemd uit en gooit zich nat. Mels en Thija doen hetzelfde.
`Je hebt al een beetje borsten', zegt Mels.
`Ik begrijp niet hoe het kan', zegt Thija.
`Mag ik eraan voelen?'
`Doe maar.'
Mels voelt.
`Ze zijn zacht.'
`Er zit melk in.' Ze knijpt in de tepels. Er komen druppeltjes vocht uit.
`Proef maar.'
`Heksenmelk', zegt Tijger.
Mels likt de druppeltjes van haar borst. Het smaakt zoetig.
`Wie eenmaal de melk van een heks heeft geproefd, kan zich nooit meer van haar losmaken', zegt Tijger.
`Hoe weet jij dat nou?' vraagt Thija.
`Dat zegt mijn moeder. Ze heeft dat ook wel eens, als ze naar de heksensabbat is geweest.'
`Jouw moeder?'
`Elke eerste zaterdagnacht van de maand vliegen alle heksen van het dorp naar het dak van de silo. Dan laten ze de duivel melk drinken.'
`Onzin.'
`Toch klopt het', zegt Mels. `Grootvader Rudolf zegt dat vrouwen met rood haar heksen zijn. Tijgers moeder is rood. Je weet toch dat ze een voorkind is van grootvader Bernhard? Dat was toen een schandaal.'
`We leven niet meer in de Middeleeuwen', zegt Thija.
`Pasgeleden zijn er nog heksen verbrand, op het weitje achter het kerkhof', zegt Mels. `De as ligt er nog.'
`De kantonnier heeft een vuurtje gestookt van snoeihout', zegt Tijger. `Ik heb het zelf gezien. Dode takken.'
`Niks. Witte beenderen waren het. Misschien de botten van ongedoopte kinderen.'
`Hou op!'
`Je bent bang dat jij ook verbrand wordt, net als je moeder.'
`Tijger heeft niet eens rood haar!' zegt Thija.
`Pas jij maar op, iemand met zwart haar kan ook een heks zijn. Jouw ogen staan schuin. Dat is ook een kenmerk van heksen.'
`Zijn alle vrouwen in China dan heksen?'
`Waarschijnlijk wel.' Voorzichtig streelt Mels nog eens over Thija's kleine borsten. `Zijn alle meisjes in China zoals jij?'
`Dat weet ik niet meer. Het is zo lang geleden. Mijn moeder zegt dat de meisjes er vereerd worden als engelen. Ze hebben kleine voetjes omdat ze nooit lopen. Ze kunnen vliegen.'
`Als vogels?'
`Als vliegtuigjes.'
`Ik droom altijd dat we in een vliegtuig zitten en naar China vliegen', zegt Mels. `Wij drie.'
`En wie is de piloot?' vraagt Tijger.
`Jij.'
`Dat dacht ik al. Zoiets kan ik beter dan jij.'
`Dat is nu net het probleem', zegt Mels. `Direct na het opstijgen klappen we tegen de silo van de meelfabriek. Door jouw schuld. En dan is alles voorbij.'
Het diepste blauw (001)
Een roman van Ton van Reen
wordt vervolgd
Eerder gepubliceerd bij Uitgeverij De Geus 2004
fleursdumal.nl magazine
More in: - Book Stories, - Het diepste blauw, Archive Q-R, Art & Literature News, Reen, Ton van
---
Foto aan de kroegwand
Klaar voor de foto
het moment dat de jager als buit wordt geschoten
door een toerist, behangen met trofeeën, veroverd op buit
Gedroogde organen, tanden, vellen en poten
alles verraadt de geur van de dood
amuletten om de goden gunstig te stemmen
en middeltjes om de buit te lokken
pijlen en bogen schietklaar voor het moment van geluk
de resten van een geweer, als onderscheiding gedragen
zoals een analfabeet zijn pen als een fetisj meedraagt
rond de heupen gedrapeerd riet
als camouflage, met geur als lokspoor
Spiegeltjes schitteren op borst en rug
om ongezien aanvallers te laten schrikken
van hun eigen aanblik
Ton van Reen
Ton van Reen: De naam van het mes. Afrikaanse gedichten. In 2007 verschenen onder de titel: De straat is van de mannen bij BnM Uitgevers in De Contrabas reeks. ISBN 9789077907993 – 56 pagina's – paperback
fleursdumal.nl magazine
More in: Archive Q-R, Reen, Ton van, Reen, Ton van, Ton van Reen
---
Klaus Schmidt's discovery
 
His lifetime work discovered him in the dust of Turkey,
the lifeline linked his work from now on until his end.
The wedding night of civilisation is his quoted words.
Carvings muted utter silences and revealed themselves.
Why waste time with this profit unto the wasted land
creeping overall the flickering darkness inhabiting us?
Man's noises removed, the sand drenched and camouflaged
taking away in its grains the self-importance of all before.
But in the over awing wonders of politics and time's line
the superstitious crept in niggling fear of what was not know
and gazed at him wrought in stone in the super-natural;
before the ox pulled wood to cut and plough,
before deserts, before we ourselves knew nothing still.
Numbers and letters farmed us as well
and now we have grown tall and proud in ourselves.
The sand spewed over the circles of carvings and settled.
We seek crumbs of proof if proof is needed of ourselves.
20.04.08
Vincent Berquez
Vincent Berquez is a London–based artist and poet
fleursdumal.nl magazine
More in: Archive A-B, Berquez, Vincent, Vincent Berquez
---
In 2017 bestaat 'fleursdumal.nl magazine for art & literature' 10 jaar
Ter gelegenheid van dit jubileum kondigt de redactie met groot genoegen het verschijnen aan van het eerste deel van een nieuwe reeks digitale publicaties: Fantom Ebooks.
Fantom Ebooks nummer 1 is een werk van dichter Bert Bevers, getiteld: OVERVLOED. De e-bundel omvat een reeks van tien verschillende vertalingen van het gedicht 'Overvloed' van Bert Bevers. Vertalingen werden gemaakt door onder meer Frank Decerf (Spaans), John Irons (Deens), Fred Schywek (Duits) en Carina van der Walt (Afrikaans). Het gedicht en de vertalingen werden eerder gepubliceerd op de website.
Bert Bevers (1954) is een Antwerpse dichter en beeldend kunstenaar. Bij Uitgeverij WEL verschenen twee uitgebreide bloemlezingen uit zijn werk: Afglans (Gedichten 1972-1997) en Eigen terrein (Gedichten 1998-2013). Werk van zijn hand werd opgenomen in diverse bloemlezingen en literaire tijdschriften. Voor meer informatie: www.bertbevers.com
Fantom Ebooks is een uitgave van Art Brut Digital Editions en publiceert onregelmatig bijzondere kunst- en literatuurprojecten. Deel 2 verschijnt begin 2018.
BERT BEVERS
OVERVLOED
Tien vertalingen van één gedicht
FANTOM EBOOKS
Art Brut Digital Editions
Series Fantom Ebooks
www.fleursdumal.nl
FANTOM 1
Fantom Ebook 2017
ISBN: 978-90-76326-09-2
NUR 306
1ste PDF-uitgave FANTOM, Augustus 2017
GRATIS te downloaden
via onderstaande LINK
fleursdumal.nl magazine
More in: - Book Lovers, - Book News, Art & Literature News, FDM Art Gallery, Illustrators, Illustration, LITERARY MAGAZINES, Overvloed, PRESS & PUBLISHING
---
Fet
De sterren
Haast sprakeloos stond ik te kijken,
Wel duizenden sterren zag ik, –
Ik had met die duizenden sterren
Een soort van verbinding, een klik.
Ik dacht… geen idee wat ik dacht toen,
Er klonk geheimzinnig gezang,
De sterren, zij twinkelden zachtjes,
De sterren waar ik naar verlang…
Afanasi Fet, Я долго стоял неподвижно,1843.
Vertaling Paul Bezembinder 2017.
Op dit gedicht bestaat een bekende, aan Ivan Toergenjev toegeschreven parodie; deze werd aangetroffen in zijn nagelaten archieven in Parijs.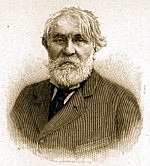 Toergenjev
…
Haast sprakeloos stond ik te kijken,
Ik dacht haast dat ik er in bleef, –
Het waren maar vreemde gedichten,
Die verzen die Fet voor ons schreef.
Ik las… geen idee wat ik las toen,
Iets met geheimzinnig behang,
Het bundeltje viel uit mijn handen,
Het ligt hier nog steeds in de gang…
Ivan Toergenjev, Я долго стоял неподвижно, 1863?
Een parodie op een gelijknamig gedicht van Afanasi Fet.
Vertaling Paul Bezembinder, 2017
Afanasi Fet & Ivan Toergenjev: De sterren (vertaling van Paul Bezembinder)
Afanasi Afanasjevitsj Fet (Russisch: Афанасий Афанасьевич Фет, 1820 – 1892)
Ivan Sergejevitsj Toergenjev (Russisch: Ива́н Серге́евич Турге́нев, 1818 – 1883)
Paul Bezembinder studeerde theoretische natuurkunde in Nijmegen. In zijn poëzie zoekt hij in vooral klassieke versvormen en thema's naar de balans tussen serieuze poëzie, pastiche en smartlap. Zijn gedichten (Nederlands) en vertalingen (Russisch-Nederlands) verschenen in verschillende (online) literaire tijdschriften. Voor­beelden van zijn werk zijn te vinden op zijn website, www.paulbezembinder.nl
fleursdumal.nl magazine
More in: Archive A-B, Archive E-F, Archive S-T, Bezembinder, Paul, Fet, Fet, Afanasi, Toergenjev, Toergenjev, Ivan
---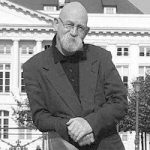 Lammersneeuw
Waarom moet hij die de slagorde van leugens
durft te tarten uw woede velen? Behoorlijk
grof van korrel is uw gevoel voor realiteit, 
mijnheer. Ik stel slechts in vraag en misdoe
niets. Wist u dat in Schotland sneeuw in april
lambing snow wordt genoemd? Te wedden
durf ik van niet. Zie je nou wel? Zinnig slot.
Bert Bevers
Bert Bevers is a poet and writer who lives and works in Antwerp (Be)
fleursdumal.nl magazine
More in: Archive A-B, Archive A-B, Bevers, Bert
---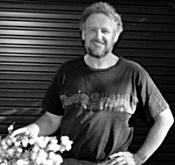 Having no history
Having no history we are
What we do, not who
We have been—so there is no-one
Who is not with us.
Our time is not filled
With imperatives, but passes as it must—
Each year brings content
Of its own kind for us.
Our towns are each in the centre
Of nowhere, and each is its own.
We cannot feel life as apart,
And our days are belonging.
We do not have your 'progress'—
But always try for betterment.
Untruth cannot flourish here,
Because what must be is.
We have never thought we can
Be other than this, we do not live
For what should be, can be,
As what is is plain in view.
John Leonard
John Leonard lives in Canberra, Australia.
More poetry on website: www.jleonard.net
fleursdumal.nl magazine
More in: Archive K-L, Leonard, John
---
Older Entries »
« Newer Entries
Thank you for reading FLEURSDUMAL.NL - magazine for art & literature