Achmatova, Anna
·
Nederlandse vertalingen bekroond met Russische vertaalprijs
·
Anna Achmatova: Muse
·
Anna Achmatova: My breast grew helplessly cold
Russische vertaalprijs
voor Nederlandse Vertalingen
Het Internationale Vertaalcentrum voor Russische literatuur, een onderdeel van de Russische Academie van Wetenschappen te Sint Petersburg, is dit jaar in het buitenland op zoek gegaan naar de beste vertalingen van Russische literatuur. Voor het concours kwamen literaire vertalingen in alle talen in aanmerking, mits gepubliceerd in de afgelopen drie jaar (2007 t/m 2009).

De jury koos in maar liefst twee van de vier categorieën voor een Nederlandse winnaar.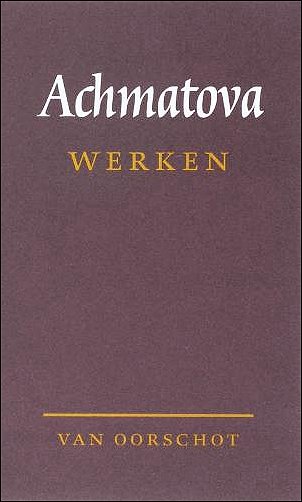 In de categorie 'poëzie' won het vertalersduo Margriet Berg en Marja Wiebes met hun vertaling Werken van Anna Achmatova (uitgeverij Van Oorschot). Deze tweetalige uitgave in de Russische Bibliotheek bevat een ruime selectie van meer dan driehonderd gedichten, die door de vertalers tevens van aantekeningen en een nawoord werden voorzien. Froukje Slofstra won in de categorie 'debuutvertalingen proza' met haar vertaling Leven & lot van Vasili Grossman (uitgeverij Balans). De vertaalster verzorgde tevens een uitgebreid nawoord bij Grossmans roman, die in 1961 door de KGB in beslag werd genomen, pas twintig jaar later kon worden gepubliceerd en inmiddels als een twintigste-eeuwse klassieker geldt. 
De totstandkoming van beide vertalingen werd door het Nederlands Letterenfonds ondersteund met werkbeurzen voor de vertalers.

De uitreiking van de prijzen vindt op 1 juli plaats in Sint Petersburg tijdens een plechtige ceremonie in het Instituut voor Russische Literatuur (Poesjkinhuis) in aanwezigheid van de leden van een internationale raad van experts. Alle winnaars worden beloond met geldprijzen.
Bron: Nederlands Letterenfonds

fleursdumal.nl magazine
More in: Achmatova, Anna, POETRY ARCHIVE
---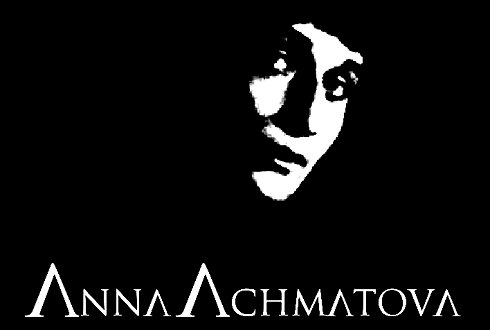 Anna Achmatova
(1889 – 1966)
Muza
Kogda ja noč'ju ždu ee prixoda,
Žizn', kažetsja, visit na voloske.
Cto pocesti, cto junost', cto svoboda
Pred miloj gost'ej s dudockoj v ruke.
I vot vošla. Otkinuv pokryvalo,
Vnimatel'no vzgljanula na menja.
Ej govorju: "Ty l' Dantu diktovala
Stranicy Ada?" Otvecaet: "Ja".
(1924)
Muse
When, at night, I waited for her, impatient,
Life seemed to me, as if hanging by a thread.
What just means liberty, or youth, or approbation,
When compared with the gentle piper's tread?
And she came in, threw out the mantle's edges,
She declined to me with a sincere heed.
I said to her, "Did you dictate the Pages
Of Hell to Dante?" She answered: "Yes, I did."
(1924)
 
Anna Andrejevna Achmatova poetry
(Анна Андреевна Ахматова)
fleursdumal.nl  magazine
More in: Achmatova, Anna, Archive A-B
---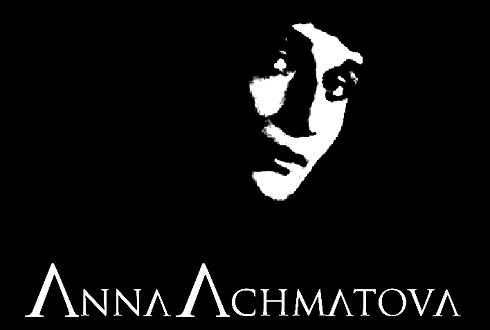 Anna Achmatova
(1889 – 1966)
My breast grew helplessly cold
My breast grew helplessly cold,
But my steps were light.
I pulled the glove from my left hand
Mistakenly onto my right.
It seemed there were so many steps,
But I knew there were only three!
Amidst the maples an autumn whisper
Pleaded: "Die with me!
I'm led astray by evil
Fate, so black and so untrue."
I answered: "I, too, dear one!
I, too, will die with you…"
This is a song of the final meeting.
I glanced at the house's dark frame.
Only bedroom candles burning
With an indifferent yellow flame.
29 September 1911, Tsarskoe Selo

Так беспомощьно грудь холодела,
Но шаги мои были легки.
Я на правую руку надела
Перчатку с левой руки.
Показалось, что много ступеней,
А я знала – их только три!
Между кленов шепот осенний
Попросил: "Со мною умри!
Я обманут моей унылой,
Переменчивой, злой судьбой".
Я ответила: "Милый, милый!
И я тоже. Умру с тобой…"
Эта песня последней встречи.
Я взглянула на темный дом.
Только в спальне горели свечи
Равнодушно-желтым огнем.
29 сентября 1911, Царское Село
Anna Andrejevna Achmatova poetry
(Анна Андреевна Ахматова)
fleursdumal.nl magazine
More in: Achmatova, Anna, Archive A-B
---
Thank you for reading FLEURSDUMAL.NL - magazine for art & literature