Patti Smith
·
An exploration of nature of creative invention: Devotion by Patti Smith
·
Daniel Kane: "Do You Have a Band?". Poetry and Punk Rock in New York City
·
BOB DYLAN writes Nobel Prize Speech & PATTI SMITH performs on Nobel Prize Banquet
·
PATTI SMITH SIGNS HER NEW MEMOIR: M TRAIN, IN AMSTERDAM
A work of creative brilliance may seem like magic — its source a mystery, its impact unexpectedly stirring.
How does an artist accomplish such an achievement, connecting deeply with an audience never met? In this groundbreaking book, one of our culture's beloved artists offers a detailed account of her own creative process, inspirations, and unexpected connections.
Patti Smith first presents an original and beautifully crafted tale of obsession—a young skater who lives for her art, a possessive collector who ruthlessly seeks his prize, a relationship forged of need both craven and exalted.
She then takes us on a second journey, exploring the sources of her story. We travel through the South of France to Camus's house, and visit the garden of the great publisher Gallimard where the ghosts of Mishima, Nabokov, and Genet mingle.
Smith tracks down Simone Weil's grave in a lonely cemetery, hours from London, and winds through the nameless Paris streets of Patrick Modiano's novels. Whether writing in a café or a train, Smith generously opens her notebooks and lets us glimpse the alchemy of her art and craft in this arresting and original book on writing.
The Why I Write series is based on the Windham-Campbell Lectures, delivered annually to commemorate the awarding of the Donald Windham-Sandy M. Campbell Literature Prizes at Yale University.
From the renowned artist and author Patti Smith, an inspired exploration of the nature of creative invention:
Title Devotion
Author Patti Smith
Publisher Yale University Press
Hardcover
112 pages
ISBN-10 0300218621
ISBN-13 9780300218626
Publication September 2017
$18.00
More Patti Smith titles:
– Collected Lyrics 1970 – 2015
– M Train
– Just Kids
– Auguries of Innocence – Poems
fleursdumal.nl magazine
More in: - Book News, - Book Stories, Archive S-T, Art & Literature News, Literaire sporen, Patti Smith, Smith, Patti
---
During the late 1960s, throughout the 1970s, and into the 1980s, New York City poets and musicians played together, published each other, and inspired one another to create groundbreaking art.

In "Do You Have a Band?", Daniel Kane reads deeply across poetry and punk music to capture this compelling exchange and its challenge to the status of the visionary artist, the cultural capital of poetry, and the lines dividing sung lyric from page-bound poem.
Kane reveals how the new sounds of proto-punk and punk music found their way into the poetry of the 1960s and 1970s downtown scene, enabling writers to develop fresh ideas for their own poetics and performance styles. Likewise, groups like The Fugs and the Velvet Underground drew on writers as varied as William Blake and Delmore Schwartz for their lyrics. Drawing on a range of archival materials and oral interviews, Kane also shows how and why punk musicians drew on and resisted French Symbolist writing, the vatic resonance of the Beat chant, and, most surprisingly and complexly, the New York Schools of poetry. In bringing together the music and writing of Richard Hell, Patti Smith, and Jim Carroll with readings of poetry by Anne Waldman, Eileen Myles, Ted Berrigan, John Giorno, and Dennis Cooper, Kane provides a fascinating history of this crucial period in postwar American culture and the cultural life of New York City.
Daniel Kane is reader in English and American literature at the University of Sussex in Brighton. His books include We Saw the Light: Conversations Between the New American Cinema and Poetry (2009) and All Poets Welcome: The Lower East Side Poetry Scene in the 1960s (2003).
Title Do You Have a Band?
Subtitle Poetry and Punk Rock in New York City
Author Daniel Kane
Publisher Columbia University Press
Title First Published 25 July 2017
Format Paperback
ISBN-10 0231162979
ISBN-13 9780231162975
Publication Date 25 July 2017
Main content page count 296
Weight 16 oz.
Paperback – $30.00
296 Pages
Daniel Kane: Do You Have a Band?": Poetry and Punk Rock in New York City
from Columbia University Press
new books
fleursdumal.nl magazine
More in: # Music Archive, - Book News, Archive K-L, Art & Literature News, FDM in New York, Patti Smith, STREET POETRY, Urban Art
---
Bob Dylan won the Nobel Prize in Literature 2016 
Bob Dylan born: 24 May 1941, Duluth, MN, USA – Nobel Prize motivation: "for having created new poetic expressions within the great American song tradition" – Bob Dylan (not present at the ceremony) writes Nobel prize speech & Patti Smith will perform Dylan's "A Hard Rain's A-Gonna Fall" on the Nobel banquet on Dec 10, 2016
Bob Dylan's Albums
Bob Dylan (1962)
The Freewheelin' Bob Dylan (1963)
The Times They Are A-Changin' (1964)
Another Side Of Bob Dylan (1964)
Bringing It All Back Home (1965)
Highway 61 Revisited (1965)
Blonde On Blonde (1966)
Bob Dylan's Greatest Hits (1967)
John Wesley Harding (1968)
Nashville Skyline (1969)
Self Portrait (1970)
New Morning (1970)
Bob Dylan's Greatest Hits Vol. 2 (1971)
Pat Garrett & Billy The Kid (1973)
Dylan (1973)
Planet Waves (1974)
Before The Flood (1974)
Blood On The Tracks (1975)
The Basement Tapes (1975)
Desire (1976)
Hard Rain (1976)
Street Legal (1978)
Bob Dylan At Budokan (1978)
Slow Train Coming (1979)
Saved (1980)
Shot Of Love (1981)
Infidels (1983)
Real Live (1984)
Empire Burlesque (1985)
Biograph (1985)
Knocked Out Loaded (1986)
Down In The Groove (1988)
Dylan & The Dead (1989)
Oh Mercy (1989)
Under The Red Sky (1990)
The Bootleg Series Vols. 1-3: Rare And Unreleased 1961-1991 (1991)
Good As I Been to You (1992)
World Gone Wrong (1993)
Bob Dylan's Greatest Hits Vol. 3 (1994)
MTV Unplugged (1995)
The Best Of Bob Dylan (1997)
The Songs Of Jimmie Rodgers: A Tribute (1997)
Time Out Of Mind (1997)
The Bootleg Series, Vol. 4: Bob Dylan Live 1966: The 'Royal Albert Hall' Concert (1998)
The Essential Bob Dylan (2000)
"Love And Theft" (2001)
The Bootleg Series, Vol. 5: Live 1975: The Rolling Thunder Revue (2002)
Masked And Anonymous: The Soundtrack (2003)
Gotta Serve Somebody: The Gospel Songs Of Bob Dylan (2003)
The Bootleg Series, Vol. 6: Live 1964: Concert At Philharmonic Hall (2004)
The Bootleg Series, Vol. 7: No Direction Home: The Soundtrack (2005)
Live At The Gaslight 1962 (2005)
Live At Carnegie Hall 1963 (2005)
Modern Times (2006)
The Traveling Wilburys Collection (2007)
The Bootleg Series, Vol. 8: Tell Tale Signs: Rare And Unreleased, 1989-2006 (2008)
Together Through Life (2009)
Christmas In The Heart (2009)
The Original Mono Recordings (2010)
The Bootleg Series, Vol. 9: The Witmark Demos: 1962-1964 (2010)
Good Rockin' Tonight: The Legacy Of Sun (2011)
Timeless (2011)
Tempest (2012)
The Lost Notebooks Of Hank Williams (2011)
The Bootleg Series, Vol. 10: Another Self Portrait (2013)
The Bootleg Series, Vol. 11: The Basement Tapes Complete (2014)
The Bootleg Series, Vol. 12: The Cutting Edge 1965-1966 (2015)
Shadows In The Night (2015)
Fallen Angels (2016)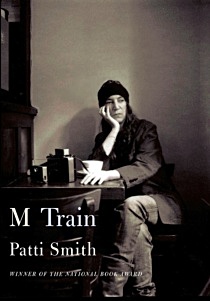 Nobel Prizes in Literature since 2000
2016, Bob Dylan "for having created new poetic expressions within the great American song tradition"
2015, Svetlana Alexievich "for her polyphonic writings, a monument to suffering and courage in our time"
2014, Patrick Modiano "for the art of memory with which he has evoked the most ungraspable human destinies and uncovered the life-world of the occupation"
2013, Alice Munro "master of the contemporary short story"
2012, Mo Yan "who with hallucinatory realism merges folk tales, history and the contemporary"
2011, Tomas Tranströmer "because, through his condensed, translucent images, he gives us fresh access to reality"
2010, Mario Vargas Llosa "for his cartography of structures of power and his trenchant images of the individual's resistance, revolt, and defeat"
2009, Herta Müller "who, with the concentration of poetry and the frankness of prose, depicts the landscape of the dispossessed"
2008, Jean-Marie Gustave Le Clézio "author of new departures, poetic adventure and sensual ecstasy, explorer of a humanity beyond and below the reigning civilization"
2007, Doris Lessing "that epicist of the female experience, who with scepticism, fire and visionary power has subjected a divided civilisation to scrutiny"
2006, Orhan Pamuk "who in the quest for the melancholic soul of his native city has discovered new symbols for the clash and interlacing of cultures"
2005, Harold Pinter "who in his plays uncovers the precipice under everyday prattle and forces entry into oppression's closed rooms"
2004, Elfriede Jelinek "for her musical flow of voices and counter-voices in novels and plays that with extraordinary linguistic zeal reveal the absurdity of society's clichés and their subjugating power"
2003, John M. Coetzee "who in innumerable guises portrays the surprising involvement of the outsider"
2002, Imre Kertész "for writing that upholds the fragile experience of the individual against the barbaric arbitrariness of history"
2001, Sir Vidiadhar Surajprasad Naipaul "for having united perceptive narrative and incorruptible scrutiny in works that compel us to see the presence of suppressed histories"
2000, Gao Xingjian "for an æuvre of universal validity, bitter insights and linguistic ingenuity, which has opened new paths for the Chinese novel and drama"
fleursdumal.nl magazine
More in: #Archive A-Z Sound Poetry, Archive C-D, Archive S-T, Art & Literature News, Bob Dylan, Dylan, Bob, Patti Smith, Smith, Patti, THEATRE
---
Patti Smith signs her new book M Train at the American Book Center
ABC Amsterdam – Saturday, October 24, 12.00
Patti Smith returns to ABC to sign her new memoir M Train and the updated Collected Lyrics, 1970-2015 on Saturday, October 24th.
When Patti Smith signed at The American Book Center (ABC) in 2012, fans waited around the corner, outside on the Spui, to have their books signed, so  Patti Smith has agreed to come back to promote her new memoir M Train. Patti will start signing at 12.00. She has to leave at 14.00 sharp for her soundcheck at Tivoli-Vredenburg in Utrecht, where she will be performing that evening.
To make sure that Patti is able to sign your copy of M Train: please make a RESERVATION at abc.nl/events.
Patti Smith's previous memoir Just Kids (published in 2010) received the National Book Award for best non-fiction and in August Showtime announced that they will be developing a series based on Just Kids.
M Train, will present, what her publisher has described, as a journey through 18 "stations," as she writes about various turning points in her life. The memoir, which is due out October 6th, will also contain black-and-white Polaroids that the singer-songwriter took herself.
M Train and the updated Collected Lyrics, 1970-2015 will be available at ABC in various editions from October 6th onward.
More about M Train:
From the National Book Award–winning author of Just Kids: an unforgettable odyssey of a legendary artist, told through the prism of the cafés and haunts she has worked in around the world. It is a book Patti Smith has described as "a roadmap to my life."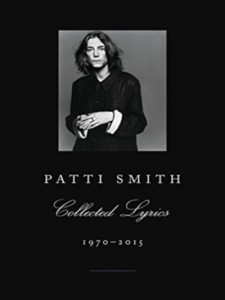 M Train begins in the tiny Greenwich Village café where Smith goes every morning for black coffee, ruminates on the world as it is and the world as it was, and writes in her notebook. Through prose that shifts fluidly between dreams and reality, past and present, and across a landscape of creative aspirations and inspirations, we travel to Frida Kahlo's Casa Azul in Mexico; to a meeting of an Arctic explorer's society in Berlin; to a ramshackle seaside bungalow in New York's Far Rockaway that Smith acquires just before Hurricane Sandy hits; and to the graves of Genet, Plath, Rimbaud, and Mishima.
Woven throughout are reflections on the writer's craft and on artistic creation. Here, too, are singular memories of Smith's life in Michigan and the irremediable loss of her husband, Fred Sonic Smith.
Braiding despair with hope and consolation, illustrated with her signature Polaroids, M Train is a meditation on travel, detective shows, literature, and coffee. It is a powerful, deeply moving book by one of the most remarkable multiplatform artists at work today.
* http://www.abc.nl/blog/?p=27260
* http://www.pattismith.net/news.html
(Journalists or the public present are NOT allowed to take photos of Patti during signing without consent from management Patti Smith)  More information on webites above.
fleursdumal.nl magazine
More in: - Book News, Art & Literature News, Patti Smith, Smith, Patti
---
Thank you for reading FLEURSDUMAL.NL - magazine for art & literature