MUSEUM OF PUBLIC PROTEST- photos, texts, videos, street poetry, 1968
·
The story of the Protests of May 1968
·
Turkey: release imprisoned journalists and other media workers
·
Bullets into Bells. Poets & Citizens Respond to Gun Violence
·
Kate Moore: The Radium Girls. The Dark Story of America's Shining Women
·
Homage to Catalonia by George Orwell
·
REPORTER'S MEMORIAL BAYEUX (FR) TENTH ANNIVERSARY
·
THE BAYEUX-CALVADOS AWARD FOR WAR CORRESPONDENTS 2016
·
FOAM MAGAZINE #43: AIWEIWEI – FREEDOM OF EXPRESSION UNDER SURVEILLANCE
·
AI WEIWEI IN FOAM: #SAFEPASSAGE
·
GUERRILLA GIRLS 1985 – NU # IN VAN ABBE MUSEUM
·
THE ART OF BANKSKY IN DE BEURS VAN BERLAGE IN AMSTERAM
·
FESTIVAL VAN HET VRIJE WOORD – INTERNATIONALE DAG VAN DE PERSVRIJHEID 2016
Fifty years ago, the demonstrations of May 68 turned the streets of Paris and Nanterre upside down, and shook France to its very core. Linked with a vast international protest movement, it brought about profound changes in French society and abroad.
Fifty years on, various cultural institutions explore the history and legacy of May – June 1968 through get-togethers, exhibitions, newly-opened archives, participatory workshops, theatre, music, debates and talks casting fresh light on the events.
 #  more information on website soixantehuit.fr and fleursdumal.nl
More in: Exhibition Archive, Histoire de France, PRESS & PUBLISHING, Protests of MAY 1968
---
Turkey now jails more journalists than any other country. One third of all imprisoned journalists in the world are being held in Turkish prisons, the vast majority waiting to be brought to trial.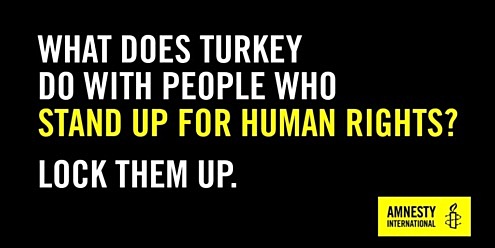 Journalists and media workers from all strands of opposition media have been targeted in an unprecedented crackdown since the violent coup attempt in July 2016.
Coupled with the closure of more than 160 media outlets, the message is clear and disturbing: the space for dissent is ever-shrinking and speaking out comes at an immeasurable cost.
This crackdown must end. Act now to demand media freedom in Turkey.
Journalists and other media workers must be freed from pre-trial detention. A free media is an essential component of any functioning, pluralist society.
They must be allowed to do their job, because journalism is not a crime.
 # Take  action  and  send  email  via  amnesty  international
fleursdumal.nl magazine
More in: Art & Literature News, MUSEUM OF PUBLIC PROTEST- photos, texts, videos, street poetry, 1968, PRESS & PUBLISHING, REPRESSION OF WRITERS, JOURNALISTS & ARTISTS
---
Bullets into Bells is a powerful call to end American gun violence from celebrated poets and those most impacted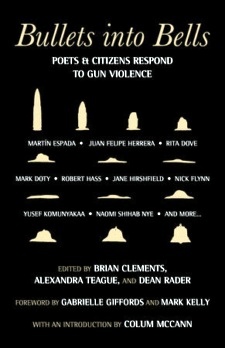 Focused intensively on the crisis of gun violence in America, this volume brings together poems by dozens of our best-known poets, including Billy Collins, Patricia Smith, Natalie Diaz, Ocean Vuong, Danez Smith, Brenda Hillman, Natasha Threthewey, Robert Hass, Naomi Shihab Nye, Juan Felipe Herrera, Mark Doty, Rita Dove, and Yusef Komunyakaa.
Each poem is followed by a response from a gun violence prevention activist, political figure, survivor, or concerned individual, including Nobel Peace Prize laureate Jody Williams; Senator Christopher Murphy; Moms Demand Action founder Shannon Watts; survivors of the Columbine, Sandy Hook, Charleston Emmanuel AME, and Virginia Tech shootings; and Samaria Rice, mother of Tamir, and Lucy McBath, mother of Jordan Davis.
The result is a stunning collection of poems and prose that speaks directly to the heart and a persuasive and moving testament to the urgent need for gun control.
Bullets into Bells
Poets & Citizens Respond to Gun Violence
Foreword by Gabrielle Giffords
Introduction by Colum McCann
Edited by Brian Clements, Alexandra Teague and Dean Rader
Category: Poetry
Paperback
Dec 05, 2017
208 Pages
$15.00
Published by Beacon Press
ISBN 9780807025581
new books
fleursdumal.nl magazine
More in: - Book News, - Book Stories, Art & Literature News, CRIME & PUNISHMENT, MUSEUM OF PUBLIC PROTEST- photos, texts, videos, street poetry, 1968, POETRY ARCHIVE
---
The incredible true story of the women who fought America's Undark danger.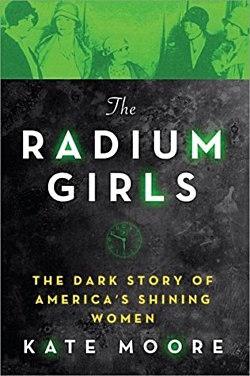 The Curies' newly discovered element of radium makes gleaming headlines across the nation as the fresh face of beauty, and wonder drug of the medical community. From body lotion to tonic water, the popular new element shines bright in the otherwise dark years of the First World War.
Meanwhile, hundreds of girls toil amidst the glowing dust of the radium-dial factories. The glittering chemical covers their bodies from head to toe; they light up the night like industrious fireflies. With such a coveted job, these "shining girls" are the luckiest alive ― until they begin to fall mysteriously ill.
But the factories that once offered golden opportunities are now ignoring all claims of the gruesome side effects, and the women's cries of corruption. And as the fatal poison of the radium takes hold, the brave shining girls find themselves embroiled in one of the biggest scandals of America's early 20th century, and in a groundbreaking battle for workers' rights that will echo for centuries to come.
Written with a sparkling voice and breakneck pace, The Radium Girls fully illuminates the inspiring young women exposed to the "wonder" substance of radium, and their awe-inspiring strength in the face of almost impossible circumstances. Their courage and tenacity led to life-changing regulations, research into nuclear bombing, and ultimately saved hundreds of thousands of lives…
Kate Moore
The Radium Girls:
The Dark Story of America's Shining Women
May 2017
480 pages
ISBN 978-1-4926-4935-9
Edition Language English
Published by Sourcebooks
fleursdumal.nl magazine
More in: - Book News, - Bookstores, Archive M-N, Art & Literature News, MUSEUM OF PUBLIC PROTEST- photos, texts, videos, street poetry, 1968, Natural history
---
A firsthand account of the brutal conditions of the Spanish Civil War.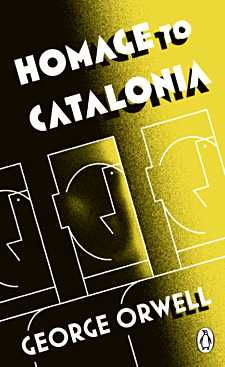 Homage to Catalonia is Orwell's personal account of his observations in the Spanish Civil War. The book was first published in the United Kingdom in 1938.
In 1936, originally intending merely to report on the Spanish Civil War as a journalist, George Orwell found himself embroiled as a participant—as a member of the Workers' Party of Marxist Unity.
Fighting against the Fascists, he described in painfully vivid and occasionally comic detail life in the trenches—with a "democratic army" composed of men with no ranks, no titles, and often no weapons—and his near fatal wounding. As the politics became tangled, Orwell was pulled into a heartbreaking conflict between his own personal ideals and the complicated realities of political power struggles.
Considered one of the finest works by a man V. S. Pritchett called "the wintry conscience of a generation," Homage to Catalonia is both Orwell's memoir of his experiences at the front and his tribute to those who died in what he called a fight for common decency. This edition features a new foreword by Adam Hochschild placing the war in greater context and discussing the evolution of Orwell's views on the Spanish Civil War.
"One of Orwell's very best books and perhaps the best book that exists on the Spanish Civil War." — The New Yorker
George Orwell (1903-1950) served with the Imperial Police in Burma, fought with the Republicans during the Spanish Civil War, and was a member of the Home Guard and a writer for the BBC during World War II. He is the author of many works of non-fiction and fiction.
Homage to Catalonia
George Orwell
Penguin Classics
2013
256 Pages
£6.99
Paperback
ISBN10 0141393025
ISBN13 9780141393025
Homage to Catalonia by George Orwell
fleursdumal.nl magazine
More in: - Book News, - Book Stories, Archive O-P, Art & Literature News, George Orwell, MUSEUM OF PUBLIC PROTEST- photos, texts, videos, street poetry, 1968, REPRESSION OF WRITERS, JOURNALISTS & ARTISTS, WAR & PEACE
---
Unveiling of the Stele for the year 2015-2016  # Reporter's Memorial Tenth anniversary  # Reporter's Memorial – 17 00 – Thursday 6 October 2016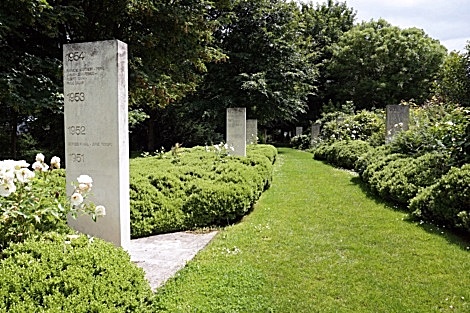 Ten years ago, the Reporter's Memorial was inaugurated in Bayeux. Upon the unveiling of the 2015 stele, Reporters Without Borders will gather families and loved ones of the journalists killed on the job in the last ten years.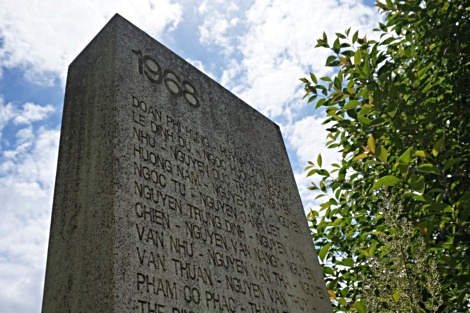 In 2015, 110 journalists have perished because of their profession or in dubious circumstances. Reporters Without Borders assures that of those 110, 67 have been killed for the sole reason of being journalists. In total, 787 journalists have been killed on the job since 2005. To that number, 27 netizens and 7 media associates can be added. This worrisome situation can be explained by the peak of violence against journalists in the last decade. They are now deliberately targeted and all the efforts put toward their safety have failed so far.
« It is imperative to set up a concrete mechanism for the application of the international law for the protection of journalists », declares Christophe Deloire, General Secretary of Reporters Without Borders. « Today, violent non-state actors have targeted journalists while numerous states do not respect their obligations. More than 800 reporters have been killed in the last ten years. Their death must be met with reactions that match the urgency of the situation. A special representative for the protection of journalists with the United Nation Secretary must be immediately appointed. »
Families have decided to create a stele for all the reporters who disappeared while on a mission. This monument entitled "Missing In Action", will be placed and inaugurated this year. It takes the form of a shadow and symbolizes the absence of those whose bodies have never been found.
Present will be: Diane Foley, Claudine Kent (companion of David Gilkey dead in Afghanistan), Maryvonne Lepage, Deo Namujimbo, Elena Milachina for remembering Anna Politkoskaïa assasinated 10 years ago.
Mémorial des reporters
Boulevard Fabian Ware
Direct access from rue de Verdun, Bayeux FR
Free admission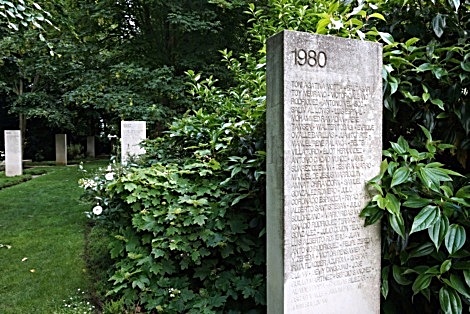 # more information on website Prix Bayeux – Calvados (des correspondents de guerre)
# more information on Reporters without Borders
fleursdumal.nl magazine
Photos: Jef van Kempen (FdM 2016)
More in: CINEMA, RADIO & TV, DICTIONARY OF IDEAS, Jef van Kempen Photos & Drawings, MUSEUM OF PUBLIC PROTEST- photos, texts, videos, street poetry, 1968, PRESS & PUBLISHING, REPRESSION OF WRITERS, JOURNALISTS & ARTISTS, WAR & PEACE
---
For 23 years now, the Bayeux-Calvados Award for war correspondents has for objective to give the floor to those who help us get a better understanding of the world: war correspondents. It is with a tremendous satisfaction that we have observed a growing and enlightened public over the years. Today, within a complicated and tensed national and international context, this week of reflection is, more than ever, necessary.
REPORTERS SANS FRONTIÈRES / REPORTERS WITHOUT BORDERS

Major crises are reaching the planet and the Bayeux-Calvados Award for war correspondents is, once again, shedding the light on the upheaval of our time. Far from trying to upset the viewers, the photographs displayed within the exhibitions are here for people to think: the consequences of the conflict in Syria, the crisis of refugees, the movement of populations, criminality that, in Mexico, is turning into an armed conflict… A sound exhibition, never heard before, created in association with the French radio France Inter will pay tribute to radio reporters present in the theatres of war. The meetings of the Bayeux-Calvados Award will also shed a light on conflicts that have been forgotten and will allow the viewers time to reflect, in the midst of the news that is often misrepresented. A long list of rendez-vous where professionals ever so numerous and a faithful public will be able to exchange, share and enhance their knowledge of the world.
During the 2016 edition, student actions – which includes the Regional prize for students and trainees of Normandy and the Bayeux-Calvados Award classes- are expending to the entire region of Normandy. Today, media literacy is more than a duty, it's a necessity. Film screenings for secondary school students, viewpoint of 15 year-olds and meetings between students and professionals are at the heart of the Bayeux-Calvados Award.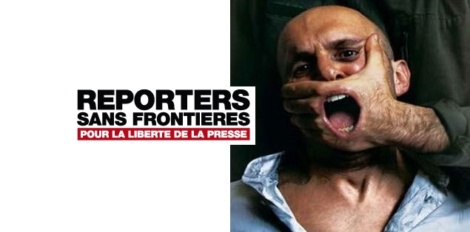 For the last 23 years, the Bayeux – Calvados Award for War Correspondents has been bringing together international journalists from the field to meet the public, tell human stories and provide explanation and background to areas of tension around the world.
Next edition of the Bayeux – Calvados Award for war correspondents will be taking place from  3 to 9 October 2016 in Bayeux FR.

Jean – Claude Guillebaud, a major figure in journalism as a writer and former war correspondent, will serve as President of the Jury for this 23rd edition.
A week of meetings on international news On the program for october: original exhibitions, debate evenings, screenings, book fair, events for schools… The Bayeux Calvados award is also a week of meetings, exchanges between the public and reporter s. Unique times on international news which constitutes the strength of the Bayeux Calvados award meetings. A real public plebiscite. Journalists : you have from now until 6 June to send us your work Photo, radio, television and written press reports on a conflict or news event relating to the fight for freedom and democracy mus t be submitted before the 6 th June to be considered for the 2016 selection. They must have been made between the 1st June 2015 and the 31st May 2016. There is a €7,000 grant to be won in each category.
The meeting takes place from 3 to 9 October along with special correspondents, women and men of the ground, who, through their evidence, wake up our senses
# more information on website Prix Bayeux – Calvados (des correspondents de guerre)
# more information on Reporters without Borders
fleursdumal.nl magazine
More in: CINEMA, RADIO & TV, DICTIONARY OF IDEAS, MUSEUM OF PUBLIC PROTEST- photos, texts, videos, street poetry, 1968, PRESS & PUBLISHING, REPRESSION OF WRITERS, JOURNALISTS & ARTISTS, WAR & PEACE
---
Foam Magazine #43: Ai Weiwei – Freedom of Expression under Surveillance
Foam is proud to launch the brand new and unique Foam Magazine, which was made in close collaboration with world-renowned Chinese contemporary artist and activist Ai Weiwei (1957, Beijing). Weiwei is guest editor for this issue that is entirely dedicated to the theme 'Freedom of Expression under Surveillance'. Ai Weiwei himself is the central point of the magazine, as an artist under constant surveillance by the Chinese government. The magazine contains images he made while documenting his life by using Instagram and webcams, but also pays attention to Ai Weiwei's constant endeavour to keep a sharp eye on the ones surveilling him.
Freedom of Expression under Surveillance
Containing an interview with, and quotes by the artist Foam Magazine #43 is divided into four parts: 'Sousveillance", 'Self Surveillance', 'Urban Surveillance' and 'Art and Surveillance'. It reports on the way the artist worked the last few years. Instagram and Twitter became the means by which Ai Weiwei shared virtually every aspect of his life with a steadily growing multitude of followers all over the world. Part of the issue shows a selection of the endless stream of images posted on Instagram by Ai Weiwei. In another part Weiwei shares stills from the 'Weiweicam' he directed at himself 24/7. Foam Magazine #43 documents crucial and highly eventful period in the life of one of the most important artists of our age.
About Ai Weiwei
Ai Weiwei is an influential Chinese contemporary artist and activist. As a political activist, he has been openly criticizing the Chinese Government's stance on democracy and human rights. In 2011, following his arrest at Beijing Capital International Airport he was held for 81 days without any official charges being filed. Recently he had his passport returned to him and was given the opportunity to travel abroad. Among art works by Ai Weiwei are Fairytale (2007), produced for Documenta 12, and Sunflower Seeds, an installation in London's Tate Modern in 2010. A major solo exhibition of his work is currently on show at the Royal Academy of Arts, London.
ISBN 9789491727825
Published December 2015
288 pages + 4 cover pages front + back
Printed on selected specialized paper
Swiss bound
300x230x25 mm
€22,50
# More information: www.foam.org
Photo Anton K. (FdM): Protest in Berlin, Linienstrasse, 2011
fleursdumal.nl magazine
More in: - Book News, Ai Weiwei, Art & Literature News, Art Criticism, MUSEUM OF PUBLIC PROTEST- photos, texts, videos, street poetry, 1968, Photography, REPRESSION OF WRITERS, JOURNALISTS & ARTISTS
---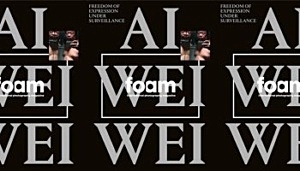 Ai Weiwei – #SafePassage
16 september – 7 december 2016
Dit najaar presenteert Foam #SafePassage, een tentoonstelling van het werk van de Chinese kunstenaar en activist Ai Weiwei (1957, Beijing). Omdat de kunstenaar zelf lange tijd constant in de gaten werd gehouden door de Chinese overheid, ervaart hij een persoonlijke verbondenheid met de groeiende stroom vluchtelingen die Europa probeert binnen te komen.
Sinds zijn eerste bezoek aan het Griekse eiland Lesbos, in december 2015, bezocht Ai Weiwei met zijn team tal van vluchtelingenkampen rond de Middellandse Zee, onder andere in Syrië, Turkije, Israël en Frankrijk. De tentoonstelling gaat over de strijd tussen het individu en de machtsstructuren die de samenleving domineren. Centraal staan zowel de ervaringen die Ai Weiwei ertoe hebben gebracht zijn vaderland te verlaten, als die van honderdduizenden vluchtelingen en migranten die hun leven blijven riskeren om Europa te bereiken, vaak met als enige resultaat dat zij voor gesloten grenzen komen te staan.
Ai Weiwei
Ai Weiwei, die als belangrijkste Chinese kunstenaar, ontwerper en curator van dit moment wordt beschouwd, is een vooraanstaand sociaal en cultureel commentator. Hij is een voorvechter van mensenrechten en democratie en levert onvermoeibaar en ongezouten kritiek op het politieke stelsel in China. Hij heeft herhaaldelijk onderzoek gedaan naar overheidscorruptie en doofpot affaires, waardoor hij een voortdurende doorn in het oog is van de Chinese autoriteiten. Na zijn arrestatie op de internationale luchthaven van Beijing in 2011 werd hij 81 dagen lang in het geheim gevangen gehouden, zonder dat er ooit officieel een aanklacht tegen hem was ingediend. Tijdens zijn gevangenschap werd hij continu verhoord en 24 uur per dag geobserveerd. Hij verkeerde in het gezelschap van twee bewakers die nooit van zijn zijde weken, zelfs niet als hij naar het toilet ging of sliep. Na zijn vrijlating werd zijn paspoort in beslag genomen en werd hij gedwongen om in te China blijven, waar de autoriteiten hem nauwlettend in de gaten bleven houden.
Tijdens de continue bewaking trachtte Ai Weiwei de situatie zoveel mogelijk in eigen hand te houden en zich op allerlei manieren te onttrekken aan de onophoudelijke inbreuken op zijn privacy. Hij startte een reeks experimenten, variërend van een livestream van zijn dagelijks leven via vier webcams in zijn atelier die wereldwijd kon worden bekeken op de website weiweicam.com, tot het bijhouden van een blog – totdat de overheid ingreep en hem beide mogelijkheden ontnam. Foam Magazine #43, dat in december 2015 verscheen, was volledig gewijd aan het thema 'Freedom of Expression under Surveillance' ('vrijheid van expressie onder toezicht'). Ai Weiwei, die zelf als gastredacteur fungeerde en centraal stond in dit nummer, deed daarin uitgebreid verslag van deze belangrijke en donkere periode in zijn leven.
Tentoonstelling
De tentoonstelling begint met werken die een afspiegeling vormen van de persoonlijke ervaringen van de kunstenaar terwijl hij onder voortdurend toezicht stond, zoals is beschreven in Foam Magazine #43. In 2015 kreeg Ai uiteindelijk zijn paspoort terug. Kort daarna vertrok hij naar Europa en vestigde zich in Berlijn, waar hij nu zijn atelier heeft. Nog altijd hanteert hij de strategie van ultieme zelfbewaking, in de vorm van een vrijwel continue stroom beelden die hij op Instagram plaatst. Zo kan iedereen met een internetverbinding hem van dag tot dag volgen. Sinds zijn eerste bezoek aan het Griekse eiland Lesbos, in december 2015, fungeren zijn Instagram-beelden als een soort realtime nieuwsblog van de reizen van zijn team langs de vluchtelingenkampen in het Middellandse Zeegebied. Als tweede deel van de tentoonstelling worden de wanden van Foam vol gehangen met duizenden foto's die hij met zijn mobieltje heeft gemaakt. Het zijn overwegend spontane kiekjes die een goede indruk geven van de leefomstandigheden in de kampen. Deze immense collage geeft uitdrukking aan de talloze persoonlijke ontmoetingen die de kunstenaar had met mensen in de vluchtelingenkampen, waardoor de omvang van de crisis nog eens pijnlijk wordt benadrukt. Ai Weiwei's beelden gaan vergezeld van een selectie uit zijn inmiddels legendarische serie marmeren beelden en een aantal van zijn video's, waaronder: Chang'an Boulevard (2004), dat een beeld schetst van de weg die Beijing langs een oost-west as in tweeën deelt en On the Boat (2016), waarin we de kunstenaar zien op een achtergelaten boot midden op de oceaan.
Ai Weiwei is vooral bekend om zijn sculpturen en omvangrijke installaties, waarmee hij conceptueel een verbinding legt tussen traditionele cultuurgebonden ambachten en hedendaagse politieke boodschappen. Daarbij brengt hij een relatie tot stand tussen historische wortels, materialen en paradigma's, en actuele vraagstukken in onze moderne maatschappij. Ai heeft overal ter wereld grote tentoonstellingen en paviljoens ingericht, maar daarnaast is hij ook architect, schrijver, cineast, filosoof en politiek activist. Weiwei's activiteiten zijn onlosmakelijk verbonden met de staat van de hedendaagse Chinese kunst en maatschappij – of het nu gaat om samenwerking met het Zwitserse architectenbureau Herzog & de Meuron, dat hij met artistieke adviezen terzijde stond bij de bouw van het nationale stadion van Beijing voor de Olympische Spelen van 2008, of om zijn onderzoek naar corruptie bij de Chinese overheid.
De tentoonstelling wordt geopend op donderdag 15 september, vanaf half 6, in het bijzijn van de kunstenaar.
Foam
Keizersgracht 609
1017 DS Amsterdam
+31 20 5516500
foam.org
# Meer informatie: www.foam.org
Photo Anton K. (FdM): Protest in Berlin, Linienstrasse, 2011
fleursdumal.nl magazine
More in: Ai Weiwei, Anton K. Photos & Observations, Art & Literature News, Exhibition Archive, MUSEUM OF PUBLIC PROTEST- photos, texts, videos, street poetry, 1968, Photography, REPRESSION OF WRITERS, JOURNALISTS & ARTISTS, Sculpture
---
tentoonstelling
van abbemuseum eindhoven
09/07/2016 – 15/01/2017
Guerrilla Girls 1985 – nu
Conservatoren: Christiane Berndes, Nina Svenson
kunst, feminisme en institutionale kritiek
De tentoonstelling Guerrilla Girls 1985-nu presenteert de ontstaansgeschiedenis van de activistische kunstenaarsgroep Guerrilla Girls en laat hun relevantie zien door de jaren heen en vandaag de dag.
Het uitgangspunt is de oprichting van de Guerrilla Girls in 1985. Dit gebeurde als reactie op een tentoonstelling An International Survey of Recent Painting and Sculpture die in 1984 plaatsvond in het MoMA. Deze tentoonstelling, samengesteld door curator Kynaston McShine, presenteerde werk van 169 kunstenaars. Slechts 13 hiervan waren vrouwelijk. De tentoonstelling pretendeerde een overzicht van de hedendaagse kunst te laten zien, maar liet vrouwelijke kunstenaars grotendeels buiten beschouwing. In reactie hierop volgde protest en de oprichting van de Guerrilla Girls. De Guerrilla Girls begonnen hun zogenaamde "weenie counts"; in de grote musea in New York telden ze het aantal mannelijke en vrouwelijke kunstenaars. Zo ontstonden hun posters die met data de representatie van vrouwen binnen de kunstwereld weergeven.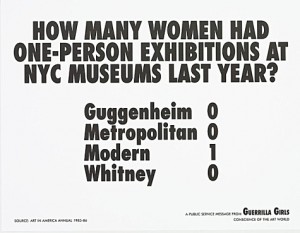 In het eerste jaar richtten de Guerrilla Girls zich vooral op het aankaarten van de man-vrouw verhoudingen binnen de kunstwereld. In 1986 echter begonnen ze al zaken van raciale aard in hun werk te incorporeren. Later zien we dat zich dit ook uitbreidt naar 'queer'-gerelateerde issues. De Guerrilla Girls brengen hun boodschap in hun posters vaak op een humoristische wijze. De meest bekende poster van de Guerrilla Girls is gemaakt in 1989 en stelt de vraag "Do women have to be naked to get into U.S. museums? Only 3 % of the artists in the Met. Museum are women, but 83 % of the nudes are female".
De posters zijn uitgegeven in een portfolio die is aangekocht door het Van Abbemuseum.
Verbinding met De collectie nu en De jaren 80. Begin van het nu?
De presentatie is onderdeel van de tentoonstelling De collectie nu en is te zien op de eerste verdieping van de nieuwbouw waar kunst uit de jaren 1965-1985 wordt getoond. De oprichting van de Guerrilla Girls is een belangrijk onderdeel van de geschiedenis van kunst, feminisme en institutionele kritiek. De presentatie haakt qua tijdbestek aan bij De Jaren 80. Begin van het nu?, te zien in de oudbouw van het museum.
Van Abbemuseum
Bilderdijklaan 10
5611 NH Eindhoven
Nederland
T: +31 40 238 1000
info@vanabbemuseum.nl
www.vanabbemuseum.nl
Openingstijden:
di t/m zo van 11:00 tot 17:00 uur, donderdag: 11:00 tot 21:00 uur.
Op dinsdag van 15:00 – 17:00 uur is het museum gratis te bezoeken.
fleursdumal.nl magazine
More in: Art & Literature News, CINEMA, RADIO & TV, DICTIONARY OF IDEAS, Exhibition Archive, FDM Art Gallery, MUSEUM OF PUBLIC PROTEST- photos, texts, videos, street poetry, 1968, Sculpture, Urban Art, Visual & Concrete Poetry
---
Europese première The Art of Banksy
Het iconische werk van street art kunstenaar Banksy is nog tot en met 30 september te bewonderen in Amsterdam. THE ART OF BANKSY toont de grootste collectie die ooit bij elkaar is gebracht en beleeft hiermee haar Europese première in de Beurs van Berlage in Amsterdam.
Steve Lazarides, voormalig agent en vriend van Banksy heeft een omvangrijke verzameling werk van Banksy bijeengebracht, die in samenwerking met Brand New Expo in de Beurs van Berlage wordt tentoongesteld.
Opgesteld binnen diverse high-tech displayinstallaties zoals gereconstrueerde Londense straten, metrostations, huiskamers en zelfs Banksy's atelier vertelt THE ART OF BANKSY aan de hand van ruim 85 originele werken het verhaal van de veelbesproken kunstenaar. Hieronder ook 'Girl and Balloon' en 'Laugh Now', ooit spraakmakende statements op het snijvlak van politiek, graffiti en kunst, nu onderdeel van de grootste Banksy-collectie die ooit op deze manier is tentoongesteld. Een team van 80 man is ruim een jaar bezig geweest met het bijeenbrengen van de werken.
"Met ruim 85 kunstwerken is dit het grootste Banksy overzicht dat ooit bij elkaar is gebracht. We proberen hiermee een unieke ervaring neer te zetten. Naast de omvang is de tentoonstelling uniek in zijn soort omdat het laat zien dat de kunst van Banksy geïnspireerd is door de basisbehoeften van de mens, door Banksy's kijk op vrijheid en zijn gevoel voor humor." – aldus Steve Lazarides
THE ART OF BANKSY toont dat het werk van Banksy ook buiten de oorspronkelijke context spraakmakend is en tot nadenken stemt. Wat de tentoonstelling niet doet is antwoord geven op de vraag wie of wat Banksy is. Is het een solerende kunstenaar? Is het een collectief? Die vraag houdt de kunstwereld al sinds het begin van de jaren '90 bezig. Hoe dan ook, de Britse Banksy duikt wereldwijd op en weet met humoristische, politiek getinte en enigszins provocerende werken, die hij in de openbare ruimte plaatst, de gevestigde orde op te schudden. Veelal door met stencils afbeeldingen en teksten op muren te spuiten (onder meer aan de Palestijnse zijde van de scheidingsmuur met Israël), maar vaak ook door onder de neus van curatoren zijn werken eigenhandig in musea op te hangen, zoals het Metropolitan in New York en het British Museum in Londen.
Banksy staat bekend om zijn anti-kapitalistische boodschap en de spiegel die hij de mensheid graag voorhoudt. Zijn laatste grote werk was het vervallen 'anti-pretpark' Dismaland, dat in de zomer van 2015 langs de Britse kust nabij Bristol werd opgetuigd. Hoewel wereldwijd actief, is Banksy's werk nooit in Nederland op muren of in straten verschenen. THE ART OF BANKSY maakt het iconische werk voor het eerst op brede schaal voor de Nederlandse liefhebbers toegankelijk.
The Art of Banksy
www.theartofbanksy.amsterdam
18 juni – 30 september 2016
Beurs van Berlage, Damrak 234, Amsterdam
Dagelijks geopend van 11.00u tot 19.00u, op vrijdag tot 21.00u
fleursdumal.nl magazine
More in: Art & Literature News, Graffity, MUSEUM OF PUBLIC PROTEST- photos, texts, videos, street poetry, 1968, Street Art, Urban Art
---

Een vrouwentepel op Facebook, het levenloze lichaam van een kind op een strand, rondvliegende ledematen in een cartoon als reactie op een aanslag of een speech van een man die het einde van het Westen propageert. Iedereen is voor het vrije woord, toch? Als het vrije woord ons pijn doet zijn we al snel wat minder enthousiast. Omdat je iets mag zeggen, moeten we het dan ook doen? Bestaat er een 'Red Line'? Kunnen we nog wel zeggen wat we willen? Wie bepaalt wat smakeloos of scherp is? Welke invloed hebben bedrijven als Facebook en Twitter op het vrije woord? En beschermt de overheid het vrije woord of is zij juist een bedreiging op het recht op meningsuiting?
De Balie – Amsterdam
Podium / di 3 mei 2016 / 19:30
Festival van het Vrije Woord
ikv – Internationale Dag van de Persvrijheid
Op 3 mei, op de Internationale Dag van de Persvrijheid, gaan we in debat over de 'Red Line' van het vrije woord tijdens het Festival van het Vrije Woord. Deze avond spreken we met journalisten uit landen waar persvrijheid niet vanzelfsprekend is, maar discussiëren we ook over de waarden van het vrije woord in Nederland.

Het programma
De Israëlische schrijver Nir Baram is te gast en gaat met Midden-Oosten correspondent Olaf Koens in gesprek over het vrije woord. Free Press Unlimited lanceert de Persvrijheidsmonitor met Fidan Ekiz. Pierre Terdjman vertelt over het fotoproject Dysturb en gaat in op de vraag: wat kun je wel en wat kun je niet laten zien? Is er een 'Red Line' voor beeld en zo ja, waar ligt deze? De Chinese journalist Yuan Chang en Nederlandse documentairemaker Ruben Terlou (Langs de oevers van de Yangtze) spreken elkaar over internetvrijheid en (online) journalistiek in China: hoe moeilijk is het om een blogger te zijn in China? Gaat toegang tot Facebook iets veranderen voor de Chinezen?
Naar aanleiding van het boek Blad voor de Mond interviewt Azië-correspondent Michiel Maas journalisten uit Pakistan en Zuid-Soedan, die in Nederland zijn via het Shelter City-programma. Maurits Martijn (De Correspondent), Arjan el Fassed (Open State Foundation) en Daphne van der Kroft (Bits of Freedom) zoomen in op online censuur: hoeveel invloed hebben bedrijven zoals Facebook en Twitter op het vrije woord? Cabaretier André Manuel sluit de avond af met zijn visie op het vrije woord. Journalist en schrijver Leon Verdonschot neemt de presentatie voor het programma in de grote zaal op zich. Deze avond wordt georganiseerd door het Persvrijheidscomité.
Festival van het Vrije Woord
ikv – Internationale Dag van de Persvrijheid
De Balie – Amsterdam
di 3 mei 2016 19:30 – 23:30 Grote Zaal & Salon
Het Persvrijheidscomité bestaat uit de Nederlandse Vereniging van Journalisten (NVJ), NDP Nieuwsmedia, RNW Media, Free Press Unlimited, het Genootschap van Hoofdredacteuren, De Balie, PEN, World Press Photo, het Persmuseum en BKB | Het Campagnebureau.
Festival van het Vrije Woord 2015
In 2015 vond het Festival van het Vrije Woord plaats op zaterdag 2 mei in De Balie. De Persvrijheidslezing werd dat jaar uitgesproken door de Deense cartoonist Kurt Westergaard. Daarnaast waren onder andere ook de Egyptische journalist Abdullah Elshamy, journalisten Rena Netjes en Judith Spiegel, columnist Zihni Özdil, burgemeester Eberhard van der Laan en cabaretier Hans Teeuwen te gast. In de media werd de avond breed uitgemeten. Onder andere Nieuwsuur, NRC, Parool, Trouw, The Post Online, de Groene Amsterdammer, Elsevier en RTL Nieuws besteedden aandacht aan het festival.
Programma 2016 :
Grote Zaal
• Free Press Unlimited onthult de Persvrijheidsmonitor samen met documentairemaker Fidan Ekiz. Ekiz interviewde journalisten die werken onder censuur voor de nieuwe documentaireserie 'De Pen en het Zwaard'. (NL)
• De Israëlische schrijver Nir Baram gaat in gesprek over het vrije woord met Olaf Koens, Midden-Oosten correspondent en nu gestationeerd in Tel Aviv. Wat zijn hun ervaringen in Israël en in Nederland? (Engels)
• Fotojournalist Pierre Terdjman komt praten over Dysturb: op publieke plekken in steden hangt hij levensgrote foto's op, om (foto)journalistiek toegankelijk te maken voor een groot publiek. Maar wat kun je wel en niet laten zien? Waar ligt de 'Red Line' voor beeld? (Engels)
• Chinese journalist Yuan Chang en documentairemaker Ruben Terlou ('Langs de oevers van de Yangtze') gaan in gesprek over internetvrijheid en online journalistiek in China. Hoe moeilijk is het om een blogger te zijn in China? En wat gebeurt er wanneer Facebook voor iedereen in China toegankelijk wordt? (Engels)
• Cabaretier André Manuel sluit het programma in de Grote Zaal af met een show over het vrije woord. Wat kan nog gezegd worden? (NL)
Presentatie door journalist en schrijver Leon Verdonschot.
Salon
• Stichting Röportaj neemt een Turkse en Nederlandse fotograaf mee om in debat te gaan over fotografie en persvrijheid in Turkije. Hoeveel foto's zoals die van Aylan gaan we nog zien? En hoe wordt beeld in Turkije gecensureerd? (wordt nog aangekondigd)
• Naar aanleiding van het boek 'Blad voor de Mond' interviewt Azië-correspondent Michiel Maas journalisten uit Pakistan en Zuid-Soedan, die nu deelnemen aan het Shelter City-programma in Nederland. Waar ligt voor hen de 'Red Line' van het vrije woord? (Engels)
• Dominique Weesie (GeenStijl, PowNed) en Anton Dautzenberg bespreken de 'Red Line' van het vrije woord in Nederland – wat gebeurt er wanneer je iets zegt/schrijft/publiceert dat buiten de normale kaders valt? (NL)
• Maurits Martijn (De Correspondent), Arjan el Fassed (Open State Foundation) en Daphne van der Kroft (Bits of Freedom) zoomen in op online censuur: hoeveel invloed hebben bedrijven zoals Facebook en Twitter op het vrije woord? En wat is de rol van de overheid hierin? (NL)
Festival van het Vrije Woord
ikv Internationale Dag van de Persvrijheid
De Balie – Amsterdam
di 3 mei 2016 19:30 – 23:30 Grote Zaal & Salon
# meer info op website De Balie Amsterdam
Fotograaf: Jan Boeve / De Balie
fleursdumal.nl magazine
More in: A.H.J. Dautzenberg, Art & Literature News, DICTIONARY OF IDEAS, MUSEUM OF PUBLIC PROTEST- photos, texts, videos, street poetry, 1968, PRESS & PUBLISHING, REPRESSION OF WRITERS, JOURNALISTS & ARTISTS
---
Older Entries »
Thank you for reading FLEURSDUMAL.NL - magazine for art & literature