MUSEUM OF LOST CONCEPTS – invisible poetry, conceptual writing, spurensicherung
«« Previous page
·
DE BALIE: MACHINES DIE DENKEN
·
THE MUSEUM OF EVERYTHING IN DE KUNSTHAL ROTTERDAM
·
Japanese Conceptual Artist On Kawara dies At 81
·
Jef van Kempen: Stairs
·
Jef van Kempen: Der Hund 1982
·
Landscape 60 by Jef van Kempen
·
Landscape 52
·
Landscape 261
·
Jef van Kempen: Landscape 51
·
Jef van Kempen: Landscape 50
·
All is Vanity
·
Jef van Kempen: 8 photos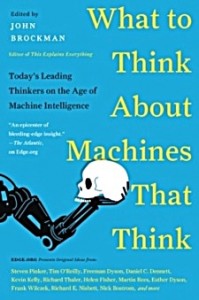 Podium / maandag 4 april 2016 / 20:00
Machines die denken
Waar staan we eigenlijk als het op Kunstmatige Intelligentie aankomt? Kom op 4 april met ons meedenken over machines die denken.
De komst van kunstmatige intelligentie is al decennialang een bron van fascinatie en angst. Zo luidde Stephen Hawking onlangs nog de noodklok dat het de ondergang van de mensheid kan betekenen: een scenario dat in talloze films al is uitgekomen. Ondertussen worden de 'denkende machines' steeds meer daadwerkelijk onderdeel van onze maatschappij – denk maar aan intuïtieve zoekmachines die snappen wat je bedoelt ook al zit je zoekopdracht bomvol spelfouten, of de agenda-app die je vertelt dat je eerder moet vertrekken voor je volgende afspraak omdat er file staat. Maar wat betekenen deze steeds slimmere machines voor ons?
John Brockman, oprichter van Edge.org (volgens The Guardian 'de slimste website ter wereld') , stelt ieder jaar één prangende vraag aan een selectie van 's werelds meest invloedrijke denkers.
Dit jaar vroeg hij:  Hoe denk je over machines die denken?
Steven Pinker, Douglas Coupland, Brian Eno, Luc Steels, George Dyson, Max Tegmark, Nicholas Carr en 182 anderen gaven antwoord in de uitgave Machines die denken (maart 2016, Maven Publishing). Op 4 april gaan we in De Balie geïnspireerd door deze antwoorden gezamenlijk nadenken over machines die denken. Hoe kunnen we de talloze nieuwe mogelijkheiden interpreteren? Langs welke meetlat moeten we ze leggen? Welke denkfouten maken we hierbij? En hoe kunnen we intelligent omgaan met de risico's? Kortom: hoe denken we over machines die denken?
Met o.a.
– Luc Steels (VUB Artificial Intelligence Lab)
– Fred Spier (senior lecturer Big History aan de Universiteit van Amsterdam)
– Thalia Verkade (De Correspondent, Rusland-researcher bij Zeppers)
John Brockman:
What to Think About Machines That Think.
Today's Leading Thinkers on the Age of Machine Intelligence
ISBN:978 94 9184 582 6
HarperCollins Publishers Inc
576 p. – € 17,95
Machines die denken: Invloedrijke denkers over de komst van kunstmatige intelligentie
Onder redactie van John Brockman
Maven Publishing
Willem Fenengastraat 2L
1096 BN Amsterdam
Paperback | € 20 | ISBN 9789491845826
E-boek | € 10 | ISBN 9789491845901
De Balie
Kleine Gartmanplantsoen 10
Amsterdam, Netherlands
# meer info op website de balie
fleursdumal.nl magazine
More in: Art & Literature News, DICTIONARY OF IDEAS, MONTAIGNE, Spurensicherung, The talk of the town
---
The Museum of Everything
5 maart 2016 – 22 mei 2016
The Museum of Everything presenteert een groots en toonaangevend overzicht van meer dan honderd onafhankelijke en niet-academische kunstenaars uit de 19e, 20e en 21e eeuw van over de hele wereld. The Museum of Everything is befaamd om zijn krachtige en imposante installaties, waarin het werk wordt gepresenteerd van kunstenaars die opereren buiten het domein van de academische kunst, de officiële kunstgeschiedenis en haar logica en taal.
Ontdek de machtige sprookjespanorama's van de conciërge Henry Darger uit Chicago, het droomuniversum van de Indiase wegenbouwer Nek Chand Saini, de torenhoge visioenen van de Chinese fabrieksarbeidster Guo Fengyi, en de grafische vertolkingen van de Afro-Amerikaanse Sam Doyle die een bron van inspiratie vormden voor Jean-Michel Basquiat.
De tentoonstelling omvat ook enkele van de al meer gevestigde namen die bekend werden door de kunstenaar Jean Dubuffet, zoals Augustin Lesage, mijnwerker en spiritist, en de anonieme sculpturen die we kennen als Les Barbus Müller. Meer recente ontdekkingen zijn de Roemeense straatcollages van Ion Bîrlădeanu en de Japanse worstelfanaat Tomoyuki Shinki. Ook Nederlandse kunstenaars komen aan bod, van de obsessieve biografische illustrator Willem van Genk tot opkomende persoonlijkheden als Marianne Schipaanboord en Paulus de Groot.
Bij een deel van de werken zijn korte films te zien en essays van internationaal bekende kunstenaars zoals John Baldessari, David Byrne, Marlene Dumas, Grayson Perry, Ed Ruscha en vele anderen. Het magazine Kunstschrift plaatst in een speciale thema-editie het fenomeen van de niet-academische kunst in een bredere historische context.
The Museum of Everything biedt geen alledaagse kennismaking met kunst. De indrukwekkende installaties van het reizende Museum, gecreëerd in samenwerking met de Oscargenomineerde productiedesigner Eve Stewart (o.a. Les Misérables) voeren de bezoeker mee in de persoonlijke wereld van onconventionele creatieve makers. Een wereld waar de gangbare regels van kunst worden vervangen door de beeldtaal van dromen, rituelen en details.
Gelijke rechten voor alle kunstenaars
De termen outsider art, art brut, naïeve – of primitieve kunst worden vaak gebruikt om het werk te beschrijven van kunstenaars die buiten het conventionele kunstcircuit creëren. The Museum of Everything hanteert geen van deze etiketten. Het geeft er de voorkeur aan deze individuele, niet academische kunstenaars te beschrijven als onontdekte, onbedoelde, ongetrainde, en niet geclassificeerde kunstenaars van de moderne tijd. Want het Museum of Everything is veel meer dan een rondreizende tentoonstelling. Het vormt de neerslag van een filosofisch pleidooi voor culturele gelijkheid. De Engelse oprichter van The Museum of Everything James Brett: "Het is onze taak om deze kunstenaars binnen de context van de kunst te plaatsen en ze niet buiten te sluiten als outsiders. Wij strijden voor het universele recht op vrije beeldende expressie… niet voor een kleine groep van uitverkorenen, maar voor iedereen!"
Voor het eerst te zien in Nederland
De laatste decennia toont de kunstwereld in Nederland toenemende belangstelling voor de buitengewone kunstenaars die onafhankelijk van het conventionele kunstcircuit opereren. Na baanbrekende tentoonstellingen in Parijs, Moskou, Venetië en Londen kan nu ook een breed publiek in de Kunsthal Rotterdam kennismaken met The Museum of Everything. De tentoonstelling kan zich meten met de meest belangwekkende shows van deze kunst in Europa, en is de eerste die dit werk op deze schaal toont in Nederland.
Een van de ruimtes is geheel gewijd aan het levenswerk van Henry Darger, de beroemdste onder de autodidactische ontdekkingen. Zijn monumentale illustraties worden voor het eerst gepresenteerd in de oorspronkelijke reeksen, een visuele verhaallijn die was vernietigd door het in delen verkopen van zijn boeken uit winstbejag.
Een tweede ruimte wordt gewijd aan een torenhoge corridor van geschilderde rollen door de Chinese fabrieksarbeidster Guo Fengyi. Deze visionaire kunstenaar zette haar creatieve energie in ter bestrijding van de slopende ziekte waaraan zij uiteindelijk bezweek. Maar haar legende leeft voort. In recente jaren is haar imposante oeuvre getoond in onder meer de Londense Hayward Gallery, de Carnegie International in Pittsburg en de Biennale van Venetië in 2013.
The Symposium of Everything
Op 16 en 17 april 2016 organiseert de Kunsthal Rotterdam 'The Weekend of Everything', met workshops, lezingen, rondleidingen, films, muziek en een open podium voor Do It Yourself kunst voor iedereen.
The Artists of Everything
The Museum of Everything presenteert werk van de kunstenaars Ion Bîrlădeanu, Morton Bartlett, James Castle, Henry Darger, Sam Doyle, William Edmondson, Guo Fengyi, Willem van Genk, Paulus de Groot, Paul Laffoley, Augustin Lesage, Aleksander Lobanov, Martín Ramírez, Vasilij Romanenkov, Nek Chand Saini, Marianne Schipaanboord, Tomoyuki Shinki, Marcel Storr, George Widener, Scottie Wilson en vele anderen.
Hoofdbegunstiger van The Museum of Everything: Dankzij de substantiële bijdrage van het Gieskes-Strijbis Fonds wordt middels 'The Museum of Everything' aandacht gegenereerd voor kunst die net buiten de radar van de kunstwereld valt. Hiermee bevordert en ondersteunt het fonds kunst en cultuur.
The Museum of Everything
www.musevery.com
The Movies of Everything
www.movevery.com
The Salon of Everything
www.salonevery.com
The Shop of Everything
www.shopevery.com
De Kunsthal
Museumpark
Westzeedijk 341
3015 AA Rotterdam
# meer info op website De Kunsthal Rotterdam
fleursdumal.nl magazine
More in: Art & Literature News, Art Brut, Exhibition Archive, MUSEUM OF LOST CONCEPTS - invisible poetry, conceptual writing, spurensicherung, Outsider Art, Primitive Art, Sculpture, Visual & Concrete Poetry
---
Japanese Conceptual Artist
On Kawara
dies At 81
On Kawara (1933–2014) was a Japanese conceptual artist who lived in New York City since 1965. On Kawara has shown in many solo and group exhibitions.
For over five decades, On Kawara made paintings, drawings and books examining chronological time as a measure of human existence. He started making his signature date paintings (the Today series) on January 4, 1966 in New York City and he made them, all over the world, until July 10 of this year. His conceptual art is to be seen in most of the important collections in the world.
On Kawara died in New York on July 10, 2014 at the age of 81.
fleursdumal.nl magazine
More in: #Archive Concrete & Visual Poetry, Exhibition Archive, In Memoriam, MUSEUM OF LOST CONCEPTS - invisible poetry, conceptual writing, spurensicherung, Visual & Concrete Poetry
---
jef van kempen photos
stairs, 2009
►source: Museum of lost concepts
fleursdumal.nl magazine
More in: FDM Art Gallery, Jef van Kempen, Kempen, Jef van, Museum of Lost Concepts, MUSEUM OF LOST CONCEPTS - invisible poetry, conceptual writing, spurensicherung
---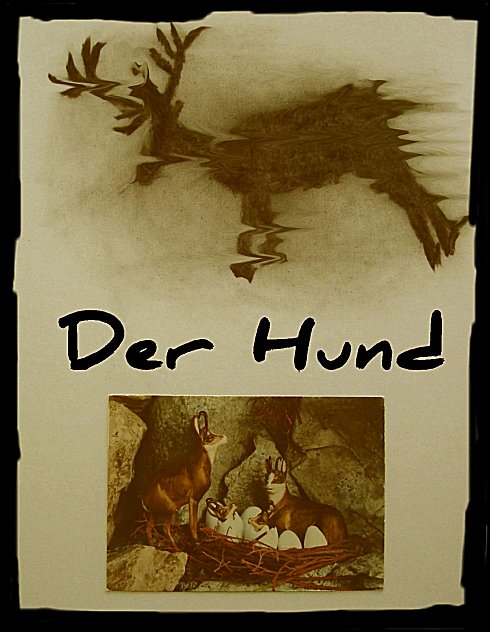 jef van kempen
Der Hund 1982
► website Museum of lost concepts
fleursdumal.nl magazine
More in: FDM Art Gallery, Jef van Kempen, Kempen, Jef van, Museum of Lost Concepts, MUSEUM OF LOST CONCEPTS - invisible poetry, conceptual writing, spurensicherung
---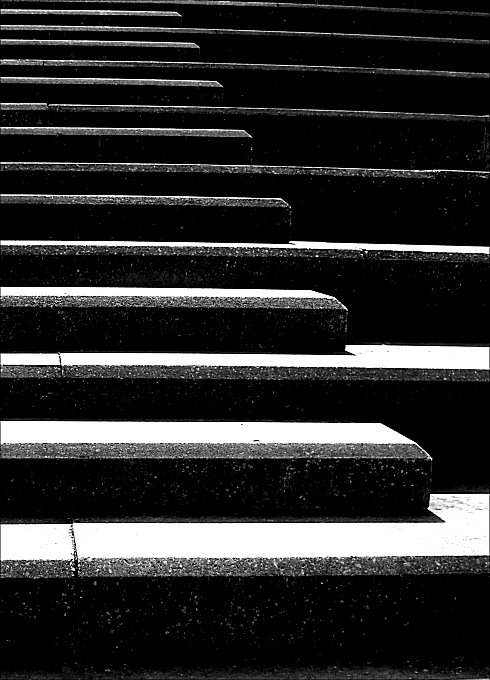 Jef van Kempen photos: Landscape 60
fleursdumal.nl magazine
More in: Jef van Kempen, Jef van Kempen Photos & Drawings, Kempen, Jef van, Photography, Spurensicherung
---
jef van kempen: landscape 52
fleursdumal.nl magazine
More in: Jef van Kempen, Jef van Kempen Photos & Drawings, Kempen, Jef van, Spurensicherung
---
Jef van Kempen photos: Landscape 261
fleursdumal.nl magazine
More in: Camera Obscura, Jef van Kempen Photos & Drawings, Spurensicherung, ZERO art
---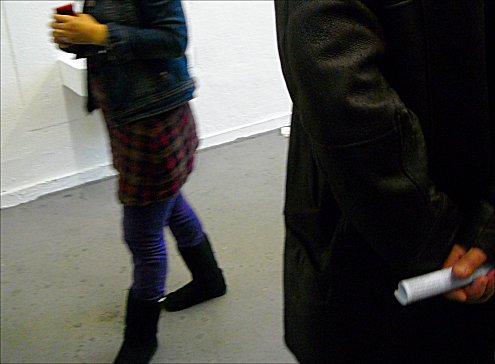 Jef van Kempen photo: Landscape 51
fleursdumal.nl magazine
More in: Camera Obscura, FDM Art Gallery, Jef van Kempen, Jef van Kempen Photos & Drawings, Kempen, Jef van, Museum of Lost Concepts, Spurensicherung
---
Jef van Kempen photo: Landscape 50
fleursdumal.nl magazine
More in: Camera Obscura, FDM Art Gallery, Jef van Kempen, Jef van Kempen Photos & Drawings, Kempen, Jef van, Museum of Lost Concepts, Spurensicherung
---
All is Vanity

fleursdumal.nl  magazine
More in: Camera Obscura, Invisible poetry
---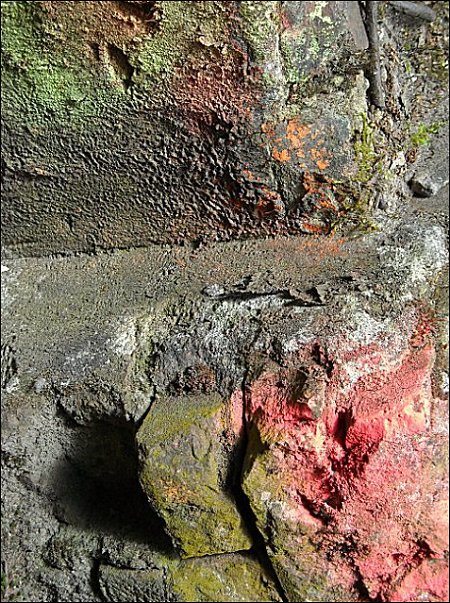 jef van kempen: 8 photos
fleursdumal.nl magazinee
© fdm

website museum of lost concepts
More in: Dutch Landscapes, Jef van Kempen, Jef van Kempen Photos & Drawings, Kempen, Jef van, Photography, Spurensicherung
---
Older Entries »
« Newer Entries
Thank you for reading FLEURSDUMAL.NL - magazine for art & literature