FICTION & NONFICTION ARCHIVE
·
Arthur Conan DOYLE: His Last Bow
·
Oscar WILDE: The Teacher of Wisdom
·
Rainer GANAHL: Dadalenin
·
Nominaties voor de Libris Literatuur Prijs 2017
·
BOEKENWEEK 2017 van 25 maart t/m 2 april
·
Genomineerden E. DU PERRONprijs 2016 bekend
·
Frank STOCKTON: The Griffin and the Minor Canon
·
Ton van REEN: "Geen Oorlog" – na 50 jaar nieuwe uitgave
·
Thomas TRAHERNE: Innocence
·
Schilderen met woorden – Een nieuwe kijk op de poëzie van COUPERUS
·
Nathaniel HAWTHORNE: The Ambitious Guest
·
Bret HARTE: Tennessee's Partner
His Last Bow
by Arthur Conan Doyle
In recording from time to time some of the curious experiences and interesting recollections which I associate with my long and intimate friendship with Mr. Sherlock Holmes, I have continually been faced by difficulties caused by his own aversion to publicity. To his sombre and cynical spirit all popular applause was always abhorrent, and nothing amused him more at the end of a successful case than to hand over the actual exposure to some orthodox official, and to listen with a mocking smile to the general chorus of misplaced congratulation. It was indeed this attitude upon the part of my friend and certainly not any lack of interesting material which has caused me of late years to lay very few of my records before the public. My participation in some of his adventures was always a privilege which entailed discretion and reticence upon me.
It was, then, with considerable surprise that I received a telegram from Holmes last Tuesday—he has never been known to write where a telegram would serve—in the following terms:
Why not tell them of the Cornish horror—strangest case I have handled.
I have no idea what backward sweep of memory had brought the matter fresh to his mind, or what freak had caused him to desire that I should recount it; but I hasten, before another cancelling telegram may arrive, to hunt out the notes which give me the exact details of the case and to lay the narrative before my readers.
It was, then, in the spring of the year 1897 that Holmes's iron constitution showed some symptoms of giving way in the face of constant hard work of a most exacting kind, aggravated, perhaps, by occasional indiscretions of his own. In March of that year Dr. Moore Agar, of Harley Street, whose dramatic introduction to Holmes I may some day recount, gave positive injunctions that the famous private agent lay aside all his cases and surrender himself to complete rest if he wished to avert an absolute breakdown. The state of his health was not a matter in which he himself took the faintest interest, for his mental detachment was absolute, but he was induced at last, on the threat of being permanently disqualified from work, to give himself a complete change of scene and air. Thus it was that in the early spring of that year we found ourselves together in a small cottage near Poldhu Bay, at the further extremity of the Cornish peninsula.
It was a singular spot, and one peculiarly well suited to the grim humour of my patient. From the windows of our little whitewashed house, which stood high upon a grassy headland, we looked down upon the whole sinister semicircle of Mounts Bay, that old death trap of sailing vessels, with its fringe of black cliffs and surge-swept reefs on which innumerable seamen have met their end. With a northerly breeze it lies placid and sheltered, inviting the storm-tossed craft to tack into it for rest and protection.
Then come the sudden swirl round of the wind, the blistering gale from the south-west, the dragging anchor, the lee shore, and the last battle in the creaming breakers. The wise mariner stands far out from that evil place.
On the land side our surroundings were as sombre as on the sea. It was a country of rolling moors, lonely and dun-colored, with an occasional church tower to mark the site of some old-world village. In every direction upon these moors there were traces of some vanished race which had passed utterly away, and left as its sole record strange monuments of stone, irregular mounds which contained the burned ashes of the dead, and curious earthworks which hinted at prehistoric strife. The glamour and mystery of the place, with its sinister atmosphere of forgotten nations, appealed to the imagination of my friend, and he spent much of his time in long walks and solitary meditations upon the moor. The ancient Cornish language had also arrested his attention, and he had, I remember, conceived the idea that it was akin to the Chaldean, and had been largely derived from the Phoenician traders in tin. He had received a consignment of books upon philology and was settling down to develop this thesis when suddenly, to my sorrow and to his unfeigned delight, we found ourselves, even in that land of dreams, plunged into a problem at our very doors which was more intense, more engrossing, and infinitely more mysterious than any of those which had driven us from London. Our simple life and peaceful, healthy routine were violently interrupted, and we were precipitated into the midst of a series of events which caused the utmost excitement not only in Cornwall but throughout the whole west of England. Many of my readers may retain some recollection of what was called at the time "The Cornish Horror," though a most imperfect account of the matter reached the London press. Now, after thirteen years, I will give the true details of this inconceivable affair to the public.
I have said that scattered towers marked the villages which dotted this part of Cornwall. The nearest of these was the hamlet of Tredannick Wollas, where the cottages of a couple of hundred inhabitants clustered round an ancient, moss-grown church. The vicar of the parish, Mr. Roundhay, was something of an archaeologist, and as such Holmes had made his acquaintance. He was a middle-aged man, portly and affable, with a considerable fund of local lore. At his invitation we had taken tea at the vicarage and had come to know, also, Mr. Mortimer Tregennis, an independent gentleman, who increased the clergyman's scanty resources by taking rooms in his large, straggling house. The vicar, being a bachelor, was glad to come to such an arrangement, though he had little in common with his lodger, who was a thin, dark, spectacled man, with a stoop which gave the impression of actual, physical deformity. I remember that during our short visit we found the vicar garrulous, but his lodger strangely reticent, a sad-faced, introspective man, sitting with averted eyes, brooding apparently upon his own affairs.
These were the two men who entered abruptly into our little sitting-room on Tuesday, March the 16th, shortly after our breakfast hour, as we were smoking together, preparatory to our daily excursion upon the moors.
"Mr. Holmes," said the vicar in an agitated voice, "the most extraordinary and tragic affair has occurred during the night. It is the most unheard-of business. We can only regard it as a special Providence that you should chance to be here at the time, for in all England you are the one man we need."
I glared at the intrusive vicar with no very friendly eyes; but Holmes took his pipe from his lips and sat up in his chair like an old hound who hears the view-halloa. He waved his hand to the sofa, and our palpitating visitor with his agitated companion sat side by side upon it. Mr. Mortimer Tregennis was more self-contained than the clergyman, but the twitching of his thin hands and the brightness of his dark eyes showed that they shared a common emotion.
"Shall I speak or you?" he asked of the vicar.
"Well, as you seem to have made the discovery, whatever it may be, and the vicar to have had it second-hand, perhaps you had better do the speaking," said Holmes.
I glanced at the hastily clad clergyman, with the formally dressed lodger seated beside him, and was amused at the surprise which Holmes's simple deduction had brought to their faces.
"Perhaps I had best say a few words first," said the vicar, "and then you can judge if you will listen to the details from Mr. Tregennis, or whether we should not hasten at once to the scene of this mysterious affair. I may explain, then, that our friend here spent last evening in the company of his two brothers, Owen and George, and of his sister Brenda, at their house of Tredannick Wartha, which is near the old stone cross upon the moor. He left them shortly after ten o'clock, playing cards round the dining-room table, in excellent health and spirits. This morning, being an early riser, he walked in that direction before breakfast and was overtaken by the carriage of Dr. Richards, who explained that he had just been sent for on a most urgent call to Tredannick Wartha. Mr. Mortimer Tregennis naturally went with him. When he arrived at Tredannick Wartha he found an extraordinary state of things. His two brothers and his sister were seated round the table exactly as he had left them, the cards still spread in front of them and the candles burned down to their sockets. The sister lay back stone-dead in her chair, while the two brothers sat on each side of her laughing, shouting, and singing, the senses stricken clean out of them. All three of them, the dead woman and the two demented men, retained upon their faces an expression of the utmost horror—a convulsion of terror which was dreadful to look upon. There was no sign of the presence of anyone in the house, except Mrs. Porter, the old cook and housekeeper, who declared that she had slept deeply and heard no sound during the night. Nothing had been stolen or disarranged, and there is absolutely no explanation of what the horror can be which has frightened a woman to death and two strong men out of their senses. There is the situation, Mr. Holmes, in a nutshell, and if you can help us to clear it up you will have done a great work."
I had hoped that in some way I could coax my companion back into the quiet which had been the object of our journey; but one glance at his intense face and contracted eyebrows told me how vain was now the expectation. He sat for some little time in silence, absorbed in the strange drama which had broken in upon our peace.
"I will look into this matter," he said at last. "On the face of it, it would appear to be a case of a very exceptional nature. Have you been there yourself, Mr. Roundhay?"
"No, Mr. Holmes. Mr. Tregennis brought back the account to the vicarage, and I at once hurried over with him to consult you."
"How far is it to the house where this singular tragedy occurred?"
"About a mile inland."
"Then we shall walk over together. But before we start I must ask you a few questions, Mr. Mortimer Tregennis."
The other had been silent all this time, but I had observed that his more controlled excitement was even greater than the obtrusive emotion of the clergyman. He sat with a pale, drawn face, his anxious gaze fixed upon Holmes, and his thin hands clasped convulsively together. His pale lips quivered as he listened to the dreadful experience which had befallen his family, and his dark eyes seemed to reflect something of the horror of the scene.
"Ask what you like, Mr. Holmes," said he eagerly. "It is a bad thing to speak of, but I will answer you the truth."
"Tell me about last night."
"Well, Mr. Holmes, I supped there, as the vicar has said, and my elder brother George proposed a game of whist afterwards. We sat down about nine o'clock. It was a quarter-past ten when I moved to go. I left them all round the table, as merry as could be."
"Who let you out?"
"Mrs. Porter had gone to bed, so I let myself out. I shut the hall door behind me. The window of the room in which they sat was closed, but the blind was not drawn down. There was no change in door or window this morning, or any reason to think that any stranger had been to the house. Yet there they sat, driven clean mad with terror, and Brenda lying dead of fright, with her head hanging over the arm of the chair. I'll never get the sight of that room out of my mind so long as I live."
"The facts, as you state them, are certainly most remarkable," said Holmes. "I take it that you have no theory yourself which can in any way account for them?"
"It's devilish, Mr. Holmes, devilish!" cried Mortimer Tregennis. "It is not of this world. Something has come into that room which has dashed the light of reason from their minds. What human contrivance could do that?"
"I fear," said Holmes, "that if the matter is beyond humanity it is certainly beyond me. Yet we must exhaust all natural explanations before we fall back upon such a theory as this. As to yourself, Mr. Tregennis, I take it you were divided in some way from your family, since they lived together and you had rooms apart?"
"That is so, Mr. Holmes, though the matter is past and done with. We were a family of tin-miners at Redruth, but we sold our venture to a company, and so retired with enough to keep us. I won't deny that there was some feeling about the division of the money and it stood between us for a time, but it was all forgiven and forgotten, and we were the best of friends together."
"Looking back at the evening which you spent together, does anything stand out in your memory as throwing any possible light upon the tragedy? Think carefully, Mr. Tregennis, for any clue which can help me."
"There is nothing at all, sir."
"Your people were in their usual spirits?"
"Never better."
"Were they nervous people? Did they ever show any apprehension of coming danger?"
"Nothing of the kind."
"You have nothing to add then, which could assist me?"
Mortimer Tregennis considered earnestly for a moment.
"There is one thing occurs to me," said he at last. "As we sat at the table my back was to the window, and my brother George, he being my partner at cards, was facing it. I saw him once look hard over my shoulder, so I turned round and looked also. The blind was up and the window shut, but I could just make out the bushes on the lawn, and it seemed to me for a moment that I saw something moving among them. I couldn't even say if it was man or animal, but I just thought there was something there. When I asked him what he was looking at, he told me that he had the same feeling. That is all that I can say."
"Did you not investigate?"
"No; the matter passed as unimportant."
"You left them, then, without any premonition of evil?"
"None at all."
"I am not clear how you came to hear the news so early this morning."
"I am an early riser and generally take a walk before breakfast. This morning I had hardly started when the doctor in his carriage overtook me. He told me that old Mrs. Porter had sent a boy down with an urgent message. I sprang in beside him and we drove on. When we got there we looked into that dreadful room. The candles and the fire must have burned out hours before, and they had been sitting there in the dark until dawn had broken. The doctor said Brenda must have been dead at least six hours. There were no signs of violence. She just lay across the arm of the chair with that look on her face. George and Owen were singing snatches of songs and gibbering like two great apes. Oh, it was awful to see! I couldn't stand it, and the doctor was as white as a sheet. Indeed, he fell into a chair in a sort of faint, and we nearly had him on our hands as well."
"Remarkable—most remarkable!" said Holmes, rising and taking his hat. "I think, perhaps, we had better go down to Tredannick Wartha without further delay. I confess that I have seldom known a case which at first sight presented a more singular problem."
Our proceedings of that first morning did little to advance the investigation. It was marked, however, at the outset by an incident which left the most sinister impression upon my mind. The approach to the spot at which the tragedy occurred is down a narrow, winding, country lane. While we made our way along it we heard the rattle of a carriage coming towards us and stood aside to let it pass. As it drove by us I caught a glimpse through the closed window of a horribly contorted, grinning face glaring out at us. Those staring eyes and gnashing teeth flashed past us like a dreadful vision.
"My brothers!" cried Mortimer Tregennis, white to his lips. "They are taking them to Helston."
We looked with horror after the black carriage, lumbering upon its way. Then we turned our steps towards this ill-omened house in which they had met their strange fate.
It was a large and bright dwelling, rather a villa than a cottage, with a considerable garden which was already, in that Cornish air, well filled with spring flowers. Towards this garden the window of the sitting-room fronted, and from it, according to Mortimer Tregennis, must have come that thing of evil which had by sheer horror in a single instant blasted their minds. Holmes walked slowly and thoughtfully among the flower-plots and along the path before we entered the porch. So absorbed was he in his thoughts, I remember, that he stumbled over the watering-pot, upset its contents, and deluged both our feet and the garden path. Inside the house we were met by the elderly Cornish housekeeper, Mrs. Porter, who, with the aid of a young girl, looked after the wants of the family. She readily answered all Holmes's questions. She had heard nothing in the night. Her employers had all been in excellent spirits lately, and she had never known them more cheerful and prosperous. She had fainted with horror upon entering the room in the morning and seeing that dreadful company round the table. She had, when she recovered, thrown open the window to let the morning air in, and had run down to the lane, whence she sent a farm-lad for the doctor. The lady was on her bed upstairs if we cared to see her. It took four strong men to get the brothers into the asylum carriage. She would not herself stay in the house another day and was starting that very afternoon to rejoin her family at St. Ives.
We ascended the stairs and viewed the body. Miss Brenda Tregennis had been a very beautiful girl, though now verging upon middle age. Her dark, clear-cut face was handsome, even in death, but there still lingered upon it something of that convulsion of horror which had been her last human emotion. From her bedroom we descended to the sitting-room, where this strange tragedy had actually occurred. The charred ashes of the overnight fire lay in the grate. On the table were the four guttered and burned-out candles, with the cards scattered over its surface. The chairs had been moved back against the walls, but all else was as it had been the night before. Holmes paced with light, swift steps about the room; he sat in the various chairs, drawing them up and reconstructing their positions. He tested how much of the garden was visible; he examined the floor, the ceiling, and the fireplace; but never once did I see that sudden brightening of his eyes and tightening of his lips which would have told me that he saw some gleam of light in this utter darkness.
"Why a fire?" he asked once. "Had they always a fire in this small room on a spring evening?"
Mortimer Tregennis explained that the night was cold and damp. For that reason, after his arrival, the fire was lit. "What are you going to do now, Mr. Holmes?" he asked.
My friend smiled and laid his hand upon my arm. "I think, Watson, that I shall resume that course of tobacco-poisoning which you have so often and so justly condemned," said he. "With your permission, gentlemen, we will now return to our cottage, for I am not aware that any new factor is likely to come to our notice here. I will turn the facts over in my mind, Mr, Tregennis, and should anything occur to me I will certainly communicate with you and the vicar. In the meantime I wish you both good-morning."
It was not until long after we were back in Poldhu Cottage that Holmes broke his complete and absorbed silence. He sat coiled in his armchair, his haggard and ascetic face hardly visible amid the blue swirl of his tobacco smoke, his black brows drawn down, his forehead contracted, his eyes vacant and far away. Finally he laid down his pipe and sprang to his feet.
"It won't do, Watson!" said he with a laugh. "Let us walk along the cliffs together and search for flint arrows. We are more likely to find them than clues to this problem. To let the brain work without sufficient material is like racing an engine. It racks itself to pieces. The sea air, sunshine, and patience, Watson—all else will come.
"Now, let us calmly define our position, Watson," he continued as we skirted the cliffs together. "Let us get a firm grip of the very little which we do know, so that when fresh facts arise we may be ready to fit them into their places. I take it, in the first place, that neither of us is prepared to admit diabolical intrusions into the affairs of men. Let us begin by ruling that entirely out of our minds. Very good. There remain three persons who have been grievously stricken by some conscious or unconscious human agency. That is firm ground. Now, when did this occur? Evidently, assuming his narrative to be true, it was immediately after Mr. Mortimer Tregennis had left the room. That is a very important point. The presumption is that it was within a few minutes afterwards. The cards still lay upon the table. It was already past their usual hour for bed. Yet they had not changed their position or pushed back their chairs. I repeat, then, that the occurrence was immediately after his departure, and not later than eleven o'clock last night.
"Our next obvious step is to check, so far as we can, the movements of Mortimer Tregennis after he left the room. In this there is no difficulty, and they seem to be above suspicion. Knowing my methods as you do, you were, of course, conscious of the somewhat clumsy water-pot expedient by which I obtained a clearer impress of his foot than might otherwise have been possible. The wet, sandy path took it admirably. Last night was also wet, you will remember, and it was not difficult—having obtained a sample print—to pick out his track among others and to follow his movements. He appears to have walked away swiftly in the direction of the vicarage.
"If, then, Mortimer Tregennis disappeared from the scene, and yet some outside person affected the card-players, how can we reconstruct that person, and how was such an impression of horror conveyed? Mrs. Porter may be eliminated. She is evidently harmless. Is there any evidence that someone crept up to the garden window and in some manner produced so terrific an effect that he drove those who saw it out of their senses? The only suggestion in this direction comes from Mortimer Tregennis himself, who says that his brother spoke about some movement in the garden. That is certainly remarkable, as the night was rainy, cloudy, and dark. Anyone who had the design to alarm these people would be compelled to place his very face against the glass before he could be seen. There is a three-foot flower-border outside this window, but no indication of a footmark. It is difficult to imagine, then, how an outsider could have made so terrible an impression upon the company, nor have we found any possible motive for so strange and elaborate an attempt. You perceive our difficulties, Watson?"
"They are only too clear," I answered with conviction.
"And yet, with a little more material, we may prove that they are not insurmountable," said Holmes. "I fancy that among your extensive archives, Watson, you may find some which were nearly as obscure. Meanwhile, we shall put the case aside until more accurate data are available, and devote the rest of our morning to the pursuit of neolithic man."
I may have commented upon my friend's power of mental detachment, but never have I wondered at it more than upon that spring morning in Cornwall when for two hours he discoursed upon celts, arrowheads, and shards, as lightly as if no sinister mystery were waiting for his solution. It was not until we had returned in the afternoon to our cottage that we found a visitor awaiting us, who soon brought our minds back to the matter in hand. Neither of us needed to be told who that visitor was. The huge body, the craggy and deeply seamed face with the fierce eyes and hawk-like nose, the grizzled hair which nearly brushed our cottage ceiling, the beard—golden at the fringes and white near the lips, save for the nicotine stain from his perpetual cigar—all these were as well known in London as in Africa, and could only be associated with the tremendous personality of Dr. Leon Sterndale, the great lion-hunter and explorer.
We had heard of his presence in the district and had once or twice caught sight of his tall figure upon the moorland paths. He made no advances to us, however, nor would we have dreamed of doing so to him, as it was well known that it was his love of seclusion which caused him to spend the greater part of the intervals between his journeys in a small bungalow buried in the lonely wood of Beauchamp Arriance. Here, amid his books and his maps, he lived an absolutely lonely life, attending to his own simple wants and paying little apparent heed to the affairs of his neighbours. It was a surprise to me, therefore, to hear him asking Holmes in an eager voice whether he had made any advance in his reconstruction of this mysterious episode. "The county police are utterly at fault," said he, "but perhaps your wider experience has suggested some conceivable explanation. My only claim to being taken into your confidence is that during my many residences here I have come to know this family of Tregennis very well—indeed, upon my Cornish mother's side I could call them cousins—and their strange fate has naturally been a great shock to me. I may tell you that I had got as far as Plymouth upon my way to Africa, but the news reached me this morning, and I came straight back again to help in the inquiry."
Holmes raised his eyebrows.
"Did you lose your boat through it?"
"I will take the next."
"Dear me! that is friendship indeed."
"I tell you they were relatives."
"Quite so—cousins of your mother. Was your baggage aboard the ship?"
"Some of it, but the main part at the hotel."
"I see. But surely this event could not have found its way into the Plymouth morning papers."
"No, sir; I had a telegram."
"Might I ask from whom?"
A shadow passed over the gaunt face of the explorer.
"You are very inquisitive, Mr. Holmes."
"It is my business."
With an effort Dr. Sterndale recovered his ruffled composure.
"I have no objection to telling you," he said. "It was Mr. Roundhay, the vicar, who sent me the telegram which recalled me."
"Thank you," said Holmes. "I may say in answer to your original question that I have not cleared my mind entirely on the subject of this case, but that I have every hope of reaching some conclusion. It would be premature to say more."
"Perhaps you would not mind telling me if your suspicions point in any particular direction?"
"No, I can hardly answer that."
"Then I have wasted my time and need not prolong my visit." The famous doctor strode out of our cottage in considerable ill-humour, and within five minutes Holmes had followed him. I saw him no more until the evening, when he returned with a slow step and haggard face which assured me that he had made no great progress with his investigation. He glanced at a telegram which awaited him and threw it into the grate.
"From the Plymouth hotel, Watson," he said. "I learned the name of it from the vicar, and I wired to make certain that Dr. Leon Sterndale's account was true. It appears that he did indeed spend last night there, and that he has actually allowed some of his baggage to go on to Africa, while he returned to be present at this investigation. What do you make of that, Watson?"
"He is deeply interested."
"Deeply interested—yes. There is a thread here which we had not yet grasped and which might lead us through the tangle. Cheer up, Watson, for I am very sure that our material has not yet all come to hand. When it does we may soon leave our difficulties behind us."
Little did I think how soon the words of Holmes would be realized, or how strange and sinister would be that new development which opened up an entirely fresh line of investigation. I was shaving at my window in the morning when I heard the rattle of hoofs and, looking up, saw a dog-cart coming at a gallop down the road. It pulled up at our door, and our friend, the vicar, sprang from it and rushed up our garden path. Holmes was already dressed, and we hastened down to meet him.
Our visitor was so excited that he could hardly articulate, but at last in gasps and bursts his tragic story came out of him.
"We are devil-ridden, Mr. Holmes! My poor parish is devil-ridden!" he cried. "Satan himself is loose in it! We are given over into his hands!" He danced about in his agitation, a ludicrous object if it were not for his ashy face and startled eyes. Finally he shot out his terrible news.
"Mr. Mortimer Tregennis died during the night, and with exactly the same symptoms as the rest of his family."
Holmes sprang to his feet, all energy in an instant.
"Can you fit us both into your dog-cart?"
"Yes, I can."
"Then, Watson, we will postpone our breakfast. Mr. Roundhay, we are entirely at your disposal. Hurry—hurry, before things get disarranged."
The lodger occupied two rooms at the vicarage, which were in an angle by themselves, the one above the other. Below was a large sitting-room; above, his bedroom. They looked out upon a croquet lawn which came up to the windows. We had arrived before the doctor or the police, so that everything was absolutely undisturbed. Let me describe exactly the scene as we saw it upon that misty March morning. It has left an impression which can never be effaced from my mind.
The atmosphere of the room was of a horrible and depressing stuffiness. The servant who had first entered had thrown up the window, or it would have been even more intolerable. This might partly be due to the fact that a lamp stood flaring and smoking on the centre table. Beside it sat the dead man, leaning back in his chair, his thin beard projecting, his spectacles pushed up on to his forehead, and his lean dark face turned towards the window and twisted into the same distortion of terror which had marked the features of his dead sister. His limbs were convulsed and his fingers contorted as though he had died in a very paroxysm of fear. He was fully clothed, though there were signs that his dressing had been done in a hurry. We had already learned that his bed had been slept in, and that the tragic end had come to him in the early morning.
One realized the red-hot energy which underlay Holmes's phlegmatic exterior when one saw the sudden change which came over him from the moment that he entered the fatal apartment. In an instant he was tense and alert, his eyes shining, his face set, his limbs quivering with eager activity. He was out on the lawn, in through the window, round the room, and up into the bedroom, for all the world like a dashing foxhound drawing a cover. In the bedroom he made a rapid cast around and ended by throwing open the window, which appeared to give him some fresh cause for excitement, for he leaned out of it with loud ejaculations of interest and delight. Then he rushed down the stair, out through the open window, threw himself upon his face on the lawn, sprang up and into the room once more, all with the energy of the hunter who is at the very heels of his quarry. The lamp, which was an ordinary standard, he examined with minute care, making certain measurements upon its bowl. He carefully scrutinized with his lens the talc shield which covered the top of the chimney and scraped off some ashes which adhered to its upper surface, putting some of them into an envelope, which he placed in his pocketbook. Finally, just as the doctor and the official police put in an appearance, he beckoned to the vicar and we all three went out upon the lawn.
"I am glad to say that my investigation has not been entirely barren," he remarked. "I cannot remain to discuss the matter with the police, but I should be exceedingly obliged, Mr. Roundhay, if you would give the inspector my compliments and direct his attention to the bedroom window and to the sitting-room lamp. Each is suggestive, and together they are almost conclusive. If the police would desire further information I shall be happy to see any of them at the cottage. And now, Watson, I think that, perhaps, we shall be better employed elsewhere."
It may be that the police resented the intrusion of an amateur, or that they imagined themselves to be upon some hopeful line of investigation; but it is certain that we heard nothing from them for the next two days. During this time Holmes spent some of his time smoking and dreaming in the cottage; but a greater portion in country walks which he undertook alone, returning after many hours without remark as to where he had been. One experiment served to show me the line of his investigation. He had bought a lamp which was the duplicate of the one which had burned in the room of Mortimer Tregennis on the morning of the tragedy. This he filled with the same oil as that used at the vicarage, and he carefully timed the period which it would take to be exhausted. Another experiment which he made was of a more unpleasant nature, and one which I am not likely ever to forget.
"You will remember, Watson," he remarked one afternoon, "that there is a single common point of resemblance in the varying reports which have reached us. This concerns the effect of the atmosphere of the room in each case upon those who had first entered it. You will recollect that Mortimer Tregennis, in describing the episode of his last visit to his brother's house, remarked that the doctor on entering the room fell into a chair? You had forgotten? Well I can answer for it that it was so. Now, you will remember also that Mrs. Porter, the housekeeper, told us that she herself fainted upon entering the room and had afterwards opened the window. In the second case—that of Mortimer Tregennis himself—you cannot have forgotten the horrible stuffiness of the room when we arrived, though the servant had thrown open the window. That servant, I found upon inquiry, was so ill that she had gone to her bed. You will admit, Watson, that these facts are very suggestive. In each case there is evidence of a poisonous atmosphere. In each case, also, there is combustion going on in the room—in the one case a fire, in the other a lamp. The fire was needed, but the lamp was lit—as a comparison of the oil consumed will show—long after it was broad daylight. Why? Surely because there is some connection between three things—the burning, the stuffy atmosphere, and, finally, the madness or death of those unfortunate people. That is clear, is it not?"
"It would appear so."
"At least we may accept it as a working hypothesis. We will suppose, then, that something was burned in each case which produced an atmosphere causing strange toxic effects. Very good. In the first instance—that of the Tregennis family—this substance was placed in the fire. Now the window was shut, but the fire would naturally carry fumes to some extent up the chimney. Hence one would expect the effects of the poison to be less than in the second case, where there was less escape for the vapour. The result seems to indicate that it was so, since in the first case only the woman, who had presumably the more sensitive organism, was killed, the others exhibiting that temporary or permanent lunacy which is evidently the first effect of the drug. In the second case the result was complete. The facts, therefore, seem to bear out the theory of a poison which worked by combustion.
"With this train of reasoning in my head I naturally looked about in Mortimer Tregennis's room to find some remains of this substance. The obvious place to look was the talc shelf or smoke-guard of the lamp. There, sure enough, I perceived a number of flaky ashes, and round the edges a fringe of brownish powder, which had not yet been consumed. Half of this I took, as you saw, and I placed it in an envelope."
"Why half, Holmes?"
"It is not for me, my dear Watson, to stand in the way of the official police force. I leave them all the evidence which I found. The poison still remained upon the talc had they the wit to find it. Now, Watson, we will light our lamp; we will, however, take the precaution to open our window to avoid the premature decease of two deserving members of society, and you will seat yourself near that open window in an armchair unless, like a sensible man, you determine to have nothing to do with the affair. Oh, you will see it out, will you? I thought I knew my Watson. This chair I will place opposite yours, so that we may be the same distance from the poison and face to face. The door we will leave ajar. Each is now in a position to watch the other and to bring the experiment to an end should the symptoms seem alarming. Is that all clear? Well, then, I take our powder—or what remains of it—from the envelope, and I lay it above the burning lamp. So! Now, Watson, let us sit down and await developments."
They were not long in coming. I had hardly settled in my chair before I was conscious of a thick, musky odour, subtle and nauseous. At the very first whiff of it my brain and my imagination were beyond all control. A thick, black cloud swirled before my eyes, and my mind told me that in this cloud, unseen as yet, but about to spring out upon my appalled senses, lurked all that was vaguely horrible, all that was monstrous and inconceivably wicked in the universe. Vague shapes swirled and swam amid the dark cloud-bank, each a menace and a warning of something coming, the advent of some unspeakable dweller upon the threshold, whose very shadow would blast my soul. A freezing horror took possession of me. I felt that my hair was rising, that my eyes were protruding, that my mouth was opened, and my tongue like leather. The turmoil within my brain was such that something must surely snap. I tried to scream and was vaguely aware of some hoarse croak which was my own voice, but distant and detached from myself. At the same moment, in some effort of escape, I broke through that cloud of despair and had a glimpse of Holmes's face, white, rigid, and drawn with horror—the very look which I had seen upon the features of the dead. It was that vision which gave me an instant of sanity and of strength. I dashed from my chair, threw my arms round Holmes, and together we lurched through the door, and an instant afterwards had thrown ourselves down upon the grass plot and were lying side by side, conscious only of the glorious sunshine which was bursting its way through the hellish cloud of terror which had girt us in. Slowly it rose from our souls like the mists from a landscape until peace and reason had returned, and we were sitting upon the grass, wiping our clammy foreheads, and looking with apprehension at each other to mark the last traces of that terrific experience which we had undergone.
"Upon my word, Watson!" said Holmes at last with an unsteady voice, "I owe you both my thanks and an apology. It was an unjustifiable experiment even for one's self, and doubly so for a friend. I am really very sorry."
"You know," I answered with some emotion, for I have never seen so much of Holmes's heart before, "that it is my greatest joy and privilege to help you."
He relapsed at once into the half-humorous, half-cynical vein which was his habitual attitude to those about him. "It would be superfluous to drive us mad, my dear Watson," said he. "A candid observer would certainly declare that we were so already before we embarked upon so wild an experiment. I confess that I never imagined that the effect could be so sudden and so severe." He dashed into the cottage, and, reappearing with the burning lamp held at full arm's length, he threw it among a bank of brambles. "We must give the room a little time to clear. I take it, Watson, that you have no longer a shadow of a doubt as to how these tragedies were produced?"
"None whatever."
"But the cause remains as obscure as before. Come into the arbour here and let us discuss it together. That villainous stuff seems still to linger round my throat. I think we must admit that all the evidence points to this man, Mortimer Tregennis, having been the criminal in the first tragedy, though he was the victim in the second one. We must remember, in the first place, that there is some story of a family quarrel, followed by a reconciliation. How bitter that quarrel may have been, or how hollow the reconciliation we cannot tell. When I think of Mortimer Tregennis, with the foxy face and the small shrewd, beady eyes behind the spectacles, he is not a man whom I should judge to be of a particularly forgiving disposition. Well, in the next place, you will remember that this idea of someone moving in the garden, which took our attention for a moment from the real cause of the tragedy, emanated from him. He had a motive in misleading us. Finally, if he did not throw the substance into the fire at the moment of leaving the room, who did do so? The affair happened immediately after his departure. Had anyone else come in, the family would certainly have risen from the table. Besides, in peaceful Cornwall, visitors did not arrive after ten o'clock at night. We may take it, then, that all the evidence points to Mortimer Tregennis as the culprit."
"Then his own death was suicide!"
"Well, Watson, it is on the face of it a not impossible supposition. The man who had the guilt upon his soul of having brought such a fate upon his own family might well be driven by remorse to inflict it upon himself. There are, however, some cogent reasons against it. Fortunately, there is one man in England who knows all about it, and I have made arrangements by which we shall hear the facts this afternoon from his own lips. Ah! he is a little before his time. Perhaps you would kindly step this way, Dr. Leon Sterndale. We have been conducing a chemical experiment indoors which has left our little room hardly fit for the reception of so distinguished a visitor."
I had heard the click of the garden gate, and now the majestic figure of the great African explorer appeared upon the path. He turned in some surprise towards the rustic arbour in which we sat.
"You sent for me, Mr. Holmes. I had your note about an hour ago, and I have come, though I really do not know why I should obey your summons."
"Perhaps we can clear the point up before we separate," said Holmes. "Meanwhile, I am much obliged to you for your courteous acquiescence. You will excuse this informal reception in the open air, but my friend Watson and I have nearly furnished an additional chapter to what the papers call the Cornish Horror, and we prefer a clear atmosphere for the present. Perhaps, since the matters which we have to discuss will affect you personally in a very intimate fashion, it is as well that we should talk where there can be no eavesdropping."
The explorer took his cigar from his lips and gazed sternly at my companion.
"I am at a loss to know, sir," he said, "what you can have to speak about which affects me personally in a very intimate fashion."
"The killing of Mortimer Tregennis," said Holmes.
For a moment I wished that I were armed. Sterndale's fierce face turned to a dusky red, his eyes glared, and the knotted, passionate veins started out in his forehead, while he sprang forward with clenched hands towards my companion. Then he stopped, and with a violent effort he resumed a cold, rigid calmness, which was, perhaps, more suggestive of danger than his hot-headed outburst.
"I have lived so long among savages and beyond the law," said he, "that I have got into the way of being a law to myself. You would do well, Mr. Holmes, not to forget it, for I have no desire to do you an injury."
"Nor have I any desire to do you an injury, Dr. Sterndale. Surely the clearest proof of it is that, knowing what I know, I have sent for you and not for the police."
Sterndale sat down with a gasp, overawed for, perhaps, the first time in his adventurous life. There was a calm assurance of power in Holmes's manner which could not be withstood. Our visitor stammered for a moment, his great hands opening and shutting in his agitation.
"What do you mean?" he asked at last. "If this is bluff upon your part, Mr. Holmes, you have chosen a bad man for your experiment. Let us have no more beating about the bush. What do you mean?"
"I will tell you," said Holmes, "and the reason why I tell you is that I hope frankness may beget frankness. What my next step may be will depend entirely upon the nature of your own defence."
"My defence?"
"Yes, sir."
"My defence against what?"
"Against the charge of killing Mortimer Tregennis."
Sterndale mopped his forehead with his handkerchief. "Upon my word, you are getting on," said he. "Do all your successes depend upon this prodigious power of bluff?"
"The bluff," said Holmes sternly, "is upon your side, Dr. Leon Sterndale, and not upon mine. As a proof I will tell you some of the facts upon which my conclusions are based. Of your return from Plymouth, allowing much of your property to go on to Africa, I will say nothing save that it first informed me that you were one of the factors which had to be taken into account in reconstructing this drama——"
"I came back——"
"I have heard your reasons and regard them as unconvincing and inadequate. We will pass that. You came down here to ask me whom I suspected. I refused to answer you. You then went to the vicarage, waited outside it for some time, and finally returned to your cottage."
"How do you know that?"
"I followed you."
"I saw no one."
"That is what you may expect to see when I follow you. You spent a restless night at your cottage, and you formed certain plans, which in the early morning you proceeded to put into execution. Leaving your door just as day was breaking, you filled your pocket with some reddish gravel that was lying heaped beside your gate."
Sterndale gave a violent start and looked at Holmes in amazement.
"You then walked swiftly for the mile which separated you from the vicarage. You were wearing, I may remark, the same pair of ribbed tennis shoes which are at the present moment upon your feet. At the vicarage you passed through the orchard and the side hedge, coming out under the window of the lodger Tregennis. It was now daylight, but the household was not yet stirring. You drew some of the gravel from your pocket, and you threw it up at the window above you."
Sterndale sprang to his feet.
"I believe that you are the devil himself!" he cried.
Holmes smiled at the compliment. "It took two, or possibly three, handfuls before the lodger came to the window. You beckoned him to come down. He dressed hurriedly and descended to his sitting-room. You entered by the window. There was an interview—a short one—during which you walked up and down the room. Then you passed out and closed the window, standing on the lawn outside smoking a cigar and watching what occurred. Finally, after the death of Tregennis, you withdrew as you had come. Now, Dr. Sterndale, how do you justify such conduct, and what were the motives for your actions? If you prevaricate or trifle with me, I give you my assurance that the matter will pass out of my hands forever."
Our visitor's face had turned ashen gray as he listened to the words of his accuser. Now he sat for some time in thought with his face sunk in his hands. Then with a sudden impulsive gesture he plucked a photograph from his breast-pocket and threw it on the rustic table before us.
"That is why I have done it," said he.
It showed the bust and face of a very beautiful woman. Holmes stooped over it.
"Brenda Tregennis," said he.
"Yes, Brenda Tregennis," repeated our visitor. "For years I have loved her. For years she has loved me. There is the secret of that Cornish seclusion which people have marvelled at. It has brought me close to the one thing on earth that was dear to me. I could not marry her, for I have a wife who has left me for years and yet whom, by the deplorable laws of England, I could not divorce. For years Brenda waited. For years I waited. And this is what we have waited for." A terrible sob shook his great frame, and he clutched his throat under his brindled beard. Then with an effort he mastered himself and spoke on:
"The vicar knew. He was in our confidence. He would tell you that she was an angel upon earth. That was why he telegraphed to me and I returned. What was my baggage or Africa to me when I learned that such a fate had come upon my darling? There you have the missing clue to my action, Mr. Holmes."
"Proceed," said my friend.
Dr. Sterndale drew from his pocket a paper packet and laid it upon the table. On the outside was written "Radix pedis diaboli" with a red poison label beneath it. He pushed it towards me. "I understand that you are a doctor, sir. Have you ever heard of this preparation?"
"Devil's-foot root! No, I have never heard of it."
"It is no reflection upon your professional knowledge," said he, "for I believe that, save for one sample in a laboratory at Buda, there is no other specimen in Europe. It has not yet found its way either into the pharmacopoeia or into the literature of toxicology. The root is shaped like a foot, half human, half goatlike; hence the fanciful name given by a botanical missionary. It is used as an ordeal poison by the medicine-men in certain districts of West Africa and is kept as a secret among them. This particular specimen I obtained under very extraordinary circumstances in the Ubangi country." He opened the paper as he spoke and disclosed a heap of reddish-brown, snuff-like powder.
"Well, sir?" asked Holmes sternly.
"I am about to tell you, Mr. Holmes, all that actually occurred, for you already know so much that it is clearly to my interest that you should know all. I have already explained the relationship in which I stood to the Tregennis family. For the sake of the sister I was friendly with the brothers. There was a family quarrel about money which estranged this man Mortimer, but it was supposed to be made up, and I afterwards met him as I did the others. He was a sly, subtle, scheming man, and several things arose which gave me a suspicion of him, but I had no cause for any positive quarrel.
"One day, only a couple of weeks ago, he came down to my cottage and I showed him some of my African curiosities. Among other things I exhibited this powder, and I told him of its strange properties, how it stimulates those brain centres which control the emotion of fear, and how either madness or death is the fate of the unhappy native who is subjected to the ordeal by the priest of his tribe. I told him also how powerless European science would be to detect it. How he took it I cannot say, for I never left the room, but there is no doubt that it was then, while I was opening cabinets and stooping to boxes, that he managed to abstract some of the devil's-foot root. I well remember how he plied me with questions as to the amount and the time that was needed for its effect, but I little dreamed that he could have a personal reason for asking.
"I thought no more of the matter until the vicar's telegram reached me at Plymouth. This villain had thought that I would be at sea before the news could reach me, and that I should be lost for years in Africa. But I returned at once. Of course, I could not listen to the details without feeling assured that my poison had been used. I came round to see you on the chance that some other explanation had suggested itself to you. But there could be none. I was convinced that Mortimer Tregennis was the murderer; that for the sake of money, and with the idea, perhaps, that if the other members of his family were all insane he would be the sole guardian of their joint property, he had used the devil's-foot powder upon them, driven two of them out of their senses, and killed his sister Brenda, the one human being whom I have ever loved or who has ever loved me. There was his crime; what was to be his punishment?
"Should I appeal to the law? Where were my proofs? I knew that the facts were true, but could I help to make a jury of countrymen believe so fantastic a story? I might or I might not. But I could not afford to fail. My soul cried out for revenge. I have said to you once before, Mr. Holmes, that I have spent much of my life outside the law, and that I have come at last to be a law to myself. So it was even now. I determined that the fate which he had given to others should be shared by himself. Either that or I would do justice upon him with my own hand. In all England there can be no man who sets less value upon his own life than I do at the present moment.
"Now I have told you all. You have yourself supplied the rest. I did, as you say, after a restless night, set off early from my cottage. I foresaw the difficulty of arousing him, so I gathered some gravel from the pile which you have mentioned, and I used it to throw up to his window. He came down and admitted me through the window of the sitting-room. I laid his offence before him. I told him that I had come both as judge and executioner. The wretch sank into a chair, paralyzed at the sight of my revolver. I lit the lamp, put the powder above it, and stood outside the window, ready to carry out my threat to shoot him should he try to leave the room. In five minutes he died. My God! how he died! But my heart was flint, for he endured nothing which my innocent darling had not felt before him. There is my story, Mr. Holmes. Perhaps, if you loved a woman, you would have done as much yourself. At any rate, I am in your hands. You can take what steps you like. As I have already said, there is no man living who can fear death less than I do."
Holmes sat for some little time in silence.
"What were your plans?" he asked at last.
"I had intended to bury myself in central Africa. My work there is but half finished."
"Go and do the other half," said Holmes. "I, at least, am not prepared to prevent you."
Dr. Sterndale raised his giant figure, bowed gravely, and walked from the arbour. Holmes lit his pipe and handed me his pouch.
"Some fumes which are not poisonous would be a welcome change," said he. "I think you must agree, Watson, that it is not a case in which we are called upon to interfere. Our investigation has been independent, and our action shall be so also. You would not denounce the man?"
"Certainly not," I answered.
"I have never loved, Watson, but if I did and if the woman I loved had met such an end, I might act even as our lawless lion-hunter has done. Who knows? Well, Watson, I will not offend your intelligence by explaining what is obvious. The gravel upon the window-sill was, of course, the starting-point of my research. It was unlike anything in the vicarage garden. Only when my attention had been drawn to Dr. Sterndale and his cottage did I find its counterpart. The lamp shining in broad daylight and the remains of powder upon the shield were successive links in a fairly obvious chain. And now, my dear Watson, I think we may dismiss the matter from our mind and go back with a clear conscience to the study of those Chaldean roots which are surely to be traced in the Cornish branch of the great Celtic speech."
Arthur Conan Doyle (1859 – 1930)
His Last Bow (from: The Adventure of the Devil's Foot)
fleursdumal.nl magazine
More in: Archive C-D, Arthur Conan Doyle, Doyle, Arthur Conan
---
Oscar Wilde
(1854 – 1900)
The Teacher of Wisdom
From his childhood he had been as one filled with the perfect knowledge of God, and even while he was yet but a lad many of the saints, as well as certain holy women who dwelt in the free city of his birth, had been stirred to much wonder by the grave wisdom of his answers.
And when his parents had given him the robe and the ring of manhood he kissed them, and left them and went out into the world, that he might speak to the world about God. For there were at that time many in the world who either knew not God at all, or had but an incomplete knowledge of Him, or worshipped the false gods who dwell in groves and have no care of their worshippers.
And he set his face to the sun and journeyed, walking without sandals, as he had seen the saints walk, and carrying at his girdle a leathern wallet and a little water-bottle of burnt clay.
And as he walked along the highway he was full of the joy that comes from the perfect knowledge of God, and he sang praises unto God without ceasing; and after a time he reached a strange land in which there were many cities.
And he passed through eleven cities. And some of these cities were in valleys, and others were by the banks of great rivers, and others were set on hills. And in each city he found a disciple who loved him and followed him, and a great multitude also of people followed him from each city, and the knowledge of God spread in the whole land, and many of the rulers were converted, and the priests of the temples in which there were idols found that half of their gain was gone, and when they beat upon their drums at noon none, or but a few, came with peacocks and with offerings of flesh as had been the custom of the land before his coming.
Yet the more the people followed him, and the greater the number of his disciples, the greater became his sorrow. And he knew not why his sorrow was so great. For he spake ever about God, and out of the fulness of that perfect knowledge of God which God had Himself given to him.
And one evening he passed out of the eleventh city, which was a city of Armenia, and his disciples and a great crowd of people followed after him; and he went up on to a mountain and sat down on a rock that was on the mountain, and his disciples stood round him, and the multitude knelt in the valley.
And he bowed his head on his hands and wept, and said to his Soul, 'Why is it that I am full of sorrow and fear, and that each of my disciples is as an enemy that walks in the noonday?'
And his Soul answered him and said, 'God filled thee with the perfect knowledge of Himself, and thou hast given this knowledge away to others. The pearl of great price thou hast divided, and the vesture without seam thou hast parted asunder. He who giveth away wisdom robbeth himself. He is as one who giveth his treasure to a robber. Is not God wiser than thou art? Who art thou to give away the secret that God hath told thee? I was rich once, and thou hast made me poor. Once I saw God, and now thou hast hidden Him from me.'
And he wept again, for he knew that his Soul spake truth to him, and that he had given to others the perfect knowledge of God, and that he was as one clinging to the skirts of God, and that his faith was leaving him by reason of the number of those who believed in him.
And he said to himself, 'I will talk no more about God. He who giveth away wisdom robbeth himself'
And after the space of some hours his disciples came near him and bowed themselves to the ground and said, 'Master, talk to us about God, for thou hast the perfect knowledge of God, and no man save thee hath this knowledge.'
And he answered them and said, 'I will talk to you about all other things that are in heaven and on earth, but about God I will not talk to you. Neither now, nor at any time, will I talk to you about God.'
And they were wroth with him and said to him, 'Thou hast led us into the desert that we might hearken to thee. Wilt thou send us away hungry, and the great multitude that thou hast made to follow thee?'
And he answered them and said, 'I will not talk to you about God.'
And the multitude murmured against him and said to him 'Thou hast led us into the desert, and hast given us no food to eat. Talk to us about God and it will suffice us.'
But he answered them not a word. For he knew that if he spake to them about God he would give away his treasure.
And his disciples went away sadly, and the multitude of people returned to their own homes. And many died on the way.
And when he was alone he rose up and set his face to the moon, and journeyed for seven moons, speaking to no man nor making any answer. And when the seventh moon had waned he reached that desert which is the desert of the Great River. And having found a cavern in which a Centaur had once dwelt, he took it for his place of dwelling, and made himself a mat of reeds on which to lie, and became a hermit. And every hour the Hermit praised God that He had suffered him to keep some knowledge of Him and of His wonderful greatness.
Now, one evening, as the Hermit was seated before the cavern in which he had made his place of dwelling, he beheld a young man of evil and beautiful face who passed by in mean apparel and with empty hands. Every evening with empty hands the young man passed by, and every morning he returned with his hands full of purple and pearls. For he was a Robber and robbed the caravans of the merchants.
And the Hermit looked at him and pitied him. But he spake not a word. For he knew that he who speaks a word loses his faith.
And one morning, as the young man returned with his hands full of purple and pearls, he stopped and frowned and stamped his foot upon the sand, and said to the Hermit: 'Why do you look at me ever in this manner as I pass by? What is it that I see in your eyes? For no man has looked at me before in this manner. And the thing is a thorn and a trouble to me.'
And the Hermit answered him and said, 'What you see in my eyes is pity. Pity is what looks out at you from my eyes.'
And the young man laughed with scorn, and cried to the Hermit in a bitter voice, and said to him, 'I have purple and pearls in my hands, and you have but a mat of reeds on which to lie. What pity should you have for me? And for what reason have you this pity?'
'I have pity for you,' said the Hermit, 'because you have no knowledge of God.'
'Is this knowledge of God a precious thing?' asked the young man, and he came close to the mouth of the cavern.
'It is more precious than all the purple and the pearls of the world,' answered the Hermit.
'And have you got it?' said the young Robber, and he came closer still.
'Once, indeed,' answered the Hermit, 'I possessed the perfect knowledge of God. But in my foolishness I parted with it, and divided it amongst others. Yet even now is such knowledge as remains to me more precious than purple or pearls.'
And when the young Robber heard this he threw away the purple and the pearls that he was bearing in his hands, and drawing a sharp sword of curved steel he said to the Hermit, 'Give me, forthwith, this knowledge of God that you possess, or I will surely slay you. Wherefore should I not slay him who has a treasure greater than my treasure?'
And the Hermit spread out his arms and said, 'Were it not better for me to go unto the uttermost courts of God and praise Him, than to live in the world and have no knowledge of Him? Slay me if that be your desire. But I will not give away my knowledge of God.'
And the young Robber knelt down and besought him, but the Hermit would not talk to him about God, nor give him his Treasure, and the young Robber rose up and said to the Hermit, 'Be it as you will. As for myself, I will go to the City of the Seven Sins, that is but three days' journey from this place, and for my purple they will give me pleasure, and for my pearls they will sell me joy.' And he took up the purple and the pearls and went swiftly away.
And the Hermit cried out and followed him and besought him. For the space of three days he followed the young Robber on the road and entreated him to return, nor to enter into the City of the Seven Sins.
And ever and anon the young Robber looked back at the Hermit and called to him, and said, 'Will you give me this knowledge of God which is more precious than purple and pearls? If you will give me that, I will not enter the city.'
And ever did the Hermit answer, 'All things that I have I will give thee, save that one thing only. For that thing it is not lawful for me to give away.
And in the twilight of the third day they came nigh to the great scarlet gates of the City of the Seven Sins. And from the city there came the sound of much laughter.
And the young Robber laughed in answer, and sought to knock at the gate. And as he did so the Hermit ran forward and caught him by the skirts of his raiment, and said to him: 'Stretch forth your hands, and set your arms around my neck, and put your ear close to my lips, and I will give you what remains to me of the knowledge of God.' And the young Robber stopped.
And when the Hermit had given away his knowledge of God, he fell upon the ground and wept, and a great darkness hid him from the city and the young Robber, so that he saw them no more.
And as he lay there weeping he was ware of One who was standing beside him; and He who was standing beside him had feet of brass and hair like fine wool. And He raised the Hermit up, and said to him: 'Before this time thou hadst the perfect knowledge of God. Now thou shalt have the perfect love of God. Wherefore art thou weeping?' And He kissed him.
Oscar Wilde, 1894
fleursdumal.nl magazine
More in: Archive W-X, Wilde, Oscar, Wilde, Oscar
---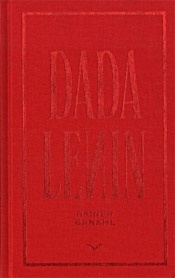 DADALENIN reconstructs and speculates about how Dada and Lenin had more in common than is usually assumed. The book points to some of the tragicomic aspects of their parallel and overlapping artistic and political histories in order to question the unfulfilled legacy of the avant-garde. In Rainer Ganahl's voluminous series of works DADA and Lenin are abundant sources of historical imagination. To dive into the historical situation Ganahl uses a variety of artistic media and techniques–ranging from animation movies to theatre performances, from ink drawings to bronze sculptures, departing from a number of historical details and catch phrases, from the no-man's land between porn, terror and the history of the avant-gardes.
Dadalenin
Rainer Ganahl
Publisher Taube
ISBN 9783981451849
608 p,
ills in colour & bw,
15 x 23 cm, hb, English
€25.00
fleursdumal.nl magazine
More in: - Book News, Archive G-H, Art & Literature News, Dada, Dadaïsme
---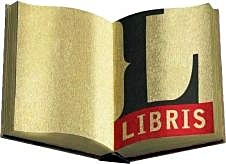 Shortlist Libris Literatuur Prijs 2017
De schrijvers Walter van den Berg, Alfred Birney, Arnon Grunberg, Jeroen Olyslaegers, Marja Pruis en Lize Spit maken nog kans op het winnen van de prestigieuze Libris Literatuur Prijs en de bijbehorende 50.000 euro.
De vakjury, die naast Janine van den Ende (medeoprichter en bestuurslid VandenEnde Foundation) bestaat uit Kees 't Hart, Michel Krielaars, Anna Luyten en Marrigje Paijmans, zal op 8 mei a.s. bekend maken welke van deze zes romans zij als de beste van het afgelopen jaar beschouwt. Nieuwsuur zendt die avond live een reportage uit van de prijsuitreiking in het Amstel Hotel te Amsterdam. Vorig jaar won Connie Palmen de prijs met Jij zegt het.
De zes genomineerde auteurs ontvingen elk 2.500 euro.
Schuld
Walter van den Berg
Welkom in het universum van Walter van den Berg: de harde wereld van Amsterdam Nieuw-West. Waar mannen hangen in snackbars, rijden in Nissan Sunny's en lopen op badslippers – en hun vrouw slaan. De pientere Kevin maakt gejatte laptops schoon en verkoopbaar. Vieze filmpjes die hij hierbij vindt zet hij online en de vreemdgangers belt hij op. Om ze te laten zien dat het hun schuld is. Om maar met iemand te kunnen praten. Maar dan komt zijn vader, ex-charmezanger 'Zingende Ron', uit de bak. Sommige schulden worden nooit afgelost.
De tolk van Java
Alfred Birney
Voor een Helmondse schoenmakersdochter, een Indische voormalige oorlogstolk en hun zoon – de verteller – bestaat er geen heden. Er is alleen een belast verleden: de jeugd van de moeder tijdens de Tweede Wereldoorlog in Brabant; de jeugd van de vader, die na de oorlog van Oost-Java naar Nederland vlucht; en de jeugd van de verteller die, geterroriseerd door zijn paranoïde vader, zijn tienerjaren op een internaat doorbrengt. Jarenlang zal hij zijn ouders achtervolgen met vragen over de oorlog, die ook hij als een zware last met zich meedraagt. Hun verhalen zijn spannend, hilarisch, gruwelijk, treurig en rauw. Hun onderlinge verhouding is afwijkend: ze zijn eerder tot elkaar veroordeeld dan dat ze een liefhebbende band hebben, met de herinnering als hun gezamenlijke vijand.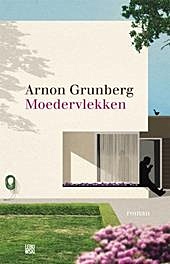 Moedervlekken
Arnon Grunberg
Otto Kadoke werkt als psychiater in een crisiscentrum: zijn specialiteit is suicide-preventie, hij dient mensen met een doodswens voor het leven te behouden. Wanneer hij op een dag bij zijn oude en hulpbehoevende moeder op bezoek gaat, doet een van de Nepalese verzorgsters de deur open, gehuld in slechts een handdoek. De psychiater, die zich altijd aan het protocol houdt, wordt overmand door gevoelens van liefde voor het meisje, met als gevolg dat hij de verzorging voor zijn moeder voortaan alleen dient te organiseren.
Kadoke is kinderloos, van middelbare leeftijd, maar niet onaantrekkelijk voor artsen in opleiding: hij heeft er menig weten te verleiden. Na opnieuw een grensoverschrijdende ontmoeting, ditmaal met een suïcidale jonge vrouw, lopen het professionele en privéleven van Kadoke definitief in het honderd: zijn moeders huis wordt een ambulant crisiscentrum.
Moedervlekken is een genadeloos eerlijke roman over de liefde van een zoon voor zijn moeder en vader, en vice versa. Een boek over twee mensen die niet kunnen leven – en niet dood kunnen gaan – zonder elkaar. Het markeert een nieuwe fase in Arnon Grunberg's veelomvattende schrijverschap: zorg en liefde sluiten elkaar niet langer uit. Ondanks verlies en pijn blijkt het mogelijk liefde voor het leven te voelen.
Wil
Jeroen Olyslaegers
Het is oorlog. Antwerpen wordt bezet door geweld en wantrouwen. Wilfried Wils acht zichzelf een dichter in wording, maar moet tegelijk zien te overleven als hulpagent. De mooie Yvette wordt verliefd op hem en haar broer Lode is een waaghals die zijn nek uitsteekt voor joden. Wilfrieds artistieke mentor, Nijdig Baardje, wil juist alle joden vernietigen. Onbehaaglijk laverend tussen twee werelden, probeert Wilfried te overleven terwijl de jacht op de joden onverminderd verdergaat. Jaren later vertelt hij zijn verhaal aan een van zijn nakomelingen. Een ambitieuze, veelzijdige roman die de lezer niet los zal laten. Olyslaegers bewees zijn meesterschap al eerder, maar met WIL zal hij menigeen volstrekt verrassen.
Zachte riten
Marja Pruis
'Lucas zwemt voor me uit, met zijn korte krachtige slag. Hij zweeft op een vaste afstand in mijn geheugen, waarom kan ik hem niet inhalen, terwijl ik denk dat ik almaar harder zwem?' Guusje Bouhuys, poëziedocente, huisvriendin, zus, heeft haar leven op de rem gezet. Als haar beste vriend wordt beschuldigd van plagiaat en een dierbare collega doodziek blijkt, beseft ze dat ze haar zorgvuldig geconserveerde universum zal moeten verlaten. In een absorberende stijl, ironisch en bitterzoet, schrijft Marja Pruis over het verlangen trouw te blijven aan de mensen die met je meelopen, ook als ze er niet meer zijn. Kun je een ander redden, behoeden voor de val? Kun je jezelf bewaren als in een gedicht? Zachte riten gaat over de conflictsituaties van de menselijke ziel, de betekenis van poëzie en de plaats van liefde in ons leven. Marja Pruis schreef onder meer de veelgeprezen romans De vertrouweling en Atoomgeheimen en het biografische portret Als je weg bent. Over Patricia de Martelaere, dat vijf drukken behaalde. Ze is gerenommeerd criticus en columniste voor De Groene Amsterdammer. Haar essaybundel Kus me, straf me. Over lezen en schrijven, liefde en verraad werd genomineerd voor de AKO Literatuurprijs en won de Jan Hanlo Essayprijs.

Het smelt
Lize Spit
1988 is een bijzonder jaar voor het kleine, Vlaamse Bovenmeer: behalve Eva worden er slechts twee andere kinderen geboren, Pim en Laurens. De drie maken er hun hele jeugd samen het beste van. Tot de bloedhete zomer van 2002; de jongens worden pubers met snode plannen. De verlegen Eva kan meedoen of oprotten. Die keuze is geen keuze.
De Libris Literatuur Prijs wordt toegekend voor de beste oorspronkelijk Nederlandstalige roman. Met de prijs is een geldbedrag van in totaal 65.000 euro gemoeid (2.500 euro voor de zes genomineerde auteurs en 50.000 euro voor de winnaar). De prijs is gemodelleerd naar de Britse Booker Prize. Dat houdt in dat er een longlist wordt gemaakt, gevolgd door zes nominaties, waarna tot slot de prijswinnaar wordt bekend gemaakt tijdens het traditionele galadiner in het Amstel Hotel te Amsterdam. De voorzitter komt uit een maatschappelijke sector buiten de literatuur. De overige vier leden zijn werkzaam als literatuurwetenschapper, criticus en/of auteur.
# Meer informatie op website Libris Literatuur Prijs
fleursdumal.nl magazine
More in: - Book News, - Bookstores, Arnon Grunberg, Art & Literature News, FICTION & NONFICTION ARCHIVE, Literary Events
---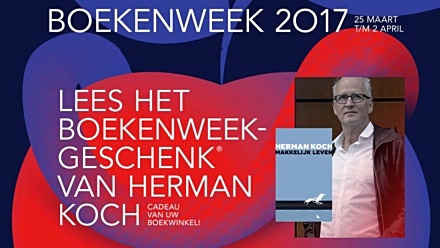 Boekenweekgeschenk van Herman Koch
Cadeau van uw boekhandel bij besteding van € 12,50 aan Nederlandstalige boeken
Synopsis Makkelijk leven
Tom Sanders is een gevierd schrijver van zelfhulpboeken en hij leidt een gelukkig leven met Julia en twee volwassen zonen, van wie de jongste, Stefan, zijn oogappel is. Tijdens een verjaardagsfeestje voor Julia staat hun schoondochter Hanna – op wie Tom en Julia niet dol zijn – opeens voor de deur. Snikkend vertelt ze dat ze door Stefan is geslagen en dat dat niet de eerste keer is. Moet Tom zijn lievelingszoon Stefan aanspreken op zijn gedrag? Of loont het misschien meer om de adviezen uit zijn zelfhulpboeken in praktijk te brengen, zoals zijn bekende richtlijn 'Probeer problemen niet altijd op te lossen door eraan te denken; vaak worden ze eerder opgelost door er niet aan te denken'?
Thema Verboden vruchten
De mens is genotzuchtig. Maar toegeven aan genot levert soms strijd op, met ons geweten, onze levensovertuiging, onze omgeving en onze fysieke dan wel geestelijke grenzen. Wel willen, niet mogen, toch doen: verboden vruchten, zowel in het leven als in de letteren. Wie kent ze niet: de drank- en drugsverslaafden in Meriswin (Hafid Bouazza), Hallo Muur (Erik Jan Harmens), Angst en walging in Las Vegas (Hunter S. Thomson) en
Naamloos (Pepijn Lanen), de gokkers in Alles of niets (Khalid Boudou), de seksjunks in De 120 dagen van Sodom (Marquis de Sade), Mieke Maaike's obscene jeugd (Louis Paul Boon) en Lolita (Nabokov), de troosteters in Chocolat (Joanne Harris), de vreetzakken in de Romeinse klassieker Satyricon (passage Het feestmaal bij Trimalchio) en de kannabalist in De maagd Marino (Yves Petry). En natuurlijk de overspeligen zoals beschreven in De buitenvrouw (Joost Zwagerman), Godin, held (Gustaaf Peek), Komt een vrouw bij de dokter(Kluun) en Mélodie d'Amour (Margriet de Moor).
Boekenweekessay bij het thema Verboden vruchten
Voor maar € 3,50 in uw boekwinkel
Libris Literatuur Prijswinnares Connie Palmen (Prometheus) schreef het Boekenweekessay 2017 bij het thema van de Boekenweek 2017: Verboden vruchten. Titel: De zonde van de vrouw.
In de bibliotheek
De Boekenweek is het literaire hoogtepunt van het jaar. De Openbare Bibliotheken grijpen dit evenement jaarlijks aan om de mooiste boeken te presenteren die zij in huis hebben. Uiteraard heeft de bibliotheek ook veel boeken bij het thema van de Boekenweek 2017: Verboden vruchten. (lees op deze pagina meer over het thema).
Boekenweekmagazine: haal gratis bij de bibliotheek
BOEKENWEEK 2017 van 25 maart tot en met 2 april
fleursdumal.nl magazine
More in: - Book Lovers, - Bookstores, Boekenweek, FICTION & NONFICTION ARCHIVE, Illustrators, Illustration, Joost Zwagerman, Literary Events, Louis Paul Boon, Marquis de Sade
---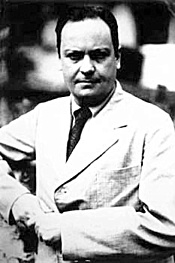 Genomineerden E. du Perronprijs 2016: Rodaan Al Galidi, Stefan Hertmans en Carolijn Visser – Arnon Grunberg houdt bij de prijsuitreiking de E. du Perronlezing donderdagavond 13 april 2017 in Tilburg
De schrijvers Rodaan Al Galidi, Stefan Hertmans en Carolijn Visser zijn genomineerd voor de E. du Perronprijs 2016. De prijs wordt toegekend aan personen of instellingen die met een cultuuruiting in brede zin een bijdrage leveren aan een beter begrip van de multiculturele samenleving. De uitreiking vindt plaats op donderdagavond 13 april 2017 bij het brabants kenniscentrum kunst en cultuur (bkkc) in Tilburg. Dan houdt Arnon Grunberg de E. du Perronlezing met als titel 'Het paradijs'.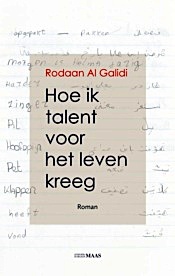 Rodaan Al Galidi – Hoe ik talent voor het leven kreeg (Uitgeverij Jurgen Maas)
Rodaan Al Galidi doet ons verslag van de leerschool die de Nederlandse asielprocedure is. Negen jaar wacht de hoofdpersoon Semmier Kariem op een beschikking in een van de vestigingen van het AZC. Negen jaar tussen aankomst in Nederland op de vlucht voor fysieke bedreiging en definitieve toelating wordt in dit verhaal invoelbaar als een oneindige mentale nekklem. Dat is het leergeld voor vluchtelingen die niet op uitnodiging de landsgrenzen passeren. Leerschool of wachtkamer, het talent van Rodaan Al Galidi is gerijpt. Deze vertellingen in de vorm van brieven aan een geïnteresseerde buitenstaander gericht laten ons alle kanten van hoop, lethargie, opstandigheid, beklag en ironie zien. De bewoners van het AZC leven op een mix van herinneringen, volharding, wanhoop; kortom overlevingsdrift. Het verslag is introspectief, zakelijk, ironisch en soms ronduit Kafkaësk. Met zijn stijl schraagt de verteller zijn bestaan en geeft hij vaart aan een eindeloos vertraagde tijd.
Stefan Hertmans – De bekeerlinge (Uitgeverij De Bezige Bij)
Bekering is een van de meest ingrijpende keuzes die een mens kan maken. Zij rukt het individu uit zijn vertrouwde verband dat bepaald wordt door afstamming en traditie. Toebehoren biedt vertrouwdheid en bescherming. Dit aanbod, deze burcht af te wijzen en te verlaten, te vluchten is een onomkeerbare daad. De bekeerling moet koersen op onbekende instrumenten: een nieuw geloof, een vreemde taal, een onbekend bestaan in een onbekend gebied. Stefan Hertmans voert ons mee in het historische verhaal van Vigdis Adelaïs, die uit liefde besluit een Joodse jongeman te volgen. Het is het einde van de 11e eeuw. Het sentiment van kruistochten hangt in de lucht. Een millennium later volgt Hertmans deze vlucht, fysiek door het landschap met gebruikmaking van bronnen en verbeelding. Verstoting, bedreiging en vlucht zijn van alle tijden. Hertmans is in staat om op heel persoonlijke manier het universele en bijzondere hiervan open te schrijven in een overtuigende roman.
Carolijn Visser – Selma. Aan Hitler ontsnapt, gevangene van Mao (Uitgeverij Augustus)
De titel van deze documentaire vertelling herinnert ons onmiddellijk aan het literaire cliché dat niets zo onwaarschijnlijk is als het leven zelf. Selma, een Joodse overlevende van de Holocaust, besluit met haar Chinese echtgenoot mee te gaan naar China in de jaren vijftig. Wat haar te wachten staat is het lot van intellectuelen en buitenlanders in de periode van de Culturele Revolutie. Het is de verdienste van Carolijn Visser om het onbeschrijfelijke glashelder aan ons te presenteren. Dat doet ze door vaardig te beschrijven wat er aan informatie bewaard is gebleven, maar net zo goed door betekenisvolle leemtes achter te laten. Selma is twee keer slachtoffer geworden van etnische uitsluiting. Ze staat niet voor grotere gehelen, ze was een individu dat voortdurend onder bedreiging van grotere verbanden, ideologieën leefde en uiteindelijk ook vermalen werd. Selma is een monument voor het kwetsbare individu.
E. du Perronprijs
De E. du Perronprijs is een initiatief van de gemeente Tilburg, de School of Humanities van Tilburg University en brabants kenniscentrum kunst en cultuur (bkkc). De prijs is bedoeld voor personen of instellingen die, net als Du Perron in zijn tijd, grenzen signaleren en doorbreken die wederzijds begrip tussen verschillende bevolkingsgroepen in de weg staan. De prijs bestaat uit een geldbedrag van €2500 euro en een textiel object, ontworpen door [NAAM] en vervaardigd bij het TextielMuseum. In 2015 won Ilja Leonard Pfeijffer de prijs voor zijn dichtbundel Idyllen, zijn pamflet Gelukszoekers en zijn columns in NRC Next. Andere laureaten waren onder meer Warna Oosterbaan & Theo Baart (2014), Mohammed Benzakour (2013), Koen Peeters (2012), Ramsey Nasr (2011), Alice Boot & Rob Woortman (2010), Abdelkader Benali (2009) en Adriaan van Dis (2008).
# Meer informatie over de du Perronprijs op website Tilburg University
fleursdumal.nl magazine
More in: - Book Lovers, Archive O-P, Art & Literature News, Eddy du Perron, Literary Events
---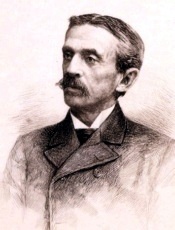 The Griffin and the Minor Canon
by Frank Stockton
Over the great door of an old, old church which stood in a quiet town of a faraway land there was carved in stone the figure of a large griffin. The old-time sculptor had done his work with great care, but the image he had made was not a pleasant one to look at. It had a large head, with enormous open mouth and savage teeth; from its back arose great wings, armed with sharp hooks and prongs; it had stout legs in front, with projecting claws, but there were no legs behind–the body running out into a long and powerful tail, finished off at the end with a barbed point. This tail was coiled up under him, the end sticking up just back of his wings.
The sculptor, or the people who had ordered this stone figure, had evidently been very much pleased with it, for little copies of it, also of stone, had been placed here and there along the sides of the church, not very far from the ground so that people could easily look at them, and ponder on their curious forms. There were a great many other sculptures on the outside of this church–saints, martyrs, grotesque heads of men, beasts, and birds, as well as those of other creatures which cannot be named, because nobody knows exactly what they were; but none were so curious and interesting as the great griffin over the door, and the little griffins on the sides of the church.
A long, long distance from the town, in the midst of dreadful wilds scarcely known to man, there dwelt the Griffin whose image had been put up over the church door. In some way or other, the old-time sculptor had seen him and afterward, to the best of his memory, had copied his figure in stone.
The Griffin had never known this, until, hundreds of years afterward, he heard from a bird, from a wild animal, or in some manner which it is not now easy to find out, that there was a likeness of him on the old church in the distant town.
Now, this Griffin had no idea how he looked. He had never seen a mirror, and the streams where he lived were so turbulent and violent that a quiet piece of water, which would reflect the image of anything looking into it, could not be found. Being, as far as could be ascertained, the very last of his race, he had never seen another griffin. Therefore it was that, when he heard of this stone image of himself, he became very anxious to know what he looked like, and at last he determined to go to the old church, and see for himself what manner of being he was.
So he started off from the dreadful wilds, and flew on and on until he came to the countries inhabited by men, where his appearance in the air created great consternation; but he alighted nowhere, keeping up a steady flight until he reached the suburbs of the town which had his image on its church. Here, late in the afternoon, he lighted in a green meadow by the side of a brook, and stretched himself on the grass to rest. His great wings were tired, for he had not made such a long flight in a century, or more.
The news of his coming spread quickly over the town, and the people, frightened nearly out of their wits by the arrival of so strange a visitor, fled into their houses, and shut themselves up. The Griffin called loudly for someone to come to him but the more he called, the more afraid the people were to show themselves. At length he saw two laborers hurrying to their homes through the fields, and in a terrible voice he commanded them to stop. Not daring to disobey, the men stood, trembling.
"What is the matter with you all?" cried the Griffin. "Is there not a man in your town who is brave enough to speak to me?"
"I think," said one of the laborers, his voice shaking so that his words could hardly be understood, "that-perhaps–the Minor Canon–would come."
"Go, call him, then" said the Griffin; "I want to see him."
The Minor Canon, who was an assistant in the old church, had just finished the afternoon services, and was coming out of a side door, with three aged women who had formed the weekday congregation. He was a young man of a kind disposition, and very anxious to do good to the people of the town. Apart from his duties in the church, where he conducted services every weekday, he visited the sick and the poor, counseled and assisted persons who were in trouble, and taught a school composed entirely of the bad children in the town with whom nobody else would have anything to do. Whenever the people wanted something difficult done for them, they always went to the Minor Canon. Thus it was that the laborer thought of the young priest when he found that someone must come and speak to the Griffin.
The Minor Canon had not heard of the strange event, which was known to the whole town except himself and the three old women and when he was informed of it, and was told that the Griffin had asked to see him, he was greatly amazed and frightened.
"Me!" he exclaimed. "He has never heard of me! What should he want with me?"
"Oh! you must go instantly!" cried the two men. "He is very angry now because he has been kept waiting so long; and nobody knows what may happen if you don't hurry to him."
The poor Minor Canon would rather have had his hand cut off than go out to meet an angry Griffin but he felt that it was his duty to go for it would be a woeful thing if injury should come to the people of the town because he was not brave enough to obey the summons of the Griffin. So, pale and frightened, he started off.
'Well," said the Griffin, as soon as the young man came near, "I am glad to see that there is someone who has the courage to come to me."
The Minor Canon did not feel very brave, but he bowed his head.
'Is this the town," said the Griffin, "where there is a church with a likeness of myself over one of the doors?"
The Minor Canon looked at the frightful creature before him and saw that it was, without doubt, exactly like the stone image on the church. "Yes," he said, "you are right."
"Well, then," said the Griffin, "will you take me to it? I wish very much to see it."
The Minor Canon instantly thought that if the Griffin entered the town without the people's knowing what he came for, some of them would probably be frightened to death, and so he sought to gain time to prepare their minds.
'It is growing dark, now," he said, very much afraid, as he spoke, that his words might enrage the Griffin, "and objects on the front of the church cannot be seen clearly. It will be better to wait until morning, if you wish to get a good view of the stone image of yourself."
"That will suit me very well," said the Griffin. "I see you are a man of good sense. I am tired, and I will take a nap here on this soft grass, while I cool my tail in the little stream that runs near me. The end of my tail gets red-hot when I am angry or excited, and it is quite warm now. So you may go; but be sure and come early tomorrow morning, and show me the way to the church."
The Minor Canon was glad enough to take his leave, and hurried into the town. In front of the church he found a great many people assembled to hear his report of his interview with the Griffin. When they found that he had not come to spread rum, but simply to see his stony likeness on the church, they showed neither relief nor gratification, but began to upbraid the Minor Canon for consenting to conduct the creature into the town.
'What could I do?" cried the young man. "If I should not bring him he would come himself, and, perhaps, end by setting fire to the town with his red-hot tail."
Still the people were not satisfied, and a great many plans were proposed to prevent the Griffin from coming into the town. Some elderly persons urged that the young men should go out and kill him; but the young men scoffed at such a ridiculous idea.
Then someone said that it would be a good thing to destroy the stone image, so that the Griffin would have no excuse for entering the town; and this plan was received with such favor that many of the people ran for hammers, chisels, and crowbars, with which to tear down and break up the stone griffin. But the Minor Canon resisted this plan with all the strength of his mind and body. He assured the people that this action would enrage the Griffin beyond measure, for it would be impossible to conceal from him that his image had been destroyed during the night. But the people were so determined to break up the stone griffin that the Minor Canon saw that there was nothing for him to do but to stay there and protect it. All night he walked up and down in front of the church door, keeping away the men who brought ladders, by which they might mount to the great stone griffin, and knock it to pieces with their hammers and crowbars. After many hours the people were obliged to give up their attempts, and went home to sleep; but the Minor Canon remained at his post till early morning, and then he hurried away to the field where he had left the Griffin.
The monster had just awakened, and rising to his forelegs and shaking himself he said that he was ready to go into the town. The Minor Canon, therefore, walked back, the Griffin flying slowly through the air, at a short distance above the head of his guide. Not a person was to be seen in the streets, and they went directly to the front of the church, where the Minor Canon pointed out the stone griffin.
The real Griffin settled down in the little square before the church and gazed earnestly at his sculptured likeness. For a long time he looked at it. First he put his head on one side, and then he put it on the other; then he shut his right eye and gazed with his left, after which he shut his left eye and gazed with his right. Then he moved a little to one side and looked at the image, then he moved the other way. After a while he said to the Minor Canon, who had been standing by all this time:
"It is, it must be, an excellent likeness! That breadth between the eyes, that expansive forehead, those massive jaws! I feel that it must resemble me. If there is any fault to find with it, it is that the neck seems a little stiff. But that is nothing. It is an admirable likeness–admirable!"
The Griffin sat looking at his image all the morning and all the afternoon. The Minor Canon had been afraid to go away and leave him, and had hoped all through the day that he would soon be satisfied with his inspection and fly away home. But by evening the poor young man was very tired, and felt that he must eat and sleep. He frankly said this to the Griffin, and asked him if he would not like something to eat. He said this because he felt obliged in politeness to do so, but as soon as he had spoken the words, he was seized with dread lest the monster should demand half a dozen babies, or some tempting repast of that kind.
"Oh, no," said the Griffin; 'I never eat between the equinoxes. At the vernal and at the autumnal equinox I take a good meal, and that lasts me for half a year. I am extremely regular in my habits, and do not think it healthful to eat at odd times. But if you need food, go and get it, and I will return to the soft grass where I slept last night and take another nap."
The next day the Griffin came again to the little square before the church, and remained there until evening, steadfastly regarding the stone griffin over the door. The Minor Canon came out once or twice to look at him, and the Griffin seemed very glad to see him; but the young clergyman could not stay as he had done before, for he had many duties to perform. Nobody went to the church, but the people came to the Minor Canon's house, and anxiously asked him how long the Griffin was going to stay.
"I do not know," he answered, "but I think he will soon be satisfied with regarding his stone likeness, and then he will go away."
But the Griffin did not go away. Morning after morning he came to the church; but after a time he did not stay there all day. He seemed to have taken a great fancy to the Minor Canon, and followed him about as he worked. He would wait for him at the side door of the church, for the Minor Canon held services every day, morning and evening, though nobody came now. "If anyone should come," he said to himself, "I must be found at my post." When the young man came out, the Griffin would accompany him in his visits to the sick and the poor, and would often look into the windows of the schoolhouse where the Minor Canon was teaching his unruly scholars. All the other schools were closed, but the parents of the Minor Canon's scholars forced them to go to school, because they were so bad they could not endure them all day at home–Griffin or no Griffin. But it must be said they generally behaved very well when that great monster sat up on his tail and looked in at the schoolroom window.
When it was found that the Griffin showed no sign of going away, all the people who were able to do so left the town. The canons and the higher officers of the church had fled away during the first day of the Griffin's visit, leaving behind only the Minor Canon and some of the men who opened the doors and swept the church. All the citizens who could afford it shut up their houses and traveled to distant parts, and only the working people and the poor were left behind. After some days these ventured to go about and attend to their business, for if they did not work they would starve. They were getting a little used to seeing the Griffin; and having been told that he did not eat between equinoxes, they did not feel so much afraid of him as before.
Day by day the Griffin became more and more attached to the Minor Canon. He kept near him a great part of the time, and often spent the night in front of the little house where the young clergyman lived alone. This strange companionship was often burdensome to the Minor Canon, but, on the other hand, he could not deny that he derived a great deal of benefit and instruction from it. The Griffin had lived for hundreds of years, and had seen much, and he told the Minor Canon many wonderful things.
"It is like reading an old book," said the young clergyman to himself; "but how many books I would have had to read before I would have found out what the Griffin has told me about the earth, the air, the water, about minerals, and metals, and growing things, and all the wonders of the world!"
Thus the summer went on, and drew toward its close. And now the people of the town began to be very much troubled again.
"It will not be long," they said, "before the autumnal equinox is here, and then that monster will want to eat. He will be dreadfully hungry, for he has taken so much exercise since his last meal. He will devour our children. Without doubt, he will eat them all. What is to be done?"
To this question no one could give an answer, but all agreed that the Griffin must not be allowed to remain until the approaching equinox. After talking over the matter a great deal, a crowd of the people went to the Minor Canon at a time when the Griffin was not with him.
'It is all your fault," they said, "that that monster is among us. You brought him here, and you ought to see that he goes away. It is only on your account that he stays here at all; for, although he visits his image every day, he is with you the greater part of the time. If you were not here, he would not stay. It is your duty to go away, and then he will follow you, and we shall be free from the dreadful danger which hangs over us."
"Go away!" cried the Minor Canon, greatly grieved at being spoken to in such a way. "Where shall I go? If I go to some other town, shall I not take this trouble there? Have I a right to do that?"
"No," said the people, "you must not go to any other town. There is no town far enough away. You must go to the dreadful wilds where the Griffin lives, and then he will follow you and stay there."
They did not say whether or not they expected the Minor Canon to stay there also, and he did not ask them anything about it. He bowed his head, and went into his house to think. The more he thought, the more clear it became to his mind that it was his duty to go away, and thus free the town from the presence of the Griffin.
That evening he packed a leathern bag full of bread and meat, and early the next morning he set out or his journey to the dreadful wilds. It was a long, weary, and doleful journey, especially after he had gone beyond the habitations of men; but the Minor Canon kept on bravely, and never faltered.
The way was longer than he had expected, and his provisions soon grew so scanty that he was obliged to eat but a little every day; but he kept up his courage, and pressed on, and, after many days of toilsome travel, he reached the dreadful wilds.
When the Griffin found that the Minor Canon had left the town he seemed sorry, but showed no desire to go and look for him. After a few days had passed he became much annoyed, and asked some of the people where the Minor Canon had gone. But, although the citizens had been so anxious that the young clergyman should go to the dreadful wilds, thinking that the Griffin would immediately follow him, they were now afraid to mention the Minor Canon's destination, for the monster seemed angry already, and if he should suspect their trick he would, doubtless, become very much enraged. So everyone said he did not know, and the Griffin wandered about disconsolate. One morning he looked into the Minor Canon's schoolhouse, which was always empty now, and thought that it was a shame that everything should suffer on account of the young man's absence.
"It does not matter so much about the church," he said, "for nobody went there; but it is a pity about the school. I think I will teach it myself until he returns."
It was the hour for opening the school, and the Griffin went inside and pulled the rope which rang the school bell. Some of the children who heard the bell ran in to see what was the matter, supposing it to be a joke of one of their companions; but when they saw the Griffin they stood astonished and scared.
"Go tell the other scholars," said the monster, "that school is about to open, and that if they are not all here in ten minutes I shall come after them."
In seven minutes every scholar was in place.
Never was seen such an orderly school. Not a boy or girl moved or uttered a whisper. The Griffin climbed into the master's seat, his wide wings spread on each side of him, because he could not lean back in his chair while they stuck out behind, and his great tail coiled around, in front of the desk, the barbed end sticking up, ready to tap any boy or girl who might misbehave.
The Griffin now addressed the scholars, telling them that he intended to teach them while their master was away. In speaking he tried to imitate, as far as possible, the mild and gentle tones of the Minor Canon; but it must be admitted that in this he was not very successful. He had paid a good deal of attention to the studies of the school, and he determined not to try to teach them anything new, but to review them in what they had been studying; so he called up the various classes, and questioned them upon their previous lessons. The children racked their brains to remember what they had learned. They were so afraid of the Griffin's displeasure that they recited as they had never recited before. One of the boys, far down in his class, answered so well that the Griffin was astonished.
'I should think you would be at the head," said he. "I am sure you have never been in the habit of reciting so well. Why is this?"
"Because I did not choose to take the trouble," said the boy, trembling in his boots. He felt obliged to speak the truth, for all the children thought that the great eyes of the Griffin could see right through them, and that he would know when they told a falsehood.
"You ought to be ashamed of yourself," said the Griffin. "Go down to the very tail of the class; and if you are not at the head in two days, I shall know the reason why."
The next afternoon this boy was Number One.
It was astonishing how much these children now learned of what they had been studying. It was as if they had been educated over again. The Griffin used no severity toward them, but there was a look about him which made them unwilling to go to bed until they were sure they knew their lessons for the next day.
The Griffin now thought that he ought to visit the sick and the poor; and he began to go about the town for this purpose. The effect upon the sick was miraculous. All, except those who were very ill indeed, jumped from their beds when they heard he was coming, and declared themselves quite well. To those who could not get up he gave herbs and roots, which none of them had ever before thought of as medicines, but which the Griffin had seen used in various parts of the world; and most of them recovered. But, for all that, they afterward said that, no matter what happened to them, they hoped that they should never again have such a doctor coming to their bedsides, feeling their pulses and looking at their tongues.
As for the poor, they seemed to have utterly disappeared. All those who had depended upon charity for their daily bread were now at work in some way or other; many of them offering to do odd jobs for their neighbors just for the sake of their meals–a thing which before had been seldom heard of in the town. The Griffin could find no one who needed his assistance.
The summer had now passed, and the autumnal equinox was rapidly approaching. The citizens were in a state of great alarm and anxiety. The Griffin showed no signs of going away, but seemed to have settled himself permanently among them. In a short time the day for his semiannual meal would arrive, and then what would happen? The monster would certainly be very hungry, and would devour all their children.
Now they greatly regretted and lamented that they had sent away the Minor Canon; he was the only one on whom they could have depended in this trouble, for he could talk freely with the Griffin, and so find out what could be done. But it would not do to be inactive. Some step must be taken immediately. A meeting of the citizens was called, and two old men were appointed to go and talk to the Griffin. They were instructed to offer to prepare a splendid dinner for him on equinox day-one which would entirely satisfy his hunger. They would offer him the fattest mutton, the most tender beef fish, and game of various sorts, and anything of the kind that he might fancy. If none of these suited, they were to mention that there was an orphan asylum in the next town.
"Anything would be better," said the citizens, "than to have our dear children devoured."
The old men went to the Griffin; but their propositions were not received with favor.
"From what I have seen of the people of this town," said the monster, "I do not think I could relish anything which was prepared by them. They appear to be all cowards and, therefore, mean and selfish. As for eating one of them, old or young, I could not think of it for a moment. In fact, there was only one creature in the whole place for whom I could have had any appetite, and that is the Minor Canon, who has gone away. He was brave, and good, and honest, and I think I should have relished him."
"Ah!" said one of the old men very politely, "in that case I wish we had not sent him to the dreadful wilds!"
"What!" cried the Griffin. "What do you mean? Explain instantly what you are talking about!"
The old man, terribly frightened at what he had said, was obliged to tell how the Minor Canon had been sent away by the people, in the hope that the Griffin might be induced to follow him.
When the monster heard this he became furiously angry. He dashed away from the old men, and, spreading his wings, flew backward and forward over the town. He was so much excited that his tail became red-hot, and glowed like a meteor against the evening sky. When at last he settled down in the little field where he usually rested, and thrust his tail into the brook, the steam arose like a cloud, and the water of the stream ran hot through the town. The citizens were greatly frightened, and bitterly blamed the old man for telling about the Minor Canon.
"It is plain," they said, "that the Griffin intended at last to go and look for him, and we should have been saved. Now who can tell what misery you have brought upon us."
The Griffin did not remain long in the little field. As soon as his tail was cool he flew to the town hall and rang the bell. The citizens knew that they were expected to come there; and although they were afraid to go, they were still more afraid to stay away; and they crowded into the hall. The Griffin was on the platform at one end, flapping his wings and walking up and down, and the end of his tail was still so warm that it slightly scorched the boards as he dragged it after him.
When everybody who was able to come was there, the Griffin stood still and addressed the meeting.
'I have had a very low opinion of you," he said, "ever since I discovered what cowards you are, but I had no idea that you were so ungrateful, selfish, and cruel as I now find you to be. Here was your Minor Canon, who labored day and night for your good, and thought of nothing else but how he might benefit you and make you happy; and as soon as you imagine yourselves threatened with a danger–for well I know you are dreadfully afraid of me–you send him off, caring not whether he returns or perishes, hoping thereby to save yourselves. Now, I had conceived a great liking for that young man, and had intended, in a day or two, to go and look him up. But I have changed my mind about him. I shall go and find him, but I shall send him back here to live among you, and I intend that he shall enjoy the reward of his labor and his sacrifices.
"Go, some of you, to the officers of the church, who so cowardly ran away when I first came here, and tell them never to return to this town under penalty of death. And if, when your Minor Canon comes back to you, you do not bow yourselves before him, put him in the highest place among you, and serve and honor him all his life, beware of my terrible vengeance! There were only two good things in this town: the Minor Canon and the stone image of myself over your church door. One of these you have sent away, and the other I shall carry away myself."
With these words he dismissed the meeting, and it was time, for the end of his tail had become so hot that there was danger of it setting fire to the building.
The next morning the Griffin came to the church, and tearing the stone image of himself from its fastenings over the great door he grasped it with his powerful forelegs and flew up into the air. Then, after hovering over the town for a moment, he gave his tail an angry shake and took up his flight to the dreadful wilds. When he reached this desolate region, he set the stone griffin upon a ledge of a rock which rose in front of the dismal cave he called his home. There the image occupied a position somewhat similar to that it had had over the church door; and the Griffin, panting with the exertion of carrying such an enormous load to so great a distance, lay down upon the ground and regarded it with much satisfaction. When he felt somewhat rested he went to look for the Minor Canon. He found the young man, weak and half starved, lying under the shadow of a rock. After picking him up and carrying him to his cave, the Griffin flew away to a distant marsh, where he procured some roots and herbs which he well knew were strengthening and beneficial to man, though he had never tasted them himself. After eating these the Minor Canon was greatly revived, and sat up and listened while the Griffin told him what had happened in the town.
"Do you know," said the monster, when he had finished, "that I have had, and still have, a great liking for you?"
"I am very glad to hear it," said the Minor Canon, with his usual politeness.
"I am not at all sure that you would be," said the Griffin, "if you thoroughly understood the state of the case; but we will not consider that now. If some things were different, other things would be otherwise. I have been so enraged by discovering the manner in which you have been treated that I have determined that you shall at last enjoy the rewards and honors to which you are entitled. Lie down and have a good sleep, and then I will take you back to the town."
As he heard these words, a look of trouble came over the young man's face.
"You need not give yourself any anxiety," said the Griffin, "about my return to the town. I shall not remain there. Now that I have that admirable likeness of myself in front of my cave, where I can sit at my leisure, and gaze upon its noble features and magnificent proportions, I have no wish to see that abode of cowardly and selfish people."
The Minor Canon, relieved from his fears, lay back, and dropped into a doze; and when he was sound asleep the Griffin took him up, and carried him back to the town. He arrived just before daybreak, and putting the young man gently on the grass in the little field where he himself used to rest, the monster, without having been seen by any of the people, flew back to his home.
When the Minor Canon made his appearance in the morning among the citizens, the enthusiasm and cordiality with which he was received were truly wonderful. He was taken to a house which had been occupied by one of the banished high officers of the place, and everyone was anxious to do all that could be done for his health and comfort. The people crowded into the church when he held services, so that the three old women who used to be his weekday congregation could not get to the best seats, which they had always been in the habit of taking; and the parents of the bad children determined to reform them at home, in order that he might be spared the trouble of keeping up his former school. The Minor Canon was appointed to the highest office of the old church, and before he died, he became a bishop.
During the first years after his return from the dreadful wilds, the people of the town looked up to him as a man to whom they were bound to do honor and reverence; but they often, also, looked up to the sky to see if there were any signs of the Griffin coming back. However, in the course of time, they learned to honor and reverence their former Minor Canon without the fear of being punished if they did not do so.
But they need never have been afraid of the Griffin. The autumnal equinox day came round, and the monster ate nothing. If he could not have the Minor Canon, he did not care for anything. So, lying down, with his eyes fixed upon the great stone griffin, he gradually declined, and died. It was a good thing for some of the people of the town that they did not know this.
If you should ever visit the old town, you would still see the little griffins on the sides of the church; but the great stone griffin that was over the door is gone.
Frank Stockton (1834-1902)
The Griffin and the Minor Canon
fleursdumal.nl magazine
More in: -Short Stories Archive, Archive S-T
---
Ton van Reen schreef de roman 'Geen Oorlog' toen hij 23 jaar oud was. Overtuigend beschrijft hij het leven van Jarde, een joodse jongen, in drie verschillende levensfasen. 'Geen Oorlog' is naast een roman over vervreemding, een scherpe kritiek op de moderne maatschappij, waarin iedereen langs elkaar heen leeft en waarin geen plaats is voor dromers.
Dagblad De Limburger: 'Een dichterlijke aanklacht tegen de oorlog en de vernietiging van het individu, geschreven in heldere beeldende taal, door een fascinerend natuurtalent.' De Volkskrant: 'Van Reen schrijft in een heel mooi Nederlands met een zuidelijk taalgebruik, dat randstedelingen soms vreemd zal voorkomen maar dat een warme klankkleur geeft aan zijn werk.' Deze uitgave van 'Geen Oorlog', met het oorspronkelijke omslag en in de originele vormgeving, verschijnt vijftig jaar na de eerste uitgave, ter gelegenheid van de vijfenzeventigste verjaardag van de schrijver.
Ton van Reen is schrijver en journalist. Hij schrijft romans, jeugdromans en kinderboeken. Hij is oprichter van de Stichting Lalibela in Ethiopië die vooral gehandicapte kinderen en dakloze ouderen helpt. Hij verblijft vaak in Afrika. Zijn bekendste boek voor de jeugd is 'De bende van de bokkenrijders' dat verfilmd werd tot een tv-serie. Zijn verzameld prozawerk, zeventien romans, novellen en verhalenbundels, verscheen in 2010 in twee delen, samen 1800 bladzijden, bij Uitgeverij De Geus. Bij Uitgeverij De Contrabas verschenen zijn verzamelde gedichten met de titel 'Blijvend vers'. In voorjaar 2016 verscheen zijn nieuwe roman 'De verdwenen stad' bij Uitgeverij In de Knipscheer.
 
Ton van Reen
Geen oorlog
Roman
Nederland
Paperback, 160 blz., € 8,90
ISBN 978-90-6265-922-7
Heruitgave (6de druk) 2016
fleursdumal.nl magazine
More in: - Book News, Archive Q-R, Reen, Ton van, Ton van Reen
---
Thomas Traherne
(1637 – 1674)
Innocence
But that which most I wonder at, which most
I did esteem my bliss, which most I boast,
And ever shall enjoy, is that within
I felt no stain, nor spot of sin.
No darkness then did overshade,
But all within was pure and bright,
No guilt did crush, nor fear invade
But all my soul was full of light.
A joyful sense and purity
Is all I can remember;
The very night to me was bright,
'Twas summer in December.
A serious meditation did employ
My soul within, which taken up with joy
Did seem no outward thing to note, but fly
All objects that do feed the eye.
While it those very objects did
Admire, and prize, and praise, and love,
Which in their glory most are hid,
Which presence only doth remove.
Their constant daily presence I
Rejoicing at, did see;
And that which takes them from the eye
Of others, offer'd them to me.
No inward inclination did I feel
To avarice or pride: my soul did kneel
In admiration all the day. No lust, nor strife,
Polluted then my infant life.
No fraud nor anger in me mov'd,
No malice, jealousy, or spite;
All that I saw I truly lov'd.
Contentment only and delight
Were in my soul. O Heav'n! what bliss
Did I enjoy and feel!
What powerful delight did this
Inspire! for this I daily kneel.
Whether it be that nature is so pure,
And custom only vicious; or that sure
God did by miracle the guilt remove,
And make my soul to feel his love
So early: or that 'twas one day,
Wherein this happiness I found;
Whose strength and brightness so do ray,
That still it seems me to surround;
What ere it is, it is a light
So endless unto me
That I a world of true delight
Did then and to this day do see.
That prospect was the gate of Heav'n, that day
The ancient light of Eden did convey
Into my soul: I was an Adam there
A little Adam in a sphere
Of joys! O there my ravish'd sense
Was entertain'd in Paradise,
And had a sight of innocence
Which was beyond all bound and price.
An antepast of Heaven sure!
I on the earth did reign;
Within, without me, all was pure;
I must become a child again.
Thomas Traherne
fleursdumal.nl magazine
More in: Archive S-T, Archive S-T, CLASSIC POETRY
---
Nieuwe tentoonstelling Schilderen met woorden. Een nieuwe kijk op de poëzie van Louis Couperus. 13 november 2016 – 8 mei 2017 in het Louis Couperus Museum.
Gedurende een groot deel van zijn leven (om precies te zijn 25 jaar) heeft Louis Couperus poëzie geschreven. Tot nu toe is er te weinig aandacht geschonken aan dit onderwerp.
Deze winter visualiseert het Louis Couperus Museum de dichtkunst van de Haagse schrijver door middel van afbeeldingen en beeldhouwwerk waardoor de schrijver was geïnspireerd.
Tentoonstelling
Aan de wanden worden representatieve gedichten of citaten daaruit groot weer gegeven, op textiel afgedrukt. Bij elk fragment komt een afbeelding te hangen die inhoudelijk in verband staat met het betreffende gedicht. Reproducties van schilderijen – in een enkel geval zelfs een beeldhouwwerk – hebben Couperus soms regelrecht tot voorbeeld gediend. Ook de doorwerking van zijn poëzie in zijn proza komt aan bod. Op de televisiemonitor is een voordracht van zijn dichtkunst door acteur Joop Keesmaat te zien en te horen.
De expositie is gecentreerd rond 5 thema's uit Couperus' poëzie. Allereerst de figuur van Petrarca die hem de Laura-cyclus in gaf. Ten tweede de salon-schilderkunst uit de negentiende eeuw en daarmee samenhangend gedichten waarin Couperus bijna letterlijk 'met woorden schildert'. Vervolgens het beeld Alba van de Friese beeldhouwer Pier Pander, dat Couperus in het gelijknamige sonnet bezong. Dan de wereld van de Arthurlegenden die hem zo boeide, en de door Italië geïnspireerde gedichten. De 'aardse Couperus' (Arjan Peters) komt in de 'sonnettenroman' Endymion aan bod. Hierin vereenzelvigt Couperus zich met een volksjongen die in de klassieke metropool Alexandrië allerlei avonturen beleeft. Dit wordt op eigentijdse wijze gevisualiseerd door een stripverhaal van de hand van Mees Arnzt, een student van de Koninklijke Academie voor Beeldende Kunsten.
Verantwoording
De tentoonstelling wordt ingericht door gastconservator Frans van der Linden, medewerker van het Louis Couperus Museum, winnaar van de Couperuspenning en samensteller van het boekje O gouden, stralenshelle fantazie! Bloemlezing uit de poëzie van Louis Couperus (in de Prominentreeks van Uitgeverij Tiem, 2015).
De expositie wordt mede mogelijk gemaakt dankzij een bijdrage van het Prins Bernhard Cultuurfonds.
schilderen met woorden.
een nieuwe kijk op de poëzie van Couperus
13 november 2016 – 8 mei 2017
Louis Couperus Museum
Javastraat 17
2585 AB Den Haag
070-3640653
info@louiscouperusmuseum.nl
Openingstijden
Woensdag t/m zondag 12.00-17.00 uur
Voor groepen ook op afspraak
Het gehele jaar door geopend, met uitzondering van 1ste en 2de Kerstdag en Nieuwjaarsdag
Toegankelijk voor gehandicapten
# Meer informatie op website van het Couperus Museum
fleursdumal.nl magazine
More in: Archive C-D, Archive C-D, Art & Literature News, DICTIONARY OF IDEAS, Literary Events, Louis Couperus, Museum of Literary Treasures
---
The Ambitious Guest
by Nathaniel Hawthorne
One September night a family had gathered round their hearth, and piled it high with the driftwood of mountain streams, the dry cones of the pine, and the splintered ruins of great trees that had come crashing down the precipice. Up the chimney roared the fire, and brightened the room with its broad blaze. The faces of the father and mother had a sober gladness; the children laughed; the eldest daughter was the image of Happiness at seventeen; and the aged grandmother, who sat knitting in the warmest place, was the image of Happiness grown old. They had found the "herb, heart's-ease," in the bleakest spot of all New England. This family were situated in the Notch of the White Hills, where the wind was sharp throughout the year, and pitilessly cold in the winter–giving their cottage all its fresh inclemency before it descended on the valley of the Saco. They dwelt in a cold spot and a dangerous one; for a mountain towered above their heads, so steep, that the stones would often rumble down its sides and startle them at midnight.
The daughter had just uttered some simple jest that filled them all with mirth, when the wind came through the Notch and seemed to pause before their cottage–rattling the door, with a sound of wailing and lamentation, before it passed into the valley. For a moment it saddened them, though there was nothing unusual in the tones. But the family were glad again when they perceived that the latch was lifted by some traveller, whose footsteps had been unheard amid the dreary blast which heralded his approach, and wailed as he was entering, and went moaning away from the door.
Though they dwelt in such a solitude, these people held daily converse with the world. The romantic pass of the Notch is a great artery, through which the life-blood of internal commerce is continually throbbing between Maine, on one side, and the Green Mountains and the shores of the St. Lawrence, on the other. The stage-coach always drew up before the door of the cottage. The way-farer, with no companion but his staff, paused here to exchange a word, that the sense of loneliness might not utterly overcome him ere he could pass through the cleft of the mountain, or reach the first house in the valley. And here the teamster, on his way to Portland market, would put up for the night; and, if a bachelor, might sit an hour beyond the usual bedtime, and steal a kiss from the mountain maid at parting. It was one of those primitive taverns where the traveller pays only for food and lodging, but meets with a homely kindness beyond all price. When the footsteps were heard, therefore, between the outer door and the inner one, the whole family rose up, grandmother, children, and all, as if about to welcome someone who belonged to them, and whose fate was linked with theirs.
The door was opened by a young man. His face at first wore the melancholy expression, almost despondency, of one who travels a wild and bleak road, at nightfall and alone, but soon brightened up when he saw the kindly warmth of his reception. He felt his heart spring forward to meet them all, from the old woman, who wiped a chair with her apron, to the little child that held out its arms to him. One glance and smile placed the stranger on a footing of innocent familiarity with the eldest daughter.
"Ah, this fire is the right thing!" cried he; "especially when there is such a pleasant circle round it. I am quite benumbed; for the Notch is just like the pipe of a great pair of bellows; it has blown a terrible blast in my face all the way from Bartlett."
"Then you are going towards Vermont?" said the master of the house, as he helped to take a light knapsack off the young man's shoulders.
"Yes; to Burlington, and far enough beyond," replied he. "I meant to have been at Ethan Crawford's tonight; but a pedestrian lingers along such a road as this. It is no matter; for, when I saw this good fire, and all your cheerful faces, I felt as if you had kindled it on purpose for me, and were waiting my arrival. So I shall sit down among you, and make myself at home."
The frank-hearted stranger had just drawn his chair to the fire when something like a heavy footstep was heard without, rushing down the steep side of the mountain, as with long and rapid strides, and taking such a leap in passing the cottage as to strike the opposite precipice. The family held their breath, because they knew the sound, and their guest held his by instinct.
"The old mountain has thrown a stone at us, for fear we should forget him," said the landlord, recovering himself. "He sometimes nods his head and threatens to come down; but we are old neighbors, and agree together pretty well upon the whole. Besides we have a sure place of refuge hard by if he should be coming in good earnest."
Let us now suppose the stranger to have finished his supper of bear's meat; and, by his natural felicity of manner, to have placed himself on a footing of kindness with the whole family, so that they talked as freely together as if he belonged to their mountain brood. He was of a proud, yet gentle spirit–haughty and reserved among the rich and great; but ever ready to stoop his head to the lowly cottage door, and be like a brother or a son at the poor man's fireside. In the household of the Notch he found warmth and simplicity of feeling, the pervading intelligence of New England, and a poetry of native growth, which they had gathered when they little thought of it from the mountain peaks and chasms, and at the very threshold of their romantic and dangerous abode. He had travelled far and alone; his whole life, indeed, had been a solitary path; for, with the lofty caution of his nature, he had kept himself apart from those who might otherwise have been his companions. The family, too, though so kind and hospitable, had that consciousness of unity among themselves, and separation from the world at large, which, in every domestic circle, should still keep a holy place where no stranger may intrude. But this evening a prophetic sympathy impelled the refined and educated youth to pour out his heart before the simple mountaineers, and constrained them to answer him with the same free confidence. And thus it should have been. Is not the kindred of a common fate a closer tie than that of birth?
The secret of the young man's character was a high and abstracted ambition. He could have borne to live an undistinguished life, but not to be forgotten in the grave. Yearning desire had been transformed to hope; and hope, long cherished, had become like certainty, that, obscurely as he journeyed now, a glory was to beam on all his pathway-though not, perhaps, while he was treading it. But when posterity should gaze back into the gloom of what was now the present, they would trace the brightness of his footsteps, brightening as meaner glories faded, and confess that a gifted one had passed from his cradle to his tomb with none to recognize him.
"As yet," cried the stranger–his cheek glowing and his eye flashing with enthusiasm–"as yet, I have done nothing. Were I to vanish from the earth tomorrow, none would know so much of me as you: that a nameless youth came up at nightfall from the valley of the Saco, and opened his heart to you in the evening, and passed through the Notch by sunrise, and was seen no more. Not a soul would ask, 'Who was he? Whither did the wanderer go?' But I cannot die till I have achieved my destiny. Then, let Death come! I shall have built my monument!"
There was a continual flow of natural emotion, gushing forth amid abstracted reverie, which enabled the family to understand this young man's sentiments, though so foreign from their own. With quick sensibility of the ludicrous, he blushed at the ardor into which he had been betrayed
"You laugh at me," said he, taking the eldest daughter's hand, and laughing himself. "You think my ambition as nonsensical as if I were to freeze myself to death on the top of Mount Washington, only that people might spy at me from the country round about. And, truly, that would be a noble pedestal for a man's statue!"
"It is better to sit here by this fire," answered the girl, blushing, "and be comfortable and contented, though nobody thinks about us."
"I suppose," said her father, after a fit of musing, "there is something natural in what the young man says; and if my mind had been turned that way, I might have felt just the same. It is strange, wife, how his talk has set my head running on things that are pretty certain never to come to pass."
"Perhaps they may," observed the wife. "Is the man thinking what he will do when he is a widower?"
"No, no!" cried he, repelling the idea with reproachful kindness. "When I think of your death, Esther, I think of mine, too. But I was wishing we had a good farm in Bartlett, or Bethlehem, or Littleton, or some other township round the White Mountains; but not where they could tumble on our heads. I should want to stand well with my neighbors and be called Squire, and sent to General Court for a term or two; for a plain, honest man may do as much good there as a lawyer. And when I should be grown quite an old man, and you an old woman, so as not to be long apart, I might die happy enough in my bed, and leave you all crying around me. A slate gravestone would suit me as well as a marble one–with just my name and age, and a verse of a hymn, and something to let people know that I lived an honest man and died a Christian."
"There now!" exclaimed the stranger; "it is our nature to desire a monument, be it slate or marble, or a pillar of granite, or a glorious memory in the universal heart of man."
"We're in a strange way, tonight," said the wife, with tears in her eyes. "They say it's a sign of something, when folks' minds go a-wandering so. Hark to the children!"
They listened accordingly. The younger children had been put to bed in another room, but with an open door between, so that they could be heard talking busily among themselves. One and all seemed to have caught the infection from the fireside circle, and were outvying each other in wild wishes, and childish projects, of what they would do when they came to be men and women. At length a little boy, instead of addressing his brothers and sisters, called out to his mother.
"I'll tell you what I wish, mother," cried he. "I want you and father and grandma'm, and all of us, and the stranger too, to start right away, and go and take a drink out of the basin of the Flume!"
Nobody could help laughing at the child's notion of leaving a warm bed, and dragging them from a cheerful fire, to visit the basin of the Flume–a brook, which tumbles over the precipice, deep within the Notch. The boy had hardly spoken when a wagon rattled along the road, and stopped a moment before the door. It appeared to contain two or three men, who were cheering their hearts with the rough chorus of a song, which resounded, in broken notes, between the cliffs, while the singers hesitated whether to continue their journey or put up here for the night.
"Father," said the girl, "they are calling you by name."
But the good man doubted whether they had really called him, and was unwilling to show himself too solicitous of gain by inviting people to patronize his house. He therefore did not hurry to the door; and the lash being soon applied, the travellers plunged into the Notch, still singing and laughing, though their music and mirth came back drearily from the heart of the mountain.
"There, mother!" cried the boy, again. "They'd have given us a ride to the Flume."
Again they laughed at the child's pertinacious fancy for a night ramble. But it happened that a light cloud passed over the daughter's spirit; she looked gravely into the fire, and drew a breath that was almost a sigh. It forced its way, in spite of a little struggle to repress it. Then starting and blushing, she looked quickly round the circle, as if they had caught a glimpse into her bosom. The stranger asked what she had been thinking of.
"Nothing," answered she, with a downcast smile. "Only I felt lonesome just then."
"Oh, I have always had a gift of feeling what is in other people's hearts," said he, half seriously. "Shall I tell the secrets of yours? For I know what to think when a young girl shivers by a warm hearth, and complains of lonesomeness at her mother's side. Shall I put these feelings into words?"
"They would not be a girl's feelings any longer if they could be put into words," replied the mountain nymph, laughing, but avoiding his eye.
All this was said apart. Perhaps a germ of love was springing in their hearts, so pure that it might blossom in Paradise, since it could not be matured on earth; for women worship such gentle dignity as his; and the proud, contemplative, yet kindly soul is oftenest captivated by simplicity like hers. But while they spoke softly, and he was watching the happy sadness, the lightsome shadows, the shy yearnings of a maiden's nature, the wind through the Notch took a deeper and drearier sound. It seemed, as the fanciful stranger said, like the choral strain of the spirits of the blast, who in old Indian times had their dwelling among these mountains, and made their heights and recesses a sacred region.
There was a wail along the road, as if a funeral were passing. To chase away the gloom, the family threw pine branches on their fire, till the dry leaves crackled and the flame arose, discovering once again a scene of peace and humble happiness. The light hovered about them fondly, and caressed them all. There were the little faces of the children, peeping from their bed apart, and here the father's frame of strength, the mother's subdued and careful mien, the high-browed youth, the budding girl, and the good old grandam, still knitting in the warmest place. The aged woman looked up from her task, and, with fingers ever busy, was the next to speak.
"Old folks have their notions," said she, "as well as young ones. You've been wishing and planning; and letting your heads run on one thing and another, till you've set my mind a-wandering too. Now what should an old woman wish for, when she can go but a step or two before she comes to her grave? Children, it will haunt me night and day till I tell you."
"What is it, mother?" cried the husband and wife at once.
Then the old woman, with an air of mystery which drew the circle closer round the fire, informed them that she had provided her grave-clothes some years before–a nice linen shroud, a cap with a muslin ruff, and everything of a finer sort than she had worn since her wedding day. But this evening an old superstition had strangely recurred to her. It used to be said, in her younger days, that if anything were amiss with a corpse, if only the ruff were not smooth, or the cap did not set right, the corpse in the coffin and beneath the clods would strive to put up its cold hands and arrange it. The bare thought made her nervous.
"Don't talk so, grandmother!" said the girl, shuddering.
"Now," continued the old woman, with singular earnestness, yet smiling strangely at her own folly, "I want one of you, my children- when your mother is dressed and in the coffin–I want one of you to hold a looking-glass over my face. Who knows but I may take a glimpse at myself, and see whether all's right?"
"Old and young, we dream of graves and monuments," murmured the stranger youth. "I wonder how mariners feel when the ship is sinking, and they, unknown and undistinguished, are to be buried together in the ocean–that wide and nameless sepulchre?"
For a moment, the old woman's ghastly conception so engrossed the minds of her hearers that a sound abroad in the night, rising like the roar of a blast, had grown broad, deep, and terrible, before the fated group were conscious of it. The house and all within it trembled; the foundations of the earth seemed to be shaken, as if this awful sound were the peal of the last trump. Young and old exchanged one wild glance, and remained an instant, pale, affrighted, without utterance, or power to move. Then the same shriek burst simultaneously from all their lips.
"The Slide! The Slide!"
The simplest words must intimate, but not portray, the unutterable horror of the catastrophe. The victims rushed from their cottage, and sought refuge in what they deemed a safer spot–where, in contemplation of such an emergency, a sort of barrier had been reared. Alas! they had quitted their security, and fled right into the pathway of destruction. Down came the whole side of the mountain, in a cataract of ruin. Just before it reached the house, the stream broke into two branches–shivered not a window there, but overwhelmed the whole vicinity, blocked up the road, and annihilated everything in its dreadful course. Long ere the thunder of the great Slide had ceased to roar among the mountains, the mortal agony had been endured, and the victims were at peace. Their bodies were never found.
The next morning, the light smoke was seen stealing from the cottage chimney up the mountain side. Within, the fire was yet smouldering on the hearth, and the chairs in a circle round it, as if the inhabitants had but gone forth to view the devastation of the Slide, and would shortly return, to thank Heaven for their miraculous escape. All had left separate tokens, by which those who had known the family were made to shed a tear for each. Who has not heard their name? The story has been told far and wide, and will forever be a legend of these mountains. Poets have sung their fate.
There were circumstances which led some to suppose that a stranger had been received into the cottage on this awful night, and had shared the catastrophe of all its inmates. Others denied that there were sufficient grounds for such a conjecture. Wo for the high-souled youth, with his dream of Earthly Immortality! His name and person utterly unknown; his history, his way of life, his plans, a mystery never to be solved, his death and his existence equally a doubt! Whose was the agony of that death moment?
Nathaniel Hawthorne (1804-1864)
The Ambitious Guest
fleursdumal.nl magazine
More in: -Short Stories Archive, Archive G-H
---
Tennessee's Partner
by Bret Harte
I do not think that we ever knew his real name. Our ignorance of it certainly never gave us any social inconvenience, for at Sandy Bar in 1854 most men were christened anew. Sometimes these appellatives were derived from some distinctiveness of dress, as in the case of "Dungaree Jack"; or from some peculiarity of habit, as shown in "Saleratus Bill," so called from an undue proportion of that chemical in his daily bread; or for some unlucky slip, as exhibited in "The Iron Pirate," a mild, inoffensive man, who earned that baleful title by his unfortunate mispronunciation of the term "iron pyrites." Perhaps this may have been the beginning of a rude heraldry; but I am constrained to think that it was because a man's real name in that day rested solely upon his own unsupported statement. "Call yourself Clifford, do you?" said Boston, addressing a timid newcomer with infinite scorn; "hell is full of such Cliffords!" He then introduced the unfortunate man, whose name happened to be really Clifford, as "Jay-bird Charley"–an unhallowed inspiration of the moment that clung to him ever after.
But to return to Tennessee's Partner, whom we never knew by any other than this relative title; that he had ever existed as a separate and distinct individuality we only learned later. It seems that in 1853 he left Poker Flat to go to San Francisco, ostensibly to procure a wife. He never got any farther than Stockton. At that place he was attracted by a young person who waited upon the table at the hotel where he took his meals. One morning he said something to her which caused her to smile not unkindly, to somewhat coquettishly break a plate of toast over his upturned, serious, simple face, and to retreat to the kitchen. He followed her, and emerged a few moments later, covered with more toast and victory. That day week they were married by a justice of the peace, and returned to Poker Flat. I am aware that something more might be made of this episode, but I prefer to tell it as it was current at Sandy Bar–in the gulches and barrooms–where all sentiment was modified by a strong sense of humor.
Of their married felicity but little is known, perhaps for the reason that Tennessee, then living with his Partner, one day took occasion to say something to the bride on his own account, at which, it is said, she smiled not unkindly and chastely retreated– this time as far as Marysville, where Tennessee followed her, and where they went to housekeeping without the aid of a justice of the peace. Tennessee's Partner took the loss of his wife simply and seriously, as was his fashion. But to everybody's surprise, when Tennessee one day returned from Marysville, without his Partner's wife–she having smiled and retreated with somebody else– Tennessee's Partner was the first man to shake his hand and greet him with affection. The boys who had gathered in the canyon to see the shooting were naturally indignant. Their indignation might have found vent in sarcasm but for a certain look in Tennessee's Partner's eye that indicated a lack of humorous appreciation. In fact, he was a grave man, with a steady application to practical detail which was unpleasant in a difficulty.
Meanwhile a popular feeling against Tennessee had grown up on the Bar. He was known to be a gambler; he was suspected to be a thief. In these suspicions Tennessee's Partner was equally compromised; his continued intimacy with Tennessee after the affair above quoted could only be accounted for on the hypothesis of a copartnership of crime. At last Tennessee's guilt became flagrant. One day he overtook a stranger on his way to Red Dog. The stranger afterward related that Tennessee beguiled the time with interesting anecdote and reminiscence, but illogically concluded the interview in the following words: "And now, young man, I'll trouble you for your knife, your pistols, and your money. You see your weppings might get you into trouble at Red Dog, and your money's a temptation to the evilly disposed. I think you said your address was San Francisco. I shall endeavor to call." It may be stated here that Tennessee had a fine flow of humor, which no business preoccupation could wholly subdue.
This exploit was his last. Red Dog and Sandy Bar made common cause against the highwayman. Tennessee was hunted in very much the same fashion as his prototype, the grizzly. As the toils closed around him, he made a desperate dash through the Bar, emptying his revolver at the crowd before the Arcade Saloon, and so on up Grizzly Canyon; but at its farther extremity he was stopped by a small man on a gray horse. The men looked at each other a moment in silence. Both were fearless, both self-possessed and independent; and both types of a civilization that in the seventeenth century would have been called heroic, but, in the nineteenth, simply "reckless." "What have you got there?–I call," said Tennessee, quietly. "Two bowers and an ace," said the stranger, as quietly, showing two revolvers and a bowie knife. "That takes me," returned Tennessee; and with this gamblers' epigram, he threw away his useless pistol, and rode back with his captor.
It was a warm night. The cool breeze which usually sprang up with the going down of the sun behind the chaparral-crested mountain was that evening withheld from Sandy Bar. The little canyon was stifling with heated resinous odors, and the decaying driftwood on the Bar sent forth faint, sickening exhalations. The feverishness of day, and its fierce passions, still filled the camp. Lights moved restlessly along the bank of the river, striking no answering reflection from its tawny current. Against the blackness of the pines the windows of the old loft above the express office stood out staringly bright; and through their curtainless panes the loungers below could see the forms of those who were even then deciding the fate of Tennessee. And above all this, etched on the dark firmament, rose the Sierra, remote and passionless, crowned with remoter passionless stars.
The trial of Tennessee was conducted as fairly as was consistent with a judge and jury who felt themselves to some extent obliged to justify, in their verdict, the previous irregularities of arrest and indictment. The law of Sandy Bar was implacable, but not vengeful. The excitement and personal feeling of the chase were over; with Tennessee safe in their hands they were ready to listen patiently to any defense, which they were already satisfied was insufficient. There being no doubt in their own minds, they were willing to give the prisoner the benefit of any that might exist. Secure in the hypothesis that he ought to be hanged, on general principles, they indulged him with more latitude of defense than his reckless hardihood seemed to ask. The Judge appeared to be more anxious than the prisoner, who, otherwise unconcerned, evidently took a grim pleasure in the responsibility he had created. "I don't take any hand in this yer game," had been his invariable but good-humored reply to all questions. The Judge–who was also his captor–for a moment vaguely regretted that he had not shot him "on sight" that morning, but presently dismissed this human weakness as unworthy of the judicial mind. Nevertheless, when there was a tap at the door, and it was said that Tennessee's Partner was there on behalf of the prisoner, he was admitted at once without question. Perhaps the younger members of the jury, to whom the proceedings were becoming irksomely thoughtful, hailed him as a relief.
For he was not, certainly, an imposing figure. Short and stout, with a square face sunburned into a preternatural redness, clad in a loose duck "jumper" and trousers streaked and splashed with red soil, his aspect under any circumstances would have been quaint, and was now even ridiculous. As he stooped to deposit at his feet a heavy carpetbag he was carrying, it became obvious, from partially developed legends and inscriptions, that the material with which his trousers had been patched had been originally intended for a less ambitious covering. Yet he advanced with great gravity, and after having shaken the hand of each person in the room with labored cordiality, he wiped his serious, perplexed face on a red bandanna handkerchief, a shade lighter than his complexion, laid his powerful hand upon the table to steady himself, and thus addressed the Judge:
"I was passin' by," he began, by way of apology, "and I thought I'd just step in and see how things was gittin' on with Tennessee thar– my pardner. It's a hot night. I disremember any sich weather before on the Bar."
He paused a moment, but nobody volunteering any other meteorological recollection, he again had recourse to his pocket handkerchief, and for some moments mopped his face diligently.
"Have you anything to say in behalf of the prisoner?" said the Judge, finally.
"Thet's it," said Tennessee's Partner, in a tone of relief. "I come yar as Tennessee's pardner–knowing him nigh on four year, off and on, wet and dry, in luck and out o' luck. His ways ain't allers my ways, but thar ain't any p'ints in that young man, thar ain't any liveliness as he's been up to, as I don't know. And you sez to me, sez you–confidential-like, and between man and man–sez you, 'Do you know anything in his behalf?' and I sez to you, sez I– confidential-like, as between man and man–'What should a man know of his pardner?'"
"Is this all you have to say?" asked the Judge impatiently, feeling, perhaps, that a dangerous sympathy of humor was beginning to humanize the Court.
"Thet's so," continued Tennessee's Partner. "It ain't for me to say anything agin' him. And now, what's the case? Here's Tennessee wants money, wants it bad, and doesn't like to ask it of his old pardner. Well, what does Tennessee do? He lays for a stranger, and he fetches that stranger. And you lays for HIM, and you fetches HIM; and the honors is easy. And I put it to you, bein' a far-minded man, and to you, gentlemen, all, as far-minded men, ef this isn't so."
"Prisoner," said the Judge, interrupting, "have you any questions to ask this man?"
"No! no!" continued Tennessee's Partner, hastily. "I play this yer hand alone. To come down to the bedrock, it's just this: Tennessee, thar, has played it pretty rough and expensive-like on a stranger, and on this yer camp. And now, what's the fair thing? Some would say more; some would say less. Here's seventeen hundred dollars in coarse gold and a watch–it's about all my pile–and call it square!" And before a hand could be raised to prevent him, he had emptied the contents of the carpetbag upon the table.
For a moment his life was in jeopardy. One or two men sprang to their feet, several hands groped for hidden weapons, and a suggestion to "throw him from the window" was only overridden by a gesture from the Judge. Tennessee laughed. And apparently oblivious of the excitement, Tennessee's Partner improved the opportunity to mop his face again with his handkerchief.
When order was restored, and the man was made to understand, by the use of forcible figures and rhetoric, that Tennessee's offense could not be condoned by money, his face took a more serious and sanguinary hue, and those who were nearest to him noticed that his rough hand trembled slightly on the table. He hesitated a moment as he slowly returned the gold to the carpetbag, as if he had not yet entirely caught the elevated sense of justice which swayed the tribunal, and was perplexed with the belief that he had not offered enough. Then he turned to the Judge, and saying, "This yer is a lone hand, played alone, and without my pardner," he bowed to the jury and was about to withdraw when the Judge called him back. "If you have anything to say to Tennessee, you had better say it now." For the first time that evening the eyes of the prisoner and his strange advocate met. Tennessee smiled, showed his white teeth, and, saying, "Euchred, old man!" held out his hand. Tennessee's Partner took it in his own, and saying, "I just dropped in as I was passin' to see how things was getting' on," let the hand passively fall, and adding that it was a warm night, again mopped his face with his handkerchief, and without another word withdrew.
The two men never again met each other alive. For the unparalleled insult of a bribe offered to Judge Lynch–who, whether bigoted, weak, or narrow, was at least incorruptible–firmly fixed in the mind of that mythical personage any wavering determination of Tennessee's fate; and at the break of day he was marched, closely guarded, to meet it at the top of Marley's Hill.
How he met it, how cool he was, how he refused to say anything, how perfect were the arrangements of the committee, were all duly reported, with the addition of a warning moral and example to all future evildoers, in the RED DOG CLARION, by its editor, who was present, and to whose vigorous English I cheerfully refer the reader. But the beauty of that midsummer morning, the blessed amity of earth and air and sky, the awakened life of the free woods and hills, the joyous renewal and promise of Nature, and above all, the infinite Serenity that thrilled through each, was not reported, as not being a part of the social lesson. And yet, when the weak and foolish deed was done, and a life, with its possibilities and responsibilities, had passed out of the misshapen thing that dangled between earth and sky, the birds sang, the flowers bloomed, the sun shone, as cheerily as before; and possibly the RED DOG CLARION was right.
Tennessee's Partner was not in the group that surrounded the ominous tree. But as they turned to disperse attention was drawn to the singular appearance of a motionless donkey cart halted at the side of the road. As they approached, they at once recognized the venerable "Jenny" and the two-wheeled cart as the property of Tennessee's Partner–used by him in carrying dirt from his claim; and a few paces distant the owner of the equipage himself, sitting under a buckeye tree, wiping the perspiration from his glowing face. In answer to an inquiry, he said he had come for the body of the "diseased," "if it was all the same to the committee." He didn't wish to "hurry anything"; he could "wait." He was not working that day; and when the gentlemen were done with the "diseased," he would take him. "Ef thar is any present," he added, in his simple, serious way, "as would care to jine in the fun'l, they kin come." Perhaps it was from a sense of humor, which I have already intimated was a feature of Sandy Bar–perhaps it was from something even better than that; but two-thirds of the loungers accepted the invitation at once.
It was noon when the body of Tennessee was delivered into the hands of his Partner. As the cart drew up to the fatal tree, we noticed that it contained a rough, oblong box–apparently made from a section of sluicing and half-filled with bark and the tassels of pine. The cart was further decorated with slips of willow, and made fragrant with buckeye blossoms. When the body was deposited in the box, Tennessee's Partner drew over it a piece of tarred canvas, and gravely mounting the narrow seat in front, with his feet upon the shafts, urged the little donkey forward. The equipage moved slowly on, at that decorous pace which was habitual with "Jenny" even under less solemn circumstances. The men–half curiously, half jestingly, but all good-humoredly–strolled along beside the cart; some in advance, some a little in the rear of the homely catafalque. But, whether from the narrowing of the road or some present sense of decorum, as the cart passed on, the company fell to the rear in couples, keeping step, and otherwise assuming the external show of a formal procession. Jack Folinsbee, who had at the outset played a funeral march in dumb show upon an imaginary trombone, desisted, from a lack of sympathy and appreciation–not having, perhaps, your true humorist's capacity to be content with the enjoyment of his own fun.
The way led through Grizzly Canyon–by this time clothed in funereal drapery and shadows. The redwoods, burying their moccasined feet in the red soil, stood in Indian file along the track, trailing an uncouth benediction from their bending boughs upon the passing bier. A hare, surprised into helpless inactivity, sat upright and pulsating in the ferns by the roadside as the cortege went by. Squirrels hastened to gain a secure outlook from higher boughs; and the bluejays, spreading their wings, fluttered before them like outriders, until the outskirts of Sandy Bar were reached, and the solitary cabin of Tennessee's Partner.
Viewed under more favorable circumstances, it would not have been a cheerful place. The unpicturesque site, the rude and unlovely outlines, the unsavory details, which distinguish the nest-building of the California miner, were all here, with the dreariness of decay superadded. A few paces from the cabin there was a rough enclosure, which in the brief days of Tennessee's Partner's matrimonial felicity had been used as a garden, but was now overgrown with fern. As we approached it we were surprised to find that what we had taken for a recent attempt at cultivation was the broken soil about an open grave.
The cart was halted before the enclosure; and rejecting the offers of assistance with the same air of simple self-reliance he had displayed throughout, Tennessee's Partner lifted the rough coffin on his back and deposited it, unaided, within the shallow grave. He then nailed down the board which served as a lid; and mounting the little mound of earth beside it, took off his hat, and slowly mopped his face with his handkerchief. This the crowd felt was a preliminary to speech; and they disposed themselves variously on stumps and boulders, and sat expectant.
"When a man," began Tennessee's Partner, slowly, "has been running free all day, what's the natural thing for him to do? Why, to come home. And if he ain't in a condition to go home, what can his best friend do? Why, bring him home! And here's Tennessee has been running free, and we brings him home from his wandering." He paused, and picked up a fragment of quartz, rubbed it thoughtfully on his sleeve, and went on: "It ain't the first time that I've packed him on my back, as you see'd me now. It ain't the first time that I brought him to this yer cabin when he couldn't help himself; it ain't the first time that I and 'Jinny' have waited for him on yon hill, and picked him up and so fetched him home, when he couldn't speak, and didn't know me. And now that it's the last time, why"–he paused and rubbed the quartz gently on his sleeve–"you see it's sort of rough on his pardner. And now, gentlemen," he added, abruptly, picking up his long-handled shovel, "the fun'l's over; and my thanks, and Tennessee's thanks, to you for your trouble."
Resisting any proffers of assistance, he began to fill in the grave, turning his back upon the crowd that after a few moments' hesitation gradually withdrew. As they crossed the little ridge that hid Sandy Bar from view, some, looking back, thought they could see Tennessee's Partner, his work done, sitting upon the grave, his shovel between his knees, and his face buried in his red bandanna handkerchief. But it was argued by others that you couldn't tell his face from his handkerchief at that distance; and this point remained undecided.
In the reaction that followed the feverish excitement of that day, Tennessee's Partner was not forgotten. A secret investigation had cleared him of any complicity in Tennessee's guilt, and left only a suspicion of his general sanity. Sandy Bar made a point of calling on him, and proffering various uncouth, but well-meant kindnesses. But from that day his rude health and great strength seemed visibly to decline; and when the rainy season fairly set in, and the tiny grass-blades were beginning to peep from the rocky mound above Tennessee's grave, he took to his bed. One night, when the pines beside the cabin were swaying in the storm, and trailing their slender fingers over the roof, and the roar and rush of the swollen river were heard below, Tennessee's Partner lifted his head from the pillow, saying, "It is time to go for Tennessee; I must put 'Jinny' in the cart"; and would have risen from his bed but for the restraint of his attendant. Struggling, he still pursued his singular fancy: "There, now, steady, 'Jinny'–steady, old girl. How dark it is! Look out for the ruts–and look out for him, too, old gal. Sometimes, you know, when he's blind-drunk, he drops down right in the trail. Keep on straight up to the pine on the top of the hill. Thar–I told you so!–thar he is–coming this way, too–all by himself, sober, and his face a-shining. Tennessee! Pardner!"
And so they met.
Bret Harte (1836-1902)
Tennessee's Partner
fleursdumal.nl magazine
More in: -Short Stories Archive, Archive G-H
---
Older Entries »
Thank you for reading FLEURSDUMAL.NL - magazine for art & literature