FICTION & NONFICTION ARCHIVE
·
Ton van Reen: Het diepste blauw (057). Een roman als feuilleton
·
Gertrud Kolmar: Der Engel im Walde
·
Ton van Reen: Het diepste blauw (056). Een roman als feuilleton
·
James Joyce: Lean Out of the Window
·
Ton van Reen: Het diepste blauw (055). Een roman als feuilleton
·
Bert Bevers gedicht: Caprice
·
Ton van Reen: Het diepste blauw (054). Een roman als feuilleton
·
Stephen King: The Outsider. A Novel
·
Ton van Reen: Het diepste blauw (053). Een roman als feuilleton
·
Ton van Reen: Het diepste blauw (052). Een roman als feuilleton
·
Gertrud Kolmar: Die Verlassene (An K. J.)
·
Martin Puchner: The Written World. The Power of Stories to Shape People, History, Civilization
Mels voelt zich te groot voor de draaimolen, maar hij kan er uren bij rondhangen. Hij is gek op orgelmuziek. Het is een mondharmonica in het groot.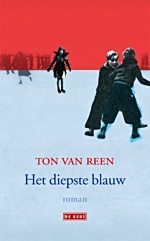 Soms mag hij helpen met het verwisselen van de banden, maar het zijn steeds dezelfde deuntjes. `Schneewälzer', `Holzackerbuben', `Klatsch' en `Muss i denn' zijn de favorieten van de baas, maar Mels weet er soms `Roseanne, hoog te paard' en `Er waren eens twee koningskinderen' tussen te krijgen.
's Ochtends, voordat het zeil wordt weggehaald, helpt hij met het schoonmaken.
Binnen in de gesloten draaimolen is het een andere wereld, met figuren die hier hun eigen leven leiden. Paarden uit duizend-en-een-nacht. Scheepjes teruggekeerd van verre zeeën. Olifanten en leeuwen uit het oerwoud.
Binnen heerst rust. Midden tussen de kinderen die hij om zich heen op het plein hoort spelen, is hij er alleen. Buiten lijkt ver weg. Dit geheimzinnige wereldje lijkt een beetje op die andere wereld waarover hij zo vaak droomt. Hier is hij al een beetje in China.
Soms wordt de droom verstoord door spiedende ogen die door gaten in het zeil naar binnen gluren.
Ton van Reen: Het diepste blauw (057)
wordt vervolgd
fleursdumal.nl magazine
More in: - Book Stories, - Het diepste blauw, Archive Q-R, Reen, Ton van
---
Der Engel im Walde
Gib mir deine Hand, die liebe Hand, und komm mit mir;
Denn wir wollen hinweggehen von den Menschen.
Sie sind klein und böse, und ihre kleine Bosheit haßt und peinigt uns.
Ihre hämischen Augen schleichen um unser Gesicht, und
ihr gieriges Ohr betastet das Wort unseres Mundes.
Sie sammeln Bilsenkraut . . .
So laß uns fliehn
Zu den sinnenden Feldern, die freundlich mit Blumen und
Gras unsere wandernden Füße trösten,
An den Strom, der auf seinern Rücken geduldig wuchtende
Bürden, schwere, güterstrotzende Schiffe trägt,
Zu den Tieren des Waldes, die nicht übelreden.
Komm.
Herbstnebel schleiert und feuchtet das Moos mit dumpf
smaragdenem Leuchten.
Buchenlaub rollt, Reichtum goldbronzener Münzen.
Vor unseren Schritten springt, rote zitternde Flamme,
das Eichhorn nur.
Schwarze gewundene Erlen züngeln am Pfuhl empor in
kupfriges Abendglasten.
Komm.
Denn die Sonne ist nieder in ihre Höhle gekrochen, und ihr
warmer rötlicher Atem verschwebt.
Nun tut ein Gewölb sich auf.
Unter seinem graublauen Bogen zwischen bekrönten Säulen
der Bäume wird der Engel stehn,
Hoch und schmal, ohne Schwingen.
Sein Antlitz ist Leid.
Und sein Gewand hat die Bleiche eisig blinkender Sterne
in Winternächten.
Der Seiende,
Der nicht sagt, nicht soll, der nur ist,
Der keinen Fluch weiß noch Segen bringt und nicht in
Städte hinwallt zu dem, was stirbt :
Er schaut uns nicht
In seinem silbernen Schweigen.
Wir aber schauen ihn,
Weil wir zu zweit und verlassen sind.
Vielleicht
Weht ein braunes, verwelktes Blatt an seine Schulter,
entgleitet;
Das wollen wir aufheben und verwahren, ehe wir weiterziehn.
Komm, mein Freund, mit mir, komm.
Die Treppe in meines Vaters Haus ist dunkel und krumm
und eng, und die Stufen sind abgetreten;
Aber jetzt ist es das Haus der Waise, und fremde Leute wohnen darin.
Nimm mich fort.
Schwer fügt der alte rostige Schlüssel im Tor sich meinen
schwachen Händen.
Nun knarrt es zu.
Nun sieh mich an in der Finsternis, du, von heut meine Heimat.
Denn deine Arme sollen mir bergende Mauern baun,
Und dein Herz wird mir Kammer sein und dein Auge mein
Fenster, durch das der Morgen scheint.
Und es türmt sich die Stirn, da du schreitest.
Du bist mein Haus an allen Straßen der Welt, in jeder
Senke, auf jedem Hügel.
Du Dach, du wirst ermattet mit mir unter glühendem
Mittag lechzen, mit mir erschauern, wenn Schneesturm
peitscht.
Wir werden dürsten und hungern, zusammen erdulden,
Zusammen einst an staubigem Wegesrande sinken und weinen …
Gertrud Kolmar
(1894-1943)
gedicht: Der Engel im Walde
fleursdumal.nl magazine
More in: Archive K-L, Archive K-L, Kolmar, Gertrud
---
Een paar kermiswagens rijden richting watermolen. Stapvoets. Op een trailer staat de opbouw van een carrousel. Op de wanden van een andere vrachtwagen staan halfblote meiden in vliegende schotels die op enorme bromtollen lijken.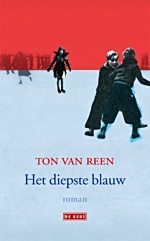 Elk jaar wordt de kermis groter. Het dorp groeit, en met het dorp groeit de kermis mee. Stonden er vroeger alleen een zweefmolen, een schommel, een carrousel, een schiettent en een viskraam, nu komen er elk jaar steeds nieuwe attracties bij, de een nog groter dan de ander. Met knallende muziek. Vorig jaar nog is hij er gaan kijken, vooral om te luisteren naar het orgel van de carrousel, maar het geluid verzoop in het lawaai.
Ton van Reen: Het diepste blauw (056)
wordt vervolgd
fleursdumal.nl magazine
More in: - Book Stories, - Het diepste blauw, Archive Q-R, Reen, Ton van
---
Lean Out of the Window
Lean out of the window,
Goldenhair,
I hear you singing
A merry air.
My book was closed,
I read no more,
Watching the fire dance
On the floor.
I have left my book,
I have left my room,
For I heard you singing
Through the gloom.
Singing and singing
A merry air,
Lean out of the window,
Goldenhair.
James Joyce
(1882-1941)
Lean Out of the Window
fleursdumal.nl magazine
More in: Archive I-J, Archive I-J, Joyce, James, Joyce, James
---
Mels ligt op zijn rug op de bodem van de boot en kijkt naar de lucht. De pluimen van het riet glijden voorbij en aaien hem over zijn wang. Vogels vliegen over. Als je op je rug ligt, lijkt de wijde ruimte van de hemel heel dichtbij. Hij voelt zich het middelpunt van de grote blauwe koepel boven zich.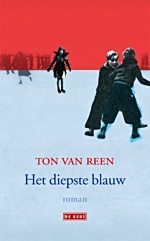 Het bootje haakt vast in het riet en ligt stil. De stroom ruist langs. Het water borrelt onder de boeg. Het lijkt op het rochelen van een man. Is er iemand in de buurt?
Hij gaat rechtop zitten. Er is niemand. Het borrelen komt uit een putje van de bunker die verscholen ligt in het riet op de oever. Voor de oorlog hebben er Nederlandse soldaten in gezeten, in de oorlog Duitse. Na de bevrijding kwamen de soldaten er naar de hoeren die er in waren getrokken bij gebrek aan betere behuizing. Volgens grootvader Rudolf waren het zwerfsters die hun ziel aan de duivel hadden verkocht. Ze waren er alleen 's nachts. Overdag sliepen ze in het hooi bij een boer die hen er flink voor liet betalen.
Mels legt de boot vast aan een tak, stapt uit en klimt door het mitrailleurgat in de bunker. Muizen vluchten alle kanten op.
Hij veegt de spinnenwebben weg. Op de vloer liggen een paar verrotte matrassen. Die hoeren moeten vuile wijven zijn geweest. Lang hebben ze hier niet gezeten. Ze zijn opgepakt en weggebracht naar een tehuis voor arme meisjes, waar nonnen hen probeerden op te voeden tot huishoudsters en pastoorsmeiden. Dat laatste was wat grootvader Bernhard erover vertelde, maar volgens grootvader Rudolf waren ze gewoon naar de gevangenis gebracht.
Smeerlappen hebben gore tekeningen op de muren gemaakt. Vrouwen met de benen wijd. Kerels met een pik van een meter. Mels begrijpt waarom kinderen hier niet mogen komen.
Hij loopt terug naar de boot en roeit tegen de stroom in terug naar het dorp.
Van ver af ziet hij de oude Amerikaanse legervrachtwagens waarop de geraamtes van de zweefmolen en de carrousel liggen opgestapeld, onder kleurig zeildoek. Hij roeit vlugger. Over een paar dagen is het kermis. Al een paar jaar mag hij meehelpen met het opbouwen van de attracties.
Ton van Reen: Het diepste blauw (055)
wordt vervolgd
fleursdumal.nl magazine
More in: - Book Stories, - Het diepste blauw, Archive Q-R, Reen, Ton van
---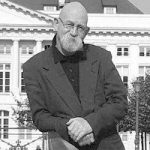 Caprice
Een gedicht zwicht niet voor het schuurpapier
van de logica en dus spoed ik mij op de cadans
van een stencilmachine in dromen door een stad
die het Milaan van Ermanno Olmi moet zijn.
Hoe er oogharen van Lombarden in hun keramiek
zijn beland, er verraad à gogo wordt gepleegd.
Beloftes aan het verleden hebben geen zin.
Bert Bevers
Gedicht: Caprice
Uit Andere taal, Uitgeverij Litera Este, Borgerhout, 2010
Bert Bevers is a poet and writer who lives and works in Antwerp (Be)
fleursdumal.nl magazine
More in: Archive A-B, Archive A-B, Bevers, Bert
---
Mels veegt het angstzweet uit zijn nek. Werktuiglijk klopt hij zijn schouders af. Hij kijkt naar de silo verderop. Er is geen vliegtuig tegenaan gevlogen. Hij zit in zijn rolstoel langs de Wijer. Hij is helemaal alleen.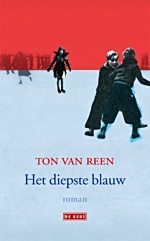 Hij kijkt in het water dat tegen de pilaren van de brug kolkt. Zijn ogen volgen blaadjes die mee glijden in de stroom. Tot ze plotseling worden aangezogen door een kolk en in de spiraal naar beneden worden gedrukt, gevangen in een trechter van water. Wat kan hij doen om ze te bevrijden?
Hij weet dat het door zijn eigen gevoel van gevangenschap komt. Zijn gebonden zijn doet hem meeleven met alles wat onvrij is. Wat zou hij graag, net als vroeger, in een bootje met de stroom mee drijven. Zomaar naar nergens. Net zo lang tot het bootje ergens vast komt te zitten in de begroeiing van de oever.
Zijn ogen volgen een stuk hout dat snel aan komt drijven. Te groot om te worden aangezogen, snelt het langs de kolken en duikt onder de brug door.
Ton van Reen: Het diepste blauw (054)
wordt vervolgd
fleursdumal.nl magazine
More in: - Book Stories, - Het diepste blauw, Archive Q-R, Reen, Ton van
---
An unspeakable crime. A confounding investigation. At a time when the King brand has never been stronger, he has delivered one of his most unsettling and compulsively readable stories.
An eleven-year-old boy's violated corpse is found in a town park. Eyewitnesses and fingerprints point unmistakably to one of Flint City's most popular citizens. He is Terry Maitland, Little League coach, English teacher, husband, and father of two girls. Detective Ralph Anderson, whose son Maitland once coached, orders a quick and very public arrest. Maitland has an alibi, but Anderson and the district attorney soon add DNA evidence to go with the fingerprints and witnesses. Their case seems ironclad.
As the investigation expands and horrifying answers begin to emerge, King's propulsive story kicks into high gear, generating strong tension and almost unbearable suspense. Terry Maitland seems like a nice guy, but is he wearing another face? When the answer comes, it will shock you as only Stephen King can.
Stephen King is the author of more than fifty books, all of them worldwide bestsellers. His recent work includes The Bill Hodges Trilogy, Revival, and Doctor Sleep. His novel 11/22/63 was named a top ten book of 2011 by The New York Times Book Review and won the Los Angeles Times Book Prize for Mystery/Thriller as well as the Best Hardcover Book Award from the International Thriller Writers Association. He is the recipient of the 2003 National Book Foundation Medal for Distinguished Contribution to American Letters. He lives in Bangor, Maine, with his wife, novelist Tabitha King.
The Outsider
A Novel
By Stephen King (Author)
Language: English
Genre Horror, Crime fiction
Published: May 22, 2018
Publisher: Scribner
Media type Print (hardcover)
Pages 576
ISBN-10: 1501180983
ISBN 978-1501180989
Price $18.90
new books
fleursdumal.nl magazine
More in: - Book News, Archive K-L, Art & Literature News, Stephen King, Tales of Mystery & Imagination
---
`Hé, Mels! Kom je nog!' De stem van Thija.
Hij rent naar de Wijer.
Tijger en Thija zitten in de boot.
Tijger roeit. Thija zit op het bankje, een reistas op haar knieën.
`We gaan naar China', roept Tijger.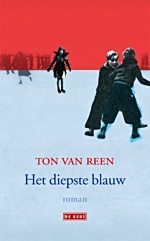 Mels springt in de boot en neemt de roeispanen over. Ze zakken de Wijer af, naar het hart van het dorp.
Mels ziet de mensen naar buiten komen. Zijn moeder, samen met tante Noortje, de roodharige heks en de moeder van Thija, die een glinsterende groene jurk draagt. Ze is nauwelijks groter dan Thija en net zo dun. Die twee lijken wel zussen.
`Waar gaan jullie heen?' roept Thija's moeder bezorgd.
`We reizen naar China', roept Thija.
`Hoelang blijven jullie weg?'
`Dat weten we nog niet.'
`Je moet je slaapjurk meenemen! En je tandenborstel!'
`We hebben niets nodig. In China slapen we in het paleis van de keizer.'
`Ik wil mee', roept Thija's moeder. `Ik wil graag terug!'
`Spring maar in de boot', roept Thija. `Ik vang je op!'
Te laat. De boot schiet onder de brug. Mels kijkt recht in het gezicht van Lizet, die over de reling hangt, altijd benieuwd naar wat die drie aan het doen zijn. Nog net ziet hij dat ze haar rechterbeen naar voren plaatst, zodat hij onder haar rok kijkt en de kousenband rond haar dij ziet. In dezelfde oogopslag ziet hij dat Thija ziet wat hij ziet. Hij vervloekt het. Hij kan er niets aan doen dat Lizet hem altijd zo uitdaagt.
Als de boot aan de andere kant onder de brug uit komt, is hij in een vliegtuig veranderd. Heel gewoon, zoals in dromen alles heel gewoon is. In een wijde boog vliegt de kleine pipercub omhoog.
Ze zwaaien naar hun moeders.
`Kijk uit!' roept Mels naar Tijger die aan de stuurknuppel zit, maar doordat hij naar zijn moeder zwaait, ziet hij niet dat ze recht op de silo afvliegen. Met een enorme knal spat het vliegtuig uit elkaar. Meel wolkt op.
Ton van Reen: Het diepste blauw (053)
wordt vervolgd
fleursdumal.nl magazine
More in: - Book Stories, - Het diepste blauw, Archive Q-R, Reen, Ton van
---
Over het pad rijdt hij terug naar de brug. Boos. Er is niets over van de molen die hij zich herinnert. Niets van de sprookjesachtige wereld van vroeger. De graanzolder waar zich bokkenrijders verscholen hadden. Het molenhuis waar de stenen over elkaar schuurden, een geluid dat leek op het kermen van gemartelde heksen. Was hij er maar niet naartoe gegaan. Wat hij gezien heeft tast zijn herinneringen aan.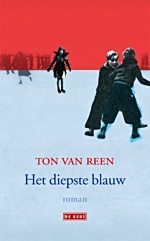 Had hij kunnen voorkomen dat de molen een uitspanning zou worden voor dagjesmensen? Na de dood van grootvader Bernhard was de molen opnieuw in verval geraakt. Een boer had er kalveren in ondergebracht. Later had er een autosloper in gezeten. Het weitje had zo vol hoog opgetast schroot gestaan dat de molen uit het zicht was verdwenen.
Veel te laat had hij beseft dat hijzelf de molen had moeten kopen. Voor een prikje had hij hem kunnen krijgen van de heren Hubben, die altijd eigenaren waren gebleven, maar er geen enkele belangstelling voor hadden. Nu beseft hij pas dat er geen mooiere plek was geweest om te wonen.
Toen de autosloper was verdwenen, was de molen uitgeroepen tot monument. Historisch erfgoed, dat behouden kon blijven door er een nuttig doel voor te zoeken. Dit was het dan geworden: een koek-en-zopie-tent in zuurtjeskleuren.
Waarom ergert hij zich zo aan de mensen die de molen veranderd hebben? Hij moet zichzelf verwijten maken.
Hij staat stil, vlak bij de beek. Langs de oever is een palissade geslagen, om afkalving te voorkomen. De waterlelies en lisdodden zijn verdwenen.
Ton van Reen: Het diepste blauw (052)
wordt vervolgd
fleursdumal.nl magazine
More in: - Book Stories, - Het diepste blauw, Archive Q-R, Reen, Ton van
---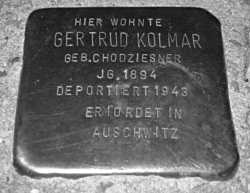 Die Verlassene
An K. J.
Du irrst dich. Glaubst du, daß du fern bist
Und daß ich dürste und dich nicht mehr finden kann?
Ich fasse dich mit meinen Augen an,
Mit diesen Augen, deren jedes finster und ein Stern ist.
Ich zieh dich unter dieses Lid
Und schließ es zu und du bist ganz darinnen.
Wie willst du gehn aus meinen Sinnen,
Dem Jägergarn, dem nie ein Wild entflieht?
Du läßt mich nicht aus deiner Hand mehr fallen
Wie einen welken Strauß,
Der auf die Straße niederweht, vorm Haus
Zertreten und bestäubt von allen.
Ich hab dich liebgehabt. So lieb.
Ich habe so geweint … mit heißen Bitten …
Und liebe dich noch mehr, weil ich um dich gelitten,
Als deine Feder keinen Brief, mir keinen Brief mehr schrieb.
Ich nannte Freund und Herr und Leuchtturmwächter
Auf schmalem Inselstrich,
Den Gärtner meines Früchtegartens dich,
Und waren tausend weiser, keiner war gerechter.
Ich spürte kaum, daß mir der Hafen brach,
Der meine Jugend hielt – und kleine Sonnen,
Daß sie vertropft, in Sand verronnen.
Ich stand und sah dir nach.
Dein Durchgang blieb in meinen Tagen,
Wie Wohlgeruch in einem Kleide hängt,
Den es nicht kennt, nicht rechnet, nur empfängt,
Um immer ihn zu tragen.
Gertrud Kolmar
(1894-1943)
gedicht: Die Verlassene
fleursdumal.nl magazine
More in: Archive K-L, Archive K-L, Kolmar, Gertrud
---
The story of how literature shaped world history, in sixteen acts—from Alexander the Great and the Iliad to Don Quixote and Harry Potter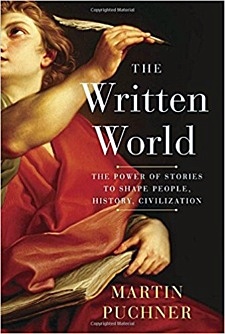 In this groundbreaking book, Martin Puchner leads us on a remarkable journey through time and around the globe to reveal the powerful role stories and literature have played in creating the world we have today.
Puchner introduces us to numerous visionaries as he explores sixteen foundational texts selected from more than four thousand years of world literature and reveals how writing has inspired the rise and fall of empires and nations, the spark of philosophical and political ideas, and the birth of religious beliefs. Indeed, literature has touched the lives of generations and changed the course of history.
At the heart of this book are works, some long-lost and rediscovered, that have shaped civilization: the first written masterpiece, the Epic of Gilgamesh; Ezra's Hebrew Bible, created as scripture; the teachings of Buddha, Confucius, Socrates, and Jesus; and the first great novel in world literature, The Tale of Genji, written by a Japanese woman known as Murasaki. Visiting Baghdad, Puchner tells of Scheherazade and the stories of One Thousand and One Nights, and in the Americas we watch the astonishing survival of the Maya epic Popol Vuh. Cervantes, who invented the modern novel, battles pirates both real (when he is taken prisoner) and literary (when a fake sequel to Don Quixote is published).
We learn of Benjamin Franklin's pioneering work as a media entrepreneur, watch Goethe discover world literature in Sicily, and follow the rise in influence of The Communist Manifesto. We visit Troy, Pergamum, and China, and we speak with Nobel laureates Derek Walcott in the Caribbean and Orhan Pamuk in Istanbul, as well as the wordsmiths of the oral epic Sunjata in West Africa.
Throughout The Written World, Puchner's delightful narrative also chronicles the inventions—writing technologies, the printing press, the book itself—that have shaped religion, politics, commerce, people, and history. In a book that Elaine Scarry has praised as "unique and spellbinding," Puchner shows how literature turned our planet into a written world.
Title: The Written World
Subtitle: The Power of Stories to Shape People, History, Civilization
Author: Martin Puchner
Publisher: Random House
Format Hardcover, $32.00
ISBN-10 0812998936
ISBN-13 9780812998931
Publication Date: 24 October 2017
Nb of pages 448 p.
new books
fleursdumal.nl magazine
More in: - Book Lovers, - Book News, - Book Stories, Archive O-P, Art & Literature News, Libraries in Literature, PRESS & PUBLISHING, The Art of Reading
---
Older Entries »
Thank you for reading FLEURSDUMAL.NL - magazine for art & literature