FICTION & NONFICTION ARCHIVE
·
Johannes Theodor Baargeld: 'Röhrensiedlung oder Gotik'
·
David Lagercrantz: The Girl Who Takes an Eye for an Eye
·
Benedetta Craveri: Les Derniers Libertins
·
Richard Stern: Other Men's Daughters
·
Peter Jordens: Hendrik Werkman en De Ploeg. The Next Call en het constructivisme
·
Daniel Kane: "Do You Have a Band?". Poetry and Punk Rock in New York City
·
Jhumpa Lahiri: In Other Words
·
Man Booker Prize announces 2017 shortlist
·
Noam Chomsky: Interviews with David Barsamian
·
Marlena by Julie Buntin
·
Onno Blom: Het litteken van de dood (Biografie Jan Wolkers)
·
Camille Laurens: La petite danseuse de quatorze ans
Röhrensiedlung oder Gotik
Jazz, Jazzband, Bandwurm. Der Burschensaft thomasinischer Printengänger vel expressive Spekulatiusarchitekten ist bei der Renovierung seiner durchlaufend honorierten Arbeiten auf den Kriminalvorwurf No. 2333/1920 geh. gestoßen. Der Podrekt 2333/1920 geh. wurde am 15. Januar 11.30 vorm. persönlich durch den Komunalbaueleven moritz remond eingebacken und verhandelt die Besandung des Röhrensystems durch den Auflauf des Kölner Doms.
Nachdem die philoporne Klingel des Bundes zu dem Podrekt durch Ansaugen von Gefrierhosen Stellung genommen, erklärt der außerhalb der Haftpflicht stechende     Pornodidakt rauchlose erst die Einfühlung der Kommunalgotik als Abbau der Ehe und droht mit der Kommunalisierung seiner Frau. Während albert einstein und die Sozialistin auguste rodin Glückwunschtelegramme häkeln, sägt die Zentrale w/3 der Bewegung dada für das einjährig-freiwillige Diözesan-Derby einen Vergleich auf dem Boden der Röhrenarchitektur aus. Die Abstimmungsgebiete werden sich bestimmen lassen, ob die Gewölbeparteien des Eiffelturmes zu vergraben sind, der ein freigelegter Keller ist und den Verstimmungen des Betriebröhrengesetzentwurfes widerspricht. Der Kosmopolid leo seiwet hat seine Geliebte geheiratet. Das Jubelpaar hat sich an die Zentrale w/3 Abt.
Röhrenarchitinktur mit dem Büttel gesandt, der durch Anbringen von Röhrenfarcaden an den Brandmauern und Häuserhintern seines Viertels dem Tag ein Psychoparallelepitaph setzt. Der Geheimurn "Stätteerweiterung" des Dada Maschke B.D.B. hat in den Bäumen des städt. Ziertierentwertungsverwalts (Nippes, Schiefersburgerweg 150-154, Tel. A4491) eine plananatomische Ornamentalwarte verrichtet. Das Institut beabsichtigt mit einer Aufzahl Entwachsungen, abnormer Haarungen, Kotsteinerungen und Perlbildungen am weiblichen Akt den Ornamentalkanon der Röhrenaphrotektur auszukauen. Das Kinoweilchen clever hasenfalter wird weite' wiede' von seinem Sohn begossen. hasenwalter ist durch Verführung des Dadaisten johann r. rubiner in der Röhrensiedlung Sylt mit seinem Sohn konstipiert worden. Als Folge des Januar-hochwassers sind die Vasen der Dadaistin rosala meerfeld geplatzt. Die Konsumentenvereinigung hat daher die Kanarisierung des Dezernentenwesens durch Harzer Roller beantragt. Trotzdem hat der Propagandist der Interjektion Prof. wilh. fachinger – bonn in studentischer Sitzung der Bonnendiplombeflissenen die expressionistische Ausmalung seiner Gattin verelendet.
Das ergriffene Altarwerk "mein einzige Passion" wurde nachm. 3.15 vom Erzbischof Dr. schultze zweimal durch die Offizien des Domkapitels geweht. Der Satinist hans arp, Emissär des Internationalen Aktionsausschusses "D" hat der Nitte des Philatheleten Prof. leopold von schäler den amor intellektualis dei vertragen. Dagegen wird der verliebte Philathelet in seiner nächsten Puberkation seiner Nitte die Vorgüsse der Augustinischen Röhrensynthese geleisen. arp glaubt zu dem Ergebnis zu kommen, daß die Gotik eine erektive Vomations-erscheinung der Zahnfäule ist, und bereits eine Dränagedräsine mit Hilfe des Röhrensystems.
Die Ortsnucke Zürich der dadaistischen Bewegung hat 920 deutsche Roßhaarzahnwürste an die rheinischen Commilitonen Sozial-Kompottstudierenden ausgeglichen. Wir sollen die Röhrenarchitektur an und in der Röhre. Röhrenbein. Pegoud steht Röhre. Die – anni – besant steht Röhre. Wieland Heartfield (aus dem Englischen unterschlagen von der Gesellschaft der Künste in Köln Ausgabe "A") steht Röhre. Steht Röhren! Collaborate! Stehröhre:
Die Gotik ist der grimassierende Exhibitionalis der Klotzeier.
Der Gotiker ist der Selbstmörder in Geschlechtsverkleidung. Collabor, Bohrrohr, die Harmröhre röhrt, r r r r r rumpfsdada.
Johannes Theodor Baargeld
(1892-1927)
'Röhrensiedlung oder Gotik'
fleursdumal.nl magazine
More in: Archive A-B, Baargeld, Johannes Theodor, Dada, DADA, Dadaïsme
---
From the author of the #1 international best seller The Girl in the Spider's Web: the new book in the Millennium series, which began with Stieg Larsson's The Girl with the Dragon Tattoo
Lisbeth Salander, the girl with the dragon tattoo, the brilliant hacker, the obstinate outsider, the volatile seeker of justice for herself and others—even she has never been able to uncover the most telling facts of her traumatic childhood, the secrets that might finally, fully explain her to herself. Now, when she sees a chance to uncover them once and for all, she enlists the help of Mikael Blomkvist, the editor of the muckraking, investigative journal Millennium. And she will let nothing stop her—not the Islamists she enrages by rescuing a young woman from their brutality; not the prison gang leader who passes a death sentence on her; not the deadly reach of her long-lost twin sister, Camilla; and not the people who will do anything to keep buried knowledge of a sinister pseudoscientific experiment known only as The Registry. Once again, Lisbeth Salander and Mikael Blomkvist, together, are the fierce heart of a thrilling full-tilt novel that takes on some of the most insidious problems facing the world at this very moment.
David Lagercrantz was born in 1962 and is an acclaimed author and journalist. He has written numerous biographies (including the internationally best-selling I Am Zlatan Ibrahimović, for which he was the ghostwriter) and four novels, including Fall of Man in Wilmslow, and the #1 best-selling The Girl in the Spider's Web.
"Lagercrantz's excellent second contribution to Stieg Larsson's Millennium series [is a] complicated, fascinating mystery." Publisher's Weekly
The Girl Who Takes an Eye for an Eye
A Lisbeth Salander novel,
continuing Stieg Larsson's Millennium Series
By David Lagercrantz
Suspense & Thriller – Crime Mysteries
Paperback
Sep 12, 2017
512 Pages
Hardcover
Sep 12, 2017
368 Pages
new books
fleursdumal.nl magazine
More in: - Book News, - Book Stories, Archive K-L, Art & Literature News, Tales of Mystery & Imagination
---
Ceci n'est pas un livre d'histoire, et pourtant tout y est avéré. C'est le roman vrai des derniers feux de la monarchie, la chronique d'une civilisation au raffinement inégalé, et que 1789 emportera à jamais.
Le roman vrai de sept destins, chacun emblématique et unique à la fois. Des aristocrates de haut lignage, dotés des vertus dont tout noble doit s'enorgueillir : fierté, courage, raffinement, culture, esprit, art de plaire.
Ils se connaissent, sont cousins ou rivaux, libertins dans une société où l'on veut aimer à sa guise, puisque le mariage y est de convenance. Maîtresses officielles ou secrètes, liaisons épistolaires et enflammées, dépit, faveur, puis disgrâce… Jamais l'art de conquérir ne fut porté à cette incandescence.
Chacun d'eux, en même temps, veut se forger un destin. Prétendant aux plus hautes fonctions au service du Roi, ils devront composer avec la cour où les alliances se font et se défont au gré d'intrigues savantes et souvent cruelles. On croisera Talleyrand, Laclos, Marie-Antoinette dans la légèreté de ses vingt ans, les chroniques savoureuses du prince de Ligne ou de la comtesse de Boigne, les billets, les poèmes que cette élite lettrée et cosmopolite s'échange à chaque heure du jour.
Ils sont aussi les enfants des Lumières, et accueillent avec d'autant plus d'intérêt les idées nouvelles qu'ils croient possible de les concilier avec leurs propres privilèges. Mais la Révolution balayera cet espoir. Certains prendront les armes, d'autres le chemin de l'exil ; ce sera la ruine, la guillotine pour deux d'entre eux. Pour tous, la fin d'un monde.
Avec une plume enjouée et complice qui rappelle les meilleurs mémorialistes, Benedetta Craveri a composé ici un magnifique hommage à cette génération perdue qui incarna, plus qu'aucune autre, une certaine douceur de vivre.
Benedetta Craveri
Les Derniers Libertins
Traduction (Italien): Dominique Vittoz
2016
Editeur Flammarion
Collection ESSAIS
640 pages
155 x 240 cm
Couleur – Broché
EAN : 9782081249318
ISBN : 9782081249318
26,00€
new books
fleursdumal.nl magazine
More in: - Book News, - Book Stories, Archive C-D, Art & Literature News, MONTAIGNE
---
"Until the day of Merriwether's departure from the house—a month after his divorce—the Merriwether family looked like an ideally tranquil one" we read on the first page of Other Men's Daughters.

It is the late 1960s, and the streets of Cambridge, Massachusetts, are full of long-haired hippies decked out in colorful garb, but Dr. Robert Merriwether, who teaches at Harvard and has been married for a good long time, hardly takes note. Learned, curious, thoughtful, and a creature of habit, Merriwether is anything but an impulsive man, and yet over the summer, while Sarah, his wife, is away on vacation, he meets a summer student, Cynthia Ryder, and before long the two have fallen into bed and in love. Richard Stern's novel is an elegant and unnerving examination of just how cold and destructive a thing love, "the origin of so much story and disorder," can be.
"As if Chekhov had written Lolita. . . . I would contend that in its own felicitous small-scale way, Other Men's Daughters is to . . . the sixties what The Great Gatsby was to the twenties, The Grapes of Wrath to the thirties, and Rabbit Is Rich to the seventies: a microscope exactly focused on a definitive specimen of what was once the present American moment." —Philip Roth, from the Introduction
Other Men's Daughters
By Richard Stern
Introduction by Philip Roth
Afterword by Wendy Doniger
Category: Literary Fiction
Paperback $15.95
Publisher Penguin Random House
NYRB Classics
Aug 29, 2017
272 Pages
ISBN 9781681371511
new books
fleursdumal.nl magazine
More in: - Book Lovers, - Book News, Archive S-T, Art & Literature News
---
Hendrik Nicolaas Werkman (1882-1945) wordt in 1919 lid van de 'Groninger Kunstkring De Ploeg'.

Men waardeert hem vooral als drukker. In 1922, wanneer hij zakelijk een stap terug moet doen, maakt Werkman kennis met het gebruik van typografisch zetmateriaal als vorm van drukkunst. Hij begint de mogelijkheden ervan te onderzoeken.
De eerste proeve van zijn kunnen is de uitgave van The Next Call, een serie van negen achtbladige cahiers bestaande uit teksten en abstracte composities die hij tussen 1923 en 1926 aan vrienden en andere mogelijk geïnteresseerden toestuurt. Talrijk zijn de aanwijzingen dat Werkman zich daarbij heeft laten inspireren door het dadaïstische en constructivistische idioom van de internationale avant-garde. Een modernistisch tijdschrift als een van de vele andere is The Next Call niet. Teksten en druksels laten zien dat het gaat over Werkman zelf, over wat hem in deze cruciale periode van zijn leven wezenlijk beroert
Peter Jordens:
Hendrik Werkman en De Ploeg.
The Next Call en het constructivisme
Dit boek verschijnt in oktober 2017
€ 22,50
ISBN 9789462582286
Formaat: 20 x 26,5 cm
Aantal pagina's 176
In samenwerking met Museum Belvédère
Circa 150 afbeeldingen in kleur
Jaar 2017
Uitvoering: Gebonden
Uitg.: wbooks
new books
fleursdumal.nl magazine
More in: - Book Lovers, - Book News, Archive W-X, Archive W-X, Art & Literature News, Concrete + Visual Poetry U-Z, Constructivism, Constuctivisme, Dada, DADA, Dadaïsme, De Ploeg, PRESS & PUBLISHING, REPRESSION OF WRITERS, JOURNALISTS & ARTISTS, Werkman, Hendrik Nicolaas
---
During the late 1960s, throughout the 1970s, and into the 1980s, New York City poets and musicians played together, published each other, and inspired one another to create groundbreaking art.

In "Do You Have a Band?", Daniel Kane reads deeply across poetry and punk music to capture this compelling exchange and its challenge to the status of the visionary artist, the cultural capital of poetry, and the lines dividing sung lyric from page-bound poem.
Kane reveals how the new sounds of proto-punk and punk music found their way into the poetry of the 1960s and 1970s downtown scene, enabling writers to develop fresh ideas for their own poetics and performance styles. Likewise, groups like The Fugs and the Velvet Underground drew on writers as varied as William Blake and Delmore Schwartz for their lyrics. Drawing on a range of archival materials and oral interviews, Kane also shows how and why punk musicians drew on and resisted French Symbolist writing, the vatic resonance of the Beat chant, and, most surprisingly and complexly, the New York Schools of poetry. In bringing together the music and writing of Richard Hell, Patti Smith, and Jim Carroll with readings of poetry by Anne Waldman, Eileen Myles, Ted Berrigan, John Giorno, and Dennis Cooper, Kane provides a fascinating history of this crucial period in postwar American culture and the cultural life of New York City.
Daniel Kane is reader in English and American literature at the University of Sussex in Brighton. His books include We Saw the Light: Conversations Between the New American Cinema and Poetry (2009) and All Poets Welcome: The Lower East Side Poetry Scene in the 1960s (2003).
Title Do You Have a Band?
Subtitle Poetry and Punk Rock in New York City
Author Daniel Kane
Publisher Columbia University Press
Title First Published 25 July 2017
Format Paperback
ISBN-10 0231162979
ISBN-13 9780231162975
Publication Date 25 July 2017
Main content page count 296
Weight 16 oz.
Paperback – $30.00
296 Pages
Daniel Kane: Do You Have a Band?": Poetry and Punk Rock in New York City
from Columbia University Press
new books
fleursdumal.nl magazine
More in: - Book News, Archive K-L, Art & Literature News, FDM in New York, MUSIC, Patti Smith, STREET POETRY, Urban Art
---
In Other Words is a revelation. It is at heart a love story of a long and sometimes difficult courtship, and a passion that verges on obsession: that of a writer for another language.
For Jhumpa Lahiri, that love was for Italian, which first captivated and capsized her during a trip to Florence after college. Although Lahiri studied Italian for many years afterwards, true mastery had always eluded her.
Seeking full immersion, she decided to move to Rome with her family, for 'a trial by fire, a sort of baptism' into a new language and world. There, she began to read and to write – initially in her journal – solely in Italian. In Other Words, an autobiographical work written in Italian, investigates the process of learning to express oneself in another language, and describes the journey of a writer seeking a new voice.
Presented in a dual-language format, this is a wholly original book about exile, linguistic and otherwise, written with an intensity and clarity not seen since Vladimir Nabokov: a startling act of self-reflection and a provocative exploration of belonging and reinvention.
"A writer of formidable powers and great depth of feeling" – Observer
Jhumpa Lahiri was born in London and raised in Rhode Island. Her debut collection of stories, Interpreter of Maladies, was awarded the Pulitzer Prize, the PEN/Hemingway Award,The New Yorker Debut of the Year, and an Addison M. Metcalf Award from the American Academy of Arts and Letters. It was an international bestseller, translated into more than thirty languages. Her first novel, The Namesake, was a New York Times Notable Book, a Los Angeles TimesBook Prize finalist, and selected as one of the best books of the year by USA Today and Entertainment Weekly, among other publications. Her second collection, Unaccustomed Earth, was a New York Times Book Review,Washington Post, Los Angeles Times, Time, and People Magazine Best Book of the Year, a finalist for the Story Prize, and winner of the Frank O'Connor International Short Story Award. Her most recent book is her second novel,The Lowland (published September 2013).
A recipient of Guggenheim and National Endowment for the Arts Fellowships, she was inducted into the American Academy of Arts and Letters in 2012. She lives in Brooklyn, New York, with her husband and two children.
Jhumpa Lahiri writes: Essays & Journalism, Biography & Memoir, General Fiction, Short Stories
She is author of : In Other Words, The Clothing of Books, The Lowland, Only Goodness, Unaccustomed Earth
In Other Words
By Jhumpa Lahiri
Translator: Ann Goldstein
Publ.: 09-02-2017
Paperback
Edition: 1st
256 pag.
ISBN: 9781408866139
Imprint: Bloomsbury Paperbacks
Dim.: 198 x 129 mm
new books
fleursdumal.nl magazine
More in: - Book News, - Book Stories, Archive K-L, Art & Literature News
---
Paul Auster, Emily Fridlund, Mohsin Hamid, Fiona Mozley, George Saunders and Ali Smith are announced as the six shortlisted authors for the 2017 Man Booker Prize for Fiction.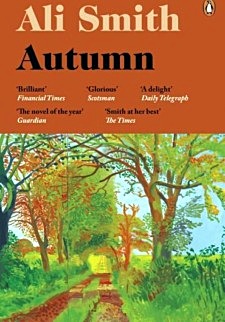 Their names were announced by 2017 Chair of judges, Lola, Baroness Young, at a press conference at the offices of Man Group, the prize sponsor.
The judges remarked that the novels, each in its own way, challenge and subtly shift our preconceptions — about the nature of love, about the experience of time, about questions of identity and even death.
Two novels from independent publishers, Faber & Faber and Bloomsbury, are shortlisted, alongside two from Penguin Random House imprint Hamish Hamilton and two from Hachette imprints, Weidenfeld & Nicolson and JM Originals.
The 2017 shortlist of six novels is:
4321 by Paul Auster (US) (Faber & Faber)
History of Wolves by Emily Fridlund (US) (Weidenfeld & Nicolson)
Exit West by Mohsin Hamid (UK-Pakistan) (Hamish Hamilton)
Elmet by Fiona Mozley (UK) (JM Originals)
Lincoln in the Bardo by George Saunders (US) (Bloomsbury Publishing)
Autumn by Ali Smith (UK) (Hamish Hamilton)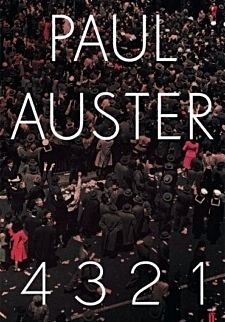 The judging panel, chaired by Lola, Baroness Young, consists of: the literary critic, Lila Azam Zanganeh; the Man Booker Prize shortlisted novelist, Sarah Hall; the artist, Tom Phillips CBE RA; and the travel writer and novelist, Colin Thubron CBE.
The 2017 winner will be announced on Tuesday 17 October in London's Guildhall, at a dinner that brings together the shortlisted authors and many well-known figures from the literary world. The ceremony will be broadcasted by the BBC.
The shortlisted authors will each receive £2,500 and a specially bound edition of their book. The winner will receive a further £50,000 and can expect international recognition.
The Man Booker Prize 2017 shortlist:
4 3 2 1 by Paul Auster (US) (Faber & Faber)
History of Wolves by Emily Fridlund (US) (Weidenfeld & Nicolson)
Exit West by Mohsin Hamid (Pakistan-UK) (Hamish Hamilton)
Elmet by Fiona Mozley (UK) (JM Originals)
Lincoln in the Bardo by George Saunders (US) (Bloomsbury Publishing)
Autumn by Ali Smith (UK) (Hamish Hamilton)
The Man Booker Prize 2017
fleursdumal.nl magazine
More in: - Book Lovers, - Book News, Archive A-B, Archive S-T, Art & Literature News, Literary Events, Paul Auster
---
Global Discontents is a compelling set of interviews with Noam Chomsky, who identifies the "dry kindling" of discontent around the world that could soon catch fire.
In wide-ranging interviews with David Barsamian, his longtime interlocutor, Noam Chomsky asks us to consider "the world we are leaving to our grandchildren": one imperiled by the escalation of climate change and the growing potential for nuclear war. If the current system is incapable of dealing with these threats, he argues, it's up to us to radically change it.
These ten interviews, conducted from 2013 to 2016, examine the latest developments around the globe: the devastation of Syria, the reach of state surveillance, growing anger over economic inequality, the place of religion in American political culture, and the bitterly contested 2016 U.S. presidential election. In accompanying personal reflections on his Philadelphia childhood and his eighty-seventh birthday, Chomsky also describes his own intellectual journey and the development of his uncompromising stance as America's premier dissident intellectual.
Noam Chomsky is the author of numerous bestselling political works, including Hegemony or Survival and Failed States. A professor emeritus of linguistics and philosophy at MIT, he is widely credited with having revolutionized modern linguistics. He lives outside Boston, Massachusetts.
David Barsamian, director of the award-winning and widely syndicated Alternative Radio, is a winner of the Lannan Foundation's Cultural Freedom Fellowship and the ACLU's Upton Sinclair Award for independent journalism. He lives in Boulder, Colorado.
Global Discontents
Conversations on the Rising Threats to Democracy
Noam Chomsky: Interviews with David Barsamian
Trade Paperback
$18.00
Metropolitan Books
Henry Holt and Co.
12/05/2017
ISBN: 9781250146182
240 Pages
new books
fleursdumal.nl magazine
More in: - Book News, - Book Stories, Archive A-B, Archive C-D, Art & Literature News, MONTAIGNE, Noam Chomsky
---
The story of two girls and the wild year that will cost one her life, and define the other's for decades.
Everything about fifteen-year-old Cat's new town in rural Michigan is lonely and off-kilter until she meets her neighbor, the manic, beautiful, pill-popping Marlena. Cat is quickly drawn into Marlena's orbit and as she catalogues a litany of firsts—first drink, first cigarette, first kiss, first pill—Marlena's habits harden and calcify. Within the year, Marlena is dead, drowned in six inches of icy water in the woods nearby. Now, decades later, when a ghost from that pivotal year surfaces unexpectedly, Cat must try again to move on, even as the memory of Marlena calls her back.
Told in a haunting dialogue between past and present, Marlena is an unforgettable story of the friendships that shape us beyond reason and the ways it might be possible to pull oneself back from the brink.
"It's still so early in 2017 that calling something a best debut novel of the year is a dicey thing to try and do.  But if the Lorrie Moore blurb on the front cover doesn't tip you off that Julie Buntin's Marlena is a book you should be paying attention to, the fact that the author created something that could easily be called the millennial Midwestern version of the celebrated Elena Ferrante Neapolitan Novels crossed with Robin Wasserman's great Girls on Fire, should do the trick." –Rolling Stone
Julie Buntin is from northern Michigan. Her work has appeared in The Atlantic, Cosmopolitan, O, The Oprah Magazine, Slate, Electric Literature, and One Teen Story, among other publications. She teaches fiction at Marymount Manhattan College, and is the director of writing programs at Catapult. She lives in Brooklyn, New York. Marlena is her debut novel.
MARLENA
By Julie Buntin
Hardcover
$26.00
Henry Holt and Co.
04/04/2017
ISBN: 9781627797641
288 Pages
Trade Paperback
$16.00
Picador
04/03/2018
ISBN: 9781250160157
288 Pages
book news
fleursdumal.nl magazine
More in: - Book News, Archive A-B, Art & Literature News
---
Nederland vormde Jan Wolkers, en Jan Wolkers vormde Nederland.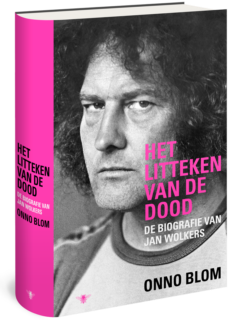 Zijn kunstenaarschap ontstond uit woede tegen de God van zijn gereformeerde vader in Oegstgeest, bloeide op in Amsterdam, en vond harmonie op Texel.
Zijn romans werden verguisd, bejubeld en bekroond. Wereldwijd werden honderdduizenden exemplaren verkocht van Kort Amerikaans, Een roos van vlees en Turks fruit.
Wolkers werd opgeleid als beeldhouwer. Hij maakte vele beelden in brons en glas, en liet een schitterend oeuvre van kleurrijke schilderijen na. Zoals hij beeldhouwde met woorden, zo schreef hij met verf.
Meer dan tien jaar lang werkte Onno Blom aan Wolkers' biografie. Op basis van een schat aan materiaal schetst hij een rebels, obsessief en zinnelijk leven in de greep van liefde en dood. Wolkers had onstuimige relaties met vrouwen en meisjes. De dood van zijn oudste broer en die van zijn tweejarige dochtertje bleven hem tot zijn laatste dag als demonen achtervolgen.
Onno Blom (1969) studeerde in 1994 cum laude af in de Nederlandse taal- en letterkunde en Culturele Studies. Na een aantal jaren te hebben gewerkt als literair redacteur bij dagblad Trouw en korte tijd als hoofdredacteur van Uitgeverij Prometheus Bert Bakker en adjunct-directeur van De Bezige Bij, is hij werkzaam als freelance journalist en literair criticus. Hij maakte voor Teleac een aantal radioprogramma's en treedt op als interviewer en presentator bij literaire bijeenkomsten in het land. Blom is de officiële biograaf van Jan Wolkers.
'Arme Onno. Zweet, bloed en tranen zullen langs zijn rug lopen,' zei Wolkers vlak voor zijn dood in NRC Handelsblad.
Verwacht – 19 oktober 2017 – handelseditie
Het litteken van de dood
Onno Blom
Aantal pagina's 1168
Uitvoering: Gebonden
ISBN 9789023454588
Uitgever De Bezige Bij
Druk vanaf 1e
Taal Nederlands
Bladzijden 1168 pp.
Bindwijze Hardcover
Genre Literaire non-fictie
€39,99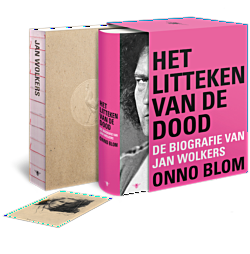 Naast de toegankelijke 'volkseditie' verschijnt een luxe editie in cassette, met daarin de biografie in een gebonden uitgave, een gebonden beeldboek met leven en werk van Jan Wolkers aan de hand van foto's, portretten, kunstwerken en egodocumenten, en een facsimiledruk van een zelfportret van Jan Wolkers uit 1945.
Deze luxe editie verschijnt in een eenmalige oplage van 1500 exemplaren, wordt genummerd en voorzien van de handtekeningstempel van Wolkers.
Verwacht – 19 oktober 2017 – luxe uitgave
Het litteken van de dood
Onno Blom
ISBN 9789023456568
Uitgever De Bezige Bij
Druk vanaf 1e
Taal Nederlands
Bindwijze Hardcover
Genre Biografieën
€129,99
new books
fleursdumal.nl magazine
More in: - Book Lovers, - Book News, Archive W-X, Art & Literature News, BIOGRAPHY, Jan Wolkers
---
Who was the model for Edouard Degas's world renowned sculpture of a ballet dancer? Camille Laurens embarks on a meticulous and sensitive enquiry.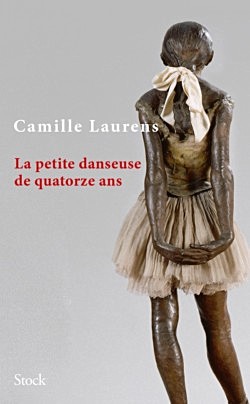 Degas's "Little Ballerina" has always been a presence for Camille Laurens. Here the novelist tells the story of the sculpture which has been exhibited in Paris, London, New York, Washington, Chicago, Copenhage, Dresden… but few know the identity of the model.
She looks into the childhood of Marie Van Goethem, born to Belgian parents, with an older sister who ended up as a courtesan, a younger sister who became a ballet teacher and a mother who died on the very premises of the Paris Opera. Dancing and prostitution. Revolution and the art world. Quite unintentionally, Marie would become one of the most discussed models, and was described as a "monkey" at the 1881 Salon des Indépendants exhibition.
How did Degas dare to make something beautiful of such an ugly child? And what mysterious connection was there between Degas and his subject, given that he kept the wax sculpture in his studio his whole life and never exhibited it? This enquiry ultimately leads Camille Laurens to a more personal quest.
Novelist, essayist and academic Camille Laurens has published some twenty books. In 2000, Dans ces bras-là won the Prix Fémina and the Prix Renaudot des Lycéens, and was translated into thirty languages. Her latest novel Who You Think I Am (Gallimard, 2016 / Other Press 2017) sold 50,000 copies in France.
La petite danseuse de quatorze ans
Camille Laurens
(Degas's little ballerina by Camille Laurens)
Collection: La Bleue
Éditions Stock Paris
Parution: 01/09/2017
176 pages
Format:140 x 216 mm
EAN: 9782234069282
Prix:  €17.50
fleursdumal.nl magazine
More in: - Book News, - Book Stories, Archive K-L, Art & Literature News, DANCE, FDM in Paris, Histoire de France
---
Older Entries »
Thank you for reading FLEURSDUMAL.NL - magazine for art & literature