– Bookstores
·
Kunstenfestival Watou 2018 van 30 juni t/m 2 september
·
Monika Maron: Munin oder Chaos im Kopf
·
In Memoriam schrijfster Renate Dorrestein (1954-2018)
·
Piet Mondrian – The Complete Writings
·
The Man Booker International Prize 2018 longlist
·
Lawrence Ferlinghetti's Greatest Poems
·
The Book Lovers' Miscellany by Claire Cock-Starkey
·
Peter Handke: Die Obstdiebin oder Einfache Fahrt ins Landesinnere
·
Letters to Véra by Vladimir Nabokov
·
Preis der Leipziger Buchmesse für Natascha Wodin mit 'Sie kam aus Mariupol'
·
The Library at Mount Char by Scott Hawkins
·
Lost in a Good Book. A Thursday Next Novel by Jasper Fforde
Elke zomer opnieuw slaat het Kunstenfestival van Watou haar tenten op in het gelijknamige kunstdorpje aan de Franse grens.
Dichters en beeldend kunstenaars, aanstormend talent en gevestigde waarden, kunstwerken uit binnen- en uit buitenland strijken er neer en vormen een bijzonder kunstenparcours. Het dorp is de setting en biedt een tiental karakteristieke locaties als tentoonstellingsruimte: een voormalig klooster, een oude boerderij of de kelder van een brouwerij.
De wisselwerking tussen die verrassende, nostalgische ruimtes met hedendaagse beeldende kunst en poëzie zorgt telkens weer voor een unieke kunstbeleving. Zomeren in Watou is dan ook prikkelen en onthaasten tegelijk. Kleine momenten van gelukzaligheid.
Iedere editie van het Kunstenfestival kadert in een ander thema, waarrond intendant Jan Moeyaert en poëziecurator Willy Tibergien beeld en taal samenbrengen. Schrijvers, dichters en kunstenaars palmen gedurende een zomer het dorp in en bieden de bezoekers een caleidoscoop aan inzichten en perspectieven rond een bepaald onderwerp.
In het verleden waren er onder meer tentoonstellingen over de liefde in al haar facetten, over toevallige ontmoetingen, blijvende herinneringen en het geluk in overvloedige tijden. Verhalen verzamelen, heet dat. Van harte welkom om ze te komen lezen!
Kunstenfestival Watou 2018 vindt plaats van
30 juni tot en met 2 september
Open
woensdag tot zondag van 11u tot 19u
maandag en dinsdag gesloten, behalve op feestdagen
# meer informatie op website kunstenfestivalwatou
Adres
Watouplein 12
8978 Watou
Poperinge (België)
fleursdumal.nl magazine
More in: - Bookstores, Art & Literature News, Historia Belgica, Watou Kunstenfestival
---
Mina Wolf, Journalistin und Gelegenheitstexterin, opfert den Sommer, um einen Aufsatz über den Dreißigjährigen Krieg für die Festschrift einer Kleinstadt zu schreiben.
Eine irre Nachbarin, die Tag für Tag von morgens bis abends auf ihrem Balkon lauthals singt, zwingt sie, nur noch nachts zu arbeiten. Die kleine, enge Straße gerät in Aufruhr und in Minas Kopf vermischen sich der Dreißigjährige Krieg, die täglichen Nachrichten über Krieg und Terror mit der anschwellenden Aggression in der Nachbarschaft. Als auch noch eine Krähe in ihre nächtliche Einsamkeit gerät, die sie Munin nennt und mit der sie ein Gespräch über Gott und die Welt beginnt, ist das Chaos in Minas Kopf komplett.
Monika Maron entwirft in diesem turbulenten Roman provokant und mit Humor ein Stimmungsbild unserer Zeit.
Monika Maron ist 1941 in Berlin geboren, wuchs in der DDR auf, übersiedelte 1988 in die Bundesrepublik und lebt seit 1993 wieder in Berlin. Sie veröffentlichte zahlreiche Romane, darunter ›Flugasche‹, ›Animal triste‹, ›Endmoränen‹, ›Ach Glück‹ und ›Zwischenspiel‹, außerdem mehrere Essaybände, darunter ›Krähengekrächz‹, und die Reportage ›Bitterfelder Bogen‹. Zuletzt erschien der Roman ›Munin oder Chaos im Kopf‹. Sie wurde mit mehreren Preisen ausgezeichnet, darunter dem Kleist-Preis (1992), dem Friedrich-Hölderlin-Preis der Stadt Bad Homburg (2003), dem Deutschen Nationalpreis (2009), dem Lessing-Preis des Freistaats Sachsen (2011) und dem Ida-Dehmel-Preis (2017).
Monika Maron
Munin oder Chaos im Kopf
Hardcover
Preis € 20,00
ISBN: 978-3-10-048840-4
224 Seiten
gebunden
Verlag S. Fischer
fleursdumal.nl magazine
More in: - Book News, - Bookstores, Archive M-N
---
Renate Maria Dorrestein (Amsterdam, 25 januari 1954 – Aerdenhout, 4 mei 2018) was een Nederlandse schrijfster, journaliste en feministe.  Dorrestein, afgelopen vrijdag (4 mei) op 64-jarige leeftijd overleden aan slokdarmkanker, was iemand met zeer uitgesproken meningen.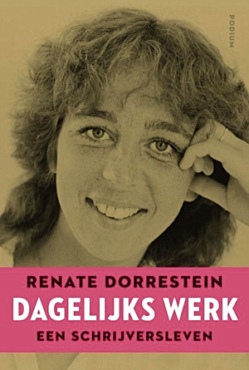 Tussen 1983 en nu, een periode van vijfendertig jaar, publiceerde Dorrestein vierendertig titels: een gemiddelde van bijna een boek per jaar.
Renate Dorrestein werd in 1954 geboren in Amsterdam. Haar vader was advocaat, haar moeder (tot ze trouwde) lerares. Na het gymnasium schreef ze voor bladen als Libelle, Panorama, Opzij en De Tijd.
Dorrestein debuteerde in 1983 met de roman Buitenstaanders. Tien jaar later ontving ze de Annie Romein Prijs (tegenwoordig de Opzij Literatuurprijs) voor haar hele oeuvre. Ze werd ook genomineerd voor de Libris Literatuur Prijs 1995 (met Een sterke man), de AKO Literatuurprijs 2003 (met Zonder genade) en driemaal voor de NS Publieksprijs. In totaal verkocht ze 2 miljoen boeken.
Haar laatste boek: Dagelijks werk, is een afwisselende en geanimeerde bundeling van essays, lezingen en brieven waarin ze verslag doet van haar bezoeken aan het ziekenhuis. (Renate Dorrestein: Dagelijks werk. Een schrijversleven. Podium, 300 blz. € 19,99)
Renate Dorrestein zal op Hemelvaartsdag, 10 mei, in besloten kring worden begraven. Condoleanceregisters, voorzien van haar portret, boeken en een gedicht van haar 12-jarige buurmeisje, zijn aanwezig in de volgende boekhandels: Blokker (Heemstede), Broekhuis (Hengelo, Enschede, Almelo en Oldenzaal), Broese (Utrecht), Dekker v/d Vegt (Nijmegen), Dominicanen (Maastricht), De Drukkerij (Middelburg), Gianotten Mutsaers (Tilburg), Van der Meer (Noordwijk), De Omslag (Delft), Paagman (Den Haag, Frederik Hendriklaan), Van Piere (Eindhoven), Praamstra (Deventer), Scheltema (Amsterdam) en Van der Velde (Leeuwarden en Groningen). De deelnemende bibliotheken zijn OBA Amsterdam (vestiging Oosterdokskade), OB Haarlem en OB Almere.
(Mededeling website Uitgeverij Podium)
in memoriam renate dorrestein (1954-2018)
fleursdumal.nl magazine
More in: - Book Lovers, - Bookstores, Archive C-D, Art & Literature News, In Memoriam, Renate Dorrestein
---
From the beginning of 1914 until his death in 1944, Mondrian wrote more than a hundred essays on the subject of art and society.
He wrote in Dutch, French and English, his choice of language often depending on his place of residence.
All of Mondrian's writings proclaim his conviction that art paves the way to a better society.
Many of his texts have been published, but the original versions were often translated, edited, and polished.
This book aims to present the painter's words as he wrote them, going back to the original sources of all of Mondrian's manuscripts, typescripts, and personal papers.
Piet Mondrian
The Complete Writings
Louis Veen Ed.
Publisher Primavera Pers
ISBN 9789059972384
640 p,
ills colour & bw,
18 x 25 cm, hb,
Dutch/French/English
€49.50
Piet Mondrian / Mondriaan
new books
fleursdumal.nl magazine
More in: - Book News, - Bookstores, Archive M-N, Art & Literature News, Constuctivisme, Dadaïsme, De Stijl, Piet Mondriaan, Piet Mondriaan
---
The Man Booker International Prize has revealed the 'Man Booker Dozen' of 13 novels in contention for the 2018 prize, which celebrates the finest works of translated fiction from around the world.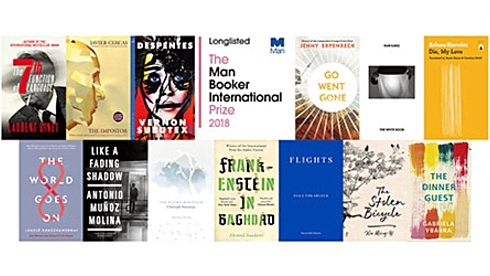 The 2018 longlist:
• Laurent Binet (France), Sam Taylor, The 7th Function of Language (Harvill Secker)
• Javier Cercas (Spain), Frank Wynne, The Impostor (MacLehose Press)
• Virginie Despentes (France), Frank Wynne, Vernon Subutex 1 (MacLehose Press)
• Jenny Erpenbeck (Germany), Susan Bernofsky, Go, Went, Gone (Portobello Books)
• Han Kang (South Korea), Deborah Smith, The White Book (Portobello Books)
• Ariana Harwicz (Argentina), Sarah Moses & Carolina Orloff, Die, My Love (Charco Press)
• László Krasznahorkai (Hungary), John Batki, Ottilie Mulzet & George Szirtes, The World Goes On (Tuskar Rock Press)
• Antonio Muñoz Molina (Spain), Camilo A. Ramirez, Like a Fading Shadow (Tuskar Rock Press)
• Christoph Ransmayr (Austria), Simon Pare, The Flying Mountain (Seagull Books)
• Ahmed Saadawi (Iraq), Jonathan Wright, Frankenstein in Baghdad (Oneworld)
• Olga Tokarczuk (Poland), Jennifer Croft, Flights (Fitzcarraldo Editions)
• Wu Ming-Yi (Taiwan), Darryl Sterk, The Stolen Bicycle (Text Publishing)
• Gabriela Ybarra (Spain), Natasha Wimmer, The Dinner Guest (Harvill Secker)
'The longlist introduces a wealth of talent, a variety of forms and some writers little known in English before. It has great writing and translating energy and we hope readers take as much pleasure in discovering the work as we did.'
Lisa Appignanesi, chair of the 2018 judges
The prize is now awarded every year for a single book, which is translated into English and published in the UK. Both novels and short-story collections are eligible. The work of translators is equally rewarded, with the £50,000 prize divided between the author and the translator of the winning entry. In addition, each shortlisted author and translator will receive £1,000 each. The judges considered 108 books.
The longlist was selected by a panel of five judges, chaired by Lisa Appignanesi OBE, author and cultural commentator, with Michael Hofmann, poet, reviewer and translator from German; Hari Kunzru, author of five novels including The Impressionist and White Tears; Tim Martin, journalist and literary critic, and Helen Oyeyemi, author of novels, plays and short stories including The Icarus Girl.
fleursdumal.nl magazine
More in: - Book News, - Bookstores, Art & Literature News, Awards & Prizes, Literary Events, The Art of Reading
---
Just in time for his 99th birthday, New Directions is proud to present a swift, terrific chronological selection of Lawrence Ferlinghetti's greatest poems.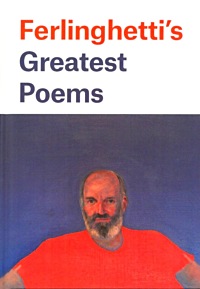 Through this tight lens, it is now possible to see Ferlinghetti—a brilliant and prolific poet—in a richer, broader, and more complex way. From his very first landmark books—Pictures of the Gone World (City Lights, 1955) and A Coney Island of the Mind (New Directions, 1958)—to new work, Ferlinghetti's Greatest Poems displays every stage of this multifaceted writer's long and celebrated career. It's exciting to revisit in one slender volume so much of the splendid, playful, and trenchant work of one of America's greatest and most popular poets.
"A brave man and a brave poet."––Bob Dylan
Lawrence Ferlinghetti, poet and founder of City Lights Books, author of A Coney Island of the Mind and Pictures of the Gone World, among numerous other books, has been drawing from life since his student days in Paris where he frequented the Academie Julien and where he did his first oil painting.
"Lawrence gets you laughing and then hits you with the truth."––Francis Ford Coppola
Title: Ferlinghetti's Greatest Poems
Author: Lawrence Ferlinghetti
Edited by Nancy J. Peters
Publisher New Directions Publishing Corporation
Format Hardcover, $16.95
144 pp.
ISBN-10 081122712X
ISBN-13 9780811227124
Publication Date 21 November 2017
new poetry books
fleursdumal.nl magazine
More in: #Beat Generation Archives, - Book News, - Bookstores, Archive E-F, Archive E-F, Art & Literature News
---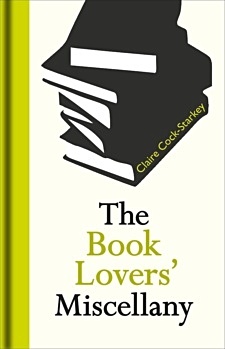 How is ink made? What is the bestselling book of all time? What are the oldest known books in the world? And how does one make sense of the colors found on Penguin paperbacks? The answers to these questions and many more await readers in The Book Lovers' Miscellany.
The Book Lovers' Miscellany is a cornucopia for bibliophiles. With customary wisdom and wit, Claire Cock-Starkey presents a brief illustrated history of paper, binding, printing, and dust jackets, with a wealth of arcane facts that even the most avid book lovers may be hard-pressed to answer: Which natural pigments were used to decorate medieval bibles? Which animal is needed for the making of vellum? Curious facts are drawn from throughout the history of books and publishing, including many more recent examples, such as a short history of the comic and the story behind the massively successful Harlequin romance imprint Mills and Boon. Readers can explore the output of the most prolific writers and marvel at the youth of the youngest published authors—or lament the decisions of the publishers who rejected books that later became colossal bestsellers. The book also includes a collection of lists, including unfinished novels, books that have faced bans, books printed with mistakes, the most influential academic books of all time, and the longest established literary families.
The perfect gift for every bibliophile, The Book Lovers' Miscellany is equally well suited to reading straight through or dipping into here and there.
The Book Lovers' Miscellany
by Claire Cock-Starkey (Author)
Hardcover
ISBN: 9781851244713
Published January 15, 2018
Bodleian Library, University of Oxford
The Bodleian Library at the University of Oxford publishes books related to their collection, in some cases facsimile editons of rare or noteworthy titles. UCP distributes Bodleian Library titles in North America.
fleursdumal.nl magazine
More in: - Book Lovers, - Bookstores, Archive C-D, Art & Literature News, Libraries in Literature, PRESS & PUBLISHING, The Art of Reading
---
Als das Letzte Epos hat Peter Handke seinen neuen Roman bezeichnet.

Mit der Niederschrift begann er am 1. August 2016: »Diese Geschichte hat begonnen seinerzeit an einem jener Mittsommertage, da man beim Barfußgehen im Gras wie eh und je zum ersten Mal im Jahr von einer Biene gestochen wird.« Dieser Stich wird, wie der Autor am 2. August festhält, zum »Zeichen«. »Ein gutes oder ein schlechtes? Weder als gutes noch als ein schlechtes, gar böses – einfach als ein Zeichen. Der Stich jetzt gab das Zeichen, aufzubrechen. Zeit, daß du dich auf den Weg machst. Reiß dich los von Garten und Gegend. Fort mit dir.
Die Stunde des Aufbruchs, sie ist gekommen.«Die Reise führt aus der Niemandsbucht, Umwegen folgend, sie suchend, in das Landesinnere, wo die Obstdiebin, »einfache Fahrt«, keine Rückfahrt, bleiben wird, oder auch nicht?. Am 30. November 2016, dem letzten Tag der Niederschrift des Epos, resumiert Peter Handke die ungeheuerlichen und bisher nie gekannten Gefahren auf ihrem Weg dorthin: »Was sie doch in den drei Tagen ihrer Fahrt ins Landesinnere alles erlebt hatte: seltsam. Oder auch nicht?
Nein, seltsam. Bleibend seltsam. Ewig seltsam.«
Peter Handke wird am 6. Dezember 1942 in Griffen (Kärnten) geboren. Die Familie mütterlicherseits gehört zur slowenischen Minderheit in Österreich; der Vater, ein Deutscher, war in Folge des Zweiten Weltkriegs nach Kärnten gekommen. Zwischen 1954 und 1959 besucht Handke das Gymnasium in Tanzenberg (Kärnten) und das dazugehörige Internat. Nach dem Abitur im Jahr 1961 studiert er in Graz Jura. Im März 1966, Peter Handke hat sein Studium vor der letzten und abschließenden Prüfung abgebrochen, erscheint sein erster Roman Die Hornissen. Im selben Jahr 1966 erfolgt die Inszenierung seines inzwischen legendären Theaterstücks Publikumsbeschimpfung in Frankfurt am Main in der Regie von Claus Peymann.
Seitdem hat er mehr als dreißig Erzählungen und Prosawerke verfaßt, erinnert sei an: Die Angst des Tormanns beim Elfmeter (1970), Wunschloses Unglück (1972), Der kurze Brief zum langen Abschied (1972), Die linkshändige Frau (1976), Das Gewicht der Welt (1977), Langsame Heimkehr (1979), Die Lehre der Sainte-Victoire (1980), Der Chinese des Schmerzes (1983), Die Wiederholung (1986), Versuch über die Müdigkeit (1989), Versuch über die Jukebox (1990), Versuch über den geglückten Tag (1991), Mein Jahr in der Niemandsbucht (1994), Der Bildverlust (2002), Die Morawische Nacht (2008), Der Große Fall (2011), Versuch über den Stillen Ort (2012), Versuch über den Pilznarren (2013).
Auf die Publikumsbeschimpfung 1966 folgt 1968, ebenfalls in Frankfurt am Main uraufgeführt, Kaspar. Von hier spannt sich der Bogen weiter über Der Ritt über den Bodensee 1971), Die Unvernünftigen sterben aus (1974), Über die Dörfer (1981), Das Spiel vom Fragen oder Die Reise zum sonoren Land (1990), Die Stunde da wir nichts voneinander wußten (1992), über den Untertagblues (2004) und Bis daß der Tag euch scheidet (2009) über das dramatische Epos Immer noch Sturm (2011) bis zum Sommerdialog Die schönen Tage von Aranjuez (2012) zu Die Unschuldigen, ich und die Unbekannte am Rand der Landstraße (2016).
Darüber hinaus hat Peter Handke viele Prosawerke und Stücke von Schriftsteller-Kollegen ins Deutsche übertragen: Aus dem Griechischen Stücke von Aischylos, Sophokles und Euripides, aus dem Französischen Emmanuel Bove (unter anderem Meine Freunde), René Char und Francis Ponge, aus dem Amerikanischen Walker Percy.
Sein Werk wurde mit zahlreichen internationalen Preisen ausgezeichnet. Die Formenvielfalt, die Themenwechsel, die Verwendung unterschiedlichster Gattungen (auch als Lyriker, Essayist, Drehbuchautor und Regisseur ist Peter Handke aufgetreten) erklärte er selbst 2007 mit den Worten: »Ein Künstler ist nur dann ein exemplarischer Mensch, wenn man an seinen Werken erkennen kann, wie das Leben verläuft. Er muß durch drei, vier, zeitweise qualvolle Verwandlungen gehen.
Peter Handke
Die Obstdiebin oder Einfache Fahrt ins Landesinnere
EAN: 9783518427576
ISBN: 3518427571
Libri: 3844323
Suhrkamp Verlag AG
November 2017
559 Seiten
gebunden
€34,00
new books
fleursdumal.nl magazine
More in: - Book News, - Bookstores, Archive G-H, Art & Literature News, Peter Handke
---
The letters of the great writer to his wife—gathered here for the first time—chronicle a decades-long love story and document anew the creative energies of an artist who was always at work.
No marriage of a major twentieth-century writer is quite as beguiling as that of Vladimir Nabokov's to Véra Slonim. She shared his delight in life's trifles and literature's treasures, and he rated her as having the best and quickest sense of humor of any woman he had met. From their first encounter in 1923, Vladimir's letters to Véra form a narrative arc that tells a half-century-long love story, one that is playful, romantic, pithy and memorable. At the same time, the letters tell us much about the man and the writer. We see the infectious fascination with which Vladimir observed everything—animals, people, speech, the landscapes and cityscapes he encountered—and learn of the poems, plays, stories, novels, memoirs, screenplays and translations on which he worked ceaselessly. This delicious volume contains twenty-one photographs, as well as facsimiles of the letters themselves and the puzzles and doodles Vladimir often sent to Véra.
Vladimir Nabokov was born on April 23, 1899, in St. Petersburg, Russia. He wrote in both Russian and English, and his best works, including Lolita (1955), feature stylish, complex literary effects. A collection of Nabokov's missives to his wife was published as Letters to Véra. Nabokov died in Montreux, Switzerland, in 1977.
Letters to Véra
By Vladimir Nabokov
Part of Vintage International
Category: Arts & Entertainment Biographies & Memoirs – Literary Figure Biographies & Memoirs – Literary Collections
Published Dec 12, 2017
by Vintage
864 Pages
With 8 pages of photographs and 47 illustrations in text
Paperback – $20.00
ISBN 9780307476586
Language: English
fleursdumal.nl magazine
More in: - Book News, - Bookstores, Archive M-N, Art & Literature News, Vladimir Nabokov
---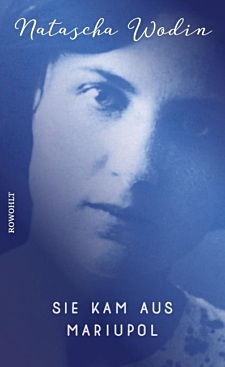 "Wenn du gesehen hättest, was ich gesehen habe" – Natascha Wodins Mutter sagte diesen Satz immer wieder und nahm doch, was sie meinte, mit ins Grab. Da war die Tochter zehn und wusste nicht viel mehr, als dass sie zu einer Art Menschenunrat gehörte, zu irgendeinem Kehricht, der vom Krieg übriggeblieben war. Wieso lebten sie in einem der Lager für "Displaced Persons", woher kam die Mutter, und was hatte sie erlebt? Erst Jahrzehnte später öffnet sich die Blackbox ihrer Herkunft, erst ein bisschen, dann immer mehr.
"Sie kam aus Mariupol" ist das außergewöhnliche Buch einer Spurensuche. Natascha Wodin geht dem Leben ihrer ukrainischen Mutter nach, die aus der Hafenstadt Mariupol stammte und mit ihrem Mann 1943 als "Ostarbeiterin" nach Deutschland verschleppt wurde. Sie erzählt beklemmend, ja bestürzend intensiv vom Anhängsel des Holocaust, einer Fußnote der Geschichte: der Zwangsarbeit im Dritten Reich. Ihre Mutter, die als junges Mädchen den Untergang ihrer Adelsfamilie im stalinistischen Terror miterlebte, bevor sie mit ungewissem Ziel ein deutsches Schiff bestieg, tritt wie durch ein spätes Wunder aus der Anonymität heraus, bekommt ein Gesicht, das unvergesslich ist. "Meine arme, kleine, verrückt gewordene Mutter", kann Natascha Wodin nun zärtlich sagen, und auch für uns Leser wird begreifbar, was verlorenging. Dass es dieses bewegende, dunkel-leuchtende Zeugnis eines Schicksals gibt, das für Millionen anderer steht, ist ein literarisches Ereignis.
"Das erinnert nicht von ungefähr an die Verfahrensweise, mit der W. G. Sebald, der große deutsche Gedächtniskünstler, verlorene Lebensläufe der Vergessenheit entriss." (Sigrid Löffler in ihrer Laudatio auf Natascha Wodin bei der Verleihung des Alfred-Döblin-Preises 2015)
Natascha Wodin, 1945 als Kind sowjetischer Zwangsarbeiter in Fürth/Bayern geboren, wuchs erst in deutschen DP-Lagern, dann, nach dem frühen Tod der Mutter, in einem katholischen Mädchenheim auf. Nach dem Abschluss einer Sprachenschule übersetzte sie aus dem Russischen und lebte zeitweise in Moskau. Auf ihr Romandebüt "Die gläserne Stadt", das 1983 erschien, folgten etliche Veröffentlichungen, darunter die Romane "Einmal lebt ich", "Die Ehe" und "Nachtgeschwister". Ihr Werk wurde unter anderem mit dem Hermann-Hesse-Preis, dem Brüder-Grimm-Preis und dem Adelbert-von-Chamisso-Preis ausgezeichnet, für "Sie kam aus Mariupol" wurde ihr der Alfred-Döblin-Preis, der Preis der Leipziger Buchmesse und der August-Graf-von-Platen-Preis verliehen. Natascha Wodin lebt in Berlin und Mecklenburg.
Preis der Leipziger Buchmesse
Preisträger 2017 in der Kategorie Belletristik
Natascha Wodin: "Sie kam aus Mariupol"
Rowohlt Verlag)
Die Begründung der Jury: In "Sie kam aus Mariupol" forscht Natascha Wodin nach den Lebensspuren ihrer ukrainischen Mutter Jewgenia – und stößt auf das Schicksal ihrer Tante Lidia. Während die Mutter 1943 mit ihrem russischen Mann als Zwangsarbeiterin in ein Leipziger Montagewerk für Kriegsflugzeuge verschleppt wurde, kam die Tante zehn Jahre zuvor in ein sowjetisches Straflager. Das ist die ungeheuerliche Parallelität, die die Familiengeschichte zerteilt. "Sie kam aus Mariupol" ist nicht aus einem Guss, weil es angesichts der Brüche des 20. Jahrhunderts gar nicht aus einem Guss sein kann. In vier hart gefügten Teilen treibt es aus unterschiedlichen Richtungen seine Stollen durch ein Massiv kollektiver und individueller Gewalt. Dieses Buch trägt auch ausdrücklich nicht die Bezeichnung Roman. Doch an der Grenze von Fiktion und Nichtfiktion, wo es angesiedelt ist, betreibt es autobiografisches Schreiben mit einem hohen Maß an Selbstreflexion und romanhaftes Schreiben auf der Grundlage von Lidias Tagebüchern. In diesem genreüberschreitenden Sinn ist es unerhört zeitgenössisch. Erinnerungsarbeit als Widerstand gegen das eigene Zerbrechen: Die Rettung, die sich Natascha Wodin davon erhofft, bleibt aus. Aber die Tapferkeit, mit der sie den Dämonen ins Gesicht sieht, die sie bannen muss, hat auch etwas ungemein Ermutigendes. Davon kann sich jeder Leser von "Sie kam aus Mariupol" überzeugen.
Natascha Wodin
'Sie kam aus Mariupol'
EAN: 9783498073893
ISBN: 3498073893
Libri: 2561776
Rowohlt Verlag GmbH
2017, 363 Seiten
gebunden, €19,95
fleursdumal.nl magazine
More in: - Book News, - Bookstores, Archive W-X, Art & Literature News, Awards & Prizes, PRESS & PUBLISHING, The Art of Reading
---
Carolyn's not so different from the other people around her. She likes guacamole and cigarettes and steak. She knows how to use a phone. Clothes are a bit tricky, but everyone says nice things about her outfit with the Christmas sweater over the gold bicycle shorts.

After all, she was a normal American herself once. That was a long time ago, of course. Before her parents died. Before she and the others were taken in by the man they called Father.
In the years since then, Carolyn hasn't had a chance to get out much. Instead, she and her adopted siblings have been raised according to Father's ancient customs. They've studied the books in his Library and learned some of the secrets of his power.
And sometimes, they've wondered if their cruel tutor might secretly be God. Now, Father is missing—perhaps even dead—and the Library that holds his secrets stands unguarded. And with it, control over all of creation.
As Carolyn gathers the tools she needs for the battle to come, fierce competitors for this prize align against her, all of them with powers that far exceed her own. But Carolyn has accounted for this. And Carolyn has a plan. The only trouble is that in the war to make a new God, she's forgotten to protect the things that make her human.
Populated by an unforgettable cast of characters and propelled by a plot that will shock you again and again, The Library at Mount Char is at once horrifying and hilarious, mind-blowingly alien and heartbreakingly human, sweepingly visionary and nail-bitingly thrilling—and signals the arrival of a major new voice in fantasy.  (From the Hardcover edition.)
"Wholly original…the work of the newest major talent in fantasy."
Wall Street Journal
SCOTT HAWKINS works as a software engineer for Intel. He and his wife live in Atlanta, where they spend much of their time playing Olympic-caliber fetch with their large pack of foster dogs. THE LIBRARY AT MOUNT CHAR is his first novel.
The Library at Mount Char
By Scott Hawkins
Category: Contemporary Fantasy
Paperback
Penguin Random House
2016,  400 Pages
fleursdumal.nl magazine
More in: - Book News, - Bookstores, Archive G-H, Art & Literature News, Libraries in Literature
---
The second installment in Jasper Fforde's New York Times bestselling series follows literary detective Thursday Next on another adventure in her alternate reality of literature-obsessed England.
The inventive, exuberant, and totally original literary fun that began with The Eyre Affair continues with New York Times bestselling author Jasper Fforde's magnificent second adventure starring the resourceful, fearless literary sleuth Thursday Next.
When Landen, the love of her life, is eradicated by the corrupt multinational Goliath Corporation, Thursday must moonlight as a Prose Resource Operative of Jurisfiction—the police force inside the BookWorld. She is apprenticed to the man-hating Miss Havisham from Dickens's Great Expectations, who grudgingly shows Thursday the ropes. And she gains just enough skill to get herself in a real mess entering the pages of Poe's "The Raven." What she really wants is to get Landen back.
But this latest mission is not without further complications. Along with jumping into the works of Kafka and Austen, and even Beatrix Potter's The Tale of the Flopsy Bunnies, Thursday finds herself the target of a series of potentially lethal coincidences, the authenticator of a newly discovered play by the Bard himself, and the only one who can prevent an unidentifiable pink sludge from engulfing all life on Earth. It's another genre-bending blend of crime fiction, fantasy, and top-drawer literary entertainment for fans of Douglas Adams and P. G. Wodehouse.
Thursday's zany investigations continue with The Well of Lost Plots. Look for the five other bestselling Thursday Next novels, including One of Our Thursdays is Missing and Jasper Fforde's latest bestseller, The Woman Who Died A Lot. Visit website jasperfforde.com for a full window into the Ffordian world!
Jasper Fforde traded a varied career in the film industry for staring vacantly out the window and arranging words on a page. He lives and writes in Wales. The Eyre Affair was his first novel in the bestselling Thursday Next series. He is also the author of Shades of Grey and the Nursery Crime series.
Lost in a Good Book
A Thursday Next Novel
By Jasper Fforde
Part of A Thursday Next Novel
Category: Mystery & Suspense | Literary Fiction | Contemporary Fantasy
Paperback
2004 – 432 Pages
Penguin Random House
fleursdumal.nl magazine
More in: - Book News, - Bookstores, Archive E-F, Art & Literature News
---
Older Entries »
Thank you for reading FLEURSDUMAL.NL - magazine for art & literature