– Bookstores
·
"Lincoln in the Bardo" by George Saunders wins 2017 Man Booker Prize
·
Tom Hanks: Uncommon Type. Some Stories
·
Irene Dische: Schwarz auf Weiß
·
Frankfurter Buchmesse: 11 – 15 Oktober 2017
·
Orhan Pamuk: The Red-Haired Woman
·
The Golden House, new novel by Salman Rushdie
·
UITMARKT 2017 Amsterdam – Oosterdok van 25 – 27 augustus
·
William Brewer: I Know Your Kind. Poems about the American opioid epidemic
·
UITMARKT 2017 van 25 tm 27 augustus Oosterdok Amsterdam
·
The Man Booker Prize 2017 Longlist announced
·
Koen Hilberdink: J.B.W.P. Het leven van Johan POLAK
·
CITY LIGHTS Pocket Poets Anthology 60th Anniversary Edition: Edited by Lawrence Ferlinghetti
On 22 February 1862, two days after his death, Willie Lincoln is laid to rest in a marble crypt in a Georgetown cemetery. That very night, shattered by grief, his father Abraham arrives at the cemetery, alone, under cover of darkness.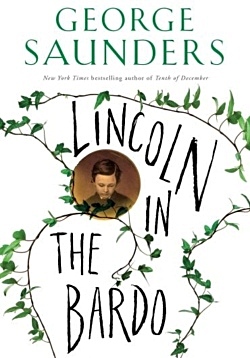 Over the course of that evening, Abraham Lincoln paces the graveyard unsettled by the death of his beloved boy, and by the grim shadow of a war that feels as though it is without end. Meanwhile Willie is trapped in a state of limbo between the dead and the living – drawn to his father with whom he can no longer communicate, existing in a ghostly world populated by the recently passed and the long dead.
Unfolding in the graveyard over a single night, narrated by a dazzling chorus of voices, Lincoln in the Bardo is a thrilling exploration of death, grief and the deeper meaning and possibilities of life.
Lincoln in the Bardo by George Saunders is named winner of the 2017 Man Booker Prize for Fiction. Lincoln in the Bardo is the first full-length novel from George Saunders, internationally renowned short story writer.
Lola, Baroness Young, 2017 Chair of judges, comments: 'The form and style of this utterly original novel, reveals a witty, intelligent, and deeply moving narrative. This tale of the haunting and haunted souls in the afterlife of Abraham Lincoln's young son paradoxically creates a vivid and lively evocation of the characters that populate this other world. Lincoln in the Bardo is both rooted in, and plays with history, and explores the meaning and experience of empathy.'
George Saunders the 58-year-old New York resident, born in Texas, is the second American author to win the prize in its 49-year history. He was in contention for the prize with two British, one British-Pakistani and two American writers.
Lincoln in the Bardo is published by Bloomsbury, making it the third consecutive year the prize has been won by an independent publisher, following Oneworld Publications' success in 2015 with Marlon James and 2016 with Paul Beatty. Bloomsbury has won the prize three times before, with Howard Jacobson (2010), Margaret Atwood (2000) and Michael Ondaatje (1992).
Saunders' win comes in the month that 1989 Booker Prize-winning author Kazuo Ishiguro was named as this year's Nobel Prize in Literature recipient. Ishiguro follows in the footsteps of other Booker Prize-recognised authors who have gone on to win the award including: V. S. Naipaul, Nadine Gordimer, William Golding, J. M. Coetzee and Doris Lessing.
George Saunders is the author of eight books, including the story collections Pastoralia and Tenth of December, which was a finalist for the National Book Award. He has received fellowships from the Lannan Foundation, the American Academy of Arts and Letters, and the Guggenheim Foundation. In 2006 he was awarded a MacArthur Fellowship. In 2013 he was awarded the PEN/Malamud Award for Excellence in Short Fiction and was included in Time's list of the one hundred most influential people in the world. He teaches in the creative writing program at Syracuse University.
Lincoln in the Bardo
By George Saunders
ISBN: 9780812995343
368pp.
Publication Date: February 2017
(Hardcover)
Publisher: Penguin Random House
Pages: 368
#  more  information  on website  themanbookerprize

fleursdumal.nl magazine
More in: - Book News, - Bookstores, Archive S-T, Art & Literature News, Literary Events, The talk of the town
---
A collection of seventeen wonderful short stories showing that two-time Oscar winner Tom Hanks is as talented a writer as he is an actor.
A gentle Eastern European immigrant arrives in New York City after his family and his life have been torn apart by his country's civil war.

A man who loves to bowl rolls a perfect game – and then another and then another and then many more in a row until he winds up ESPN's newest celebrity, and he must decide if the combination of perfection and celebrity has ruined the thing he loves.

An eccentric billionaire and his faithful executive assistant venture into America looking for acquisitions and discover a down and out motel, romance and a bit of real life.
These are just some of the tales Tom Hanks tells in this first collection of his short stories. They are surprising, intelligent, heart-warming, and, for the millions and millions of Tom Hanks fans, an absolute must-have.
Tom Hanks has been an actor, screenwriter, director and through Playtone, a producer. His writing has appeared in The New York Times, Vanity Fair and The New Yorker. This is his first collection of fiction.
Publisher: Cornerstone
ISBN: 9781785151514
Number of pages: 416
Weight: 620 g
Dimensions: 222 x 144 x 38 mm
October 2017
Hardback
£13.99
fleursdumal.nl magazine
More in: - Book News, - Bookstores, -Short Stories Archive, Archive G-H, Art & Literature News, CINEMA, RADIO & TV
---
Manche Geheimnisse sind so groß, dass wir sie nicht nur vor der Welt, sondern auch vor uns selbst verstecken müssen. Es beginnt als Liebesgeschichte.

Im New York der frühen 70er Jahre werden Lili und Duke ein Paar: Sie, die Tochter einer weißen Intellektuellen-Familie, mit allen Möglichkeiten aufgewachsen, die sich jedoch für die Arbeit als Krankenschwester entschieden hat und er, der schwarze junge Mann aus dem Süden. Sie leben eine Liebe, die verheerende Zerstörung in Kauf nimmt und doch alles zu verzeihen scheint. Während Duke zu einem gefeierten Weinexperten avanciert, wird die verträumte Lili als Model entdeckt. Ihr gemeinsames Leben entwickelt sich schnell zu einem rasanten Auf und Ab, voller Möglichkeiten, Verführungen, Rückschläge. Ihre Liebe scheint jedoch unzerbrechlich. Erkennt Duke jede noch so kleine Facette eines besonderen Weines, so entgehen ihm meist die Hintergedanken und Manipulationen der Menschen.
Ganz anders Lili, die wie gemacht scheint für das Spiel mit der Oberfläche, das die Mode- und Werbewelt beherrscht. Beide verlassen sich aufeinander, doch hinter Lilis Schönheit, ihrem Charme, ihrer Klugheit und Raffinesse, verbirgt sich nicht zuletzt eine mörderische Wut, die alles und jeden zu verschlingen droht.
Mit Schwarz und Weiß durchschreitet Irene Dische die letzten drei Jahrzehnte des letzten Jahrtausends, um nichts weniger als unsere Gegenwart auszuleuchten. Was als großartiger, scharfsinniger wie auch scharfzüngiger New York-Roman beginnt, entwickelt sich nach und nach zu einer brillanten Auseinandersetzung mit Projektionen und Heilsversprechen, mit individuellen Träumen und sozialen Realitäten. Ein Roman, der große Fragen stellt, ohne sich der Illusion auf Antworten hinzugeben.
Irene Dische wurde in New York geboren. Heute lebt sie in Berlin und Rhinebeck. Bei Hoffmann und Campe erschienen unter anderem der Romanerfolg Großmama packt aus (2005), der Erzählungsband Lieben (2006) sowie die Neuausgaben ihres gefeierten Debüts Fromme Lügen (2007) und Veränderungen über einen Deutschen oder Ein fremdes Gefühl (2008). 2017 erscheinen ihre sämtlichen Erzählungen in dem Sammelband Zum Lügen ist es nie zu spät und der lang erwartete neue Roman Schwarz auf Weiß.
Irene Dische
Schwarz auf Weiß
EAN: 9783455404777
ISBN: 3455404774
Übersetzt von Elisabeth Plessen
Hoffmann u Campe Vlg GmbH
Oktober 2017
496 Seiten
Buch gebunden
€26,00
fleursdumal.nl magazine
More in: - Book News, - Bookstores, Archive C-D, Art & Literature News
---
Die Buchmesse ist wichtigster internationaler Handelsplatz für Inhalte, das Zentrum der internationalen Medienwelt und kulturelles Großereignis.

An keinem Ort der Welt zeigt sich die Publishing- und Medienbranche vielfältiger, innovativer und internationaler als an diesen fünf Tagen im Oktober. Auf der Buchmesse können Sie neue Bücher und die innovativsten Produkte des "digital publishing" für sich entdecken.
Hier kommen Sie mit Ihren Idolen aus der Literaturwelt in direkten Kontakt – bei unzähligen Autorenlesungen, Diskussionen oder an der Showküche der "Gourmet Gallery". Lernen Sie die Verlagsbranche von ihrer lebendigsten Seite kennen.
69. Frankfurter Buchmesse
11. – 15. Oktober 2017
über 7.150 Aussteller
aus 106 Ländern
140.000 Fachbesucher
mehr als 1.000 Autoren
rund 278.000 Besucher
# website Frankfurter Buchmesse
fleursdumal.nl magazine
More in: - Book Lovers, - Book News, - Bookstores, Art & Literature News, Literary Events, PRESS & PUBLISHING
---
From the Nobel Prize winner and best-selling author of Snow and My Name Is Red, a fable of fathers and sons and the desires that come between them.
On the outskirts of a town thirty miles from Istanbul, a master well digger and his young apprentice are hired to find water on a barren plain. As they struggle in the summer heat, excavating meter by meter, the two will develop a filial bond neither has known before –not the poor middle-aged bachelor nor the middle-class boy whose father disappeared after being arrested for politically subversive activities. The pair will come to depend on each other and exchange stories reflecting disparate views of the world.
But in the nearby town, where they buy provisions and take their evening break, the boy will find an irresistible diversion. The Red-Haired Woman, an alluring member of a travelling theatre company, catches his eye and seems as fascinated by him as he is by her. The young man's wildest dream will be realized, but, when in his distraction a horrible accident befalls the well digger, the boy will flee, returning to Istanbul. Only years later will he discover whether he was in fact responsible for his master's death and who the redheaded enchantress was.
Orhan Pamuk, is the author of many celebrated books, including The White Castle, Istanbul and Snow. In 2003 he won the International IMPAC Award for My Name is Red, and in 2006 he was awarded the Nobel Prize in Literature. His most recent novel, The Museum of Innocence, was an international bestseller, praised in the Guardian as 'an enthralling, immensely enjoyable piece of storytelling.' Orhan Pamuk lives in Istanbul.
The Red-Haired Woman
Orhan Pamuk
£16.99
Format Hardback
Published 07/09/2017
Length 272 pages
ISBN 9780571330294
Publisher Faber & Faber
fleursdumal.nl magazine
More in: - Book News, - Bookstores, Archive O-P, Art & Literature News, Orhan Pamuk
---
A modern American epic set against the panorama of contemporary politics and culture—a hurtling, page-turning mystery that is equal parts The Great Gatsby and The Bonfire of the Vanities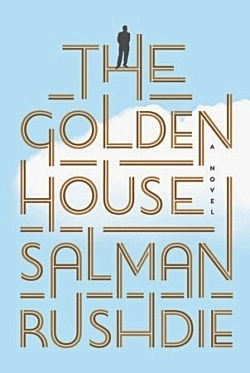 On the day of Barack Obama's inauguration, an enigmatic billionaire from foreign shores takes up residence in the architectural jewel of "the Gardens," a cloistered community in New York's Greenwich Village. The neighborhood is a bubble within a bubble, and the residents are immediately intrigued by the eccentric newcomer and his family. Along with his improbable name, untraceable accent, and unmistakable whiff of danger, Nero Golden has brought along his three adult sons: agoraphobic, alcoholic Petya, a brilliant recluse with a tortured mind; Apu, the flamboyant artist, sexually and spiritually omnivorous, famous on twenty blocks; and D, at twenty-two the baby of the family, harboring an explosive secret even from himself. There is no mother, no wife; at least not until Vasilisa, a sleek Russian expat, snags the septuagenarian Nero, becoming the queen to his king—a queen in want of an heir.
Our guide to the Goldens' world is their neighbor René, an ambitious young filmmaker. Researching a movie about the Goldens, he ingratiates himself into their household. Seduced by their mystique, he is inevitably implicated in their quarrels, their infidelities, and, indeed, their crimes. Meanwhile, like a bad joke, a certain comic-book villain embarks upon a crass presidential run that turns New York upside-down.
Set against the strange and exuberant backdrop of current American culture and politics, The Golden House also marks Salman Rushdie's triumphant and exciting return to realism. The result is a modern epic of love and terrorism, loss and reinvention—a powerful, timely story told with the daring and panache that make Salman Rushdie a force of light in our dark new age.
Salman Rushdie is the author of twelve novels—Grimus, Midnight's Children (for which he won the Booker Prize and the Best of the Booker), Shame, The Satanic Verses, Haroun and The Sea of Stories, The Moor's Last Sigh, The Ground Beneath Her Feet, Fury, Shalimar the Clown, The Enchantress of Florence, Luka and the Fire of Life, and Two Years Eight Months and Twenty-Eight Nights—and one collection of short stories: East, West. He has also published four works of nonfiction—Joseph Anton, The Jaguar Smile, Imaginary Homelands, and Step Across This Line—and co-edited two anthologies, Mirrorwork and Best American Short Stories 2008. He is a member of the American Academy of Arts and Letters and a Distinguished Writer in Residence at New York University. A former president of PEN American Center, Rushdie was knighted in 2007 for services to literature.
The Golden House
A Novel
By Salman Rushdie
Hardcover
$28.99
Published by Random House
Sep 05, 2017
400 Pages
6-1/8 x 9-1/4
ISBN 9780399592805
fleursdumal.nl magazine
More in: - Book News, - Bookstores, Archive S-T, Art & Literature News, Salman Rushdie
---
De Uitmarkt is het startsein voor het Nederlandse culturele seizoen.
Drie dagen lang zijn er in Amsterdam voorstellingen, optredens en markten te zien van nationale culturele instellingen op het gebied van muziek, toneel, dans, cabaret, opera en ballet. Daarnaast biedt de Uitmarkt ook een voorproefje van de nieuwe tentoonstellingen, boeken, films en cross-mediale uitingen.
De Uitmarkt bestaat 40 jaar!
Dit wordt gevierd op een nieuwe locatie: op en rond het Oosterdok in Amsterdam. De Uitmarkt is hét startsein van het Nederlandse culturele seizoen.
25 -27 augustus 2017 
Amsterdam – Oosterdok
3 dagen –  300+ optredens –  25 podia
Dans
Festivals
Film
Jeugd
Klassieke muziek
Gesproken woord
Populaire muziek
Tentoonstellingen en musea
Theater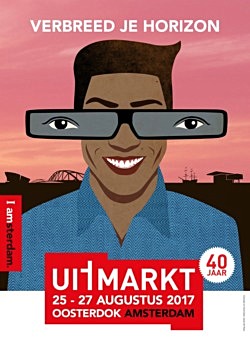 De Uitmarkt is de landelijke opening van het culturele seizoen. Deze mix van theater, dans, muziek en cabaret vindt traditiegetrouw het laatste weekend van augustus plaats in Amsterdam. Niet alleen de podiumkunsten worden in de spotlight gezet. Het nieuwste van het nieuwste op het gebied van literatuur, film, museale kunst en nieuwe media is hier te ervaren. Met meer dan een half miljoen bezoekers, 2000 artiesten en 25 podia is de Uitmarkt uitgegroeid tot het grootste culturele festival van Nederland. En dat alles voor nop.
Al 40 jaar heeft de Uitmarkt maar één doel: meer mensen introduceren tot het enorme aanbod aan kunst en cultuur in Nederland. De Uitmarkt wordt georganiseerd door De Vries Producties in opdracht van Stichting Uitmarkt. Stichting Amsterdam Marketing verzorgt de redactie, publiciteit en marketing rondom de Uitmarkt.
Over 40 jaar Uitmarkt:
Met een club jonge mensen dachten we destijds na over hoe je nieuw publiek kan bereiken. Zo ontstond het idee: waarom gaan we niet de straat op? Een markt met theater, muziek, dans, podia, musea en -later- boeken. Dat was het ei van Columbus, omdat je juist op straat heel gemakkelijk tegen nieuwe dingen aanloopt. (Arthur van Schendel, mede-oprichter van de Uitmarkt)
# Meer info op website uitmarkt
fleursdumal.nl magazine
More in: - Book News, - Bookstores, Art & Literature News, CINEMA, RADIO & TV, DANCE, FDM Art Gallery, Literary Events, MUSIC, PRESS & PUBLISHING, The talk of the town, THEATRE
---
Selected for the National Poetry Series by Ada Limón, I Know Your Kind is a haunting, blistering debut collection about the American opioid epidemic and poverty in rural Appalachia.
In West Virginia, fatal overdoses on opioids have spiked to three times the national average. In these poems, William Brewer demonstrates an immersive, devastating empathy for both the lost and the bereaved, the enabled and the enabler, the addict who knocks late at night and the brother who closes the door.
He shows us the high, at once numbing and transcendent: "this warm moment when I forget which part of me / I blamed."
He shows us the overdose, when "the poppies on my arms / bruised red petals." And he shows us the mourner, attending his high school reunion: "I guess we were underdressed: / me in my surf shoes / you in an urn."
Underneath and among this multiplicity of voices runs the Appalachian landscape—a location, like the experience of drug addiction itself, of stark contrasts: beauty and ruin, nature and industry, love and despair.
Uncanny, heartbreaking, and often surreal, I Know Your Kind is an unforgettable elegy for the people and places that have been lost to opioids.
William Brewer is the author of I Know Your Kind, a winner of the 2016 National Poetry Series, as well as the chapbook Oxyana, which was awarded the Poetry Society of America Chapbook Fellowship 30 and Under. He is currently a Stegner Fellow at Stanford University. He was born and raised in West Virginia.
Poetry
I Know Your Kind
By William Brewer
Paperback $16.00
ISBN: 978-1-57131-495-6
Publish Date: Sept. 2017
Pages: 96
Size:5.5 × 8.5 × 0.25 in
Milkweed Books
fleursdumal.nl magazine
More in: - Book News, - Bookstores, Archive A-B, Art & Literature News, EDITOR'S CHOICE, Opium-Eaters
---
More in: - Book Lovers, - Book News, - Bookstores, Art & Literature News, CINEMA, RADIO & TV, DANCE, Exhibition Archive, Literary Events, LITERARY MAGAZINES, MUSIC, Performing arts, Photography, POETRY ARCHIVE, PRESS & PUBLISHING, Street Art, STREET POETRY, The talk of the town, THEATRE, Urban Art
---
The longlist, or 'Man Booker Dozen', for the £50,000 Man Booker Prize is announced on 26 July.
This year's longlist of 13 books was selected by a panel of five judges: Baroness Lola Young (Chair); literary critic, Lila Azam Zanganeh; Man Booker Prize shortlisted novelist, Sarah Hall; artist, Tom Phillips CBE RA; and travel writer, Colin Thubron CBE.
The list was chosen from 144 submissions published in the UK between 1 October 2016 and 30 September 2017.
The Man Booker Prize for Fiction, first awarded in 1969, is open to writers of any nationality, writing in English and published in the UK.
The 2017 longlist, or Man Booker 'Dozen', of 13 novels, is:
– 4 3 2 1 by Paul Auster (US) (Faber & Faber)
– Days Without End by Sebastian Barry (Ireland) (Faber & Faber)
– History of Wolves by Emily Fridlund (US) (Weidenfeld & Nicolson)
– Exit West by Mohsin Hamid (Pakistan-UK) (Hamish Hamilton)
– Solar Bones by Mike McCormack (Ireland) (Canongate)
– Reservoir 13 by Jon McGregor (UK) (4th Estate)
– Elmet by Fiona Mozley (UK) (JM Originals)
– The Ministry Of Utmost Happiness by Arundhati Roy (India) (Hamish Hamilton)
– Lincoln in the Bardo by George Saunders (US) (Bloomsbury)
– Home Fire by Kamila Shamsie (UK-Pakistan) (Bloomsbury)
– Autumn by Ali Smith (UK) (Hamish Hamilton)
– Swing Time by Zadie Smith (UK) (Hamish Hamilton)
– The Underground Railroad by Colson Whitehead (US) (Fleet)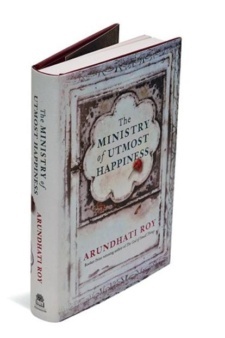 Chair of the 2017 judges, Baroness Lola Young, says: 'Only when we'd finally selected our 13 novels did we fully realise the huge energy, imagination and variety in them as a group. The longlist showcases a diverse spectrum — not only of voices and literary styles but of protagonists too, in their culture, age and gender. Nevertheless we found there was a spirit common to all these novels: though their subject matter might be turbulent, their power and range were life-affirming – a tonic for our times.
First awarded in 1969, the Man Booker Prize is recognised as the leading prize for literary fiction written in English. The list of former winners features many of the literary giants of the last four decades: from Iris Murdoch to Salman Rushdie, Ian McEwan to Hilary Mantel.
The rules of the prize were changed at the end of 2013 to embrace the English language 'in all its vigour, its vitality, its versatility and its glory', opening it up to writers beyond the UK and Commonwealth. The Man Booker Prize is sponsored by Man Group, an active investment management firm.
More information about the prize is available at: www.themanbookerprize.com
fleursdumal.nl magazine
More in: - Book News, - Bookstores, Art & Literature News, FICTION & NONFICTION ARCHIVE, Literary Events, Paul Auster, Salman Rushdie
---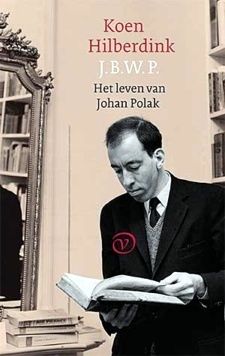 Johan Bertus Wouter Polak (1928-1992) was een legendarische en extravagante uitgever, essayist, bibliofiel, vertaler en mecenas.
Hij groeide op in 'een zeer liberaal joods milieu met sterk atheïstische en sociaaldemocratische inslag'. Dit ogenschijnlijk idyllische bestaan werd bruut verstoord door de vroege dood van Johans vader en de Duitse bezetting vlak daarna. Deze ingrijpende gebeurtenissen en de verhouding met zijn moeder bepaalden voor een groot deel Polaks verdere leven.
De drama's uit zijn jeugd worden door Hilberdink in verband gebracht met de oprichting van uitgeverij Polak & Van Gennep in 1962. Hij gaf op fraaie wijze het werk uit van onder anderen P.C. Boutens, J.H. Leopold, Herman Gorter en J.C. Bloem. En dat van Gerard Reve, die hij van alle naoorlogse auteurs het meest bewonderde en met wie hij een uiterst complexe verhouding kreeg.
Daarnaast begon Polak in 1966 de al even vermaarde Athenaeum Boekhandel op het Spui in Amsterdam. Het werd een centrum van activiteiten, zowel politiek als literair, en Johan werd een bekende Amsterdammer.
Uitvoerig komt ook Polaks rol aan de orde in de emancipatie van homoseksuelen en de strijd tegen het antisemitisme.
Zijn persoonlijke seksuele bevrijding wordt openlijk beschreven. Johans emancipatiestrijd was verbonden met de strijd tegen het antisemitisme. Hij schreef: 'Er is in homosexuelen een hypersensitiviteit voor taal en schoonheid aanwezig, juist nu. De kans bestaat dat zij instinctief reeds voelen, zoals de Joden voorheen, dat zij getekend zijn en reeds op het punt staan als verworpenen te worden uitgeroeid. Ik ben op dat punt pessimistisch en zie allerlei onrustbarende tekenen.'
J.B.W.P. – De biografie van uitgever Johan Polak
Koen Hilberdink is literatuurwetenschapper en werkzaam bij de Koninklijke Nederlandse Akademie van Wetenschappen. Hij promoveerde op Ik ben een vreemdeling. Ik sta apart. Een biografie van Paul Rodenko (2000). In 2007 verscheen zijn biografie over dichter Hans Lodeizen.
Koen Hilberdink
J.B.W.P.
Het leven van Johan Polak
Uitgeverij Van Oorschot, Amsterdam
Juni 2017, gebonden, € 29,99
ISBN 9789028261846
fleursdumal.nl magazine
More in: - Book Lovers, - Bookstores, Art & Literature News, Johan Polak, PRESS & PUBLISHING, The Art of Reading
---
"Printer's ink is the greater explosive."—Lawrence Ferlinghetti
City Lights Pocket Poets Anthology
60th Anniversary Edition
Edited by Lawrence Ferlinghetti
A comprehensive selection from Ferlinghetti's famed City Lights Pocket Poets Series, published on the 60th anniversary of its founding.
Lawrence Ferlinghetti founded the City Lights publishing house sixty years ago in 1955, launching the press with his now legendary Pocket Poets Series. First in the series was Pictures of the Gone World—and within a year, he had brought out two more volumes, translations by Kenneth Rexroth and
then, poems by Kenneth Patchen. But it was the success and scandal of Number Four, Howl & Other Poems by Allen Ginsberg (1956), that put City Lights on the map, positioning the Pocket Poets Series at the forefront of the literary counterculture.
A landmark sixtieth retrospective celebrating 60 years of publishing and cultural history, this edition provides an invaluable distillation of the energetic, iconoclastic and still fresh body of work represented in the ongoing series. Ferlinghetti has selected a handful of poems from each of the sixty volumes, including the work of
Ginsberg, Kerouac, Corso, Pasolini, Voznesensky, Prévert, Mayakovsky, Cortázar, O'Hara, Ponsot, Levertov, di Prima, Duncan, Lamantia, Lowry, and more, all of the Pocket Poets Series' innovative, influential, and often ground-breaking American and international poets.
Founded in 1953 by poet Lawrence Ferlinghetti and Peter D. Martin, City Lights is one of the few truly great independent bookstores in the United States, a place where booklovers from across the country and around the world come to browse, read, and just soak in the ambiance of alternative culture's only "Literary Landmark."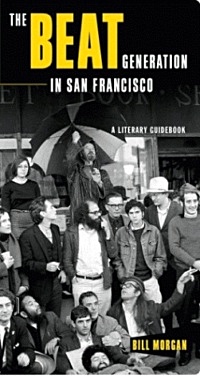 Although it has been more than fifty years since tour buses with passengers eager to sight "beatniks" began pulling up in front of City Lights, the Beats' legacy of anti-authoritarian politics and insurgent thinking continues to be a strong influence in the store, most evident in the selection of titles.
Publisher City Lights Publishers
Format Hardcover, 306 p.
ISBN-10 0872866793
ISBN-13 9780872866799
   # More information on website CITY LIGHT SAN FRANCISCO   

fleursdumal.nl magazine
More in: - Book News, - Bookstores, Art & Literature News, BEAT GENERATION, Bob Dylan, Burroughs, William S., Ginsberg, Allen, Kerouac, Jack, Literary Events, PRESS & PUBLISHING
---
Older Entries »
Thank you for reading FLEURSDUMAL.NL - magazine for art & literature