Alberto Manguel
·
Frederik Mullerlezing en boekensalon met Alberto Manguel
·
Alberto Manguel in Leiden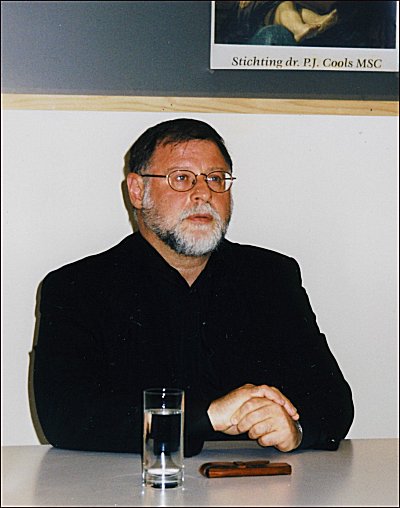 foto jef van kempen©  alberto manguel tilburg 1999
Frederik Mullerlezing en boekensalon met
Alberto Manguel
Vrijdag 31 augustus 2012, 17:00 – 19:00 uur
De Frederik Mullerlezing 2012 wordt op 31 augustus uitgesproken door schrijver Alberto Manguel. Deze lezing heeft als titel The Reader as Traveller. Een dag eerder, op 30 augustus, organiseren de Bijzondere Collecties van de Universiteit van Amsterdam een boekensalon met Alberto Manguel. Martin de Haan interviewt hem over zijn boeken en zijn drive om te schrijven.
Voor Alberto Manguel is lezen een constante, haast nomadische reis, van de ene ervaring naar de andere. Deze reis staat in schril contrast met de wereld van de zoekmachines, waar met één druk op de knop de gevraagde data worden geleverd. Op het beeldscherm is alles onder handbereik. Dat is nuttig maar ook beperkend. Manguel pleit ervoor dat wij – als reizigers in cyberspace – ons bewust zijn van deze beperkingen en de vrijheid van de reiziger herwinnen in authentieke leeservaringen.
De Frederik Mullerlezing 2012 vindt plaats op vrijdag 31 augustus om 17.00 uur in de Aula van de Universiteit van Amsterdam, Singel 411. De boekensalon met Alberto Manguel is op donderdag 30 augustus om 17.00 uur in het Museumcafé van de Bijzondere Collecties, Oude Turfmarkt 129 (Rokin). Toegang beide keren gratis.
Dr. Alberto Manguel (Buenos Aires, 1948) is essayist, journalist en bibliofiel. Hij woont en werkt in Frankrijk. In Nederland is hij vooral bekend van de vertalingen Een geschiedenis van het lezen (1996), Kunstlezen: over het kijken naar beeldende kunst (2000), Dagboek van een lezer (2004) en De bibliotheek bij nacht (2007). Manguel ontving vele prijzen, waaronder de Prix Médicis en de Premio Grinzane Cavour.
De Frederik Mullerlezingen zijn vernoemd naar de oprichter van de Bibliotheek van het Boekenvak, die is ondergebracht bij de Bijzondere Collecties. Ze beogen de Boekhistorische Collecties van de UvA in een breed perspectief te plaatsen. De Frederik Mullerlezing 2012 wordt georganiseerd door de Bijzondere Collecties en de leerstoelgroep Boekwetenschap en handschriftenkunde.
De Frederik Mullerlezing 2012 vormt de afsluiting van de summerschool Boeken van ver, die plaatsvindt van 20 t/m 31 augustus. Zie voor het 'à la carte'-programma van cursussen, workshops en evenementen de link hieronder.
Summerschool 'Boeken van ver'
Locatie: Aula van de UvA – Singel 411 – 1012 WN Amsterdam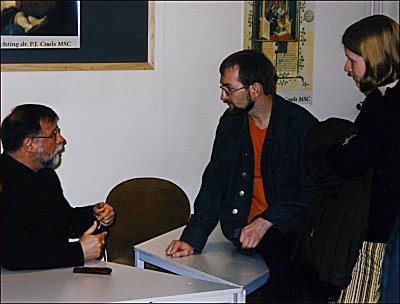 foto jef van kempen© alberto manguel tilburg 1999
fleursdumal.nl magazine

More in: - Book Stories, Alberto Manguel, DICTIONARY OF IDEAS
---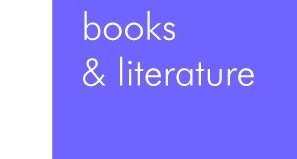 Alberto Manguel eregast bij
Lezen in een digitaliserende samenleving

In samenwerking met de Universiteit Leiden en uitgeverij Ginkgo te Leiden organiseert Stedelijk Museum De Lakenhal in Scheltema op donderdag 29 mei van 19.15-22.15 uur een symposium over  'Lezen in een digitaliserende samenleving'.
Het symposium vindt mede plaats in het kader van de tentoonstelling 'Stad van boeken, zeven eeuwen lezen in Leiden' die t/m 1 juni te zien is in het museum. Speciale gast op het symposium is Alberto Manguel, schrijver van 'A History of Reading' en 'The City of Words' maar ook toegewijd lezer en eigenaar van een bibliotheek met meer dan 30.000 boeken.
Hoe erg zou het zijn als het boek als medium voor kennisoverdracht plaats moet maken voor andere media? Deze vraag staat centraal tijdens het symposium dat begint met een korte lezing door Alberto Manguel. Manguel verdedigt de stelling dat het boek in onze cultuur een unieke waarde vertegenwoordigt ten opzichte van andere vormen van informatie en kennisoverdracht. De hierop volgende paneldiscussie wordt geleid door Adriaan van der Weel, hoogleraar Book and Digital Media Studies aan de Universiteit Leiden. Boekhandel Selexyz Kooyker is aanwezig met een selectie boeken over lezen en geletterdheid.
Het symposium wordt gehouden in Scheltema en is gratis toegankelijk.
De voertaal is Engels; het programma is ook te vinden op www.lakenhal.nl; aanmelden voor deelname kan via e.echternach@lakenhal.nl onder vermelding van 29 mei.
Stedelijk Museum De Lakenhal
Oude Singel 28-32, 2312 RA Leiden
fleursdumal.nl magazine – magazine for art & literature
More in: - Book Lovers, Alberto Manguel
---
Thank you for reading FLEURSDUMAL.NL - magazine for art & literature