Linda Arts
·
LINDA ARTS IN MUSEUM DE PONT MET NIEUWE PUBLICATIE 'LUX'
·
LUX: OVERZICHT VAN HET WERK VAN LINDA ARTS
·
DYSTOTAL – VISIONEN DER MODERNE IN LUDWIG FORUM FÜR INTERNATIONALE KUNST AACHEN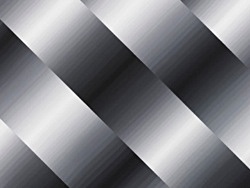 Linda Arts
n.a.v. de nieuwe publicatie over haar werk: 'LUX'
nog te zien t/m 26 juni 2016
Op zaterdag 23 april vond in het auditorium van De Pont de presentatie plaats van 'LUX', het nieuwste boek van de Tilburgse kunstenaar Linda Arts. LUX (de Latijnse benaming voor 'licht') is uitgegeven door 99Publishers/Uitgevers en bevat een overzicht van haar werk van de afgelopen zes jaar: schilderijen, werken op papier, muurschilderingen en lichtinstallaties. Het boek bevat tekstbijdragen van Angelique Spaninks en Hanneke de Man en is vormgegeven door Mart. Warmerdam.
Ter gelegenheid van de presentatie is er ook een kleine tentoonstelling ingericht nabij de bibliotheek van het museum die t/m 26 juni te zien blijft.
Museum De Pont
Wilhelminapark 1
5041 EA Tilburg
T 013 – 543 8300
E info(at)depont.nl
# meer info website Museum De Pont
fleursdumal.nl magazine
More in: - Book News, Art & Literature News, Exhibition Archive, Linda Arts
---
Licht en ruimte vormen het thema in de kunst van Linda Arts. Al meer dan tien jaar verkent zij de wisselwerking tussen beide, steeds weer vanuit een andere invalshoek.
Ordening ligt aan de basis van haar kunst. Zwart en wit en het scala aan grijzen daartussen spelen een hoofdrol, soms in egale banen en vlakken, maar meestal in een glijdende schaal van licht naar donker of van donker naar licht. Met behulp daarvan structureert Arts het vlak van het schilderij in horizontale, verticale of diagonale banen en creëert zij een abstracte ruimte. Schijnbaar kleine verschillen sorteren een groot effect en hebben vaak een verrassende werking. In een aantal schilderijen bolt het platte vlak zich tot een cilinder, in andere wijkt het juist en lijken vlakken zich achter elkaar of, als nissen, naast elkaar te bevinden.
LUX (de Latijnse benaming voor 'licht') bevat een veelzijdig overzicht van haar werk – schilderijen, werken op papier, muurschilderingen en lichtinstallaties – van de afgelopen zes jaar.
Werk van Linda Arts was te zien in diverse Nederlandse musea en galeries, maar ook in o.a. België, Zwitserland, Denemarken, Duitsland, Tsjechië, Rusland en Australië. In 2016 zijn er diverse tentoonstellingen gepland, o.m. in Museum van Bommel van Dam in Venlo, Museum De Pont in Tilburg, MU in Eindhoven en Museum Ludwig Forum in Aken (D).
Collector's Edition: Speciaal ter gelegenheid van de publicatie van LUX maakte Linda Arts twee limited editions: een irisdruk op helder acrylaatplaat, formaat 32 x 31 cm, elk in een oplage van 25. Prijs per print € 285,- (incl. boek). De twee werken samen kosten € 550,-. Ben je geïnteresseerd? Stuur 99 Uitgevers een mailtje.
LUX. Linda Arts
Verschijnt: april 2016
Auteurs: Angelique Spaninks, Hanneke de Man
Vormgeving: Mart. Warmerdam
Uitgave: 23.5 x 28 cm, drietalig (EN-NL-DU), 60 fc afb., 104 p., hard cover
ISBN: 978-90-78670-48-3
Prijs: € 24,50
# meer info op website 99 Uitgevers/Publishers
fleursdumal.nl magazine
More in: - Book News, Art & Literature News, Linda Arts
---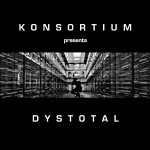 "Schöne neue Welt"? – Visionen der Moderne werden in der Gruppenausstellung DYSTOTAL verhandelt. In Auseinandersetzung mit dem visuellen Vokabular der historischen Avantgarde loten die in DYSTOTAL versammelten Arbeiten den Begriff des Totalen oder des "Gesamtkunstwerk" neu aus, von Sehnsucht über emphatischen Aufbruch bis hin zum Scheitern in der Stagnation.
Zahlreiche der rund 15 teilnehmenden KünstlerInnen produzieren ortsspezifische Arbeiten unterschiedlichster Gattungen – Wandmalereien, Installationen, Skulpturen und Architekturen. Allen gemein sind Strategien der Aneignung, des Kopierens und der Imitation der Sprache historischer Avantgarden. So verwandelt DYSTOTAL die zentrale Ausstellungshalle des Ludwig Forum in eine umfassende Rauminstallation, in der sich heterogene Arbeiten begegnen: Computerspiel-Ästhetik trifft auf klassizistische Formen, romantische Elemente auf Filmstills aus Science-Fiction-Blockbustern.
D Y S T O T A L
13.03.16 – 05.06.16
Teilnehmende Künstler: Linda Arts, Ford Beckman, Heiner Blum, Nicolas Chardon, Tim Cierpiszewski, Neil Clements, Markus Ebner, Angela Fette, Gabriel Kuri, Gerold Miller, Renato Nicolodi, Jan van der Ploeg, Martin Pfeifle, Anja Schwörer, Esther Stocker, Sebastian Wickeroth, Lars Wolter.
Kuratiert von der Künstlergruppe Konsortium (Lars Breuer, Sebastian Freytag, Guido Münch).  Förderer: Stiftung Kunst Kultur und Soziales der Sparda-Bank West, Mondriaan Fund.  Eröffnung So, 13.3.2016, 12 Uhr
Ludwig Forum für Internationale Kunst
Jülicher Straße 97-109
52070 Aachen
# Info website Ludwigforum
fleursdumal.nl magazine
More in: Art & Literature News, Exhibition Archive, Linda Arts
---
Thank you for reading FLEURSDUMAL.NL - magazine for art & literature