Exhibition Archive
·
Hans Ebeling Koning: De Kast
·
Glam Jail: Franco-Brazilian tale by Pol Kurucz
·
The story of the Protests of May 1968
·
Dražen Grubiic & Olinka Vitica: Das Museum der zerbrochenen Beziehungen
·
Stedelijk Museum Amsterdam en Van Abbemuseum lanceren STUDIO-i : een platform voor inclusieve cultuur
·
Exposition PARK: 139 x Nothing but good
·
Annemarie Slobbe: "To live is to let go."
·
Expositie Christian Boltanski in de Oude Kerk Amsterdam
·
Boek 'Brieven aan Kunstenaars' door Philippe Van Cauteren
·
Sophie Heijkoop: Denkdier
·
Tate Modern exhibition: Modigliani
·
Leonardo da Vinci by Walter Isaacson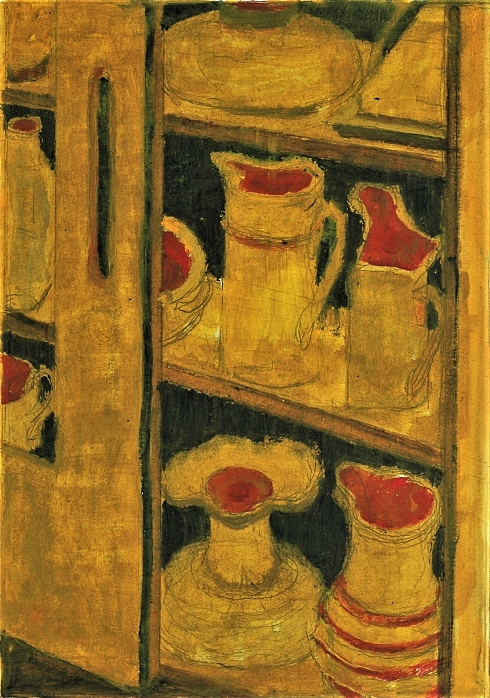 Hans Ebeling Koning
De Kast
Hans Ebeling Koning (1931) received his education at AKI in Enschede where he later became a teacher in drawing and painting. His work is represented in many public and private collections including Museum Henriette Polak in Zutphen, Rijksmuseum Twente and the Museum of Modern Art in Arnhem.
Hans Ebeling Koning ©
fleursdumal.nl magazine
More in: Art & Literature News, Exhibition Archive, FDM Art Gallery, Hans Ebeling Koning
---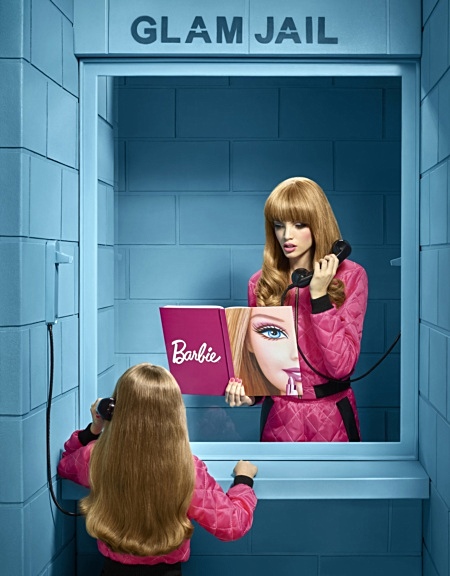 Glam Jail is a Franco-Brazilian tale by photographer Pol Kurucz about 11 eccentric inmates transforming a prison visitor's booth into a colorful fashion haven.
Through visual allegories and pop aesthetics the photographer challenges social and racial norms symbolized by the carceral universe. The shootings took place in the Offen Studio in Sao Paulo in August 2017. The series features local models, celebrities and dresses exclusively from local fashion brands.
Pol Kurucz was born with two different names to a French mother in a Hungarian hospital. His childhood hyperactivity was treated with theater, and theater was later treated with finance. By 27 he was a CEO by day and a stage director by night.
He then went on consecutive journeys to Bahrain and Brazil, to corporate islands and favelas. He has sailed on the shores of the adult industry and of militant feminism and launched a mainstream moneymaking restaurant loss making in its absurdity.
Pol was reborn in 2015 and merged his two names and his contradictory lives into one where absurdity makes sense. Today he works on eccentric fashion and fine art projects from his Sao Paulo studio.
His photos have been featured in over a hundred publications including: Vogue, ELLE, Glamour, The Guardian (Arts), Adobe Create, Hunger TV, Sleek and Nylon.
Credits
Photography and Art Direction: Pol Kurucz
Styling: Carolyna Mello
Set design: Nina Simao
Lighting and Tech.: Guilherme Griebler
Assistants: Lara Ferro, Mary Cruz, Claus Pinheiros, Monica Rodrigues
# Look for more photos & information on website pol kurucz
Glam Jail: a Franco-Brazilian tale by Pol Kurucz
fleursdumal.nl magazine
More in: CINEMA, RADIO & TV, Exhibition Archive, Magazines, Photography, Pol Kurucz, THEATRE
---
Fifty years ago, the demonstrations of May 68 turned the streets of Paris and Nanterre upside down, and shook France to its very core. Linked with a vast international protest movement, it brought about profound changes in French society and abroad.
Fifty years on, various cultural institutions explore the history and legacy of May – June 1968 through get-togethers, exhibitions, newly-opened archives, participatory workshops, theatre, music, debates and talks casting fresh light on the events.
 #  more information on website soixantehuit.fr and fleursdumal.nl
More in: Exhibition Archive, Histoire de France, PRESS & PUBLISHING, Protests of MAY 1968
---
Das Museum der zerbrochenen Beziehungen: Was von der Liebe übrig bleibt – Geschichten und Bilder.
Olinka und Dražen waren mal ein Paar. Irgendwann waren sie es aber nicht mehr. Zum Liebeskummer gesellte sich bei ihnen eine unangenehme Frage: Wer kriegt was?
Es gab Sachen, die eine Art Souvenir ihrer Beziehung waren, und da wurde es schwierig. Man will ja nichts im Regal haben, das einen jeden Tag an das Scheitern erinnert. Wegschmeißen? Geht nicht. Behalten? Würde das nicht immer wieder wehtun?
Die beiden fanden eine Lösung: Sie machten ein Museum auf.
Das Museum of Broken Relationships in Zagreb ist inzwischen weltbekannt. Mittlerweile zeigt es auch in einer Wanderausstellung rund um den Globus und einer Filiale in Los Angeles Relikte vergangenen Glücks und erzählt die dazugehörigen Geschichten.
Unter den Exponaten sind keine getrockneten Rosen, kaum Briefe. Kein Ring. Was von einer Beziehung übrig Draen Grubiic, Olinka Vitica blieb, ist beispielsweise ein türkisblauer Aschenbecher voller Zigarettenstummel.
Dazu schreibt die Person aus Köln, die ihn abgegeben hat: «Häufig wurde ich nachts wach und er lag nicht neben mir. Mein Ex-Freund fand oft keinen Schlaf, saß er stundenlang im Dunkeln auf dem Balkon, hörte Musik und rauchte. Nach unserer Trennung habe ich es nie geschafft, den Aschenbecher ein letztes Mal zu leeren, geschweige denn, ihn vom Balkon zu verbannen. Ich rauche nicht.» Die Geschichten zu den Exponaten liest man mit dem Gefühl, heimlich in fremden Tagebüchern zu blättern, doch man spürt, wie sich Neugier in Mitgefühl verwandelt. – Ein Geschenkbuch und Coffee-Table-Book der nie dagewesenen Art, mit vierfarbigen Fotos und ganz viel Herz.
Olinka Vištica und Dražen Grubišić, beide geboren im Jahr 1972, sind heute mit neuen Partnern glücklich. Vištica ist Unternehmerin. Sie hat eine eigene Produktionsfirma für Dokumentar- und Animationsfilme. Grubišić ist Grafiker und Produktionsdesigner.
Olinka Vištica, Dražen Grubišic:
Das Museum der zerbrochenen Beziehungen
Was von der Liebe übrig bleibt –
Geschichten und Bilder
Verlag: Rowohlt
Erscheinungstermin: 24.01.2018
128 Seiten
ISBN: 978-3-498-07068-7
Aus dem Englischen von Marcus Gärtner
Die Originalausgabe erschien 2017 unter dem Titel
«The Museum of Broken Relationships» bei
Grand Central Publ. Book/Hachette Book Group Inc., New York.
Deutsche Erstausgabe
1. Auflage Februar 2018
Copyright © 2018 by Rowohlt Verlag GmbH,
Reinbek bei Hamburg
Copyright © 2017 by Olinka Vištica & Dražen Grubišicc
Innengestaltung Daniel Sauthoff
Satz Abril OTF (InDesign) im Verlag und bei
Pinkuin Satz und Datentechnik, Berlin
Lithografie Cleeves Reprotechnik, Hamburg
Druck und Bindung CPI books GmbH, Leck, Germany
Hardcover €15,00
new books
fleursdumal.nl magazine
More in: - Book News, - Book Stories, - Objets Trouvés (Ready-Mades), Archive G-H, Archive U-V, Exhibition Archive, FDM Art Gallery, Spurensicherung
---
Op 8 januari 2018 lanceerden het Stedelijk Museum en het Van Abbemuseum een nieuw initiatief: STUDIO i – platform voor inclusieve cultuur.
Met STUDIO i – waarbij de i staat voor inclusie – willen de twee musea een duurzame impuls geven aan de toegankelijkheid en inclusie binnen het culturele veld. Projectleiders Anouk Heesbeen van het Stedelijk Museum en Marleen Hartjes van het Van Abbemuseum: 'Musea moeten toegankelijk zijn voor iedereen, ongeacht leeftijd, culturele of maatschappelijke achtergrond, gender of beperking, in welke vorm dan ook. Daarom ontwikkelen wij in onze musea al een aantal jaar programma's voor mensen voor wie museumbezoek niet vanzelfsprekend is. We zijn blij en trots dat we met STUDIO i op grotere schaal de museumsector toegankelijk en inclusief kunnen maken voor iedereen die nieuwsgierig is naar kunst.'
STUDIO i wordt gelanceerd in het CODA Museum in Apeldoorn met uiteenlopende presentaties, voorafgaand aan de jaarlijkse nieuwjaarsreceptie van de Museumvereniging.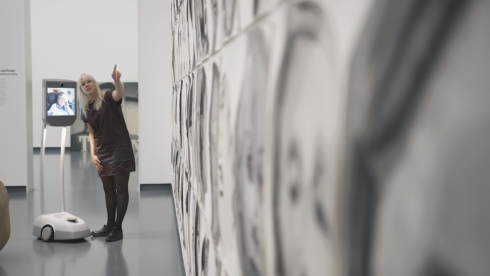 Toegankelijk voor iedereen
Bij veel musea bestaat de wens om de thema's toegankelijkheid en inclusie op te pakken, maar vaak ontbreekt de kennis en ervaring om concrete aanpassingen door te voeren. Met STUDIO i brengen het Stedelijk en het Van Abbe hier verandering in. Deze musea hebben de afgelopen jaren innovatieve programma's ontwikkeld voor mensen voor wie museumbezoek niet vanzelfsprekend is. Een voorbeeld hiervan is het Onvergetelijk-programma voor mensen met dementie en hun dierbaren, dat in 2013 geïnitieerd werd door beide musea. Deze rondleidingen zijn intussen bij twaalf musea in Nederland geïmplementeerd. Daarnaast vormt het Special Guests-programma van het Van Abbemuseum – waarmee het museum toegankelijk wordt voor blinden en slechtzienden, doven en slechthorenden, mensen met afasie en mensen met beperkte mobiliteit – de basis voor STUDIO i.
Ondersteuning op maat
Musea die concrete stappen willen zetten om hun instellingen toegankelijk en inclusief te maken, kunnen bij STUDIO i terecht voor inspiratie, kennis en advies. Via een digitaal platform (www.studio-inclusie.nl), kenniscafés, symposia en adviestrajecten op maat wordt informatie over toegankelijkheid, inclusie, representatie en diversiteit verzameld en gedeeld. Denk hierbij aan toepasbare best practices, noodzakelijke voorzieningen, geschikte methodieken en concepten, interessante communicatiestrategieën, mogelijkheden voor financiering en fondsenwerving, aanbevelingen voor interessante literatuur en relevante netwerken en contacten. Om musea te ondersteunen bij het ontwikkelen van inclusieve programma's en voorzieningen, biedt STUDIO i bovendien trainingen aan voor museumpersoneel, rondleiders en vrijwilligers. Daarnaast worden de komende jaren andere toonaangevende initiatieven en partners uit het veld bijeengebracht, zodat er een netwerk rondom inclusie in de culturele sector ontstaat. Tot slot worden er vanuit het Stedelijk en het Van Abbe innovatieve projecten en onderzoekstrajecten omtrent inclusie opgestart, waarvan de resultaten direct terugvloeien naar de sector.
Maatschappelijke relevantie
Aangewakkerd door maatschappelijk activisme, technologische ontwikkelingen en de (her)introductie van thema's als mensenrechten, burgerschap en sociale verantwoordelijkheid in musea, is de afgelopen jaren het bewustzijn over toegankelijkheid, diversiteit en inclusie toegenomen. Bovendien zijn er eerste concrete stappen in de goede richting gezet om de inclusie van de sector te verbeteren. Het Van Abbe en het Stedelijk willen met STUDIO i op een actieve manier dit proces mede vormgeven en toonaangevend blijven als het over soortgelijke vraagstukken gaat.
VN Verdrag
In Nederland werd in 2016 het VN Verdrag van de Rechten van Personen met een Handicap geratificeerd. Met dit verdrag erkent Nederland dat mensen met een beperking volwaardig onderdeel zijn van de samenleving. Centrale begrippen hierbij zijn inclusie, persoonlijke autonomie en volledige participatie. Musea en andere culturele instellingen moeten in lijn hiermee op korte termijn hun gebouwen, aanbod en programmering proactief aanpakken. STUDIO i wil instellingen die minder ervaring hiermee hebben proactief ondersteunen.
Culturele Diversiteit
Ook op het gebied van diversiteit wordt meer verwacht van musea. In 2011 werd de Code Culturele Diversiteit (CCD) gelanceerd. De Nederlandse bevolking bestaat voor ruim 1,9 miljoen uit mensen van niet-westerse afkomst. Daarnaast is "queering the collection" een onderwerp waar steeds meer musea zich mee bezighouden. Dit betekent dat de perspectieven van mensen van verschillende seksuele en genderidentiteiten worden toegevoegd aan de verhalen die in het museum worden verteld. De CCD biedt een kapstok om diversiteitsbeleid te ontwikkelen op de terreinen personeel, publiek, programma en partners. De instellingen zijn zelf verantwoordelijkheid om de Code al dan niet toe te passen. In de praktijk gebeurt dat nog relatief weinig. Hier kan STUDIO i door het delen van kennis en ervaring op dit gebied van toegevoegde waarde zijn.
Van Abbe Museum Eindhoven
Stedelijk Museum Amsterdam
 #  meer  informatie  website  studio-inclusie

Foto: Van Abbe robot
fleursdumal.nl magazine
More in: Art & Literature News, Exhibition Archive, FDM Art Gallery, MONTAIGNE
---
Aan deze tentoonstelling doen maar liefst 139 kunstenaars uit binnen- en buitenland mee. Ze laten een werk op papier zien van ongeveer A4-formaat, meestal speciaal vervaardigd voor de expositie.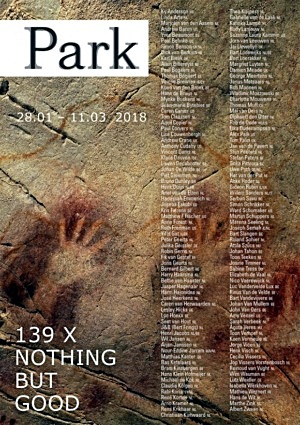 De tentoonstelling is gebaseerd op het blog Nothing But Good, een initiatief van René Korten, Reinoud van Vught (beiden lid van de PARK-werkgroep) en Michael de Kok. Op het blog laten uitgenodigde kunstenaars van over heel de wereld zien dat ze in een traditie staan. Ze verbinden zich met een kunstenaar die niet meer leeft, maar die grote invloed had op hun kunstenaarschap. Niets dan goeds over de doden (Nothing but good should be said of the dead).
Naast de bijzondere werken die de deelnemende kunstenaars tonen, is van allen de blogbijdrage met de gekozen inspirator te zien. Bijzondere verbindingen door heel de hele kunstgeschiedenis worden zichtbaar, van de anonieme kunstenaars uit de grotten van Cantabrië tot Ellsworh Kelly. Dit is de tweede tentoonstelling in PARK gebaseerd op het blog.
De opening op zaterdag 27 januari om 16.00 uur wordt verricht door TEMKO, een avontuurlijk ensemble dat op unieke wijze muzikale stijlen combineert. Voorafgaand aan de opening geeft TEMKO vanaf 15.15 uur een kort concert. U bent van harte welkom.
Deelnemende kunstenaars: Ky Anderson (US), Linda Arts (NL), Marjolijn van den Assem (NL), Andrew Baron (US), Yves Beaumont (BE), Paul Behnke (US), Simon Benson (UK/NL), Dick van Berkum (NL), Karl Bielik (UK), Alain Biltereyst (BE), Paul Bogaers (NL), Thomas Bogaert (BE), Valerie Brennan (IE/CY), Koen van den Broek (BE), Hans de Bruijn (NL), Mynke Buskens (NL), Jean-marie Bytebier (BE), Caren Canier (US), Tom Claassen (NL), Aquil Copier (NL), Paul Corvers (NL), Lisa Couwenbergh (NL), Andrew Crane (UK), Anthony Cudahy (US), Vincent Dams (NL), Klaus Dauven (DE), Lieven Decabooter (BE), Johan De Wilde (BE), Piet Dieleman (NL), Bruno Dunley (BR), Henk Duijn (NL/FR), Anet van de Elzen (NL), Hadassah Emmerich (NL), Joseba Eskubi (ES), Kris Fierens (BE), Matthew F Fischer (US), Anne Forest (NL), Ruth Freeman (US), Yifat Gat (IL/FR), Peter Geerts (NL), Julika Geissler (DE), Robin Gerris (NL), Fik van Gestel (BE), Joris Geurts (NL), Bernard Gilbert (BE), Harry Haarsma (NL), Bettie van Haaster (NL), Jasper Hagenaar (NL), Harm Hajonides (NL), José Heerkens (NL), Caren van Herwaarden (NL), Lesley Hicks (UK), Luc Hoekx (BE), Seet van Hout (NL), J&B (Bert Frings) (NL), Henri Jacobs (NL/BE), Wil Jansen (NL), Arjan Janssen (NL), Nour-Eddine Jarram (MA/NL), Matthias Kanter (DE), Bas Ketelaars (NL), Bram Kinsbergen (BE), Hans Klein Hofmeijer (NL), Michael de Kok (NL), Claudia Kölgen (NL), Rabi Koria (SY/NL), René Korten (NL), Arno Kramer (NL), Rens Krikhaar (NL), Christiaan Kuitwaard (NL), Theo Kuijpers (NL), Gabriëlle van de Laak (NL), Katinka Lampe (NL), Rudy Lanjouw (NL), Suzanne Laura Kammin (US), Jorn van Leeuwen (NL), Jai Llewellyn (UK), Bart Lodewijks (NL/BE), Bert Loerakker (NL), Margriet Luyten (NL), Damien Meade (UK), George Meertens (NL), Janus Metsaars (NL), Rob Moonen (NL) , Wladimir Moszowski (BE), Charlotte Mouwens (NL), Thomas Muff (CH), Mai van Oers (NL), Olphaert den Otter (NL), Rob de Oude (NL/US), Elka Oudenampsen (NL), Alex Paik (US), Tom Palin (UK), Jan van de Pavert (NL), Stijn Peeters (NL), Stefan Peters (BE), Tinka Pittoors (BE), Uwe Poth (DE/NL), Har van der Put (NL), Anke Roder (NL), Gideon Rubin (IL/UK), Willem Sanders (NL/IT), Serban Savu (RO), Simon Schrikker (NL), Ward Schumaker (US), Martijn Schuppers (NL), Marena Seeling (NL), Joseph Semah (IL/NL), Bart Slangen (BE), Roland Sohier (NL), Attila Szűcs (HU), Johan Tahon (BE), Toon Teeken (NL), Josine Timmer (NL), Sabine Tress (DU), Elizabeth de Vaal (NL), Nico Vaerewijck (NL), Luc Vandervelde Lux (BE), Rinus Van de Velde (BE), Bart Vandevijvere (BE), Johan Van Mullem (BE), John Van Oers (BE), Amy Vensel (US), Sarah Verbeek (NL), Ágota Veres (HU), Toon Verhoef (NL), Koen Vermeule (NL), Jorge Vicen (ES), Henk Visch (NL), Cecilia Vissers (NL), Jop Vissers Vorstenbosch (NL), Reinoud van Vught (NL), Wim Wauman (BE), Lutz Weidler (DE), Isabella Werkhoven (NL), Mathieu Wernert (FR), Hans de Wit (NL), Marthe Zink (NL), Albert Zwaan (NL).
139 x NOTHING BUT GOOD
tentoonstelling
28.01.2018 – 11.03.2018
Park
Wilhelminapark 53
5041 ED Tilburg
info@park013.nl
+31 (0)6 1941 2596
Twitter.com/ParkTilburg
Facebook.com/Park013
Tijdens tentoonstellingen geopend:
vrijdag van 13.00 tot 17.00 uur
zaterdag van 13.00 tot 17.00 uur
zondag van 13.00 tot 17.00 uur
Toegang is gratis
PARK ligt op 10 minuten loopafstand van het Centraal Station Tilburg in de nabijheid van Museum De Pont. Er is beperkte gratis parkeergelegenheid voor de deur.
fleursdumal.nl magazine
More in: Art & Literature News, Exhibition Archive, FDM Art Gallery, Linda Arts, Park, Paul Bogaers
---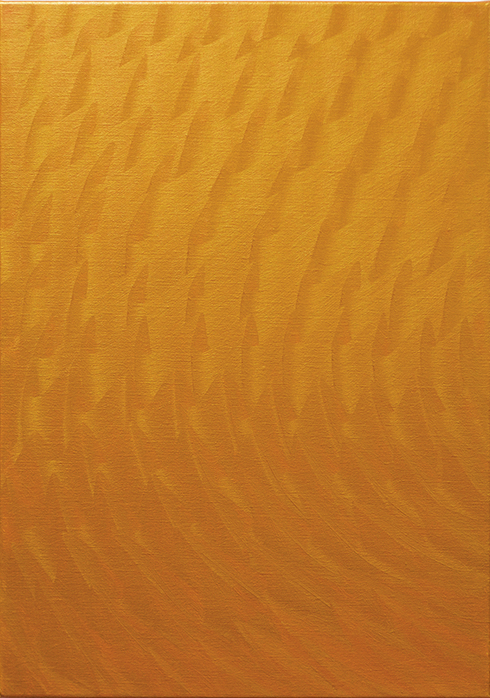 Annemarie Slobbe: "To live is to let go."
In her work, Anne​marie Slobbe (1990) embraces an abstract visual language​ to reflect​ ​the​ ​​nullity​ ​of the ​human condition​.​ The passage of time is a central component in her paintings and drawings, which consist of rhythmic and repetitive patterns.​
​
To emphasize everything's state of impermanence she manipulates her materials to create compositions which are receptive of the changing light of day. The transitory characteristics of the work are also experienced by the spectator when one's viewpoint is altered.
By using these elements she adds a layer of uncontrollability to the work​, as a visual reference to the fact that in our own lives many things lay beyond our control​. She questions the human struggle against the current of life since it brings more inner rest when one decides to find acceptance of their situation and learns to let go.
Annemarie graduated in 2014 at AKV St. Joost Breda. ​At the moment h​er work is represented by Patty Morgan and SBK Amsterdam.
 #  website www.annemarieslobbe.com 
fleursdumal.nl magazine
More in: Anne​marie Slobbe, Art & Literature News, Exhibition Archive, FDM Art Gallery
---
Christian Boltanski creëert een nieuwe compositie in de Oude Kerk. Boltanski plaatst verschillende monumentale installaties om te speculeren over de vraag wat er gebeurt nadat ons leven ten einde is gekomen (NA).

Op de zerkenvloer ontwierp de kunstenaar een landschap van tombes die vanaf de graven verrijzen. Dit werk creëert een nieuw perspectief en maakt een architectonische laag zichtbaar die onze aandacht op onze voorgangers vestigt. Zelf kun je ook bijdragen aan de tentoonstelling.

In een eigentijdse biechtstoel fluister je een aantal namen van mensen die in de Oude Kerk begraven liggen. Een opname van het gefluister wordt in de weken die volgen afgespeeld in het koor. Na verloop van tijd vormt al het gefluister bij elkaar een uitgebreid muzikaal panorama dat blijft bestaan als een immateriëel onderdeel van de Oude Kerk.

Boltanski is van mening dat zijn werk herhaalbaar is en, net als muzikale composities, keer op keer kan worden uitgevoerd, ook wanneer de componist er niet meer is.
Gefascineerd door collectieve herinneringen, vergankelijkheid en het verstrijken van tijd, ontwikkelde Christian Boltanski (Parijs, 1944) een indrukwekkend oeuvre van sculpturen, films en installaties die deze onderwerpen direct of indirect aan de orde stellen.
NA – Christian Boltanski
Curator: Jacqueline Grandjean
24 november 2017 t/m 29 april 2018
Oude kerk, Oudekerksplein (wallen), Amsterdam
Prijs: 10 euro (museumkaart, vrienden van de oude kerk, icom card, I Amsterdam city card, stadspas vrij entree)
Openingstijden: dagelijks 10 – 18 uur m.u.v. zondag 13 – 17:30 uur
Oude Kerk
Oudekerksplein 23
Amsterdam
020 625 8284
#  Meer  info  op  website  oude  kerk  amsterdam
art exposition
fleursdumal.nl magazine
More in: Art & Literature News, Exhibition Archive, FDM Art Gallery, Spurensicherung
---
Lijvig overzicht van sleutelfiguren uit de hedendaagse kunst, geselecteerd en beschreven door Philippe Van Cauteren en uitgegeven door Uitgeverij Hannibal.
Al jarenlang schrijft Philippe Van Cauteren brieven naar kunstenaars van over de hele wereld.
Hij richt zich op een zeer persoonlijke manier tot kunstenaars die hem inspireren en legt hen uit waarom. Vaak zit in de brieven reeds de basis van een nieuwe tentoonstelling vervat.
Van Cauterens brieven zijn literair, maar tegelijk direct en geschreven in een erg toegankelijke stijl.
Ze geven een bijzondere inkijk in de manier waarop een curator kunst beleeft en interpreteert, en zijn bovendien een zeer duidelijke en beknopte introductie tot het werk van de kunstenaars die hij aanschrijft. Ze zijn steeds een opening tot een dialoog en stemmen tot nadenken over de hedendaagse kunst.
Deze publicatie bundelt meer dan honderd brieven. Elke brief wordt geconfronteerd met een sleutelwerk van de kunstenaar aan wie hij is gericht.
In een inleidend manifest tekent Van Cauteren ook de grote lijnen uit van het 'ideale museum van de toekomst'. Als directeur van het S.M.A.K. en opvolger van visionair Jan Hoet heeft hij daarover zeer concrete ideeën.
Dit boek reflecteert over het hedendaagse culturele veld en de plaats die het museum en de kunstenaar hierin innemen en hoe de verschillende partijen op een zo constructief mogelijk manier kunnen samenwerken.
Van Cauteren richt zijn pen onder meer tot Michael Borremans, Berlinde De Bruyckere, Jan Fabre, Guillaume Bijl, Jef Geys, Jan Hoet, Ann Veronica Janssens, Mark Manders, Rinus Van de Velde en Vincent van Gogh.
Brieven aan kunstenaars
Philippe Van Cauteren
19 x 13,5 cm
352 bladzijden
Softcover
Quadrichromie
Nederlandstalige editie
ISBN 978 94 9267 730 3
Uitgeverij Hannibal
Prijs: € 29,50
Het boek is ook te koop in S.M.A.K. Gent.
new books
fleursdumal.nl magazine
More in: - Book News, - Book Stories, Archive C-D, Art & Literature News, Art Criticism, Exhibition Archive, FDM Art Gallery
---
DENKDIER
neemt je mee
in een kleurrijke wereld
van scherpte,leegte,
overpeinzingen en wakker zijn.
Geruisloze processen en gedachten,
betrapt en een beetje blootgelegd.
Een prentenboek voor volwassenen (met tekst),
over hoe mens te zijn tussen
conditionering en individualiteit.
Levenskunst in zakformaat.
Om op te pakken,
weg te leggen en steeds
weer even in te kijken.
Auteur: Sophie Heijkoop
Titel: Denkdier
Hardcover,
3 leeslinten
15,5 x 11 x 2 cm (A6)
128 p.
€ 17,95
ISBN: 9789492373014
Sophie Heijkoop, born 1982, Netherlands.
Lives and works in Tilburg
  #  Meer  informatie  op  website  sophie  heijkoop
fleursdumal.nl magazine
More in: - Book Lovers, - Book News, Art & Literature News, Exhibition Archive, FDM Art Gallery, Sophie Heijkoop
---
During his brief and turbulent life Modigliani (1884 – 1920) developed a unique and instantly recognisable pictorial style.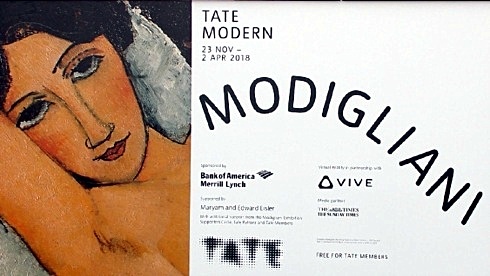 Though meeting little success during their time, his emotionally intense portraits and seductive nudes are now among the best-loved paintings of the 20th century.
Modigliani's nudes are a highlight of the exhibition – with 12 nudes on display, this is the largest group ever reunited in the UK. These sensuous works proved controversial when they were first shown in 1917, leading police to censor his only ever solo exhibition on the grounds of indecency.
You will also discover his lesser-known but radical and thought-provoking sculptures, as well as his portraits of his friends, lovers and supporters, including Pablo Picasso, Constantin Brancusi and his partner Jeanne Hébuterne.
Tate Modern Exhibition
Modigliani
23 Nov 2017 – 2 Apr 2018
Tate Modern
Bankside
London SE1 9TG
  #  more  information  on  Tate  website  

fleursdumal.nl magazine
More in: Art & Literature News, Exhibition Archive, FDM Art Gallery, FDM in London
---
The author of the acclaimed bestsellers Steve Jobs, Einstein, and Benjamin Franklin brings Leonardo da Vinci to life in this exciting new biography.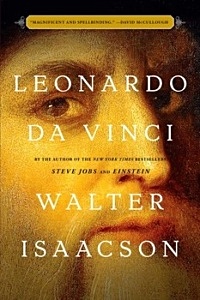 Based on thousands of pages from Leonardo's astonishing notebooks and new discoveries about his life and work, Walter Isaacson weaves a narrative that connects his art to his science. He shows how Leonardo's genius was based on skills we can improve in ourselves, such as passionate curiosity, careful observation, and an imagination so playful that it flirted with fantasy.
He produced the two most famous paintings in history, The Last Supper and the Mona Lisa. But in his own mind, he was just as much a man of science and technology. With a passion that sometimes became obsessive, he pursued innovative studies of anatomy, fossils, birds, the heart, flying machines, botany, geology, and weaponry. His ability to stand at the crossroads of the humanities and the sciences, made iconic by his drawing of Vitruvian Man, made him history's most creative genius.
His creativity, like that of other great innovators, came from having wide-ranging passions. He peeled flesh off the faces of cadavers, drew the muscles that move the lips, and then painted history's most memorable smile. He explored the math of optics, showed how light rays strike the cornea, and produced illusions of changing perspectives in The Last Supper. Isaacson also describes how Leonardo's lifelong enthusiasm for staging theatrical productions informed his paintings and inventions.
Leonardo's delight at combining diverse passions remains the ultimate recipe for creativity. So, too, does his ease at being a bit of a misfit: illegitimate, gay, vegetarian, left-handed, easily distracted, and at times heretical. His life should remind us of the importance of instilling, both in ourselves and our children, not just received knowledge but a willingness to question it—to be imaginative and, like talented misfits and rebels in any era, to think different.
Walter Isaacson, University Professor of History at Tulane, has been CEO of the Aspen Institute, chairman of CNN, and editor of Time magazine. He is the author of Leonardo da Vinci; The Innovators; Steve Jobs; Einstein: His Life and Universe; Benjamin Franklin: An American Life; and Kissinger: A Biography, and the coauthor of The Wise Men: Six Friends and the World They Made.
Walter Isaacson
Leonardo da Vinci
624 pages
ISBN 9781501139154
October 2017
Simon & Schuster
fleursdumal.nl magazine
More in: - Book News, Archive U-V, Art & Literature News, Exhibition Archive, Natural history
---
Older Entries »
Thank you for reading FLEURSDUMAL.NL - magazine for art & literature