CINEMA, RADIO & TV
«« Previous page
·
TONIO: FILM GEBASEERD OP GELIJKNAMIGE ROMAN VAN A.F.TH. VAN DER HEIJDEN
·
BLOOMSBURY FESTIVAL 2016 LONDON (19 – 23 OCTOBER)
·
FRANKFURTER BUCHMESSE 2016 (19 – 23 OKT.) EHRENGAST FLANDERN UND DIE NIEDERLANDE
·
KATE TEMPEST IN: PERFORMANCE LIVE (BBC 2 – OCT. 1)
·
REPORTER'S MEMORIAL BAYEUX (FR) TENTH ANNIVERSARY
·
THE BAYEUX-CALVADOS AWARD FOR WAR CORRESPONDENTS 2016
·
FESTIVAL NEU NOW 2016 IN WESTERGASFABRIEK AMSTERDAM
·
EXPOSITIE DAVID CLAERBOUT: FUTURE IN MUSEUM DE PONT
·
UITMARKT AMSTERDAM 2016
·
STEM OP BESTE BOEKVERFILMING 2016
·
BEAUTY OVERDOSE – BEAUTY WITHOUT IRONY – IN KASTEEL STERCKSHOF ANWERPEN
·
GUERRILLA GIRLS 1985 – NU # IN VAN ABBE MUSEUM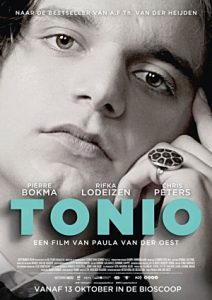 TONIO – Drama gebaseerd op de gelijknamige roman van A.F.Th. van der Heijden met in de hoofdrollen Pierre Bokma en Rifka Lodeizen.
Regie: Paula van der Oest
Cast: Pierre Bokma (Adri), Rifka Lodeizen (Mirjam), Chris Peters (Tonio), Stefanie van Leersum (Jenny), Beppie Melissen, Henri Garcin, Pauline Greidanus, Nick Vorsselman, Jorn Pronk, Marieke Giebels e.a.
Op Eerste Pinksterdag 2010 fietst de 21-jarige Tonio vroeg in de ochtend richting huis na een avond uit met zijn vrienden. Hij wordt onderweg geschept door een auto en komt hierbij om het leven. Zijn ouders Adri en Mirjam worden geconfronteerd met het grootste verlies dat hun leven voorgoed zal veranderen. Terwijl Mirjam hard vecht om niet in een neerwaartse spiraal van verdriet terecht te komen, doet Adri het enige waar hij op dat moment toe in staat is: in zijn herinnering graven, aantekeningen maken, schrijven. Zijn gedachten worden voortgedreven door twee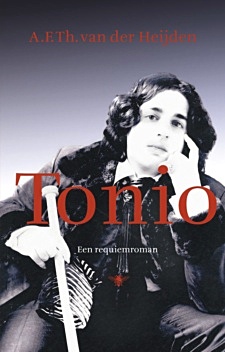 dwingende vragen: wat gebeurde er met Tonio in de laatste uren en dagen voorafgaand aan de ramp, en hoe kon dit ongeluk plaatsvinden? Een zoektocht naar het wat en het hoe, die leidt langs verschillende ooggetuigen, vrienden, politieagenten en artsen. Zo reconstrueert hij het leven van zijn zoon in een radeloze queeste naar zin en betekenis.
TONIO van regisseur Paula van der Oest is geselecteerd om Nederland te vertegenwoordigen voor de aankomende Academy Awards.
TONIO is gebaseerd op de gelijknamige roman van auteur A. F. TH. van der Heijden. Het scenario voor de film is geschreven door Hugo Heinen en geproduceerd door Alain de Levita, Sytze van der Laan en Sabine Brian.  Speelduur: 100 minuten.  Jaar: 2016

# Waar draait Tonio in de bioscoop?
fleursdumal.nl magazine
More in: - Book Stories, A.F.Th. van der Heijden, Art & Literature News, CINEMA, RADIO & TV
---
Bloomsbury Festival 2016 London October 19 to 23 october
For hundreds of years, Bloomsbury has been catalyst for ideas that have had impact across the world. Bloomsbury Festival celebrates contemporary Bloomsbury; a hotbed of creativity and pioneering development which has one of the youngest and most diverse populations in the country.
For five days in October, Bloomsbury will be full to the brim with artistic, scientific and literary events for all ages and tastes, from breakfast until late in the evenings taking place in the streets, parks, museums, galleries, laboratories and public and (normally) private buildings of this vibrant cultural quarter. There will be over 150 events created with over 100 partners.
Inspired by the centenary of SOAS and with Bloomsbury residents reflecting one of highest levels of diversity in the UK, the theme selected for this year's festival is Language. Language comes in many forms; speech, symbols, non-verbal communication, performance language, dance notation, morse code, sign language, computer code. Language will be explored throughout all the events; from the cuneiform inscriptions on tablets of clay at the British Museum inspiring a collaboration by an artist and historian, to investigations of Legal and medical 'languages' that are used in many firms and laboratories and hospitals in Bloomsbury.
Baroness Valerie Amos, Director of SOAS says: 'As we celebrate 100 years of SOAS teaching and research, we are delighted that the Bloomsbury Festival's theme this year is dedicated to language. SOAS is a special place with its unique blend of languages, regional and discipline expertise. We are proud of our Bloomsbury location and, with the addition of Senate House North Block, the growth of our Bloomsbury Campus. As we look forward to the next 100 years, we will continue to play a central role in the cultural and creative life of the area.'
Kate Anderson, Bloomsbury Festival director says 'Bloomsbury Festival is unique, as is the area of Bloomsbury in which leading institutions and world-class creative organisations rub shoulders with primary schools and lawyers. We make the Festival with over 100 Bloomsbury partners, providing opportunities for unusual collaborations and development opportunities for all. The result is a very distinctive festival indeed! And with over 150 events including all art forms, science, architecture, walks, technology, outdoor music, debating and hubs focusing on families, I think we can safely say there is something for everyone at Bloomsbury Festival.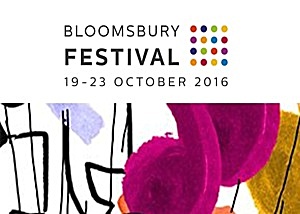 A few of this year's headline events include Coram's Songs, a promenade performance set in the known and secret spaces around the Foundling Hospital. 2016 marks the 275th anniversary of the Foundling Hospital and the 80th anniversary of Coram's Fields. Created by director Emma Bernard in partnership with renowned composers including Jocelyn Pook, Orlando Gough, Michael Henry and Melanie Pappenheim, Coram's Songs is inspired by this unique seven acre, greenfield site in central London that has been preserved as a sanctuary for children for circa 300 years.
Step Out Store Street will be a night-time street party with a twist: the street will be transformed by an array of artists and dancers, showcasing and teaching different dance disciplines from around the world, from Bollywood to B­Boy and Swing to Line dancing. Pa-BOOM's fiery pyrotechnic art installations will make a welcome return and the event will also feature a premiere of a new street dance commission from acclaimed dancer Tony Adigun's Avant Garde Youth Dance Company. The street's eclectic mix of boutiques, shops and restaurants will each house a different art, music and dance experience and an abundance of street food and bars will be available.
Other headline events will include The Last Whisperers at the British Museum, Calling Tree in St George's Gardens, a specially curated programme at The Wellcome Trust, Goodensemble and ENO at Goodenough College, and SOAS' World Music Stage inside the newly opened north block of Senate House.
The festival centres around three main hub venues Goodenough college, UCL, and Conway Hall with activities also taking place at a further 20+ satellite venues including the Wellcome Trust, the British Museum, the British Library, Pushkin House, Charles Dickens Museum, Coram's Fields, the Music Room, Bloomsbury Hotel, the Curzon Bloomsbury, and Store Street. There will be lunchtime events Wed 19 – Fri 21 for locals and workers to attend and breakfast events and talks in local cafes.
Every year the Festival runs a competition for BA (Hons) Graphic Communication Design, Central Saint Martin's students to design the festival logo. This year's winning entry is by Wies van der Wal which the judges felt illustrated the theme of language, the coming together of ideas and joy of the Festival perfectly.
Key Dates and Times:
Festival Dates: Wednesday 19 October to Sunday 23 October, throughout the day, everyday
Coram's Songs: Wednesday 19 October, evening and repeated during the Festival, Coram's Fields, 93 Guilford Street, London, WC1N 1DN
Step Out Store Street: Friday October 21 2016, 6.30pm to 9.30pm, Store Street, Bloomsbury, WC1E 7DH, Free outdoor event, just turn up
Key Locations:
Coram's Fields, 93 Guilford St, London WC1N 1DN, Camden
Foundling Museum, 40 Brunswick Square, London WC1N 1AZ, Camden
Goodenough College, Mecklenburgh Square, London WC1N 2AB, Camden
Conway Hall, 25 Red Lion Square, London WC1R 4RL
Store Street WC1E 7DB, Camden
UCL Gower St, London WC1E 6BT
Bloomsbury is an area of the London Borough of Camden, in central London, between Euston Road and Holborn, developed by the Russell family in the 17th and 18th centuries into a fashionable residential area. It is notable for its array of garden squares, literary connections (exemplified by the Bloomsbury Group), and numerous cultural, educational and health-care institutions.
Established in 2006, Bloomsbury Festival is a creative explosion of arts, science, literature, culture and fun throughout the streets, parks, museums, galleries, laboratories and public and (normally) private buildings of this vibrant cultural quarter. For hundreds of years Bloomsbury has been a catalyst for ideas that have had impact across the world.
Bloomsbury Festival celebrates contemporary Bloomsbury; a hotbed of creativity and pioneering development which has one of the youngest and most diverse populations in the country. Created with its extraordinary community including more libraries, museums, and educational establishments than any other part of the city, the Festival acts as catalyst bringing together its diverse population, and as a spur to develop new projects and new ideas. Each year, the Festival attracts an audience of around 50,000 people.
# The final programme will be online on Bloomsbury festival website
fleursdumal.nl magazine
More in: Art & Literature News, CINEMA, RADIO & TV, DANCE, FDM in London, Literary Events, MUSIC, Street Art, STREET POETRY, THEATRE, Virginia Woolf
---

Ehrengast Flandern und die Niederlande
Dies ist, was wir teilen
454 Neuerscheinungen aus und über Flandern und die Niederlande
Der Ehrengast der diesjährigen Frankfurter Buchmesse zeigt 2016 beispielhaft, wie man Grenzen überwindet und zusammen auf Gemeinsamkeiten blickt. Denn in diesem Jahr ist am Main nicht eine Nation, sondern ein Sprach- und Kulturraum Ehrengast. Wie aktiv und erfolgreich Flandern und die Niederlande zusammen gearbeitet haben, belegt die ausgesprochen hohe Anzahl von 454 Neuerscheinungen – und das in vielen Genres: Belletristik, Sachbuch, Lyrik, Kinder- und Jugendliteratur, Comic und Graphic Novel. Zum Vergleich: In den letzten Jahren erschienen im deutschen Sprachraum durchschnittlich 85 neue Übersetzungen pro Jahr.
Im Rahmen der Frankfurter Buchmesse (19. – 23. Oktober 2016) findet ein umfangreiches literarisches und kulturelles Programm statt, an dem etwa 70 flämische und niederländische Schriftsteller aller Genres teilnehmen. Die Besucher erwarten unter anderem Virtual- Reality-Präsentationen, Theater- und Filmfestivals, literarische Gespräche vor großem Publikum sowie Kunst-, Design- und Architekturausstellungen. Ein Teil dieses Geschehens ereignet sich im 2.300 Quadratmeter großen Ehrengast- Pavillon (Forum, Ebene 1) auf dem Messegelände, ein anderer Teil in der Stadt Frankfurt. Künstlerischer Leiter der Ehrengast-Präsentation ist der flämische Kinder- und Jugendbuch-Autor Bart Moeyaert.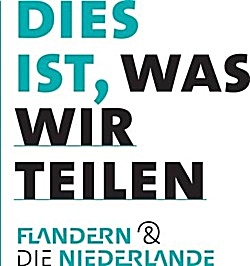 Im eigens für den Ehrengast eingerichteten Pavillon findet von 9.30 bis 19.00 Uhr ein abwechslungsreiches Programm bestehend aus zehn unterschiedlichen Formaten statt. Hier eine Auswahl: Via Virtual Reality werden die Besucher den Barcelona-Pavillon betreten können, den Mies van der Rohe anlässlich der Weltausstellung in 1929 in der katalanischen Hauptstadt errichtet hat. Im Kino können Cineasten verschiedene Filme aus und über Flandern und die Niederlande sehen und sich von den Geschichten und Bildern begeistern lassen. Im Atelier entsteht unter der Doppel-Leitung von Joost Swarte und Randall Casaer die Zeitschrift Parade – jeden Tag eine Ausgabe. In der Ausstellung "Books on… Flandern und die Niederlande" sind Titel über den Ehrengast aus aller Welt zu besichtigen.
Über den Zeitraum von sechs Wochen bietet das Künstlerhaus Mousonturm ein spannendes, Bühnenkunstfestival und lädt an den Messetagen ins Ehrengast-Café ein. Das MMK (Museum Moderne Kunst) hat drei Künstler zu Gast: Fiona Tan (MMK1), Willem de Rooij (MMK2) und Laure Prouvost (MMK3). Auch das Schauspiel Frankfurt, das Städel Museum, das Foto Forum, die basis, das DAM (Deutsches Architektur Museum) und das Deutsche Filminstitut – DIF präsentieren bekannte und weniger bekannte Künstler aus Flandern und den Niederlande. Auf Initiative der Niederländischen Stiftung für Literatur und des Flämischen Literaturfonds finden im Rahmen des Ehrengastauftritts in ganz Deutschland über 400 Veranstaltungen statt. Nähere Informationen unter: www.frankfurt2016.com
Über die Frankfurter Buchmesse: Die Frankfurter Buchmesse ist mit 7.100 Ausstellern aus über 100 Ländern, rund 275.000 Besuchern, über 4.000 Veranstaltungen und rund 9.300 anwesenden akkreditierten Journalisten die größte Fachmesse für das internationale Publishing. Darüber hinaus ist sie ein branchenübergreifender Treffpunkt für Player aus der Filmwirtschaft und der Gamesbranche. Einen inhaltlichen Schwerpunkt bildet seit 1976 der jährlich wechselnde Ehrengast, der dem Messepublikum auf vielfältige Weise seinen Buchmarkt, seine Literatur und Kultur präsentiert. Die Frankfurter Buchmesse organisiert die Beteiligung deutscher Verlage an rund 20 internationalen Buchmessen und veranstaltet ganzjährig Fachveranstaltungen in den wichtigen internationalen Märkten. Mit der Gründung des Frankfurt Book Fair Business Clubs bietet die Frankfurter Buchmesse Unternehmern, Verlegern, Gründern, Vordenkern, Experten und Visionären ideale Voraussetzungen für ihr Geschäft. Die Frankfurter Buchmesse ist ein Tochterunternehmen des Börsenvereins des Deutschen Buchhandels. www.buchmesse.de
# Mehr über die Frankfurter Buchmesse
fleursdumal.nl magazine
More in: - Book Lovers, - Book News, - Bookstores, Art & Literature News, CINEMA, RADIO & TV, Literary Events, THEATRE
---
   BBC2 – Saturday October 1, 2016 – 23.00 CET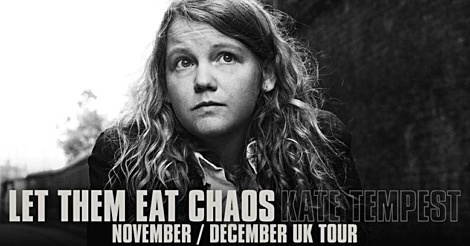 Award-winning artist Kate Tempest hosts a night of poetry that includes her epic new story Let Them Eat Chaos and performances from three of her friends, recorded live at the Rivoli Ballroom in south London.
Fusing hip-hop, poetry and theatre, Let Them Eat Chaos is set in the early hours of one morning and traces the lives of seven people living on a south London street, who all find themselves awake at 4:18am. Kate will be joined by performance poets Deanna Rodger, David J Pugilist and Isaiah Hull, who will offer their own reflections on life in contemporary Britain.
Produced by Battersea Arts Centre, this is the first episode of an ambitious new series, Performance Live. Over the next two years, Performance Live will bring some of the most innovative live theatre, dance, comedy and spoken word to BBC television, in a collaboration between BBC Arts, Arts Council England and Battersea Arts Centre.
Director – Liz Clare
Producer – Andrew Fettis
Executive Producer – Emma Cahusac
Executive Producer – David Jubb
Production Company – Battersea Arts Centre
BBC2 tv – Saturday October 1, 2016 – 23.00 CET
Performance Live: Kate Tempest
fleursdumal.nl magazine
More in: - Sound Poetry Archive, Archive S-T, Art & Literature News, CINEMA, RADIO & TV, Kate Tempest, MUSIC, Performing arts, Tempest, Kate, THEATRE
---
Unveiling of the Stele for the year 2015-2016  # Reporter's Memorial Tenth anniversary  # Reporter's Memorial – 17 00 – Thursday 6 October 2016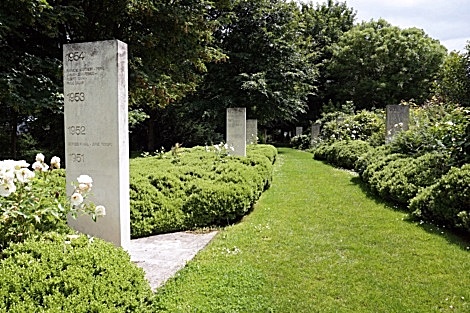 Ten years ago, the Reporter's Memorial was inaugurated in Bayeux. Upon the unveiling of the 2015 stele, Reporters Without Borders will gather families and loved ones of the journalists killed on the job in the last ten years.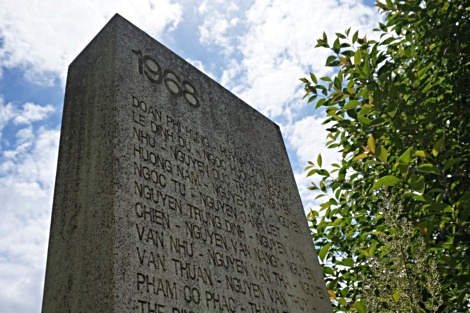 In 2015, 110 journalists have perished because of their profession or in dubious circumstances. Reporters Without Borders assures that of those 110, 67 have been killed for the sole reason of being journalists. In total, 787 journalists have been killed on the job since 2005. To that number, 27 netizens and 7 media associates can be added. This worrisome situation can be explained by the peak of violence against journalists in the last decade. They are now deliberately targeted and all the efforts put toward their safety have failed so far.
« It is imperative to set up a concrete mechanism for the application of the international law for the protection of journalists », declares Christophe Deloire, General Secretary of Reporters Without Borders. « Today, violent non-state actors have targeted journalists while numerous states do not respect their obligations. More than 800 reporters have been killed in the last ten years. Their death must be met with reactions that match the urgency of the situation. A special representative for the protection of journalists with the United Nation Secretary must be immediately appointed. »
Families have decided to create a stele for all the reporters who disappeared while on a mission. This monument entitled "Missing In Action", will be placed and inaugurated this year. It takes the form of a shadow and symbolizes the absence of those whose bodies have never been found.
Present will be: Diane Foley, Claudine Kent (companion of David Gilkey dead in Afghanistan), Maryvonne Lepage, Deo Namujimbo, Elena Milachina for remembering Anna Politkoskaïa assasinated 10 years ago.
Mémorial des reporters
Boulevard Fabian Ware
Direct access from rue de Verdun, Bayeux FR
Free admission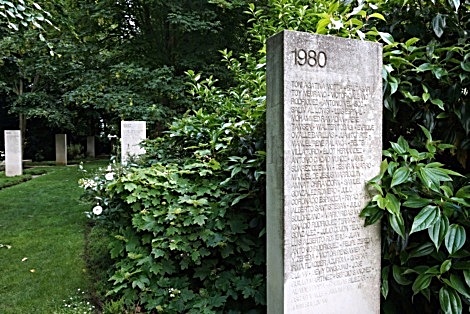 # more information on website Prix Bayeux – Calvados (des correspondents de guerre)
# more information on Reporters without Borders
fleursdumal.nl magazine
Photos: Jef van Kempen (FdM 2016)
More in: CINEMA, RADIO & TV, DICTIONARY OF IDEAS, Jef van Kempen Photos & Drawings, MUSEUM OF PUBLIC PROTEST- photos, texts, videos, street poetry, PRESS & PUBLISHING, REPRESSION OF WRITERS, JOURNALISTS & ARTISTS, WAR & PEACE
---
For 23 years now, the Bayeux-Calvados Award for war correspondents has for objective to give the floor to those who help us get a better understanding of the world: war correspondents. It is with a tremendous satisfaction that we have observed a growing and enlightened public over the years. Today, within a complicated and tensed national and international context, this week of reflection is, more than ever, necessary.
REPORTERS SANS FRONTIÈRES / REPORTERS WITHOUT BORDERS

Major crises are reaching the planet and the Bayeux-Calvados Award for war correspondents is, once again, shedding the light on the upheaval of our time. Far from trying to upset the viewers, the photographs displayed within the exhibitions are here for people to think: the consequences of the conflict in Syria, the crisis of refugees, the movement of populations, criminality that, in Mexico, is turning into an armed conflict… A sound exhibition, never heard before, created in association with the French radio France Inter will pay tribute to radio reporters present in the theatres of war. The meetings of the Bayeux-Calvados Award will also shed a light on conflicts that have been forgotten and will allow the viewers time to reflect, in the midst of the news that is often misrepresented. A long list of rendez-vous where professionals ever so numerous and a faithful public will be able to exchange, share and enhance their knowledge of the world.
During the 2016 edition, student actions – which includes the Regional prize for students and trainees of Normandy and the Bayeux-Calvados Award classes- are expending to the entire region of Normandy. Today, media literacy is more than a duty, it's a necessity. Film screenings for secondary school students, viewpoint of 15 year-olds and meetings between students and professionals are at the heart of the Bayeux-Calvados Award.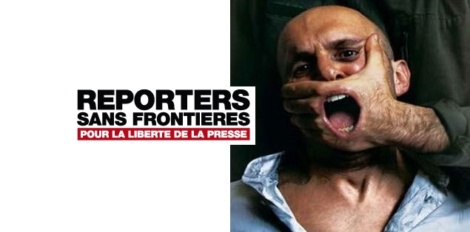 For the last 23 years, the Bayeux – Calvados Award for War Correspondents has been bringing together international journalists from the field to meet the public, tell human stories and provide explanation and background to areas of tension around the world.
Next edition of the Bayeux – Calvados Award for war correspondents will be taking place from  3 to 9 October 2016 in Bayeux FR.

Jean – Claude Guillebaud, a major figure in journalism as a writer and former war correspondent, will serve as President of the Jury for this 23rd edition.
A week of meetings on international news On the program for october: original exhibitions, debate evenings, screenings, book fair, events for schools… The Bayeux Calvados award is also a week of meetings, exchanges between the public and reporter s. Unique times on international news which constitutes the strength of the Bayeux Calvados award meetings. A real public plebiscite. Journalists : you have from now until 6 June to send us your work Photo, radio, television and written press reports on a conflict or news event relating to the fight for freedom and democracy mus t be submitted before the 6 th June to be considered for the 2016 selection. They must have been made between the 1st June 2015 and the 31st May 2016. There is a €7,000 grant to be won in each category.
The meeting takes place from 3 to 9 October along with special correspondents, women and men of the ground, who, through their evidence, wake up our senses
# more information on website Prix Bayeux – Calvados (des correspondents de guerre)
# more information on Reporters without Borders
fleursdumal.nl magazine
More in: CINEMA, RADIO & TV, DICTIONARY OF IDEAS, MUSEUM OF PUBLIC PROTEST- photos, texts, videos, street poetry, PRESS & PUBLISHING, REPRESSION OF WRITERS, JOURNALISTS & ARTISTS, WAR & PEACE
---
Over the past seven years, NEU NOW has established an innovative international festival that features a curated selection of emerging artists entering international art arenas. For the eighth edition, NEU NOW returns to the spaces of the Westergasfabriek to present a multidisciplinary programme that aims to highlight cultural exchange and the fluid character of the artistic disciplines.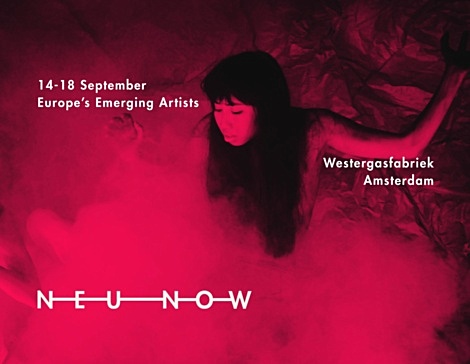 NEU NOW 2016 is a five-day celebration of arts in Amsterdam that welcomes 60 artists from 18 countries. From the 14th to the 18th of September, NEU NOW brings together a generation of rising artists from across Europe and beyond to share their works, practices and cultural perspectives in ways that encourage future collaborations.
NEU NOW exhibition
At the heart of the festival is the NEU NOW exhibition. Located in the Machinegebouw at the Westergasfabriek, NEU NOW exhibition houses 12 artworks from a broad range of disciplines including design, architecture, visual art and more. On Sunday the 18th of September, each exhibiting artist will present and explain their work in an interactive artist talk that explores their unique artistic practice and perspective. The exhibition is open every day and free of charge.
Artists on view at NEU NOW exhibition are:
Design/Architecture
Emilia Strzempek-Plasun (PL), Emma Dahlqvist (SE), Katalin Júlia Herter (HU), Stine Aas (NO)
Visual Arts
Alberto Condotta (UK), Alicja Symela (PL), Massimiliano Di Franca (BE), Jaeyong Choi (DE), Jonas Böttern and Emily Mennerdahl (SE), Lana Ruellan (FR), Lea Schiess (NL), Yi-Ting Tsai (TW), Viktorija Eksta (LV), Vladimir Novak (CR), Eva Giolo (BE)
NEU NOW performance
This year NEU NOW performance will take place in the Westergastheater and its surrounding area, with two or more exciting performances occurring daily. From theatre and dance, to music and sound, the performances offer a variety of themes and styles. After each performance visitors are invited to join the NEU NOW artist talks.
Performing artists are:
Theatre/Dance
Destiny's Children (CH), Hsu Chen Wei Production Dance Company (TW), Nína Sigridur Hjalmarsdottir (IS), Theodore Livesey & Jacob Storer (BE), Zapia Company (SP)
Music/Sound
Jimmi Hueting (NL) , Teresa Doblinger (CH), Topos Kolektiv (CZ)
NEU NOW film
The 90 minute NEU NOW film programme at Ketelhuis will feature screenings of a variety of genres.
Film/Animation
Andrea Alessi (IT), HXZ (BE), Marek Jasan (SK), Sophie Dros (NL), Yaron Cohen (NL)
NEU NOW next
In addition to the core programme, NEU NOW invites visitors to delve deeper into their understanding of the presented artworks and artistic practices by getting involved in a variety of artist talks offered onsite at the Westergasfabriek. NEU NOW is also proud to present its very first speaker's programme, during which a variety of influencers from the art world will talk about the ever-pressing issue of (Making a) Living in the Arts.
The speaker's programme is free of charge and open to the public.
NEU NOW nacht
On the evening of Saturday the 17th of September, NEU NOW, in collaboration with Warsteiner, invites visitors to enjoy a festive late-night programme, with music, drinks, and much more. Music of the night will be provided by deadHYPE and Jimmie Hueting's avant-garde pop band Jo Goes Hunting.
View the timetable for the exact dates and times.
NEU NOW 2016 will be held at Amsterdam's Westergasfabriek from the 14th to the 18th of September 2016.
Locations Amsterdam NL
NEU NOW exhibition – Machinegebouw, Pazzanistraat 8
NEU NOW performance – Westergastheater, Pazzanistraat 15
NEU NOW film – Het Ketelhuis, Pazzanistraat 4
# More information on website NEU NOW 2016
fleursdumal.nl magazine
More in: Art & Literature News, CINEMA, RADIO & TV, DANCE, Design, Exhibition Archive, Fashion, Literary Events, MUSIC, Photography, THEATRE
---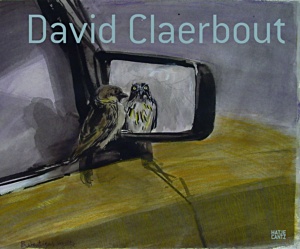 David Claerbout
FUTURE
3 sept 2016 – 29 jan 2017
Zeven jaar geleden exposeerde David Claerbout (Kortrijk, 1969) voor het eerst in De Pont. De tentoonstelling The Shape of Time met een tiental video-installaties liet een onuitwisbare indruk achter. Een magische schemerwereld van oude zwart witfoto's die op een subtiele manier tot leven worden gewekt en vertraagde filmopnames van een vrouw die koffie inschenkt op het terras van een achttiende-eeuws Frans landhuis en vervolgens bij de ondergaande zon zwaaiend afscheid neemt van de toeschouwer. Het zichtbaar verstrijken van de tijd riep een gevoel van verwondering en vervreemding op. De nieuwe tentoonstelling van Claerbout, de eerste in de nieuwbouw van het museum, is getiteld FUTURE.
FUTURE lijkt bij de feestelijke gelegenheid een toepasselijke titel, maar blijkt bij nader inzien nogal dubbelzinnig. Een van de meest recente videowerken op de tentoonstelling, Olympia (The real time disintegration into ruins of the Berlin Olympic stadium over the course of a thousand years), brengt het verval in beeld van het historisch beladen gebouw waar in 1936 de Olympische Spelen werden gehouden. Het werk verwijst naar een duistere periode, toen Hitler aan de macht was en hij samen met zijn huisarchitect Albert Speer megalomane bouwprojecten ontwikkelde. Bij hun plannen hielden beide heren al rekening met de 'ruïnewaarde' van een gebouw over duizend jaar. De overblijfselen van het Derde Rijk moesten dan minstens zo imposant zijn als het Colosseum in Rome nu.
Sinds de laatste tentoonstelling in De Pont heeft Claerbout zijn werkwijze radicaal veranderd. Hij volgde een opleiding 3D animatie en werkt niet langer met acteurs en filmopnames. Alles gebeurt nu in zijn studio waar hij samen met negen medewerkers elk beeld stap voor stap digitaal opbouwt. Zo creëren zij een niet-reëel bestaande werkelijkheid. Een virtuele wereld waarin elk detail moet kloppen anders verliezen de videobeelden direct hun geloofwaardigheid. Bij het maken van een foto liggen keuzes over details zoals plek, seizoen en tijdstip van de dag automatisch vast – bij een digitaal beeld moet de kunstenaar zelf steeds voor 'god' spelen.
De bezoeker van de tentoonstelling zal van deze technische vernieuwingen echter nauwelijks iets merken. De hand van de meester blijkt vrijwel onveranderd. Je herkent dezelfde fenomenen als licht, schaduw en wind die het oppervlak van water, bomen en architectuur zachtjes, zonder geluid, in beweging brengen. De transformaties voltrekken zich in slow motion: 'Ik beeldhouw met duur,' zegt Claerbout. Duur is volgens hem iets anders dan tijd: 'duur is geen onafhankelijk verschijnsel zoals tijd, maar bevindt zich altijd ergens tussenin.'
Voor het eerst in Europa toont Claerbout zijn video-installaties in combinatie met de tekeningen die het maanden- of soms zelfs jarenlange proces van de totstandkoming van de videofilms begeleiden en ondersteunen. De Pont bezit naast videowerken ook een mooie serie tekeningen van hem. Hij is een begenadigd tekenaar die zijn gedachten snel op papier kan zetten. Zo houdt hij greep op het ingewikkelde ontstaansproces waarbij talloze medewerkers betrokken zijn. Deze functie van het tekenen verschilt in wezen niet van de schets of voorstudie die een traditionele schilder gebruikt om zijn ideeën vast te leggen. Voor 3D-animatie moet je naast moderne computertechnologie ook traditionele vakken als tekenen, schilderen, beeldhouwen en cinematografie beheersen. Met als resultaat, tot Claerbouts eigen verbazing, een 'conservatief' schilderkunstig realisme. Maar de tekeningen vormen voor hem ook een soort uitlaatklep gezien de uitvoerige en soms heftige teksten die hij soms in de marge schrijft. De recent verschenen tekeningencatalogus ontlokte Claerbout de opmerking dat het wel eens tijd werd om zijn recepten en keukengeheimen prijs te geven.
David Claerbout
FUTURE
3 sept 2016 – 29 jan 2017
Op 3 september tevens opening nieuwe vleugel Museum De Pont
Museum De Pont
Wilhelminapark 1
5041 EA Tilburg
# Meer info op website Museum De Pont
fleursdumal.nl magazine
More in: CINEMA, RADIO & TV, Exhibition Archive, Photography
---
Op het Museumplein en rondom het Leidseplein in Amsterdam presenteert de 39ste editie van de Uitmarkt onverwachte combinaties, theatrale gekte, muziek in alle toonaarden, pop up voorstellingen en een stille disco. Vertrouwde gasten en verrassende nieuwkomers verwelkomen je graag bij hun optredens. Zo pakt Yuri Honing in de Jazz club van het Concertgebouw uit, toont Conny Janssen Danst Courage in de Stadsschouwburg Amsterdam en het muzikale cabaretduo Maartje & Kine gaat los in Bellevue. Met meer dan 350 gratis optredens is de Uitmarkt hét culturele evenement van Nederland.
Opening: Om 21 uur presenteert Jörgen Raymann op vrijdag 26 augustus het openingsprogramma op het Museumplein, met onder meer Jeangu Macrooy, Lucas Hamming, Capella Amsterdam en Cirque Eloize. The New Cool Collective is de trouwe huisband van dienst deze avond. Zij zetten de toon voor een lang weekend cultuur.
Orkesten: Maar liefst zeven orkesten laten van zich horen op de Uitmarkt, zoals het Jazz Orchestra of the Concertgebouw, het Residentie Orkest en het Orkest van de 18e eeuw. Op zondagavond is de vertrouwde afsluiting met het Metropole Orkest en de Musical Sing a Long.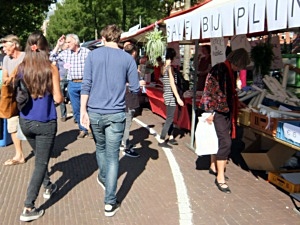 Talent groeit: Naast de grote podia met bekende artiesten is er op de Uitmarkt ook volop ruimte voor jonge talentvolle makers. Kris kras over het Museumplein loopt de Yellow Brick Road waar de nieuwe generatie makers zich presenteert te midden van het publiek. Drijvende kracht achter de Yellow Brick Road zijn de talentontwikkelaars, zoals Nowhere, Solid Ground Movenment, Don't hit mama, Poetry Circle Nowhere, Spin Off en Theater De Gasten. Op en rondom het Vrije Uitloop-podium pakt het Amsterdam Fringe Festival uit met een theatraal kippenhok.
Uitmarkt Junior: Speciaal voor de jeugd is er een eigen programma met optredens en activiteiten. Bij Kids@work kunnen kinderen zelf aan de slag – acteren, schilderen of een filmpje maken; het kan allemaal.
Uitmarkt Boeken & Informatie: Welke boeken gaan we lezen en welke exposities en voorstellingen mogen we niet missen? Op de Informatiemarkt presenteren culturele ins1tellingen hun aanbod en op de Uitmarkt Boeken kun je zowel nieuwe schrijftalenten als bekende auteurs spotten.
Uitmarkt 2016
Landelijke opening cultureel seizoen
Op het Museumplein en rondom het Leidseplein in Amsterdam
Vrijdag 26, Zaterdag 27 en Zondag 28 augustus 2016
# Meer info op website Uitmarkt
fleursdumal.nl magazine
foto: fdm mag
More in: Art & Literature News, CINEMA, RADIO & TV, DANCE, Literary Events, MUSIC
---
Vijf films in de race voor Parel voor de Beste Boekverfilming 2016
Beyond Sleep, De Helleveeg, Knielen op een bed violen, Schone handen en Publieke Werken dingen mee naar de Parel, de publieksprijs voor de Beste Boekverfilming. Vanaf vandaag kan iedereen tot en met 15 september via een website stemmen op zijn favoriet. Op 16 september wordt op Film by the Sea, het festival voor film en literatuur in Vlissingen, de Parel uitgereikt aan de film die de meeste stemmen heeft behaald.
De vijf nominaties zijn door bezoekers van Pathé gekozen uit het aanbod aan verfilmingen van oorspronkelijk Nederlandstalige boeken, die uitkwamen tussen 1 juli 2015 en 31 juli 2016. Vorig jaar ontving Still Alice, gebaseerd op het boek Ik mis mezelf van Lisa Genova, de Parel voor de beste Boekverfilming. Dit jaar dingen alleen verfilmingen van oorspronkelijk Nederlandstalige boeken mee naar de Parel.
De vijf films zijn opnieuw te zien in een groot aantal theaters. Kijk voor meer informatie op www.pathe.nl/parel. Tijdens Film by the Sea, van 9 t/m 18 september, worden naast de genomineerde films, ook I Nostri Ragazzi, J. Kessels,- The Novel en Problemski Hotel vertoond.
Kijk voor meer informatie op www.filmbythesea.nl
Boek en film
Boek en film gaan heel goed samen. Aan menig beroemde film gaat vaak een even beroemd boek vooraf. Denk aan klassiekers als Turks Fruit, Doctor Zhivago, The English Patient en Harry Potter. Of de nieuwe verfilming van De GVR die momenteel voor een verkoopsucces zorgt voor het gelijknamige boek van Roald Dahl.
De genomineerde films voor de Parel zijn gebaseerd op de volgende boeken: Nooit meer slapen (Beyond Sleep), van W. F. Hermans (De Bezige Bij, 1966), De helleveeg van A. F. Th. van der Heijden (De Bezige Bij, 2013), Knielen op een bed violen van Jan Siebelink (De Bezige Bij, 2005), Schone handen van René Appel (Ambo|Anthos, 2007) en Publieke werken van Thomas Rosenboom (Querido, 1999).
Nominaties 2016
Publieke werken
Amsterdam, 1888: de getergde vioolbouwer Vedder moet het veld ruimen als zijn huisje moet wijken voor het geplande Victoria Hotel. Zijn overmoedige neef Anijs, apotheker te Hoogeveen, heeft zich door ongeoorloofd medisch handelen ernstig in de nesten gewerkt en zoekt een uitweg.
Filmdistributeur: September Film Distribution
Boektitel: Publieke werken
Auteur boek: Thomas Rosenboom
Uitgeverij: Querido
Schone handen
Sylvia en Eddie hebben samen twee kinderen. Ze wonen in een groot pand in Amsterdam-Zuid en het ontbreekt hen aan niets. Er is één levensgroot probleem: het vele geld dat Eddie binnenbrengt is crimineel geld. Sylvia heeft zijn activiteiten altijd geaccepteerd, maar haar geweten begint te knagen.
Filmdistributeur: Dutch Filmworks BV
Boektitel: Schone handen
Auteur boek: René Appel
Uitgeverij: Ambo|Anthos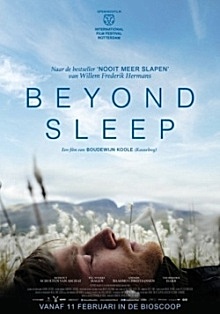 Beyond sleep
Nooit meer slapen is het verhaal van de jonge geoloog Alfred Issendorf, die in het moerassige noorden van Noorwegen onderzoek wil verrichten om de hypothese van zijn leermeester en promotor Sibbelee te staven. Issendorf is ambitieus: hij hoopt dat hem op deze reis iets groots te wachten staat.
Filmdistributeur: September Film Distribution
Boektitel: Nooit meer slapen
Auteur boek: Willem Frederik Hermans
Uitgeverij: De Bezige Bij
Knielen op een bed violen
Op een beslissend punt in zijn volwassen bestaan heeft Hans Sievez een diep-religieuze ervaring; hij is ervan overtuigd voor een kort moment in direct contact met God te hebben gestaan. In de daarop volgende zoektocht naar zingeving en het eeuwige leven verliest hij het zicht op de werkelijkheid en het contact met zijn omgeving. De relatie met zijn vrouw en zoons komt onder grote druk te staan.
Filmdistrib.: September FilmDistrib.
Boektitel: Knielen op een bed violen
Auteur boek: Jan Siebelink
Uitgeverij: De Bezige Bij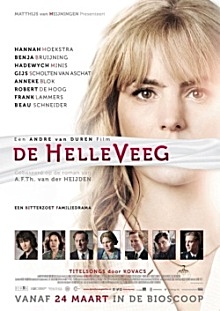 De helleveeg
Tiny lijdt behalve aan smetvrees ook aan een dwangmatig scherpe tong. Voor Albert is tante Tiny, schertsend Tientje Poets genoemd, even afschrikwekkend als intrigerend. Eenmaal zelf volwassen geworden stuurt Albert aan op een grote confrontatie, waarbij eindelijk alle familiegeheimen aan het licht komen.
Filmdistributeur: eOne
Boektitel: De helleveeg
Auteur boek: A.F.Th. van der Heijden
Uitgeverij: De Bezige Bij
# Stemmen kan op website Besteboekverfilming
fleursdumal.nl magazine
More in: A.F.Th. van der Heijden, Art & Literature News, CINEMA, RADIO & TV, Jan Siebelink, WF Hermans
---
We need to Talk, Dream, See, Listen, Create, Upcycle, Eat & Drink, Dance, Love, Enjoy . . .
In augustus en september neemt creatief platform voor sociale verandering Beauty without Irony de eerste verdieping en de kasteeltuinen van Kasteel Sterckshof over en presenteert er een groot aantal kunstenaars die u zullen verrassen met workshops, expos, installaties optredens en ander moois, waarbij u ook zelf desgewenst de handen uit de mouwen kunt steken, om zo uw eigen bijdrage te leveren aan het maken van een mooiere wereld. BWI wil focussen op wat ons verbindt (met de nadruk op pure schoonheid), niet op dat wat ons nog wat verder uiteen drijft. Samen zijn we zoveel sterker dan alleen.
Beauty Overdose
Kasteel Sterckshof – Antwerpen
30 juli- 25 september 2016

Beauty Overdose by BWI
Met werken over pure schoonheid van oude en nieuwe liefhebbers van het BWI concept, uit zowel binnen- als buitenland. De volgende kunstenaars nemen deel aan Beauty Overdose: Mick Traen, Faryda Moumouh (fotografie), Emerald Rose Whipple (schilderijen), Dino Dinco (foto), Little Sun by Olafur Eliasson (installatie), Anne-Mie van Kerckhoven (schilderijen), Felix Richter (fotografie), Mark Titchner (banner), Jarno Kettunen (tekeningen), Dominik Gigler (fotografie), Javier Barcala (fotografie), Thomas Vanhaute (fotografie), Jef Paepen (fotografies), Chris Plytas (fotografie), Ben Deckers (schilderijen), Serge Vereecken (etsen), Oskar Lindholm (fotografie), Christopher Lee Sauvé (grafiek), Valérie Servant (fotografie), Hannah Rouffa (fotografie), Pascal Heymans (fotografie), Thierry Van Biesen (fotografie), Adam Munro (fotografie), Charlie De Keersmaecker (fotografie), Jean Claude Wouters (fotografie), Layla Aerts (fotografie), Anina Net (fashion, LED dresses, workshop), Jan Van Santvliet (fotografie), Mariët Hylkema (schilderijen), Jessica Antola (fotografie), Ben Van Alboom (fotografie), Kristof Van Heeschvelde (schilderijen), Vincent Gagliostro (fotografie), WallDog (fotografie & video) …
Binnen Beauty Overdose vinden er ook verschillende deelprojecten, workshops en concerten plaats in Sterckshof. Hier een overzicht.
BWI Art Vlaggen
Met: Javier Barcala, Nick Hannes, Felix Richter, Titus Simoens, Mick Traen, Thierry Van Biesen …
Wall of Beauty
Voor deze wall wordt vertrokken vanuit de allermooiste beelden uit het eerste BWI-boek en daarna wordt het alleen maar beter – neem je prachtigste foto's (op A4-formaat) mee en maak het geheel zelf nog mooier!
Met: Antonio Paladino & Serkan Sarier, Christopher Lee Sauvé, OKAR (Oskar Lindholm), Elke Boon, Lars Stephan, Filip Van Roe, Diego Franssens, Filip Naudts, Tom Tosseyn, Jimmy Kets, Peggy Sirota, Glenn Glasser, Ellie Van Den Brande, Valérie Servant…
Robotic Dress & Motion Dress by 360Fash Tech Kits (30/7 – 4/8)
Anina Net is CEO van 360Fashion Technology Network en experte in smart clothing en accessories gemaakt met behulp van haar 360 Fash Tech Kits, speciaal gemaakt voor ontwerpers en andere creatievelingen die niet zo handig zijn met coding en met de LED Ribbon, een flexibele band van satijn met micro led-lampjes en geconnecteerde bedrading dat vrijwel onzichtbaar in bijvoorbeeld kleding en handtassen verwerkt kan worden
Op 'Beauty Overdose' zal Anina Net haar 'Robotic Dress' tonen, die werd ontworpen door Michal Starost en de 'Motion Dress', gemaakt door modelabel R Factory. Daarnaast toont Anina ook enkel ehandtassen van LIBET waarin de LED Ribbon werd verwerkt.
Sociaal-artistiek project met foto's van Adam Munro en interviews door Ninette Murk, waarbij bewoners van de Grapheusstraat in Deurne–Dorp (300 meter van kasteel Sterckshof gelegen) vertellen wat zij het allermooiste vinden in hun straat.
Workshops en optredens
Art-Tea high teas & dinners
Repair Café
Tai chi workshops & fotografie expo (Jan Van Santvliet)
Role Play Group
Burlesque group (Ayke)
Hip hop workshops (Kris Strybos / Scale)
Voice coaching
Morning dew walks
Plus wekelijks gratis live muziek optredens in Bar Stark (bij goed weer buiten).
Op www.beautywithoutirony.com vindt u een overzicht van het programma.
Over Beauty without Irony
Creatief platform voor sociale verandering Beauty without Irony (BWI-2001), isvooral bekend is geworden met hun eerste project Designers against AIDS (DAA- 2004), waarvoor werd samengewerkt met zowat alle Belgische en veel internationale ontwerpers en bedrijven zoals H&M, Marc Jacobs, Playboy Design, Delvaux, Eastpak, Essentiel en JBC. BWI is ook de motor van het 'Youth For A Better World Center' in Deurne (2010) waar het team samen met Belgische en internationale studenten uit creative disciplines werkt aan nieuwe campagnes rond sociale themas die interessant en belangrijk zijn voor jongeren. Zowel BWI als DAA gebruiken elementen uit de pop cultuur om te werken rond thema's zoals HIV preventie, echte schoonheid, zelfvertrouwen bij jonge vrouwen en ecologie en zij doen dat voornamelijk online, met af en toe een event of project IRL, zoals momenteel de expositie Beauty Overdose.
Concept: Ninette Murk, Kim Kindermans, Peter Gubbels
www.beautywithoutirony.com
Beauty Overdose is vanaf 30 juli tot en met 25 september elke zaterdag en zondag tussen 14 en 18 u gratis te bezichtigen.
Adres: Kasteel Sterckshof, Hooftvunderlei 160 (ingang via Cornelissenlaan 10), 2100 Deurne (Nabij Antwerpen BE).
fleursdumal.nl magazine
More in: Art & Literature News, CINEMA, RADIO & TV, DANCE, DICTIONARY OF IDEAS, Exhibition Archive, Photography, THEATRE
---
tentoonstelling
van abbemuseum eindhoven
09/07/2016 – 15/01/2017
Guerrilla Girls 1985 – nu
Conservatoren: Christiane Berndes, Nina Svenson
kunst, feminisme en institutionale kritiek
De tentoonstelling Guerrilla Girls 1985-nu presenteert de ontstaansgeschiedenis van de activistische kunstenaarsgroep Guerrilla Girls en laat hun relevantie zien door de jaren heen en vandaag de dag.
Het uitgangspunt is de oprichting van de Guerrilla Girls in 1985. Dit gebeurde als reactie op een tentoonstelling An International Survey of Recent Painting and Sculpture die in 1984 plaatsvond in het MoMA. Deze tentoonstelling, samengesteld door curator Kynaston McShine, presenteerde werk van 169 kunstenaars. Slechts 13 hiervan waren vrouwelijk. De tentoonstelling pretendeerde een overzicht van de hedendaagse kunst te laten zien, maar liet vrouwelijke kunstenaars grotendeels buiten beschouwing. In reactie hierop volgde protest en de oprichting van de Guerrilla Girls. De Guerrilla Girls begonnen hun zogenaamde "weenie counts"; in de grote musea in New York telden ze het aantal mannelijke en vrouwelijke kunstenaars. Zo ontstonden hun posters die met data de representatie van vrouwen binnen de kunstwereld weergeven.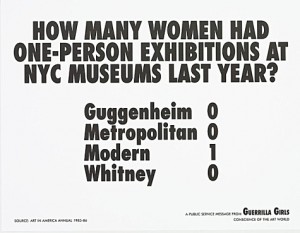 In het eerste jaar richtten de Guerrilla Girls zich vooral op het aankaarten van de man-vrouw verhoudingen binnen de kunstwereld. In 1986 echter begonnen ze al zaken van raciale aard in hun werk te incorporeren. Later zien we dat zich dit ook uitbreidt naar 'queer'-gerelateerde issues. De Guerrilla Girls brengen hun boodschap in hun posters vaak op een humoristische wijze. De meest bekende poster van de Guerrilla Girls is gemaakt in 1989 en stelt de vraag "Do women have to be naked to get into U.S. museums? Only 3 % of the artists in the Met. Museum are women, but 83 % of the nudes are female".
De posters zijn uitgegeven in een portfolio die is aangekocht door het Van Abbemuseum.
Verbinding met De collectie nu en De jaren 80. Begin van het nu?
De presentatie is onderdeel van de tentoonstelling De collectie nu en is te zien op de eerste verdieping van de nieuwbouw waar kunst uit de jaren 1965-1985 wordt getoond. De oprichting van de Guerrilla Girls is een belangrijk onderdeel van de geschiedenis van kunst, feminisme en institutionele kritiek. De presentatie haakt qua tijdbestek aan bij De Jaren 80. Begin van het nu?, te zien in de oudbouw van het museum.
Van Abbemuseum
Bilderdijklaan 10
5611 NH Eindhoven
Nederland
T: +31 40 238 1000
info@vanabbemuseum.nl
www.vanabbemuseum.nl
Openingstijden:
di t/m zo van 11:00 tot 17:00 uur, donderdag: 11:00 tot 21:00 uur.
Op dinsdag van 15:00 – 17:00 uur is het museum gratis te bezoeken.
fleursdumal.nl magazine
More in: Art & Literature News, CINEMA, RADIO & TV, DICTIONARY OF IDEAS, Exhibition Archive, FDM Art Gallery, MUSEUM OF PUBLIC PROTEST- photos, texts, videos, street poetry, Urban Art, Visual & Concrete Poetry
---
Older Entries »
« Newer Entries
Thank you for reading FLEURSDUMAL.NL - magazine for art & literature