Ben jij 6-12 jaar en vind je het leuk om te dichten?
Ieder jaar organiseert Het Poëziepaleis de dichtwedstrijd Kinderen & Poëzie voor basisschoolleerlingen uit groep 3 t/m 8. Alle kinderen van 6 t/m 12 jaar uit Nederland en België mogen meedoen.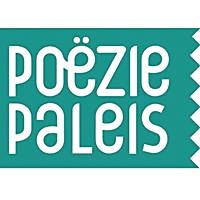 Schrijf een gedicht over wat jij leuk, spannend, mooi of grappig vindt. Het gedicht mag rijmen, maar dat hoeft zeker niet. Je kunt dichten over jezelf, gebeurtenissen, dromen, verzinsels, mensen, dieren, gevoelens… je kunt het zo gek niet bedenken! Alles mag, zolang het gedicht maar door jou is verzonnen en geschreven.
Poëziepaleis zoekt talent!
Kinderen en Poëzie is een landelijke dichtwedstrijd voor kinderen van 6 t/m 12 jaar die het leuk vinden om gedichten te schrijven. Je kunt deelnemen via school, maar je kunt ook thuis of op de BSO een gedicht schrijven en dat insturen. Vul het wedstrijdformulier in of stuur je gedicht per post. Vraag je ouders, juf of meester om je te helpen als je het niet snapt.
Hoe kun je meedoen?
De deadline van de editie Kinderen & Poëzie 2017-2018 is 5 februari 2018. Stuur nu maximaal drie zelfbedachte gedichten in voor de wedstrijd. Gedichten in braille, een groepsgedicht of een gedicht in een andere taal (stuur wel even een vertaling mee) zijn ook welkom. Alles wat je maar wilt, zolang het maar zelfverzonnen en -geschreven is!
Wil je tips voor het schrijven van gedichten? Neem dan een kijkje bij tips & Inspiratie. (Te vinden op de website van het poëziepaleis)
Wanneer mag je meedoen?
– Als je 6 t/m 12 jaar oud bent;
– Als je in groep 3 t/m 8 van de basisschool zit;
– Als je op het speciaal onderwijs zit; je mag dan zelfs meedoen als je ouder bent dan 12. Geef dit dan aan bij opmerkingen op het wedstrijdformulier. (Te vinden op de website van het poëziepaleis)
Wat kun je winnen?
Als je meedoet aan de wedstrijd kun je leuke prijzen winnen, waaronder een plekje in een echte dichtbundel. Je maakt ook kans op één van de twee hoofdprijzen. Er is een hoofdprijs voor de middenbouw en een hoofdprijs voor de bovenbouw. Daarnaast is er ook nog een speciale prijs van de Kinderjury. Genoeg redenen om mee te doen dus!
Ben je benieuwd naar de gedichten en filmpjes van de hoofdprijswinnaars van vorig jaar? Die vind je ook op de website van het poëziepaleis.
  # Meer op de website poëziepaleis  
Ben jij 6-12 jaar en vind je het leuk om te dichten?
fleursdumal.nl magazine
More in: Art & Literature News, Children's Poetry, Kinderstadsdichters / Children City Poets, Literary Events, Poëziepaleis