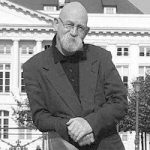 Niet meer voor zichzelf
Het kan hier zo langzaam als vroeger
als je dat wilt. Maar verleden kan
wel niet meer voor zichzelf zorgen.
Het blijft hangen in bedonderde
takken, halve waarheden mitsgaders
winderige gestalten in zuinig bruin.
Wie wolken wil vergeet best de wind niet.
Bert Bevers
Uit de Enghuizer Dialogen VIII,
Het Web, Doetinchem, 2017
Bert Bevers gedichten
fleursdumal.nl magazine
More in: Archive A-B, Bevers, Bert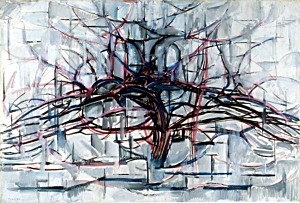 Mondriaan werd in 1872 geboren in Amersfoort. Toen hij in 1944 in New York stierf, was hij een van de beroemdste kunstenaars van de westerse wereld. Hij schonk ons schitterende beelden van het Nederlandse platteland. Hij werkte in Winterswijk, langs het Gein en de Amstel, in Domburg en in Laren en hij trok naar Brabant, Twente en Arnhem. Ook toen hij de natuur en de zichtbare werkelijkheid niet meer afbeeldde, bleef hij zich vernieuwen. Waardering voor de abstracte Mondriaan ontstond in Nederland moeizaam. Maar toen dat eenmaal gebeurde, was hij van ons. Zijn werk is net zo Hollands als de polder.
Kunsthistoricus Marcel van Ool, in dienst bij Staatsbosbeheer, neemt ons mee langs de plekken waar Mondriaan werkte. Hij ontdekte zijn spiritualiteit én de humor. Hij zocht ook naar de invloed van Mondriaan op het nieuwe Nederland: na de Tweede Wereldoorlog werd zeventig procent van ons land heringericht. Critici hadden het over de 'Mondrianisering van het landschap'. Wat betekent dat? En is dat terecht? Van Ool komt tot verrassende conclusies. En hij toont zijn gelijk aan de hand van vele prachtige werken van de grote schilder.
Marcel van Ool (1970) is kunsthistoricus en werkt bij Staatsbosbeheer. Hij was initiatiefnemer van de tentoonstelling WereldNatuurKunst (2005). Van Ool schreef in 2008 Het verlangen naar buiten, een geschiedenis van het Nederlandse buitenleven. Sinds 2012 houdt hij voor Staatsbosbeheer het blog BuitenPlaatsen bij, over alle terreinen waar kunst en natuur elkaar raken.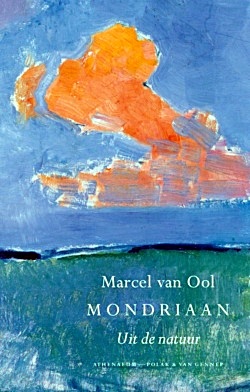 Marcel van Ool
Mondriaan.
Uit de natuur
Uitgever Athenaeum
non-fictie
beeldende kunst
Gebonden
Geïllustreerd
16 x 24 cm
272 pp.
€ 24,99
Omslag: Anneke Germers
ISBN 9789025307981
Verschijnt 02-06-2017

fleursdumal.nl magazine
More in: - Book News, Art & Literature News, De Stijl, FDM Art Gallery, Modernisme, Piet Mondriaan, Piet Mondriaan
Poetry International 2017
van 30 mei t.m. 4 juni in Rotterdam
Meer info over het programma:
# website poetry international
fleursdumal.nl magazine
More in: - Book Lovers, Art & Literature News, AUDIO, CINEMA, RADIO & TV, MODERN POETRY, POETRY ARCHIVE, Poetry International, STREET POETRY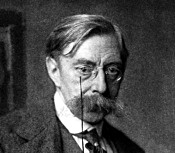 Emile Verhaeren
La crypte
Égarons-nous, mon âme, en ces cryptes funestes,
Où la douleur, par des crimes, se définit,
Où chaque dalle, au long du mur, atteste
Qu'un meurtre noir, à toute éternité,
Est broyé là, sous du granit.
Des pleurs y tombent sur les morts ;
Des pleurs sur des corps morts
Et leurs remords,
Y tombent ;
Des coeurs ensanglantés d'amour
Se sont jadis aimés,
Se sont tués, quoique s'aimant toujours,
Et s'entendent, les nuits, et s'entendent, les jours,
Se taire ou s'appeler, parmi ces tombes.
Le vent qui passe et que l'ombre y respire,
Est moite et lourd et vieux de souvenirs ;
On l'écoute, le soir, l'haleine suspendue ;
Et l'on surprend des effluves voler
Et s'attirer et se frôler.
Oh ! ces caves de marbre en sculpture tordues.
La vie, au-delà de la mort encor vivante,
La vie approfondie en épouvante,
Perdure là, si fort,
Qu'on croit sentir, dans les murailles,
Avec de surhumains efforts,
Battre et s'exalter encor
Tous ces coeurs fous, tous ces coeurs morts,
Qui ont vaincu leurs funérailles.
Reposent là des maîtresses de rois
Dont le caprice et le délire
Ont fait se battre des empires ;
Des conquérants, dont les glaives d'effroi
Se brisèrent, entre des doigts de femme ;
Des poètes fervents et clairs
De leur ivresse et de leur flamme,
Qui périrent, en chantant l'air
Triste ou joyeux qu'aimait leur dame.
Voici les ravageurs et les ardents
Dont le baiser masquait le coup de dents ;
Les fous dont le vertige aimait l'abîme
Qui dépeçaient l'amour en y taillant un crime ;
Les violents et les vaincus du sort
Ivres de l'inconnu que leur offrait la mort ;
Enfin, les princesses, les reines,
Mortes – depuis quels temps et sur quels échafauds ? –
Quand le peuple portait des morts, comme drapeaux,
Devant ses pas rués vers la conquête humaine.
Égarons-nous, mon âme, en ces cryptes de deuil,
Où, sous chaque tombeau, où, dans chaque linceul,
On écoute les morts si terriblement vivre.
Leur désespoir superbe et leur douleur enivrent,
Car, au-delà de l'agonie, ils ont planté
Si fortement et si tragiquement leur volonté
Que leur poussière encore est pleine
Des ferments clairs de leur amour et de leur haine.
Leurs passions, bien qu'aujourd'hui sans voix,
S'entremordent, comme autrefois,
Plus féroces depuis qu'elles se sentent
Libres, dans ce palais de la clarté absente.
Regard d'orgueil, regard de proie,
Fondent l'un sur l'autre, sans qu'on les voie,
Pour se percer et s'abîmer, en des ténèbres.
Autour des vieux granits et des pierres célèbres,
Parfois, un remuement de pas guerriers s'entend
Et tel héros debout dans son orgueil, attend
Que, sur son socle orné de combats rouges,
Soudain le bronze et l'or de la bataille bougent.
Tout drame y vit, les yeux hagards, le poing fermé,
Et traîne, à ses côtés, le désespoir armé ;
L'envie et le soupçon aux carrefours s'abouchent ;
Des mots sont étouffés, par des mains, sur des bouches ;
Des bras se nouent et se dénouent, ardents et las ;
Dans l'ombre, on croirait voir luire un assassinat ;
Mille désirs qui se lèvent et qui avortent,
D'un large élan vaincu, battent toujours les portes ;
L'intermittent reflet de vieux flambeaux d'airain
Passe, le long des murs, en gestes surhumains ;
On sent, autour de soi, les passions bandées,
Sur l'arc silencieux des plus sombres idées ;
Tout est muet et tout est haletant ;
La nuit, la fièvre encore augmente et l'on entend
Un bruit pesant sortir de terre
Et se rompre les plombs et se fendre les bières !
Oh, cette vie aiguë et toute en profondeur,
Si ténébreuse et si trouble, qu'elle fait peur !
Cette vie âpre, où les luttes s'accroissent
A force de volonté,
Jusqu'à donner l'éternité
Pour mesure à son angoisse,
Mon coeur, sens-tu, comme elle est effrénée
En son spasme suprême et sa ferveur damnée ?
Soit par pitié, soit parce qu'elle
Concentre, en son ardeur, toute l'âme rebelle,
Incline-toi, vers son mystère et sa terreur,
Ô toi, qui veux la vie à travers tout, mon coeur !
Pèse sa crainte et suppute ses rages
Et son entêtement, en ces conflits d'orages,
Toujours exaspéré, jusqu'au suprême effort ;
Sens les afflux de joie et les reflux de peine
Passer, dans l'atmosphère, et enfiévrer la mort ;
Songe à tous tes amours, songe à toutes tes haines,
Et plonge-toi, sauvage et outrancier,
Comme un rouge faisceau de lances,
En ce terrible et fourmillant brasier
De violence et de silence.
Emile Verhaeren (1855-1916) poésie
fleursdumal.nl magazine
More in: Archive U-V, Verhaeren, Emile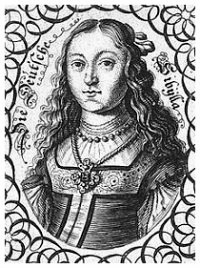 Sibylla Schwarz
Ach wiltu mich verlassen
Ach wiltu mich verlassen,
O liebste Galate?
du meinst, die ich nicht seh,
die müß ich auch fort hassen;
Nein, ich lieb solcher massen,
daß ich für dich vergeh,
und schmeltze, wie der Schne,
den Phebus pflegt zu fassen.
Du bist mein Freud und Wonn'
und meines Hertzens Sonn'!
Ach sih', ich bin ergeben
dem, das du wenig liebst,
und darüm mich betrübst,
dem losen Venus Leben.
Sibylla Schwarz (1621 – 1638)
Gedicht: Ach wiltu mich verlassen
fleursdumal.nl magazine
More in: Archive S-T, SIbylla Schwarz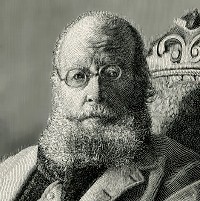 Edward Lear
The Quangle Wangles Hat
On the top of the Crumpetty Tree
The Quangle Wangle sat,
But his face you could not see,
On account of his Beaver Hat.
For his hat was a hundred and two feet wide,
With ribbons and bibbons on every side
And bells, and buttons, and loops, and lace,
So that nobody ever could see the face
Of the Quangle Wangle Quee.
The Quangle Wangle said
To himself on the Crumpetty Tree,
Jam; and jelly; and bread;
Are the best food for me!
But the longer I live on this Crumpetty Tree
The plainer than ever it seems to me
That very few people come this way
And that life on the whole is far from gay!'
Said the Quangle Wangle Quee.
But there came to the Crumpetty Tree,
Mr. and Mrs. Canary;
And they said, Did you ever see
Any spot so charmingly airy?
May we build a nest on your lovely Hat?
Mr. Quangle Wangle, grant us that!
O please let us come and build a nest
Of whatever material suits you best,
Mr. Quangle Wangle Quee!'
And besides, to the Crumetty Tree
Came the Stork, the Duck, and the Owl;
The Snail, and the Bumble-Bee,
The Frog, and the Fimble Fowl;
The Fimble Fowl, with a Corkscrew leg;
And all of them said, We humbly beg,
We may build our homes on your lovely Hat,
Mr. Quangle Wangle, grant us that!
Mr. Quangle Wangle Quee!
And the Golden Grouse came there,
And the Pobble who has no toes,
And the small Olympian bear,
And the Dong with a luminous nose.
And the Blue Babboon, who played the flute,
And the Orient Calf from the Land of Tute,
And the Attery Squash, and the Bisky Bat,
All came and built on the lovely Hat
Of the Quangle Wangle Quee.
And the Quangle Wangle said
To himself on the Crumpetty Tree,
When all these creatures move
What a wonderful noise there'll be!'
And at night by the light of the Mulberry moon
They danced to the flute of the Blue Babboon,
On the broad green leaves of the Crumpetty Tree,
And all were as happy as happy could be,
With the Quangle Wangle Quee.
Edward Lear (1812 – 1888)
The Quangle Wangles Hat
fleursdumal.nl magazine
More in: Archive K-L, Edward Lear, LIGHT VERSE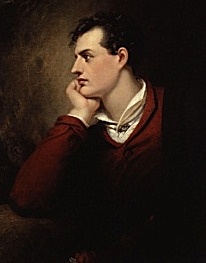 Lord Byron
Darkness
I had a dream, which was not all a dream.
The bright sun was extinguish'd, and the stars
Did wander darkling in the eternal space,
Rayless, and pathless, and the icy earth
Swung blind and blackening in the moonless air;
Morn came, and went and came, and brought no day,
And men forgot their passions in the dread
Of this desolation; and all hearts
Were chill'd into a selfish prayer for light:
And they did live by watchfires – and the thrones,
The palaces of crowned kings, the huts,
The habitations of all things which dwell,
Were burnt for beacons; cities were consumed,
And men were gathered round their blazing homes
To look once more into each other's face;
Happy were those who dwelt within the eye
Of the volcanos, and their mountain-torch:
A fearful hope was all the world contain'd;
Forest were set on fire but hour by hour
They fell and faded and the crackling trunks
Extinguish'd with a crash and all was black.
The brows of men by the despairing light
Wore an unearthly aspect, as by fits
The flashes fell upon them; some lay down
And hid their eyes and wept; and some did rest
Their chins upon their clenched hands, and smiled;
And others hurried to and fro, and fed
Their funeral piles with fuel, and looked up
With mad disquietude on the dull sky,
The pall of a past world; and then again
With curses cast them down upon the dust,
And gnash'd their teeth and howl'd: the wild birds shriek'd,
And, terrified, did flutter on the ground,
And flap their useless wings; the wildest brutes
Came tame and tremolous; and vipers crawl'd
And twined themselves among the multitude,
Hissing, but stingless, they were slain for food:
And War, which for a moment was no more,
Did glut himself again; a meal was bought
With blood, and each sate sullenly apart
Gorging himself in gloom: no love was left;
All earth was but one thought and that was death,
Immediate and inglorious; and the pang
Of famine fed upon all entrails men
Died, and their bones were tombless as their flesh;
The meagre by the meagre were devoured,
Even dogs assail'd their masters, all save one,
And he was faithful to a corpse, and kept
The birds and beasts and famish'd men at bay,
Till hunger clung them, or the dropping dead
Lured their lank jaws; himself sought out no food,
But with a piteous and perpetual moan
And a quick desolate cry, licking the hand
Which answered not with a caress, he died.
The crowd was famish'd by degrees; but two
Of an enormous city did survive,
And they were enemies; They met beside
The dying embers of an altar-place
Where had been heap'd a mass of holy things
For an unholy usage; they raked up,
And shivering scraped with their cold skeleton hands
The feeble ashes, and their feeble breath
Blew for a little life, and made a flame
Wich was a mockery; then they lifted up
Their eyes as it grew lighter, and
Each other's aspects. saw, and shriek'd, and died, beheld
Even of their mutual hideousness they died,
Unknowing who he was upon whose brow
Famine had written Fiend. The world was void,
The populous and the powerful was a lump,
Seasonless, herbless, treeless, manless, lifeless,
A lump of death, a chaos of hard clay.
The rivers, lakes, and ocean stood still,
And nothing stirred within their silent depths;
Ships sailorless lay rotting on the sea,
And their masts fell down piecemeal; as they dropp'd
They slept on the abyss without a surge
The waves were dead; the tides were in their grave,
The moon their mistress had expired before;
The winds were withered in the stagnant air,
And the clouds perish'd; Darkness had no need
Of aid from them. She was the universe.
Lord George Gordon Noel Byron (1788 – 1824)
Poem: Darkness
fleursdumal.nl magazine
More in: Archive A-B, Byron, Lord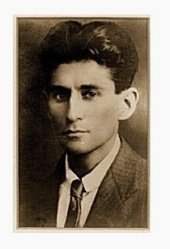 Franz Kafka
Vom Scheintod
Wer einmal scheintot gewesen ist, kann davon Schreckliches erzählen, aber wie es nach dem Tode ist, das kann er nicht sagen, er ist eigentlich nicht einmal dem Tode näher gewesen als ein anderer, er hat im Grunde nur etwas Besonderes ›erlebt‹ und das nicht besondere, das gewöhnliche Leben ist ihm dadurch wertvoller geworden. Ähnlich ist es mit jedem, der etwas Besonderes erlebt hat. Moses zum Beispiel hat auf dem Berge Sinai gewiß etwas ›Besonderes‹ erlebt, aber statt sich diesem Besonderen zu ergeben, etwa wie ein Scheintoter, der sich nicht meldet und im Sarg liegen bleibt, ist er den Berg hinunter geflüchtet und hatte natürlich Wertvolles zu erzählen und liebte die Menschen, zu denen er sich geflüchtet hatte, noch viel mehr als früher und hat dann sein Leben ihnen geopfert, man kann vielleicht sagen, zum Danke. Von beiden aber, vom zurückgekehrten Scheintoten und vom zurückgekehrten Moses kann man viel lernen, aber das Entscheidende kann man von ihnen nicht erfahren, denn sie selber haben [es] nicht erfahren. Und hätten sie es erfahren, so wären sie nicht mehr zurückgekommen. Aber wir wollen es auch gar nicht erfahren. Das läßt sich daran überprüfen, daß wir zum Beispiel gelegentlich den Wunsch haben können, das Erlebnis des Scheintoten oder das Erlebnis des Moses bei Sicherstellung der Rückkehr, ›bei freiem Geleit‹ zu erleben, ja daß wir sogar den Tod uns wünschen, aber nicht einmal in Gedanken wollten wir lebend und im Sarge ohne jede Möglichkeit der Wiederkehr oder auf dem Berge Sinai bleiben…
(Das hat nicht eigentlich etwas mit Todesangst zu tun. . .)
Franz Kafka
(1883-1924)
Vom Scheintod
fleursdumal.nl magazine
More in: Franz Kafka, Kafka, Franz, Kafka, Franz
De Stijl bestaat 100 jaar en dat kan bijna niemand ontgaan zijn. Door Utrecht staat De Stijl volop in de aandacht: op de Stadshuisbrug staat een enorme Rietveldstoel, vrijwel elke etalageruit is versierd in Mondriaanstijl en het Centraal Museum heeft een tentoonstelling gewijd aan Rietveld. Maar tussen al dit Stijlgeweld mist er iets: aandacht voor de literaire kant van De Stijl. Beleef het in de expositie "Het vergif van den nieuwen geest" – De Stijl literair van 9 mei tot en met 7 juli in de Universiteitsbibliotheek.
Wanneer de naam Mondriaan valt denkt vrijwel iedereen aan zijn schilderijen. Toch heeft hij niet alleen een penseel ter hand genomen, maar ook de pen. Bekijk Mondriaan's lussen van de L en hoe hij heeft gesleuteld aan zijn zinnen in het verhaal Klein Restaurant – Palmzondag, dat nog nooit eerder vertoond is.

De Letterklankbeelden van Theo van Doesburg oftewel I.K. Bonset hebben veel weg van de Snellenkaart van de oogarts, maar wees niet misleid want deze Letterklankbeelden waren een vernieuwing in de poëzie. Neem de Leesteekens en leesregels door en draag de Letterklankbeelden hardop voor. Ervaar zelf het gedicht van Van Doesburg!
De Stijl had een duidelijke visie en stond voor verandering. Dit is dan ook terug te lezen in de manifesten die geschreven zijn. De Stijl beperkte zich niet alleen tot Nederland. De manifesten verschenen in meerdere talen. De Nederlandse en Franse versie zijn voor deze expositie voor het eerst bijeen gebracht. Verwacht verder werk van o.a. Kurt Schwitters, Til Brugman, Agnita Feis, Antony Kok, Paul van Ostaijen, H. Marsman, Bert Schierbeek en Jan Hanlo.
Deze tweetalige expositie is samengesteld door Niels Bokhove, filosofie- en literatuurhistoricus en mede-auteur van 'Utrecht Dada' (2013), in opdracht van Het Literatuurhuis.
Expositie: "Het vergif van den nieuwen geest" – De Stijl literair
10 mei t/m 7 juli, gratis toegang
Universiteitsbibliotheek Binnenstad, Drift 27, Utrecht
Openingstijden: ma t/m vrij: 08.00 – 22.30 uur |za & zo: 10.00 – 22.30 uur
(let op: U heeft in het weekend, op feestdagen en na 17.00 uur alleen toegang op vertoon van een geldig legitimatiebewijs: rijbewijs, paspoort, identiteitskaart of een (digitale) UU-collegekaart mét pasfoto)
# meer info op website ILFU (International Literature Festival Utrecht)
fleursdumal.nl magazine
More in: Antony Kok, Antony Kok, Apollinaire, Guillaume, Art & Literature News, Baargeld, Johannes Theodor, Ball, Hugo, Constuctivisme, Dadaïsme, De Stijl, Doesburg, Theo van, Exhibition Archive, Kok, Antony, Kurt Schwitters, Kurt Schwitters, Literary Events, Majakovsky, Vladimir, Morgenstern, Christian, Ostaijen, Paul van, Piet Mondriaan, Piet Mondriaan, Schwitters, Kurt, Theo van Doesburg, Theo van Doesburg, Theo van Doesburg (I.K. Bonset), Tzara, Tristan
Een schreeuw om verandering klinkt steeds luider door alle lagen van de maatschappij. Ooit was het manifest een geëigend middel om nieuwe ideeën te presenteren. Julian Rosefeldt laat zien dat er ook nu grote behoefte is aan manifesten. In zijn filminstallatie Manifesto vormen de sprankelende, boze en opvallend modern klinkende teksten van bekende kunstenaarsmanifesten de basis voor dertien korte, parallel vertoonde films – teksten van onder anderen André Breton, Kazimir Malevitsj, Sol LeWitt en Jim Jarmusch. Stuk voor stuk worden ze belichaamd door de Australische actrice Cate Blanchett, die de enorme vitaliteit in deze werken naar boven haalt. Rosefeldt en Blanchett creëren fascinerende werelden, die de teksten in een onverwacht hedendaagse context plaatsen.
'Ik gebruik de titel Manifesto om duidelijk te maken dat de focus in dit werk boven alles op de teksten ligt, en op de poëzie van deze teksten. Of ze nu van beeldend kunstenaars, filmmakers, schrijvers, acteurs of architecten zijn. Manifesto is een hommage aan de schoonheid van het kunstenaarsmanifest – een manifest van manifesten,' aldus de Duitse filmmaker Julian Rosefeldt.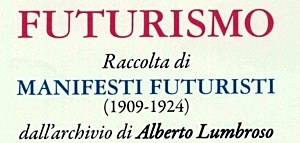 Met Manifesto is Rosefeldt terug op het Holland Festival, nadat in 2016 zijn film bij Rene Jacob's uitvoering van Haydns Die Schöpfung te zien was. Dit nieuwe werk is een filminstallatie. Simultaan worden in een grote ruimte dertien films vertoond. De films zijn gebaseerd op de geschriften van futuristen, dadaïsten, Fluxus, suprematisten, situationisten, Dogma 95 en andere kunststromingen en evenzeer op de gedachtes en aantekeningen van individuele kunstenaars, architecten, dansers en filmmakers. Zo zijn de ideeën te horen van onder anderen Claes Oldenburg, Yvonne Rainer, Kazimir Malevich, André Breton, Sturtevant, Sol LeWitt en Jim Jarmusch. Rosefeldt heeft hun manifesten bewerkt tot dertien verschillende collages, die vervolgens voor zijn lens tot leven komen. Manifesto stelt impliciet de vraag wat de rol van de kunstenaar is in de hedendaagse samenleving: alle teksten gaan over het doorbreken van grenzen en restricties, zowel territoriaal, intellectueel als artistiek, en over het verspreiden van nieuwe ideeën.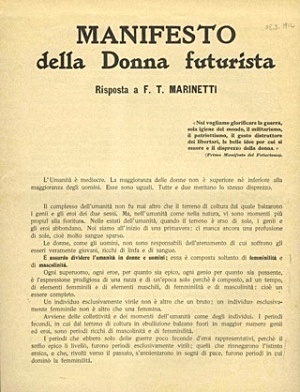 Deze nieuw samengestelde manifesten worden belichaamd door dertien verschillende personages, stuk voor stuk gespeeld door de Australische actrice Cate Blanchett. Ze is onder meer te zien als leraar, poppenspeler, nieuwslezer, fabrieksarbeider, choreograaf en dakloze. Door deze personages de verzamelde teksten te laten uitspreken, plaatsen Blanchett en Rosefeldt de manifesten in een onverwachte, moderne, vaak alledaagse context, waardoor ze een compleet nieuwe dramatiek en betekenis krijgen.
Rosefeldt is ervan overtuigd dat veel van de manifesten nog altijd visionair zijn. 'De kunstgeschiedenis is een afgeleide van de gewone geschiedenis. Daar kunnen we van leren. Kunstenaars, maar ook schrijvers, filosofen en wetenschappers zijn altijd degenen geweest die gedachten en visies hebben durven formuleren waarvan de waarheid nog onderzocht moest worden. Het is dus raadzaam om kunstenaarsmanifesten te lezen als seismografen van de tijd.'
Een aantal festivalkunstenaars kijkt dit jaar naar de problemen waar westerse democratische landen mee te maken hebben. De Franse filosoof Alexis de Tocqueville bewonderde de democratie vanwege de maatschappelijke gelijkheid. Ook zag hij de gevaren ervan.
Regisseur Romeo Castellucci maakt dit jaar Democracy in America, naar het gelijknamige boek (1835) van De Tocqueville. In The Gabriels beschouwt regisseur Richard Nelson het afgelopen Amerikaanse verkiezingsjaar door de ogen van een doodgewone familie. Andere kunstenaars richten zich op de problematiek in democratische naties, zoals de vluchtelingenkwestie in de voorstellingen van regisseurs Dieudonné Niangouna en Thomas Bellinck. Weer anderen tonen de dreiging van geweld (Demolishing Everything with Amazing Speed), tirannie (Octavia) of het vormgeven aan activisme (The Tempest Society). Filmregisseur Julian Rosefeldt kijkt in Manifesto naar de relatie tussen kunst en samenleving.
Het Holland Festival presenteert twee nationale theaterhuizen met elk een eigen staat van de natie: My Country van het National Theatre uit Londen en The Nation van Het Nationale Theater uit Den Haag. Beide voorstellingen tonen een verscheurd land waarin niemand, van politici tot burgers, verantwoordelijkheid lijkt te durven nemen. Ten slotte zijn er voorstellingen waarin democratie in de vorm is doorgevoerd: het publiek kan – als het dat wil – actief betrokken worden, als voorbijganger, deelnemer of activist. Deze kunstenaars moedigen het publiek aan om de aloude hiërarchie tussen het publiek en de artiesten ter discussie te stellen.
teksten gebaseerd op manifesten van
Guillaume Appollinaire, Louis Aragon, Manuel Maples Arce, Giacomo Balla, Umberto Boccioni, Stan Brakhage, André Breton, Carlo Carrà, Guy Debord, Paul Éluard, Friedrich Engels, Lucio Fontana, Naum Gabo, Werner Herzog, Coop Himmelb(l)au, Richard Huelsenbeck, Vicente Huidobro, Jim Jarmusch, John Reed Club of New York, Wassily Kandinsky, Wyndham Lewis, Sol LeWitt, George Maciunas, Kazimir Malevitsj, Franz Marc, Filippo Tommaso Marinetti, Karl Marx, Barnett Newman, Constant Nieuwenhuys, Claes Oldenburg, Anton Pevzner, Francis Picabia, Adrian Piper, Yvonne Rainer, Georges Ribemont-Dessaignes, Alexander Rodtschenko, Olga Rozanova, Luigi Russolo, Antonia Sant'Elia, Kurt Schwitters, Gino Severini, Philippe Soupault, Sturtevant, Bruno Taut, Lars von Trier, Tristan Tzara, Mierle Laderman Ukeles, Robert Venturi, Dziga Vertov, Thomas Vinterberg, Emmett Williams, Lebbeus Woods
"Cate Blanchett overtreft zichzelf in Manifesto. (…) Overrompelend." de Volkskrant
Julian Rosefeldt (1965) studeerde architectuur in zijn geboortestad München en later in Barcelona. Na in 1994 zijn diploma te hebben behaald, werkte hij samen met studiegenoot Piero Steinle als een artiesten duo. Sinds 1999 is hij vanuit Berlijn werkzaam als zelfstandig kunstenaar.
Naast zijn werk als fotograaf, bestaat Rosefeldts werk hoofdzakelijk uit film- en video-installaties in verschillende stijlen: van documentaire tot theatraal narratief. Hij maakte daarnaast diverse video's voor muziektheaterproducties. Naast zijn film bij Haydns Die Schöpfung, die in 2016 op het Holland Festival te zien was, maakte hij bij de Schaubühne Berlin beelden bij onder meer The City / The Cut (2008) van Martin Crimp en Mark Ravenhill in regie van Thomas Ostermeier, en Electronic City (2004) van Falk Richter in regie van Tom Kühnel. Zijn werk werd wereldwijd tentoongesteld in verschillende musea en galerieën, waaronder het Haus der Kunst en de Bayerische Akademie der Schönen Künste in München, het Hamburger Bahnhof Museum für Gegenwart en het KW Institute for Contemporary Art in Berlijn, Tate Modern Londen, Kunsthalle Wien, Centre Georges Pompidou Paris, ACMI Melbourne, Royal Academy of Fine Arts en het British Film Institute in Londen. In 2009 en 2010 was Rosefeldt als gastprofessor verbonden aan de faculteit Media Art van de Bauhaus Universiteit in Weimar. Sinds 2010 is hij lid van de Bayerische Akademie der Schönen Künste en bekleedt hij de leerstoel Digital and Time-based Media aan de Akademie der Bildenden Künste (beide in München).
tekst, regie, productie Julian Rosefeldt
met Cate Blanchett
gecoproduceerd door
Burger Collection Hongkong, Ruhrtriennale
Bayerischen Rundfunk
in opdracht van
ACMI – Australian Centre for the Moving Image (Melbourne), Art Gallery of New South Wales (Sydney), Nationalgalerie – Staatliche Museen zu Berlin (Berlijn), Sprengel Museum Hannover (Hannover)
met genereuze steun van Medienboards Berlin-Brandenburg
in samenwerking met Bayerische Rundfunk
volledige credits website Julian Rosefeldt = http://www.julianrosefeldt.com/
teksten gebaseerd op manifesten van
Guillaume Appollinaire, Louis Aragon, Manuel Maples Arce, Giacomo Balla, Umberto Boccioni, Stan Brakhage, André Breton, Carlo Carrà, Guy Debord, Paul Éluard, Friedrich Engels, Lucio Fontana, Naum Gabo, Werner Herzog, Coop Himmelb(l)au, Richard Huelsenbeck, Vicente Huidobro, Jim Jarmusch, John Reed Club of New York, Wassily Kandinsky, Wyndham Lewis, Sol LeWitt, George Maciunas, Kazimir Malevitsj, Franz Marc, Filippo Tommaso Marinetti, Karl Marx, Barnett Newman, Constant Nieuwenhuys, Claes Oldenburg, Anton Pevzner, Francis Picabia, Adrian Piper, Yvonne Rainer, Georges Ribemont-Dessaignes, Alexander Rodtschenko, Olga Rozanova, Luigi Russolo, Antonia Sant'Elia, Kurt Schwitters, Gino Severini, Philippe Soupault, Sturtevant, Bruno Taut, Lars von Trier, Tristan Tzara, Mierle Laderman Ukeles, Robert Venturi, Dziga Vertov, Thomas Vinterberg, Emmett Williams, Lebbeus Woods
Holland Festival Amsterdam van 4 t.m. 25 juni 2017
# meer info op website Holland Festival
fleursdumal.nl magazine
More in: Art & Literature News, AUDIO, CINEMA, RADIO & TV, Ball, Hugo, Dada, De Stijl, Doesburg, Theo van, Futurism, Futurisme, Holland Festival, LITERARY MAGAZINES, MUSIC, Performing arts, Photography, Surrealism, THEATRE, Tzara, Tristan
'BOSCH & BRANDS'
ACADEMY OF FINE ARTS VIENNA
Op de grote Jheronimus Bosch-tentoonstellingen in 's-Hertogenbosch en Madrid schitterde vorig jaar één van Bosch' meesterwerken door opvallende afwezigheid: het 'Laatste Oordeel' (± 1500). Het werk verblijft al sinds de 16e eeuw in Oostenrijk en hangt nu in de 'Gemäldegalerie' van de bekende 'Akademie der bildenden Künste' in Wenen. Het werk valt op door zijn frisse kleuren. Als eerbetoon aan dit prachtige schilderij nodigt de 'Akademie' dit jaar een aantal kunstenaars uit om met hun werk op het drieluik van Jeroen Bosch te reageren. Deze reeks 'Korrespondenzen' wordt geopend door een tentoonstelling van de Tilburgse beeldend kunstenaar Sjon Brands, wiens 'vreemde vogels' zo uit het rariteitenkabinet van de Bossche schilder lijken te zijn weggevlogen.
De tentoonstelling 'Bosch & Brands' verwelkomt acht beelden van vogels, die in de grote zaal rondom het 'Laatste Oordeel' gegroepeerd staan. De overeenkomsten zijn duidelijk aanwezig, beide kunstenaars omarmen met graagte de onvolkomenheden en ondeugden van onze mensheid. De verschillen zijn eveneens treffend, vooral wanneer men de schilder Jheronimus Bosch een gebrek aan humor toedicht. Daar heeft de hedendaagse kunstenaar geen last van, zijn dadaïstische paradijsvogels vormen een uiterst vrolijke verzameling menselijke eigenaardigheden. Wellicht dat zij een ander licht op het eeuwenoude drieluik werpen. Niet alles is hel en verdoemenis.
Brands laat zich spelenderwijs inspireren door allerlei gevonden gebruiksvoorwerpen en afvalmaterialen. Op de laatste dag van de expositie gaat hij met Weense kinderen aan de slag om met meegebrachte 'Alltagsgegenständen' (gebruiksvoorwerpen) nieuwe 'vreemde vogels' te maken.
De expositie duurt tot en met zondag 16 juli 2017 en is van dinsdag tot en met zondag geopend van 10:00 tot 18:00 uur. Op zaterdag 15 juli is er om 18.00 uur een gesprek met de kunstenaar en om 19.30 uur een afsluitend concert van de fameuze 'New Royal Flaminga Band' (Martin Fondse, Eric van der Westen, Mete Erker en Jan Wirken).
Over Sjon Brands
De Nederlandse kunstenaar Sjon Brands maakt dadaïstische paradijsvogels en groteske gevleugelde luchtschepen. Absurde wezens samengesteld uit metalen gebruiksvoorwerpen, radiobuizen, struisvogelveren, pollepels en luciferdoosjes. Beelden die regelrecht uit het surrealistisch rariteitenreservaat van Jeroen Bosch lijken te fladderen. Het is een bos bonte karikaturen van ons bestaan, een vrolijke verzameling menselijke eigenaardigheden en ondeugden, die het leven soms ingewikkeld, maar alleszins de moeite waard maken.
Zie ook: www.sjonbrands.nl
Bosch & Brands
Tentoonstelling beelden in de Academie voor schone kunsten: Schilderijengalerij
(Akademia der bildenden Künste – Gemäldegalerie)
Schillerplatz 3, 1010 Wenen
van 23 mei t/m 16 juli 2017.
fleursdumal.nl magazine
More in: Art & Literature News, Brands, Sjon, Dutch Landscapes, Exhibition Archive, Jheronimus Bosch, Sjon Brands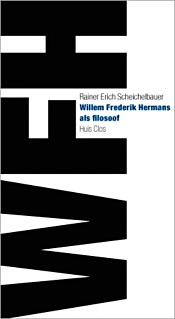 Hermans een gemankeerde filosoof? Uit het verhaal De elektriseermachine van Wimshurst blijkt zonneklaar dat de eerste liefde van Willem Frederik Hermans de wetenschap was. Hij koos voor de geologie, promoveerde, publiceerde de studie Erosie en werd lector fysische geografie aan de Universiteit van Groningen.
Hermans ontwikkelde zich allengs tot schrijver van een rijk oeuvre. In een aantal romans en vooral in zijn essays bleek bovendien zijn passie voor de filosofie. Hij was behoorlijk belezen in de wereld van Nietzsche, maar vooral intrigeerden hem de gedachten van Ludwig Wittgenstein. Hij vertaalde diens hoofdwerk Tractatus logico-philosophicus en essayeerde driftig rondom diens ideeën. De vele Hermansvorsers hebben het filosofische aspect van zijn werk weliswaar belicht, maar de wijze waarop zij dat deden, ging toch mank aan het euvel dat ook Hermans parten moet hebben gespeeld. De romancier en essayist bleek namelijk niet echt geschoold in de filosofie, een manco dat hem de grote denkers talloze malen heeft doen misverstaan.
Een vakfilosoof brengt ons deze feilen onder ogen. Rainer Erich Scheichelbauer, in 1977 geboren in Wenen, combineerde zijn studie filosofie met het bijvak Nederlands en dat maakt hem tot een ideale gids. In Willem Frederik Hermans als filosoof toont hij aan dat Hermans' denken in wezen nietzscheaans is, met desondanks een grote eerbied voor de wetenschap. De stellingen van Wittgenstein gebruikt Hermans om Nietzsche en wetenschap te verzoenen, niet begrijpend dat die zich daar niet voor lenen. Maar hij had ze kennelijk nodig voor zijn polemiek met vermeende vijanden, vakfilosofen in het bijzonder.
Rainer Erich Scheichelbauer
Willem Frederik Hermans als filosoof
nummer 65 | essayreeks 12 | 2017
Info: http://www.uitgeverijhuisclos.nl/
96 p / 11 x 20 cm / € 16,00
ISBN 978 90 79020 39 3
fleursdumal.nl magazine
More in: - Book News, Art & Literature News, DICTIONARY OF IDEAS, MONTAIGNE, WF Hermans
Thank you for reading FLEURSDUMAL.NL - magazine for art & literature